Winter is slowly approaching and time at the vise will soon be more readily available. Why not learn from some of the pros while you're at it this winter?
Umpqua Feather Merchants is back with season three of the popular live tying sessions. Join them at the desk of some of the most innovative fly tyers from around the globe as they spin up some of their Signature Patterns.
For season three they will be doing weekly themed sessions on the various styles of flies tied by members of their Signature Tyer Family. This format will be hosted by one of their tyers so that the tying community can dive deep into these fly styles.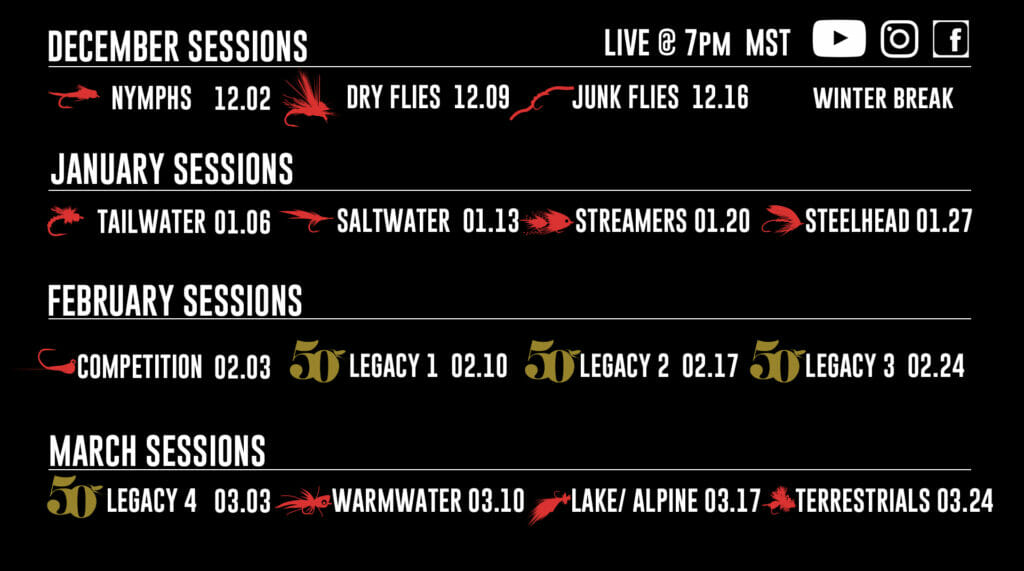 Watch live every Thursday at 7pm MST on YouTube, Facebook and Instagram. (They recommend tuning in via YouTube for an optimal viewing experience)
See you at the vise!