We all know that some people have a transcendental ability to find and catch fish. This ability typically derives from an unteachable, instinctive feel for the water and how its piscine residents move and feed in it and is honed by years of dedication to the craft.
These people are often referred to as "fishy." I'll just state at the outset that I am not one of these people.
However, it has been my torturous fate to spend time on the water with a few true savants of the angling world. Among Trout Unlimited staff, these include the inimitable Scott Yates, David Lass, Sam Sedillo, and John McMillan.
But any serious discussion of the fishiest people in this country must include a TU member who makes his living studying surf perch along the California coast as a fish biologist for the California Department of Fish and Wildlife: Ken Oda.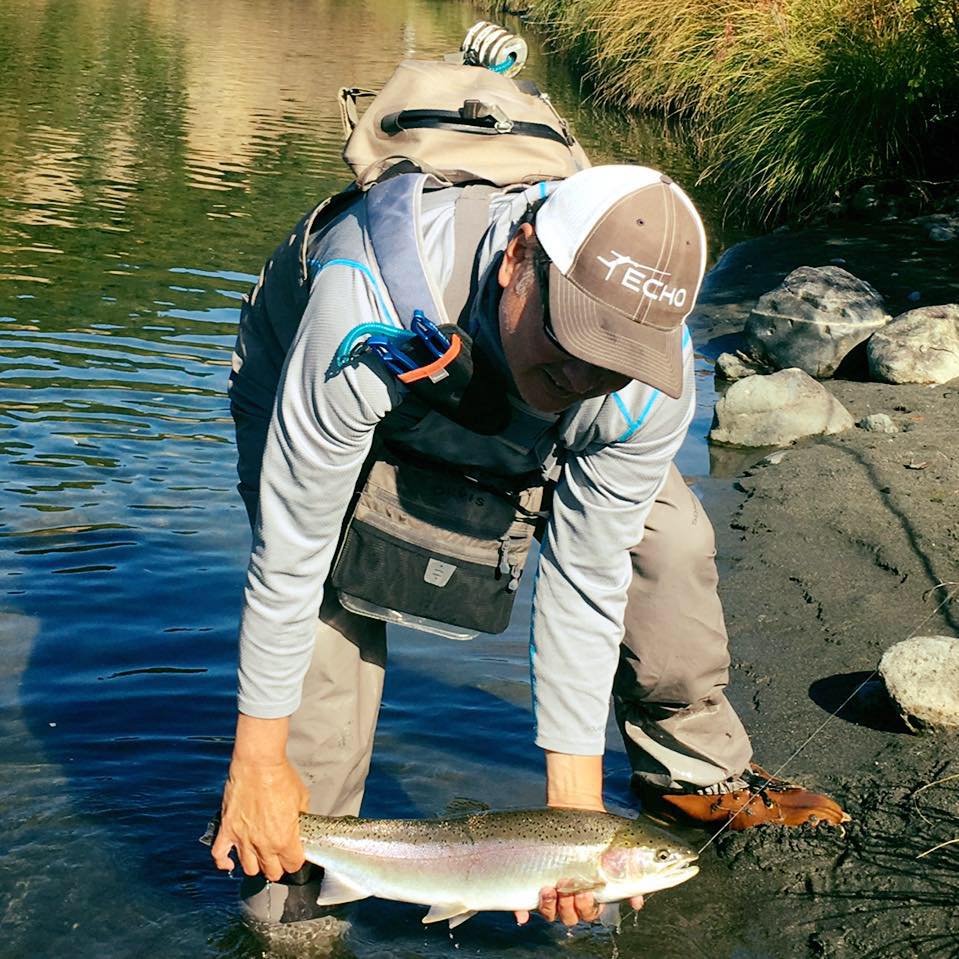 Oda is so reserved in manner and humble in nature that you would never know he has a superhero-like talent for seeing fish in water, has fished around the world in conditions sometimes so adverse even his guides were grumbling, and is completely non-partisan with respect to type of tackle—he catches more fish than anyone chucking huge spoons, mooching with bait, swinging garish clumps of fur and feather and presenting PhD trout with tiny dry flies in tricky water.
Oda also loves to eat fish and, judging from his social media feeds, is no slouch at the fine art of preparing his catches for delectable consumption.
I first met Ken through the Steelhead Whisperer, who himself is one of the fishiest people in this universe. Oda and the Whisperer have been fishing together for decades. They have waded for night smelt with traditional Italian nets, landed big bonefish on tropical flats, brought lifetime steelhead to hand so many times they can't even recount them all.
I personally have witnessed Oda beaching striped bass that were of such outlandish size it seemed impossible his flimsy fly tackle would not expire dramatically in the process.
An appealing aspect of fishing the surf around here is that you might get tight to something unexpected. You can be targeting barred surf perch and striped bass and land a halibut, leopard shark or jack smelt. And for years I heard rumors that you might even find yourself tete-a-tete with a steelhead, chowing down on baitfish in the surf zone before heading into nearby rivers.
That, of course, has never happened to me. But it has happened numerous times to one Ken Oda.
Oda—on the rare occasions when he is coaxed or inclined to share them—has many fine stories of his fishing exploits. Among them are witnessing a Great White shark, swathed in gore, breaching and feeding just beyond the whitewater. And here is one he shared recently on his Instagram that will turbocharge the pulse of any steelheader.
…On this day 30 something years ago…[I was] digging through a box of old photos and came across this—my [personal best] ocean caught local steelhead and what got me hooked on sight fishing the surf .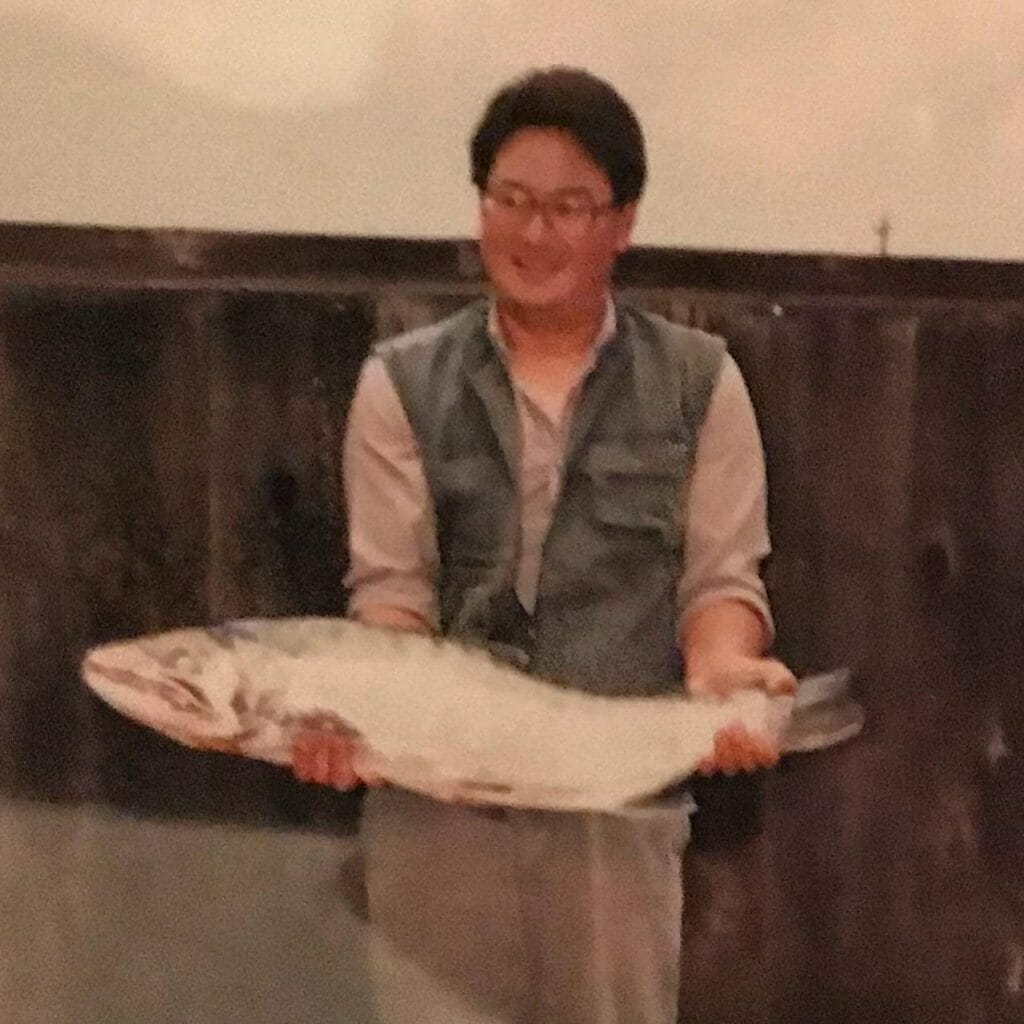 Back then, I was using conventional gear and threw printer's lead homemade-cast Krocodiles and Kastmasters made by my striper mentor Charlie Chew. [They had] great "kicking" action even with a flashabou tail.
That day a couple of us were surf perch fishing grubs and spinners when we saw a steelhead roll and another jump. I tied on a Kroc' and less than a minute later spotted a group of five large grey shadows moving quickly from right to left along the drop off about 80′ out.
[Author's note: Who can see fish, even big ones, that aren't breaking the surface, in dark water in the surf zone 80 feet off the beach?!]
Two of us backed out of the water and sprinted after them. My buddy stopped and shot a cast that sailed wide right.
I ran a few yards further, and overshot the group by at least 20′. I reeled quickly to make another cast and never saw the buck that was swimming parallel to the others. All I felt was the line snapping tight as the buck went airborne sending arcs of spray every which way. It still feels like yesterday.
It's rare enough for an angler to qualify as being truly fishy. It's rarer still for that angler to be a fine raconteur. Ken Oda, doing important work to better understand and conserve fish along the California Coast, is both.