I remember being a boy and watching my mother and grandmother yell at the television, as though the Vietnam War was Nixon's fault and Kennedy and Johnson never existed. At the Memorial Wall in D.C., I remember tears rolling down my good friend's face the moment he located the name of his father, who died when my friend was but two years old and had yet to commit his dad's face to memory. My fishing buddy who worked at stateside military hospitals told me of the faraway stares of bedbound veterans whom he took care of. None of it sank in like it should have.
Then on July 4, 2019, I had the unforgettable good fortune of sharing a boat with Duane Cook of Cheyenne, the co-founder of Platte Rivers Veterans Fly Fishing. The occasion was PRVFF's inaugural Honor Float, an event honoring Vietnam veterans with a fishing trip to the San Juan River. An Air Force staff sergeant whose Vietnam tour took place in 1970, Duane filled my afternoon with inspiring and heartbreaking stories as the river bore us along. When I admitted to not being able to comprehend what he was telling me, he told me that "understanding" Vietnam — or any war for that matter — isn't possible without seeing through a soldier's eyes. Which is to say it's not possible for people like me who didn't serve in the military. This wasn't to criticize, he assured me, especially because understanding wasn't even the point. Listening was.  
Duane passed away in December of 2020, leaving behind countless grieving admirers and a life extremely well-lived. Whether one of his students or players (Duane was an exceptional high school teacher and basketball coach), or a fellow healer of veterans, one was struck by his leadership, humor and wisdom. From the accounts I gathered from those who loved him, I learned that to know Duane Cook was to be humbled by his goodness and his faith in human nature, attributes both innate and earned the hard way.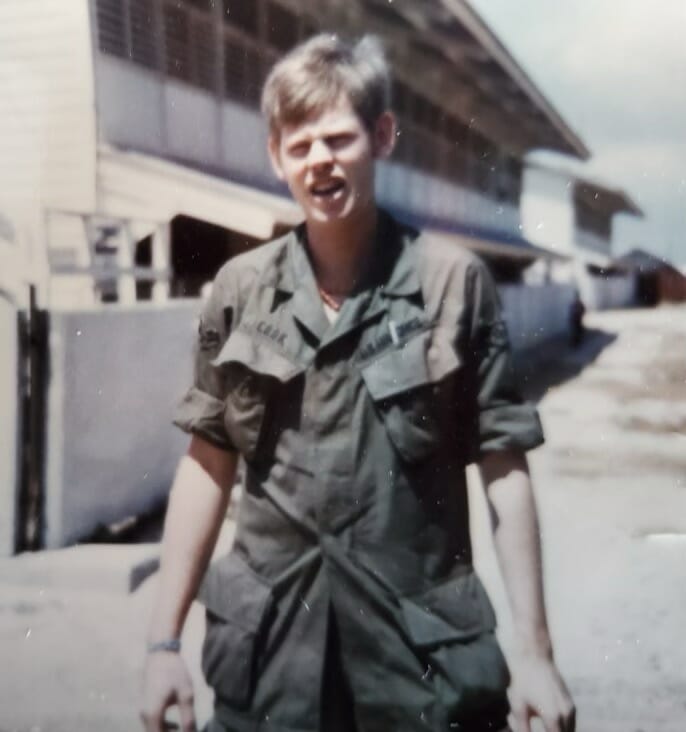 That day on the San Juan, Duane described his Vietnam experience in terms of fear, betrayal, guilt and just plain sadness that he confronted on an almost daily basis, both in Southeast Asia and when he returned home. 
"I died in Vietnam," he told me. "I lost my humanity."  
Cook's mixture of feelings and personal challenges were a driving force behind the founding of PRVFF in 2011. As a close PRVFF friend described it, "Duane recognized that if he was feeling such pain, others were too. He saved lives, families and helped people rediscover the will to live. Not to mention, he was simply a good person who genuinely liked people." This same friend recounted Cook's penchant for staying non-stop busy, either treasuring time with his family or recruiting participants for PRVFF. And, of course, fishing. 
Another PRVFF participant, who also had Cook as a P.E. teacher, described him as the same kind-hearted soul from 23 years ago, a man always putting others before himself. Another friend stated that Duane and PRVFF flat out saved his life.
"He was a blast to fish with and I looked up to him," adding that Cook "was living proof that we can heal from the invisible wounds of combat." 
Tapping into the enormous regional demand (PRVFF generally serves northern Colorado and southern Wyoming) for healing veterans through fly fishing is not Duane Cook's greatest feat. It's that he applied such passion to bringing people together in growing PRVFF's capacity to serve as many people as were in need of its support.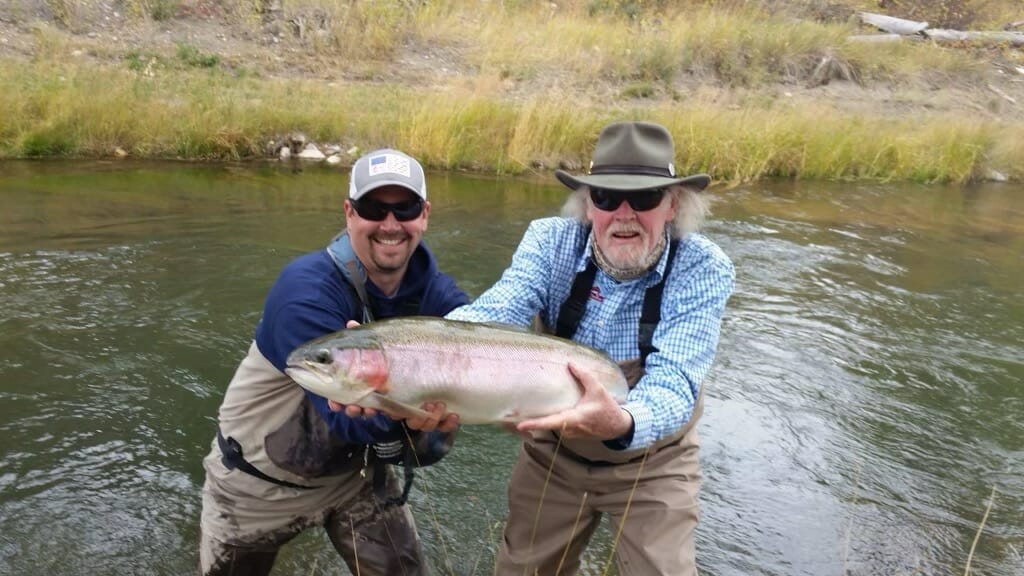 One of Cook's earliest co-leaders summed it up this way: "It was never easy to go somewhere with Duane. You had to plan an extra hour because of all the people wanting to talk to him and relive the time he coached them in basketball or taught them.  Duane always had time for everyone, even if he'd just met them." 
As his friends tell it, Duane Cook embodied the best of humankind, the loyalty and courage to carry his fellows off the battlefield, and the hope it takes to bring them back to life. And so much more.