Editor's Note: This post reflects the opinion of a TU member. As an organization, TU supported the recent limited and temporary actions by the California Fish & Game Commission and the California Department of Fish and Wildlife in response to formal requests by four counties for a delay in the 2020 Trout Season opener. CDFW has made clear that it has no intention of closing waters to angling due to the Coronavirus pandemic, even short-term, except where local health and public safety officials have specifically requested that action due to concerns about the spread of the disease.
By Kevin Olivo
For California anglers, one of the most anticipated days is the last Saturday in April, the day when trout fishing season begins in many High Sierra waters, and particularly in the Eastern Sierra. It is known colloquially as the Trout Opener, Opening Day, or "Fishmas."
Not for 2020 though!
On April 9, 2020 the California Fish and Game Commission held an emergency public meeting to consider delaying the Trout Opener to mitigate the spread of the SARS CoV-2 virus (the cause of the COVID-19 disease). This proposed action was in response to formal petitions submitted by four counties to delay the general Trout Season opener due to concerns about non-local residents spreading the virus in rural areas with limited or no health care capacity.
On April 15th CFGC adopted emergency regulations and added Section 8.02 to the fishing regulation, Title 14CCR, Special Measures for Sport Fishing to Protect Public Health from Immediate Threat Posed by COVID-19.
These temporary regulations empower the director of the California Fish and Wildlife Department to delay, suspend or close to angling certain waters in areas where local officials have requested such action to prevent the spread of the Coronavirus.
The director of CDFW quickly issued an order imposing a temporary and limited delay of the Trout Opener in the four counties which had petitioned for that action. This action delays the Trout Opener for most streams and lakes in Sierra, Mono and Inyo counties until May 31, 2020, unless the director of the Department issues supplementary orders.
As of May 14, 2020, in accordance with a formal request from Alpine County, CDFW amended the Director's Order to allow fishing in that county as of May 15. CDFW has stated publicly that it will open the Trout Season for any county in which it has been delayed at such time as a county feels they are adequately prepared for visitation by non-local anglers.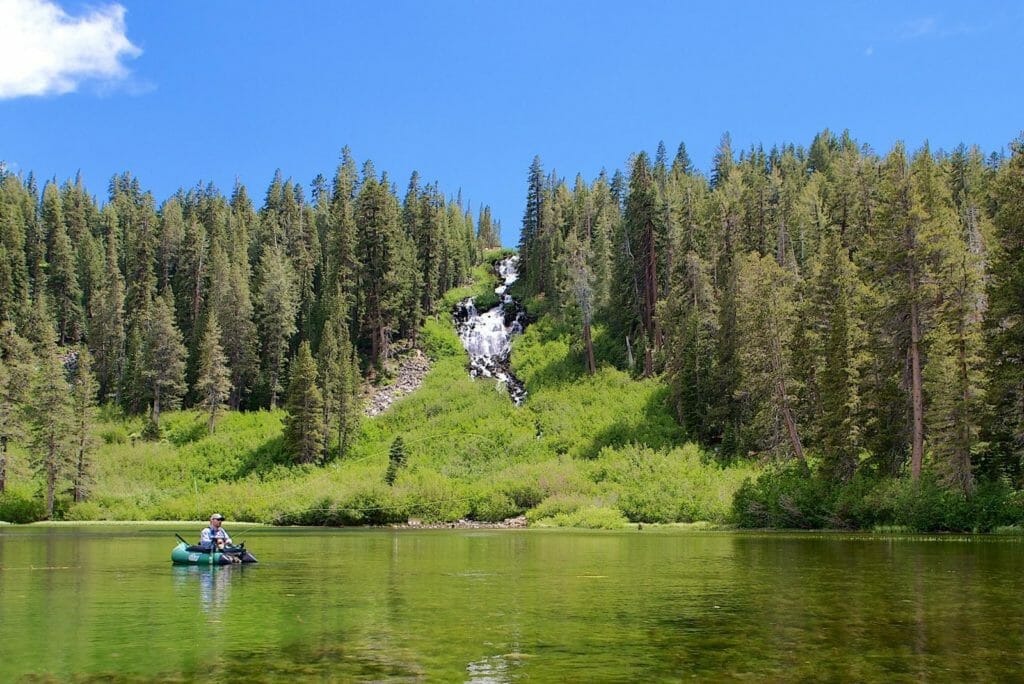 To protect fish populations, CDFW also reduced bag and possession limits on certain popular trout streams that remain open. Learn more on the California Fish and Wildlife Department website or by calling (916) 445-7600.
As a citizen, I respect the concern county public health directors and sheriffs have regarding the COVID-19 pandemic's potential impact on the public health and safety of these rural counties. But as a longtime fly fisherman and lifetime angler I struggle with the postponement of the Trout Opener because I do not believe the decision was fully data driven.
Fly fishing is often a solitary endeavor, and now, to employ a phrase en vogue, a socially distant one. Social distancing, social isolation, and social separation are mitigations to reduce how infectious a contagion is.
Are the mitigations being effective? In the Los Angeles Times (May 11, 2020 issue) I found these data for some foothill and mountain counties:
Butte County: 18 cases, 39.2 day doubling time
Shasta County: 31 cases, no new cases in last 7 days
Yuba County, 20 cases, now doubling every 63.1 days
Mono County: 29 cases, now doubling every 69.0 days
Inyo County: 19 cases, no new cases in last 7 days
Clearly COVID-19 has made its way to rural counties, but the data suggest mitigation measures are having the desired effect.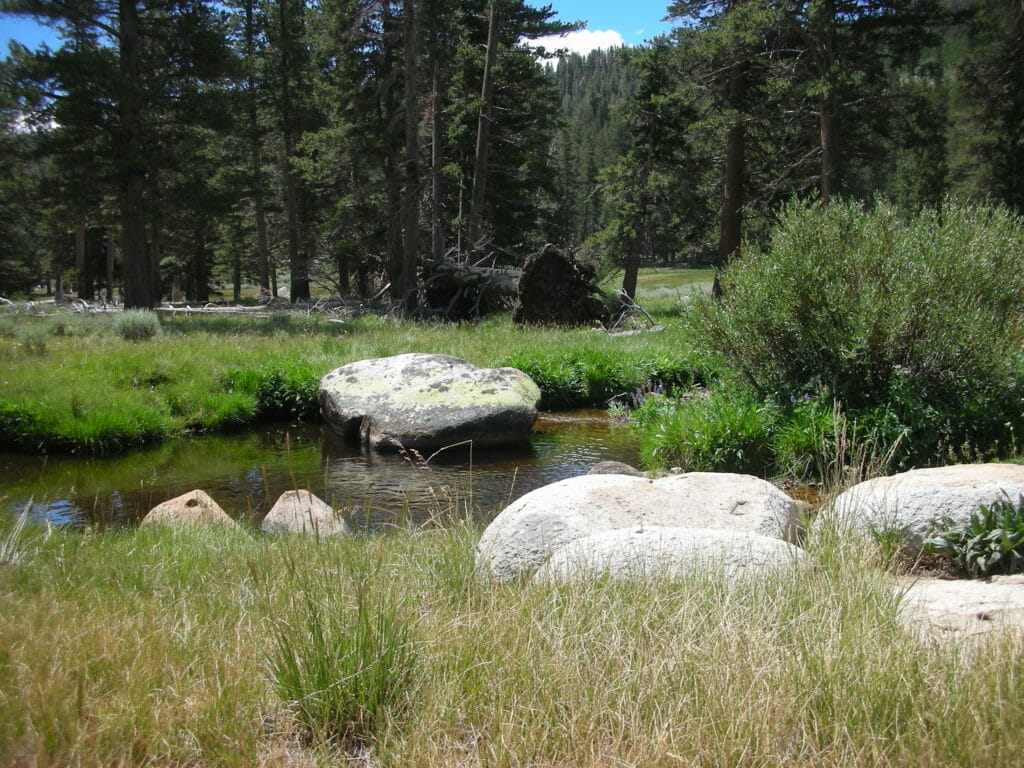 By keeping non-resident fly fishermen and anglers away from the Eastern Sierra we contribute to reducing the SARS COV-2 spread; this is based on good science. Fair enough. However, what about local populations that live in places like Mono and Inyo counties?
Local residents are de facto isolated from the broader population at large. Why can't someone who lives in Bishop, or Bridgeport, or Mammoth Lakes for example, fly fish the waters of Inyo or Mono counties?
I can accept that, not being a resident of Mono or Inyo counties, I currently cannot travel to those places to fish. However, I struggle to accept that the locals cannot currently fish in their own backyards now, either. Arguably, the CFGC Order is overly broad in that regard.
Where do we go from here? CDFW/CFGC have public notices on meetings and rule making. The collective We all need to do a better job in leveraging these opportunities to be heard.
I look in the mirror when I say this: Let's all be good citizens and good stewards, be involved and speak up so the orders, rules, and regulations work for all in the fly fishing and angling communities.
Kevin Olivo is a TU member from Redlands, Calif.