So what do you get when a Navy veteran mixes together two Army veterans, two state troopers from different states — including one with his elementary school teacher spouse, and a fire fighter/paramedic?
Apparently, you get one heck of a fishing trip. From Nov. 13-15, the Trout Unlimited Service Partnership proudly hosted its first annual steelhead trip to the Douglaston Salmon Run in beautiful Pulaski, N.Y. Through generous donations from Douglas Outdoors, On the Fly Guide Service and the Mianus Chapter of Trout Unlimited, we brought the enjoyment of fly fishing to a group of individuals representing all the first-responder communities which Trout Unlimited is proud to serve and welcome into our chapters nationwide.
It was an experience for all they will never forget — comfortable weather, hungry fish, excellent food and lodging — and now we have service-oriented leaders from several communities who are newly engaged members of TU.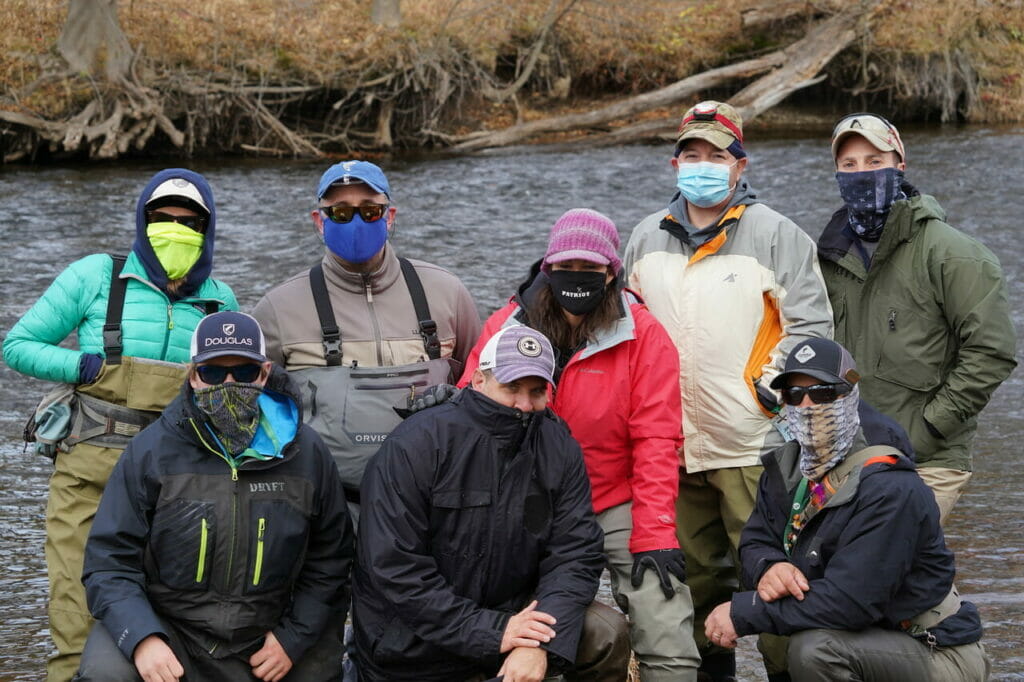 The trip participants clearly experienced something that reached them in unexpectedly personal ways. David Whipp — a Maryland State Trooper — said, "I absolutely fell in love with the entire experience. I think the only time I stopped smiling was when I was eating. I even laughed when I fell in the water."
Vincent Santonja, a New York State Trooper, said, "I wasn't sure what to expect at first, but I can tell you I had a blast. I really forgot how relaxing fishing can be. It was really good see how the fly-fishing community comes together to enjoy the sport and nature."
And Anthony Catalfamo, a firefighter/paramedic with the Schenectady (NY) Fire Department said, "It was an amazing experience and the professionalism and knowledge that was displayed to us was also amazing! Thank you!"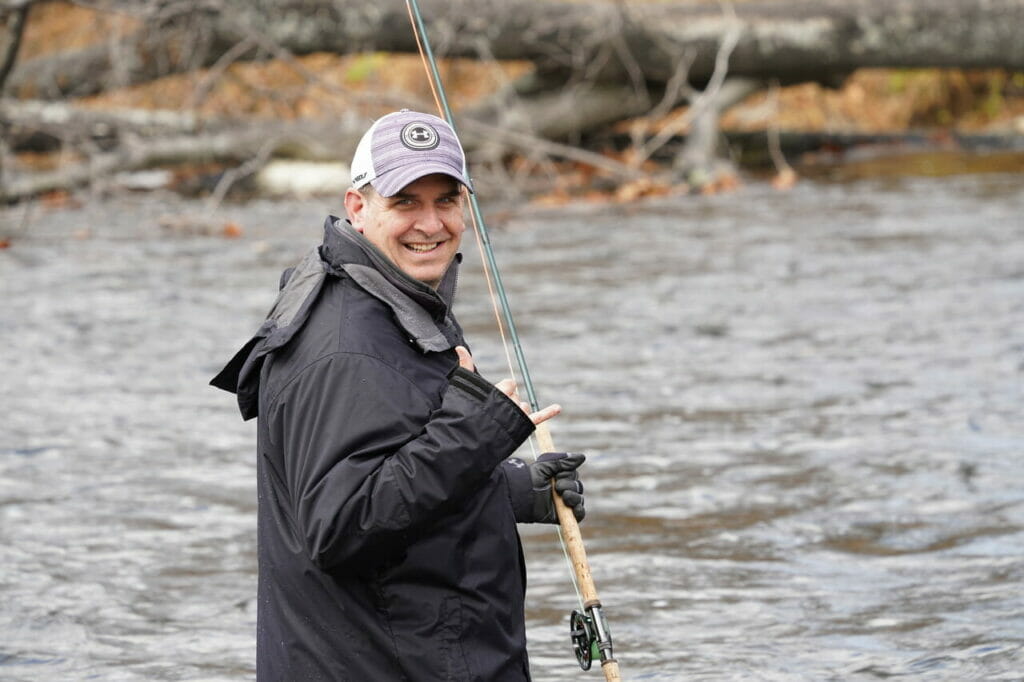 Even in these difficult times, the trip was a tremendous success. The group followed the COVID protocols established by the state of New York, the Douglaston Salmon Run and Trout Unlimited to ensure everyone could participate enjoyably and safely.
All understood that the way to ensure a good time would be had by all was by working together, and in many ways that mutual understanding and trust built instant bonds of camaraderie. Individuals who have all walked different paths in their lives — yet have all shared a common crucible of professional experiences — were joking like old friends before their first meal together and have maintained these new friendships since. It was #ResponsibleRecreation in action.
Additional photos of the First Annual TU Service Partnership Steelhead Trip are available at the TU Service Partnership's Facebook and Instagram pages. For additional questions on the TU Service Partnership, please don't hesitate to contact Mike Banaszewski at mike.banaszewski@tu.org or (202) 590-0066.