By Mark Taylor
Sam looked at the hat and raised an eyebrow.
"That's not a bad idea," he said. "Got an extra?"
Of course I did.
It's November in the Virginia mountains. The backseat of my truck is always stocked with my fishing AND hunting gear, including a few blaze orange hats and vests.
I tossed him the knit cap and we headed up the trail. We were going to be targeting small wild rainbows and brook trout in North Creek, a small stream in the Jefferson National Forest in the western shadow of the Blue Ridge Parkway.
As we walked up the North Creek Trail I thought about how things have changed here over the past couple of decades, and about how our blaze orange hats actually seemed a little unnecessary.
Twenty years ago, when I first moved to these mountains, there was an unwritten rule that national forest fishing was a December-through-October endeavor, and it was best to leave November to deer hunters.
Not that fishing among hunters was dangerous. Despite a public perception fueled by some fervent anti-hunters, incidents of anglers being mistaken for game have always been beyond rare.
But fishing, for many of us, is a peaceful undertaking.
I remember a November day in the late 1990s when friends invited me to fish the upper Jackson River in Bath County. The fishing was good. Apparently the hunting was, too, because we heard quite a few shots in the area that day.
It was a good day, but it wasn't a peaceful one. So, when I took breaks from deer hunting to go fishing in November, my angling focused on urban and suburban waters.
But things are evolving, and it was obvious as we drove to our parking spot Wednesday morning.
Twenty years ago the small North Creek campground would have been packed to capacity, and there would have been additional camps at every roadside pullout. On this day the campground was maybe one-third full. There were no roadside camps. None.
A combination of factors has been at work.
Until about three decades ago, "deer season" in Virginia's mountains essentially meant the general firearms (rifle) season, which falls the last two weeks of November.
Then muzzleloaders gained popularity, offering two more weeks of November gun hunting, plus three additional weeks in December. That lessened the urgency of rifle season and helped spread out hunting pressure.
At the same time deer numbers have expanded on private lands while declining on national forests. Those forests are generally maturing and the habitat isn't as productive for deer. (One could probably safely argue that a decline in the logging that created better deer habitat has been good for the health of trout streams.)
Finally, overall hunter numbers have declined. According to the Virginia Department of Game and Inland Fisheries' 2017 Deer Season Forecast, Virginia had just under 300,000 deer hunters in the early 1990s. There were not quite 200,000 last season. Deer hunter numbers have declined by 10 percent in the three previous years alone.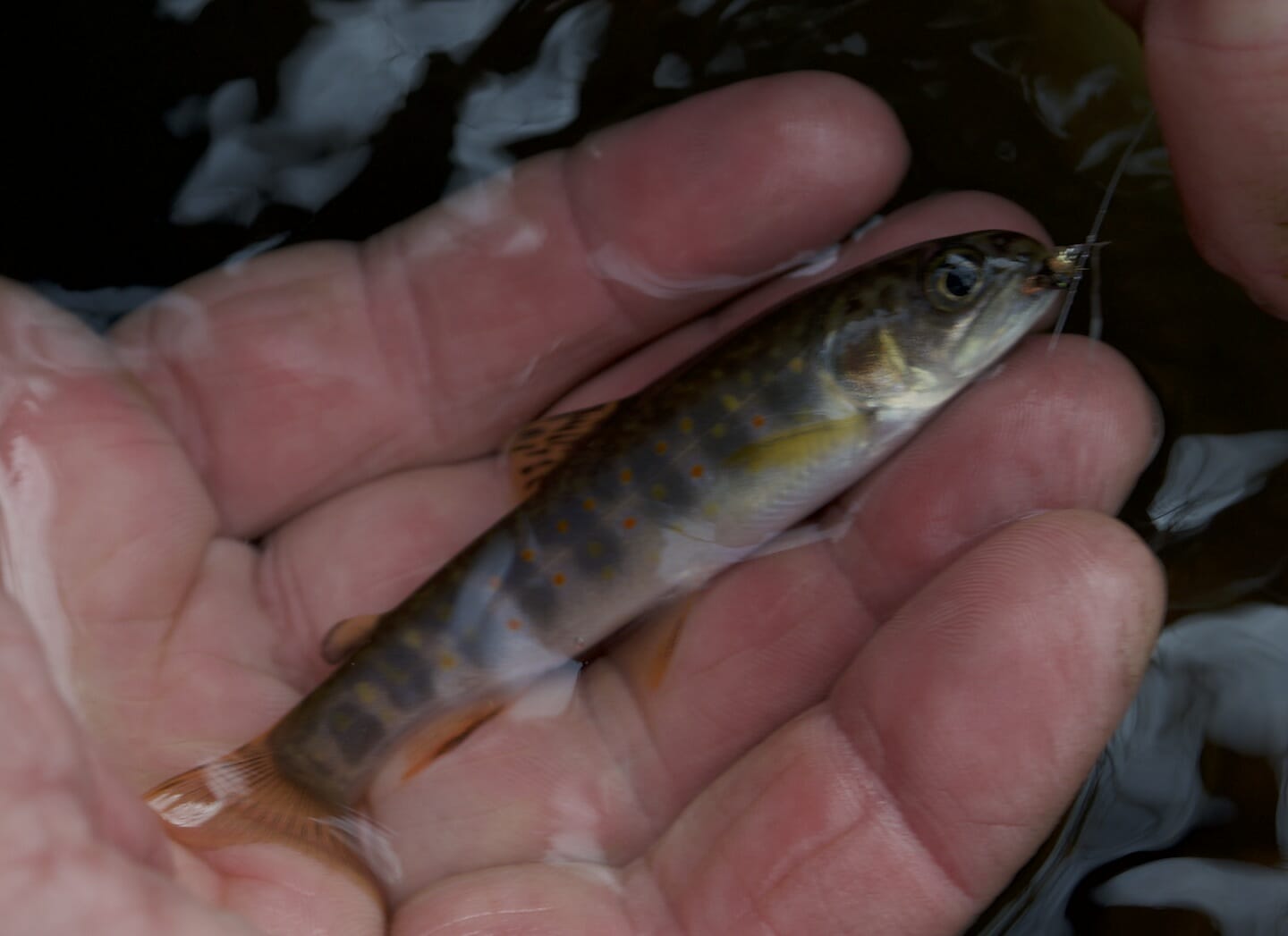 So it was really no surprise that Sam and I didn't hear a single shot as we cast to brookies and rainbows that were fairly eager to gobble little Stimulators and Brassie droppers on a 50-degree, sunny day.
It was certainly peaceful.
It was also somewhat disconcerting.
Those of us who enjoy public lands are one, whether we fish, hunt, hike, mountain bike or bird watch. We are all stakeholders and if one group is shrinking, that's not good for the group as a whole.
Hunters have been incredibly important out West in standing up for public lands. In the East we haven't yet felt the full brunt of efforts to transfer public lands into state control. It seems inevitable the time will come.
And while declining numbers of public land hunters in the East can make for a quiet day of fishing in November, it doesn't bode particularly well for that looming fight.
Mark Taylor is Trout Unlimited's eastern communications director. He lives in Roanoke, Va., and is proud to be one of Virginia's 200,000 whitetail deer hunters.