By Josh Duplechian
Frank is a man with a knack for organization. His black Richard Wheatley fly boxes are neatly arranged in order of size, color and pattern.
Frank pinches barbs on all his flies, most of which are either elk hair caddis or nymphs. He is not much of a big, chunky streamer fan. Frank prefers wading pants to full waders. He compliments the wading pants with a black wading staff that has probably seen the bottom of many Colorado rivers.
Frank keeps his fly boxes, tippet, forceps, Leatherman tool and all of his old reels in what seems to be one of the first-ever Fishpond duffels ever produced. Frank seems ready to hit the water at a moment's notice.
What's most interesting about Frank is that I've never met him, but I have sifted through his garbage.
It's amazing what you can learn about someone by looking through his or her trash.
Let's be clear, I'm not a trash-picker, at least not intentionally.
Thursday nights drags most folks in my suburban Denver neighborhood out to the streets with their trash and recycle bins in tow. Nightly walks in the spring and summer are a part of my family's daily ritual.
A couple of years ago we were lazily walking down the street with a stroller, two kids and a mild-mannered dog off leash when I noticed the old Fishpond bag in the top of the trash bin. "Hold on a second, this looks too good to be true," I remember thinking to myself. After a quick glance around I stopped our family walk and started taking things out of the overflowing trash bin. Each layer revealed more fishing gear.
My wife started to get embarrassed only when I kicked a kiddo out of the stroller so I could pack this bounty on home for further inspection. At this point I was smiling while my wife was briskly walking farther ahead of me to avoid the embarrassment of being seen with me.
I waited a bit to inspect it all and frankly, I half expected someone to come knocking at my door wanting their stuff back from the garbage. After putting the kids to bed I had a minute to explore the contents of each bag, which contained numerous reels, flies, forceps, knives, tippet and so many other treasures.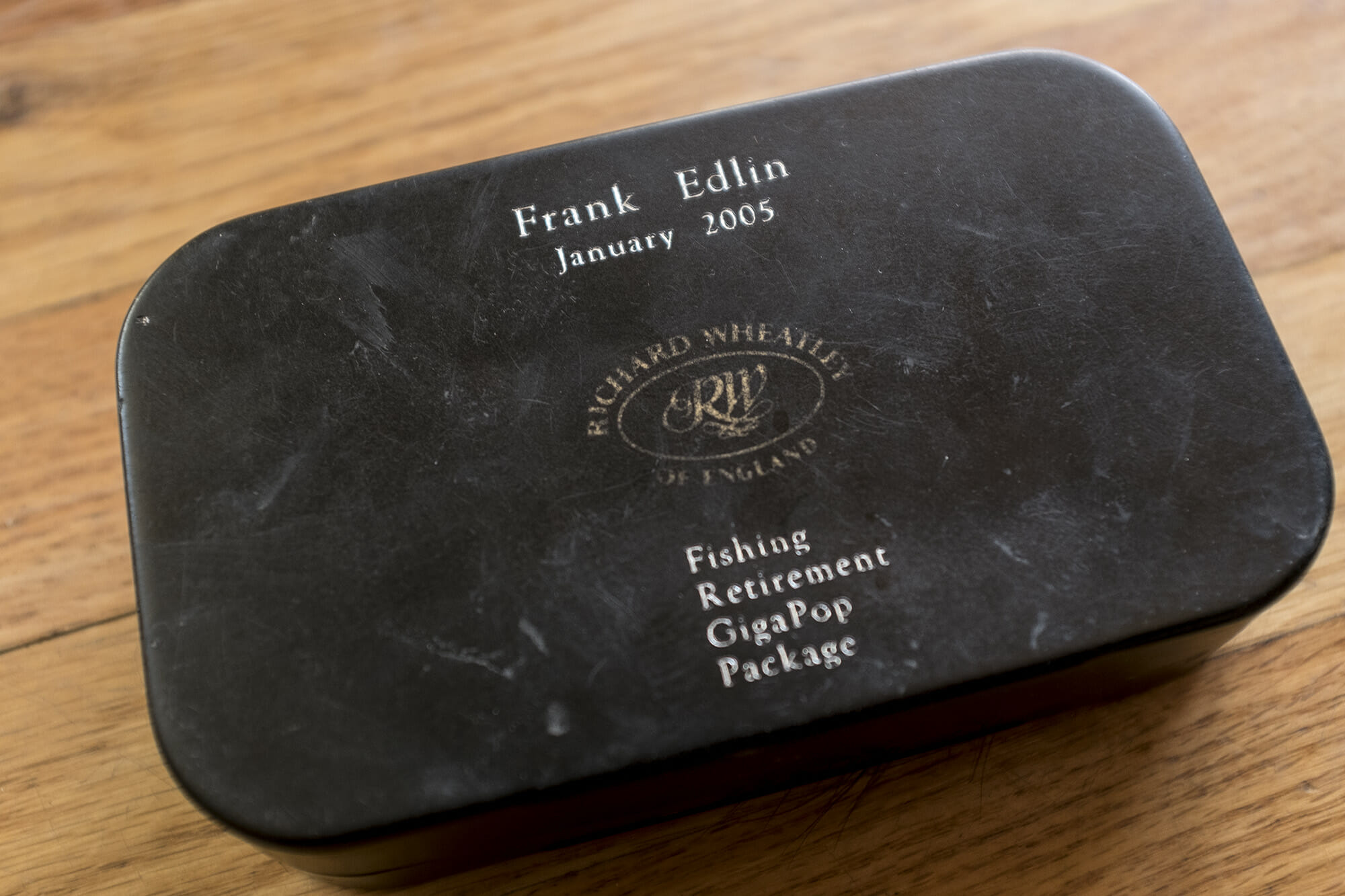 alt="" title="" />
After realizing what I had in my garage I started to wonder what happened to Frank.
Did he pass away leaving his spouse a pile of gear that was too hard for her to see every day? Was it a relationship gone sour in which anger fueled the disposal of so much fly-fishing gear? Why hadn't they donated the gear to a local Trout Unlimited chapter?
More than a year passed by and I decided that I didn't want to know what happened to Frank.
The best thing I could do was to use this gear on every fishing trip I took in the foreseeable future as a way of honoring Frank and his legacy, whatever that may be.
I also donated many of the duplicate items to friends who have shown an interest in learning to fly-fish.
With each fish I catch on a tiny barbless elk hair caddis I will think of Frank. Maybe he would be proud. Maybe he would just be relieved that someone is using his old gear.
Or maybe he would just be pissed because someone threw his gear away.
Joshua Duplechian is the Senior Producer at Trout Unlimited and is based in Denver.