All photos, unless noted, by Hansi Johnson

<![CDATA[ 11.0pt">By Mark Taylor
DULUTH, Minn. — Hansi Johnson wasn't sugarcoating it.
"It's going to be a full day," he said.
Sometimes "full" means long. Sometimes "full" means epic.
I wondered what Johnson's "full" meant.
"We can do something else," he said, thinking I was being a bit hesitant. "But the fishing is going to be good and we're not going to see anybody."
I wasn't being hesitant. I was just preoccupied by the thoughts of fly-slashing northern pike and fat smallmouth bass
"Oh," I confirmed. "I'm in."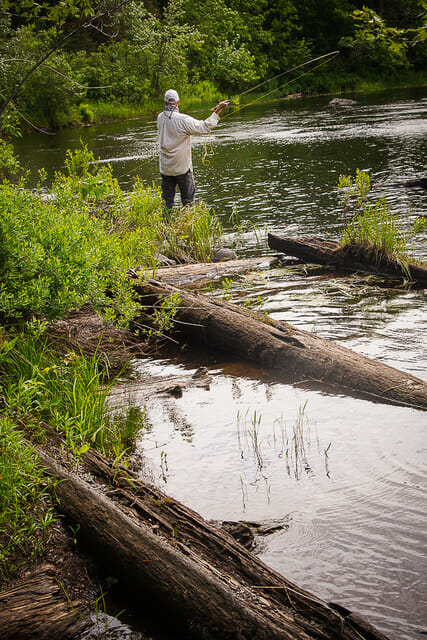 I had come to Duluth, Minn., for the Outdoor Writers Association of America's annual conference. Johnson is a big proponent of the city's burgeoning outdoors scene and was on the local planning committee. Now with the Minnesota Land Trust, he is a former regional director for the International Mountain Bike Association and I'd reached out to him about mountain biking on the city's award-winning trail network.
Johnson gave me some good ride suggestions, but asked if I might rather prefer hitting a lightly fished stream north of Duluth that holds lots of smallmouth bass and northern pike.
He had me at "lightly pressured."
There were reasons for that, of course.
This 6-mile-long section of the Cloquet River doesn't get a lot of attention in part because there are no residences along the river, and there also is no public put-in. You have to know somebody with property on the connected small lakes at the top of the float. (A night of checking out Duluth's breweries and the Vikre Distillery with Johnson had proven to me that he knows just about everybody.)
There's also that full day part.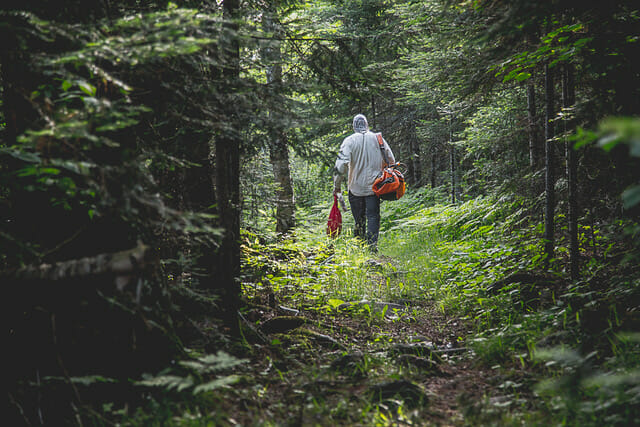 Even if you do have a spot to launch, just reaching the river requires a lake paddle of 1 ½ miles and there's not quite 2 miles of still water paddling at the end. There are two potential portage spots. (We paddled one; walked (above) the other). And the shuttle alone is a stout 22 miles.
So, to do it right is a 12-hour investment
I've spent 12 hours doing things a lot less fun.
So we met early in downtown Duluth and I followed in a friend's borrowed rickety Subaru, trying my best to ignore the fact that every dashboard warning light was on – "It's fine," my generous friend had assured me — as we headed north. Indeed the car did just fine and in time were gliding through that first lake in Johnson's pretty Wenonah 16-footer.
The river was as pretty as promised, the slightly tannic water sliding through a seemingly endless series of runs, riffles and pools.
Smallmouths were holding in slower water, attacking our big fly rod poppers with regularity.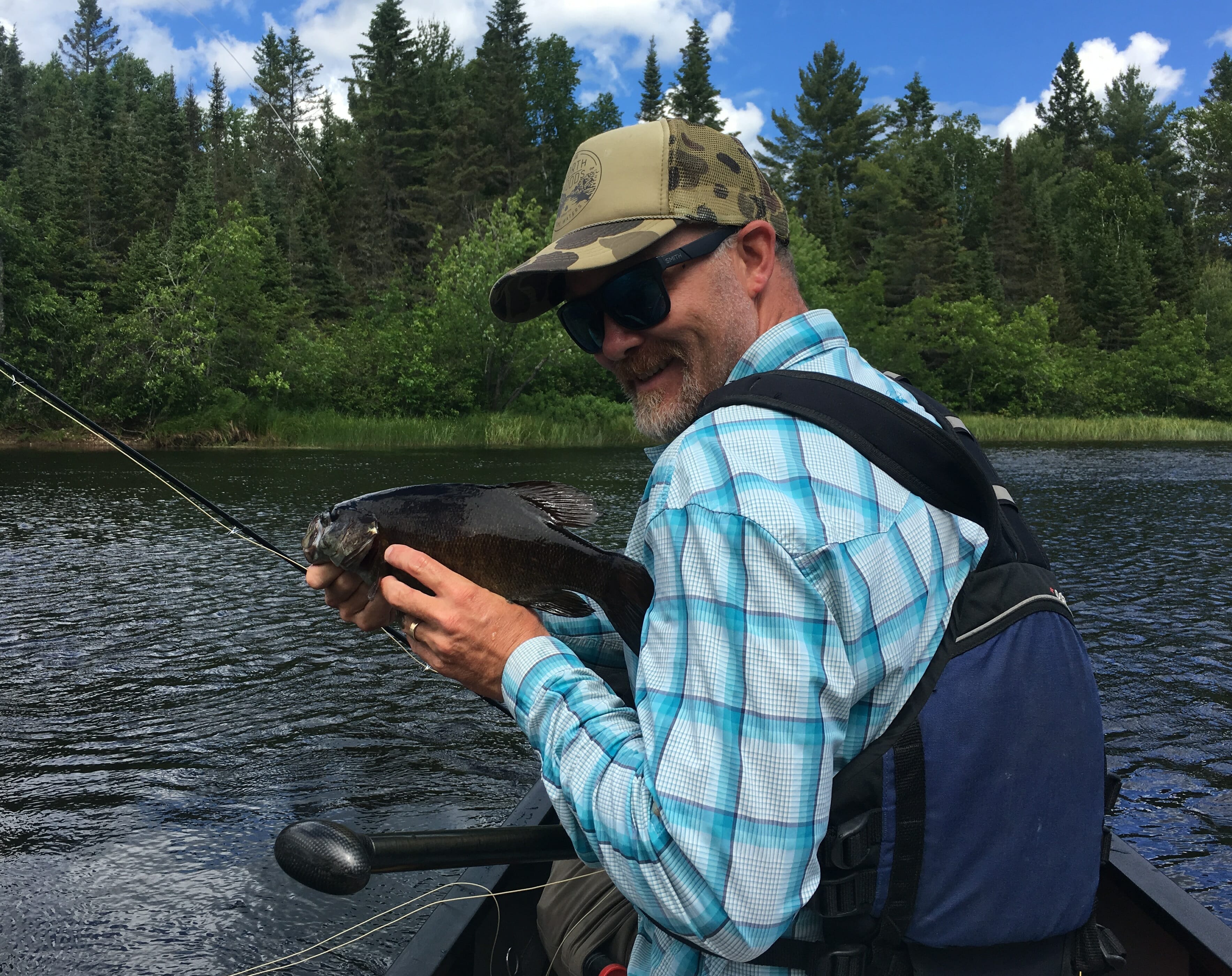 Mark Taylor photo
All of them were all good fish in the 1 ½ – to 2 ½-pound neighborhood, their sides darkened from living in the tea-colored river.
During a wading stop I was watched in awe as something charged out of the shallows on the edge of a riffle, leaving behind a wake as it slaughtered the popper.
It was the day's first northern pike, at 24 inches not a giant but big enough to put a fair bend into my 5-weight. Johnson caught a few pike and the day's best bass, a fat 4-pounder (below) that jumped a half-dozen times.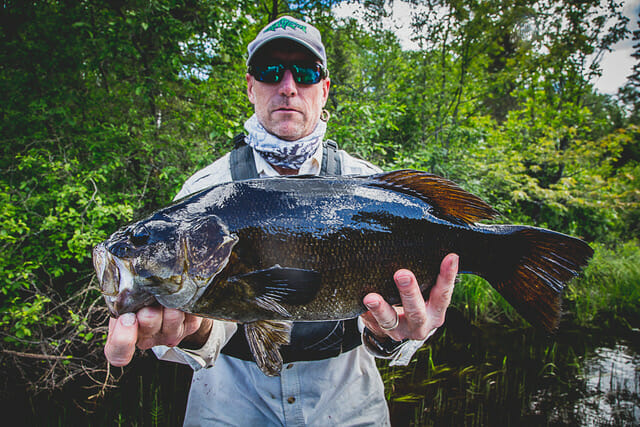 As the sun dropped we reluctantly fished less and paddled more, reaching the lake just as a weather cell rolled in and 25-knot winds buffeted us in the face. We dug our paddles in and laughed.
The storm didn't last long, though, and soon the setting sun's rays were filtering through the departing clouds, shining a beacon on the approaching take-out and providing a fittingly pretty end to the best kind of full day.
Mark Taylor was born in Minnesota, but his parents moved west when he was just an infant. The eastern communications director for TU, he now lives in Virginia.