Planning a fishing trip may be the best gift you can give this Christmas, or any other time of the year. Brett Prettyman/Trout Unlimited
By Brett Prettyman
Each year about this time a deluge of emails hit my personal inbox. The majority of them come with the subject line "Last Minute Gift Ideas".
Like many people, I am a procrastinator and I usually find myself clicking on at least a few of the emails to consider the options.
Nestled within the smorgasbord of email there is always one from the state wildlife agency where I live. I rarely click on it because I figure most people I'm looking for gifts for already have a fishing license.
I have occasionally gifted a license to people I was certain did not already have one, but in recent years I've come to a deeper appreciation of the value of fishing as a gift. Providing people with the legal means to participate in fishing is only one way to share the joys of fishing with friends and family.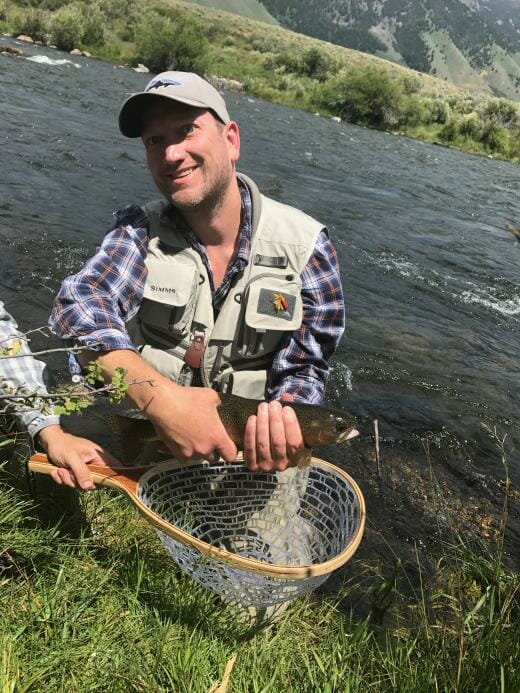 Your gift this Christmas may take a while to be redeemed but a smile like this could be the result. Brett Prettyman/Trout Unlimited
Gifting gear is another obvious way to encourage or enhance angling, but I'd argue the true gift of fishing is the experience.
Besides, if your fishing buddies are anything like mine, most are kind of picky when it comes to rods and gear and would likely return anything I gave them for something they can select.
Consider giving the actual experience of being on the water if you are still looking for something to give now or for any other gift giving occasion.
Print a picture of a favorite fishing destination, or one that has been on the fishing bucket list for a while, and include details about the trip you will be taking them on in the coming year. Kind of like a gift certificate for adventure, and more importantly, a date for making lifelong memories for everyone involved.
Don't reserve these fishing-trips-wrapped-in-a-bow gifts for those you already spend a lot of time with on the water.
Surprise that distant cousin always hinting about wanting to go fishing during family events with a weekend camping trip.
Instead of the fruit cake you usually give to the neighbors, consider an offer for your families to spend a day together on a high mountain lake during the summer of 2018.
Make good on that generic annual offer to a co-worker to get out and try his or her favorite water.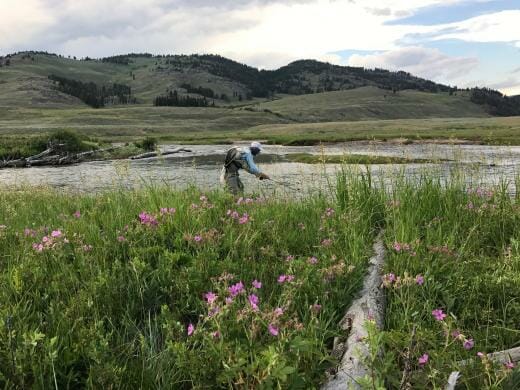 Special destinations like Slough Creek in Yellowstone National Park could be an option when gifting fishing experiences this Christmas. Brett Prettyman/Trout Unlimited
Of course, these gifts only count as being thoughtful if you actually follow through and make them happen. Make it clear upon opening that you expect the recipient to accept the gift and follow up after the New Year to start making plans.
Sure, this may be a little selfish. You are, after all, just making excuses for more fishing in 2018, but you are offering to share special personal experiences with others.
What better gift can you give?
Brett Prettyman is the Intermountain Communications Director for Trout Unlimited. He is based in Salt Lake City and plans to gift a fly fishing trip to his daughter's soccer coach and her fiancée.