By Mark Taylor
You know how time can seem to slow down in an emergency or stressful situation?
It's a real thing, basically a function of the brain sending a big old shot of adrenaline into the bloodstream.
The fancy word for it is tachypsychia, and it what I was experiencing as stood waist deep in a small Virginia stream and watched a large, dark form rise from the depths and calmly move toward my fly.
As it neared the surface, the brown trout got bigger and bigger, brighter and brighter. I felt myself murmuring. "Eat. The. Fly." And it did, sipping the size 8 Stimulator with calm confidence .
At the tug of the hook the trout surged and that's when real-time returned.
"Giant!" I screamed to my brother, who was fishing about 50 yards away downstream.
But was it really a giant? Or had the same shot of adrenaline that had made time drag during the strike somehow altered my perception of the size of the fish?
I'll go with giant and I can do that because there is no proof to the contrary. In the tight quarters my whippy 3-weight rod and 5X tippet were completely over-matched. The brown ripped toward a sunken deadfall — likely the reason it was living in the pool — and the tippet snapped.
We have lots of "Man, I would have liked to have put my hands on that fish" moments. This was one of those rare moments that go to another level.
It was going to haunt me.
Which is why I got back there as soon as I could to try again. And again. And again.
Nothing.
And it seems that's the way things so often go.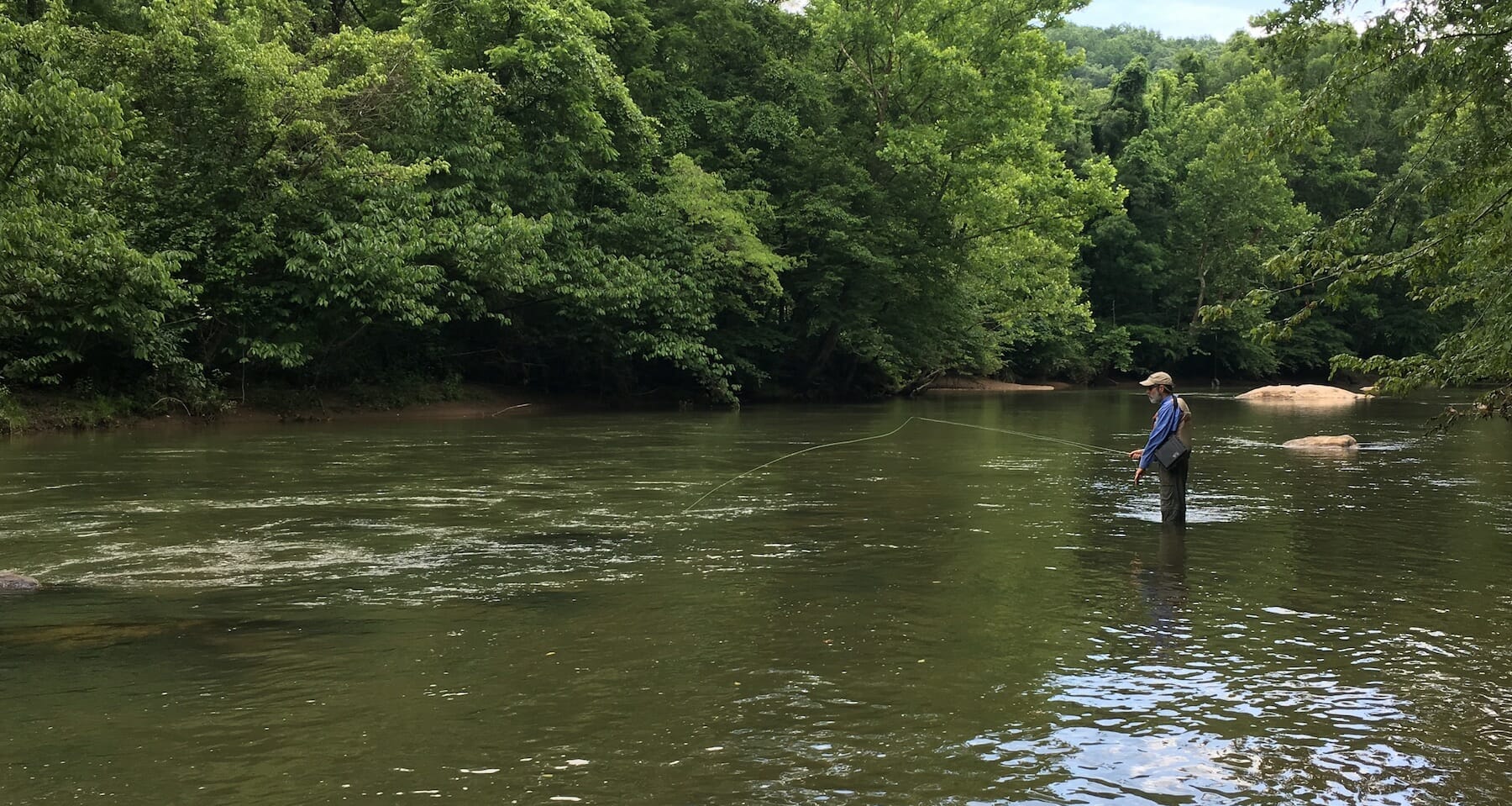 Virginia's Smith River tailwater often runs murky and is home to some big wild browns, a good combination to create haunting one-that-got-away situations.
Last summer I was dredging a double-nymph rig through a deep run on Virginia's Jackson River tailwater when I felt the tick of a hit. I set up and was pleased to feel the pulse of a fish. Then the pulse went into overdrive, the fish dogging deep before heading downstream on a blistering run.
Eventually I started regaining line and was even starting to work out a netting strategy when the fish seemed to instantly give up, skating across the surface toward me. It was a brown trout, maybe 8 inches long.
It wasn't ripped up so I could only surmise that a much bigger fish had hit the second fly shortly after the small one hit.
I think the fish you never see are more haunting than the ones you do because there are no limits to the imagined size.
I didn't have to imagine the size of a wild rainbow I hooked on a small Virginia mountain stream a couple years ago.
The stream was low and clear and I could see that fish was 16 or 17 inches long. That's a shrugger on plenty of rivers but on a small Appalachian stream it very well may have been the biggest fish in the creek.
It broke me off on a ledge so I beefed up my rod and tippet the next time I was back there, a couple of weeks later.
I half expected the fish to have disappeared but it hadn't, and it hit on the first cast.
This time it worked out.
Netting a target fish can be bittersweet. There is the satisfaction of the accomplishment, but some disappointment in the realization that the quest is over.
I guess it's a good thing that it rarely takes too long for us to hook and lose another big one, and to get back to being haunted by and hunting another ghostly target.
Mark Taylor is Trout Unlimited's eastern communications director. The first trout that haunted him was a big wild cutthroat that, as a kid, he found in a small beaver pond in Southern Oregon. He never did catch the fish he nicknamed "Old Granddad."