Finding refuge from the heat, Stanislaus National Forest.
By Sam Davidson
Across the country, summer is prime time for trout fishing in the mountains
. At higher elevations you typically get relief from sweltering lowland temperatures and find the kind of small water-wild fish opportunities that are, in some ways, the heart and soul of fly fishing.
This summer, that angling strategy took on a whole new level of meaning.
On the central coast of California, where I live, it's rare for daytime temps to exceed 90 degrees Fahrenheit. In the past couple of weeks, it's blasted past that threshold numerous times.
So I did what illimitable hordes of other folks did: I fled to the high country. But not before I took a close look at the stream in my backyard, the Carmel River, to see what effect the scalding air temperatures were having on the lively company of resident rainbows and juvenile steelhead in this stretch of the river.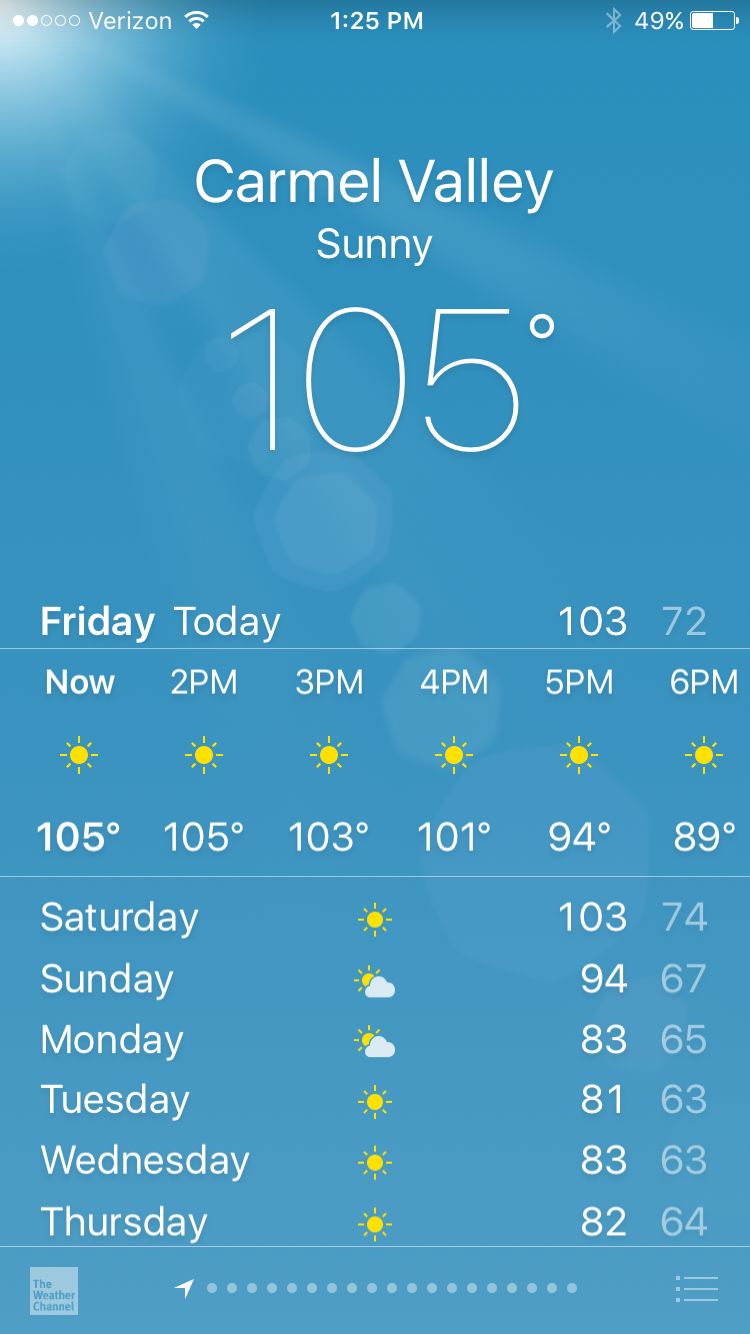 (L) Almost unheard-of heat on California's central coast in early September.
As I've described before, the Carmel is a classic California coastal watershed, subject to extreme variation in streamflows and habitat conditions from the wet to the dry season. Last summer, after a fifth year of punishing drought, the river dried back substantially. The stretch of river next to us always remains wet, but last summer it had no flow. While there were trout in it, they were lonely and listless.
This summer, despite consecutive days of triple-digit temperatures, the river is still flowing and the reach next to our place is full of fish. My thermometer alleged the temperature remained steady, even in late afternoon, at 65 degrees F or less. The difference? A really wet winter, which dumped big volumes of rain in the river's headwaters in the Los Padres National Forest, and a stream channel that has largely been protected from development. Most of the lower watershed, in particular, is still shaded by a canopy of willows, alders, maples and sycamores, keeping the stream cool and providing good cover for O. mykiss.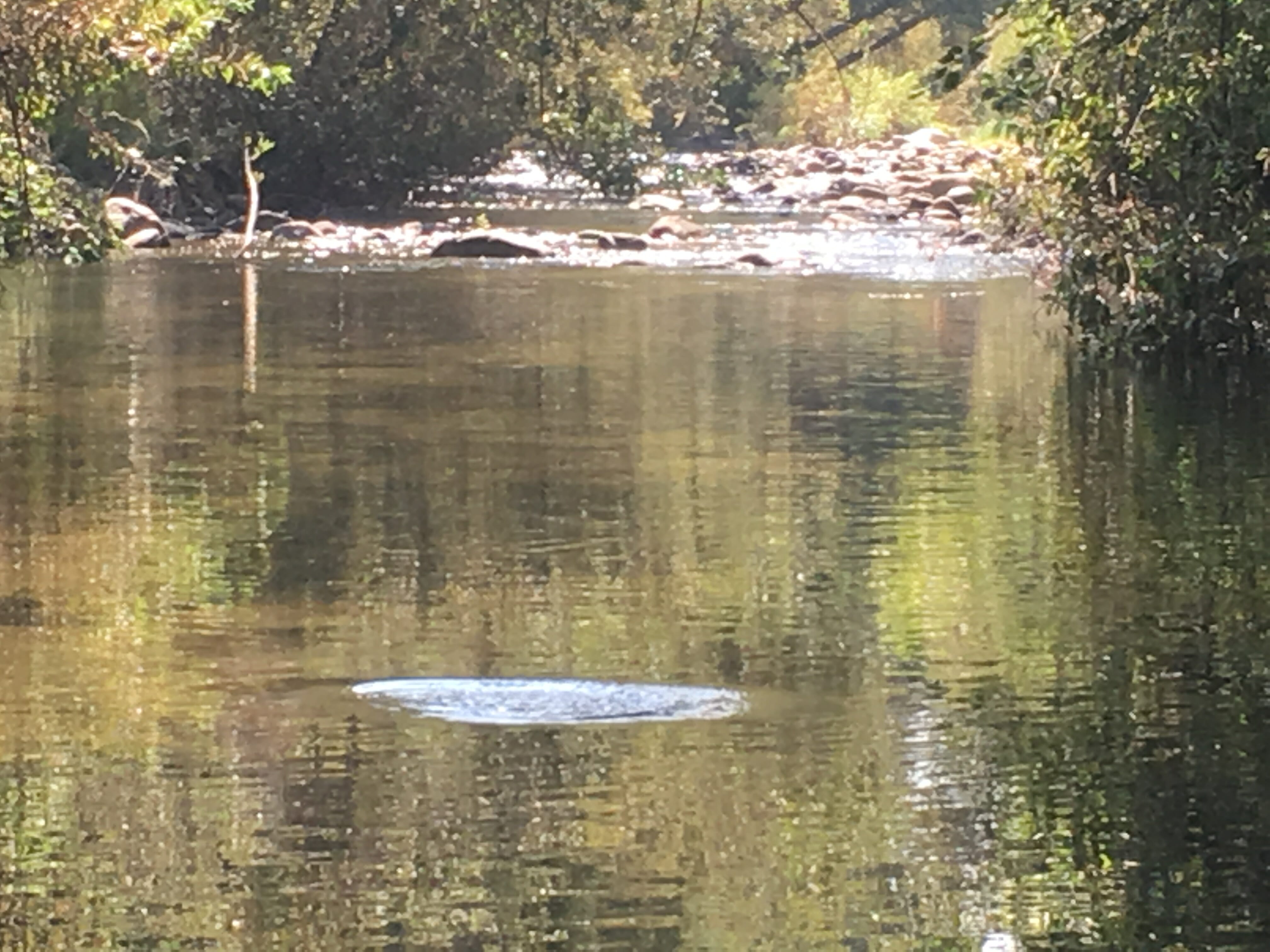 (R) Yep, that's a sizeable rise — air temperature 105.
But you can't fish the Carmel River in the summertime, except high in the drainage above Los Padres Dam. And that part of the watershed is scorching in the summertime even without record-setting heat waves. So I lit out for the High Sierra. And despite the throngs of other heat refugees, there I found good places to camp and plenty of gorgeous trout water.
My destination was the upper Stanislaus River, which flows from the Carson-Iceberg and Emigrant Wilderness areas in the Stanislaus National Forest. While you can hike far into the backcountry here and find good, solitary trout fishing, you can also fish from the bumper of your car if so inclined.
Highway 108 hugs the river for perhaps ten miles above the confluence of the Clarks Fork and the mainstem. There are numerous pullouts which offer temping glimpses of the river's productive pocket water and riffle-pool character. And you needn't share any stretch of water with another angler unless you're lazy.
I chose to camp and fish in the front country. We found a satisfying mix of wild and stocked trout pretty much everywhere, and the scenery is phenomenal. The browns were coloring up for the spawn — surely wild trout are among the most beautiful of all creatures.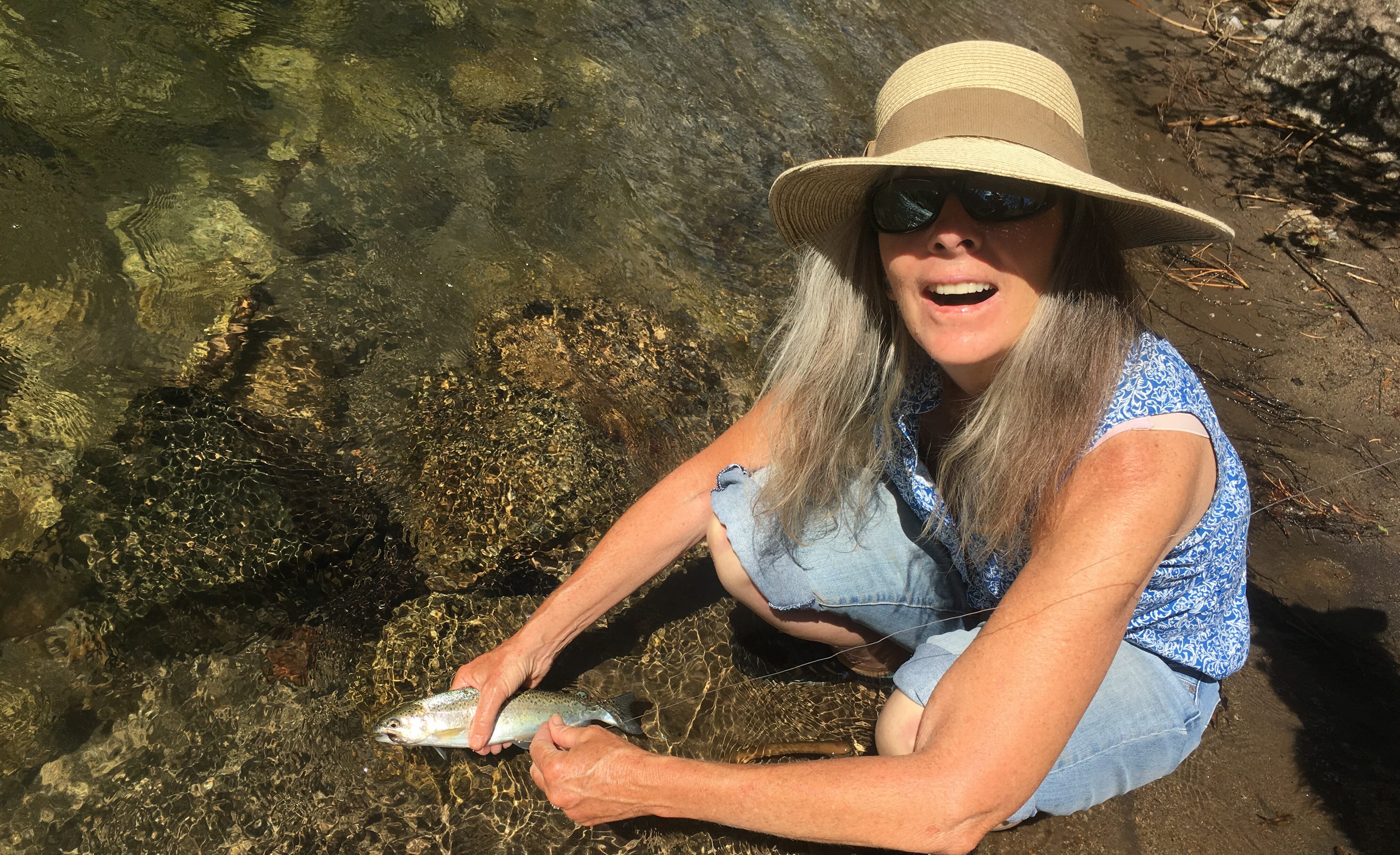 (L) TMP with a sturdy rainbow, upper Stanislaus River.
The U.S. Fish and Wildlife Service conducts a nation-wide survey every five years of wildlife-related recreation in America, and prepares a report on the demographics and economy of wildlife watchers, hunters and anglers. The agency just recently released the latest of these reports, which covers the period 2011-2016. The 2017 report found, among other things, that the number of people fishing grew by 8 percent while participation in hunting activities in America declined by 16 percent over the study period.
To me, these data are less significant than what the Secretary of the Interior, Ryan Zinke, said in the agency roll-out of the report. His first statement in an agency press release is, "This report absolutely underscores the need to increase public access to public lands across the United States."
The Secretary must not have spent much time in places like the Stanislaus National Forest.
One of the most remarkable things about our public lands is that virtually all of them (well, outside of Alaska anyway) are readily accessible via a comprehensive system of roads, trails and campgrounds. You can find great fishing in many national parks. You can fish and hunt in a variety of national wildlife refuges, and in national monuments where these uses predate the monument designation. You can fish and hunt in almost every acre of national forest and BLM lands.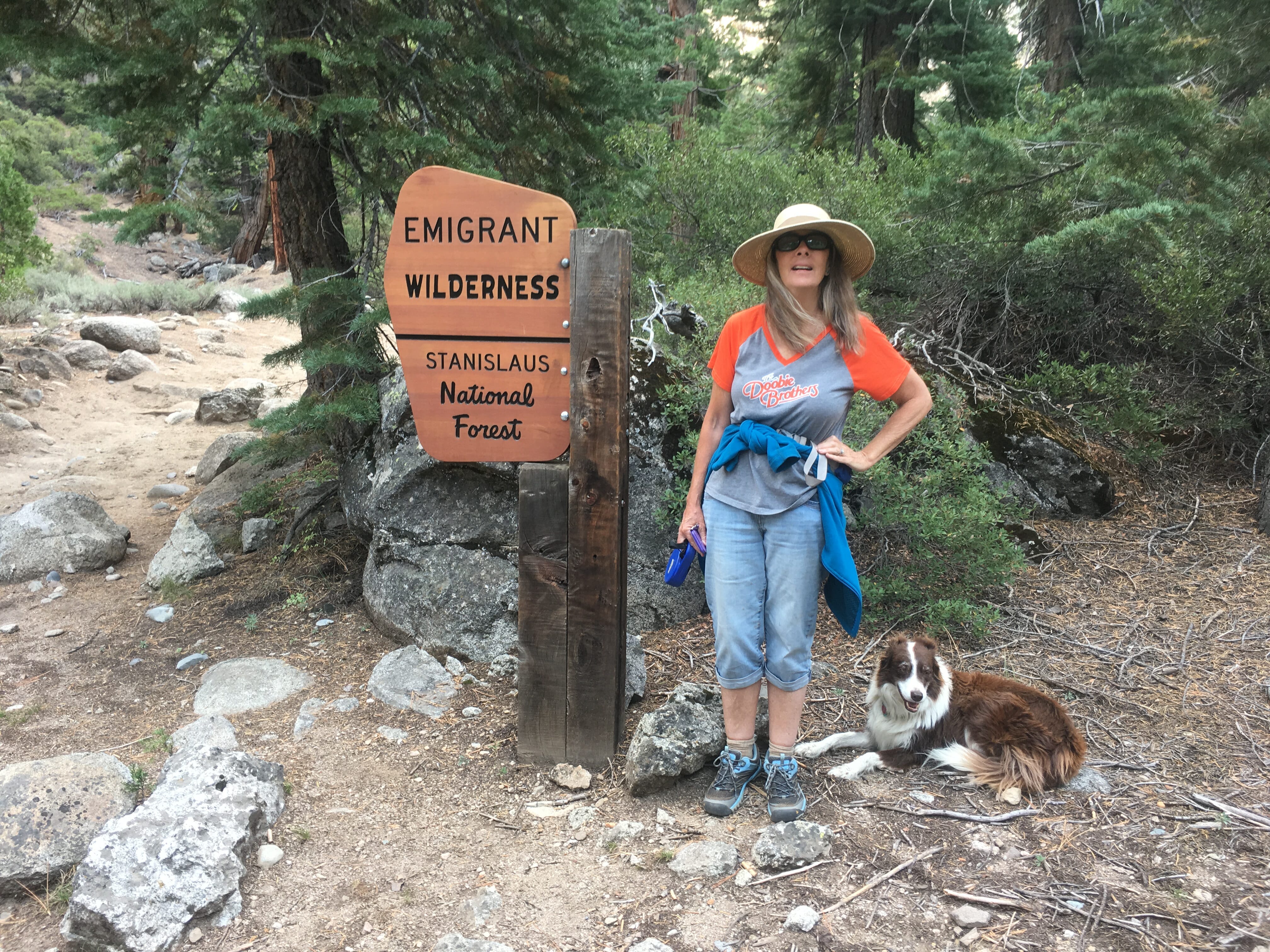 The Stanislaus is no exception. On our recent visit, we parked our car a long cast's distance from where we fished. We also hiked a short ways to investigate one of the river's oxbows in the meadow stretch above Kennedy Meadows. We could have hiked further and found more productive trout water but stopped at the Emigrant wilderness boundary because we felt like it. It was glorious to spend a few precious days, again, in a place with so much sporting opportunity and such good access, with a nip of autumn in the early mornings.
While I agree access to our public lands is vitally important, in my experience that's less of a concern than making sure the current access infrastructure is in good repair and that we don't despoil prime habitat and sporting opportunities by too-rapid resource development.
Summer is the portal to autumn, the best time of year to be an outdoorsman or woman. This year, Trout Unlimited is celebrating the month by highlighting 30 Great American Places for fishing. Check 'em out. While the upper Stanislaus River is not one of these thirty All-Stars, it could be. It has the requisite qualities: plenty of trout and good habitat, access, and scenery.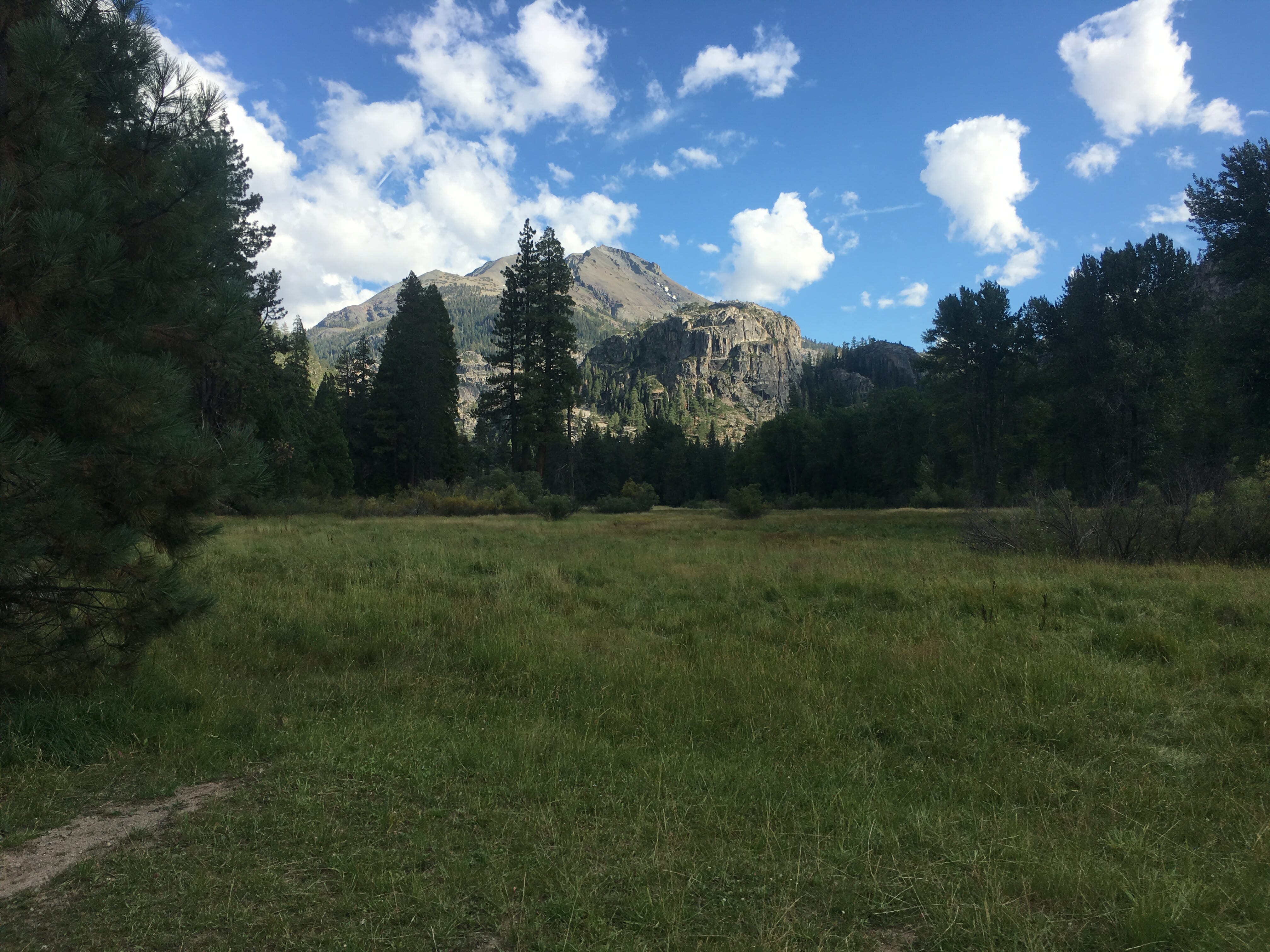 (L) Kennedy Meadows, Stanislaus National Forest.
We know that trout need cold, clean water and are moving higher in watersheds as climate change renders lower elevation habitat unfriendly. As I wet-waded the upper Stanislaus River, the cool water easing the chronic ache in my knees, I cast elk hair caddis and a variety of nymph patterns to trout of several origins and age classes and was reminded again that people do, too.
Sam Davidson is TU's Communications Director for the California/Klamath region. He lives and works from the banks of the Carmel River.