By Mark Taylor
First came the stench.
A putrid, heavy, disgusting aroma.
Dead fish on a hot summer day.
There is nothing quite like it.
On rivers with heavy salmon runs it's expected, coming after the fish complete their one-time spawning run, in death providing nutrients to ecosystems that will support their soon-to-hatch fry.
But in this case the smell wasn't part of the stream's natural cycle.
From the banks of Tinker Creek, a tributary of the Roanoke River here in my home city of Roanoke, Va., I scanned the water. Dozens of fish floated belly-up, hung up in the current on rocks and streamside brush.
Upstream from this spot a few days prior, a leaking chemical tank had spilled its contents into the watershed. The chemical was Termix 5301, which is added to pesticides and herbicides before they are applied to crops.
Only about 165 gallons of the concentrated chemical leaked into the watershed, but it was enough to kill "tens of thousands of fish" reaching more than 4 miles downstream, according to officials with the Virginia Department of Environmental Quality. The agency has said this could be one of the worst fish kills in state history.
The dead fish included smallmouth bass, rock bass, sunfish and large suckers.
Tinker Creek is not a particularly big stream nor is it a blue ribbon fishery. But it's a cool and pretty stream in a big city, and it has many fans, from splashing kids to anglers.
It's stocked with trout in the cooler months and is not a bad place to chase sunfish and bass with a fly rod on a hot summer day. Check that. Was a good place.
This is a sad loss, and one that will take many years and much money to overcome.
Crop Production Services, the company where the chemical originated, has accepted responsibility and apologized. The company is already working with cleanup crews, according to news reports. This is encouraging.
Bill Hayden of the Virginia DEQ told The Roanoke Times, "The stream will recover from the kill and life will return."
We take clean water for granted. Incidents such as this are harsh reminders of just how important our water is, and how vulnerable our rivers and streams can be.
And it comes as a time when that reminder is needed.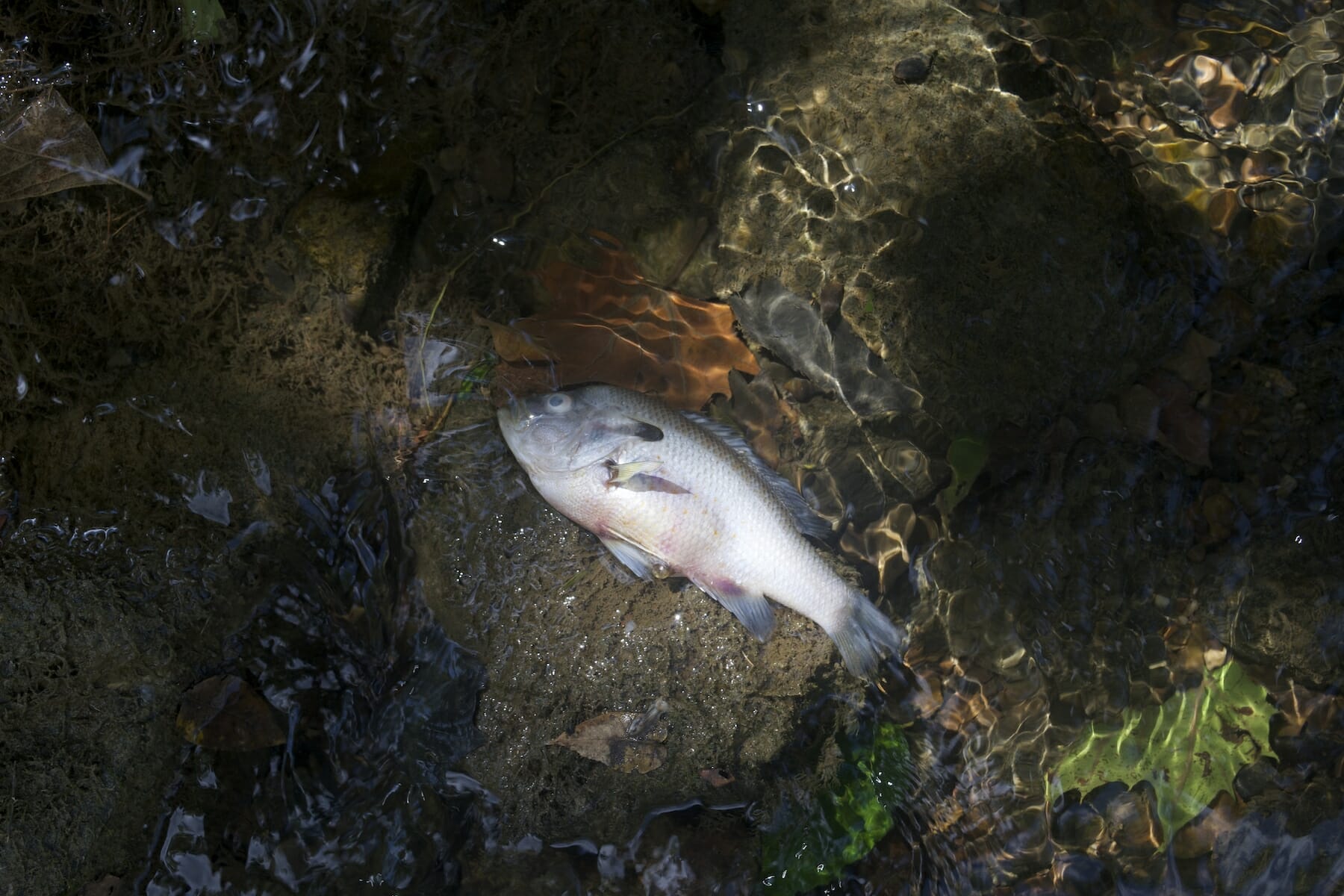 Just a few days before the Tinker Creek fish kill, the EPA began the formal process of reviewing and replacing the Clean Water Rule, a process that began this past winter with an Executive Order from President Trump.
The CWR provides protections to headwaters, including certain wetlands and intermittent and ephemeral streams that may not run year-round.
When Congress originally passed the Clean Water Act in 1972 those protections were included. But court cases muddied the waters, so to speak, and the EPA was eventually charged with proving a connection between headwaters and larger downstream waters.
While states also manage stream protection regulations, a federal framework makes sense because it provides consistency. After all, flowing water doesn't recognize property lines or even state borders.
Over several years the EPA built its case, which included more than 400 studies that prove that what goes into a watershed upstream — even when the upper streams might not flow constantly — ends up downstream.
That's a pretty simple concept that the public firmly understands, too. Of the roughly 1 million public comments gathered during the process, the vast majority supported sensible protections for intermittent and ephemeral streams.
The result was the Clean Water Rule.
The CWR has never been implemented, however, because of more lawsuits.
Now that the formal order has been given to "repeal and replace," the public has just 30 days to comment on the proposal.
This is not to say that the Clean Water Rule would have prevented the Tinker Creek fish kill.
But, again, what this incident shows is that critical connection between headwaters and larger waters.
You see, the chemical didn't spill directly into Tinker Creek. According to Crop Production Services, the chemical went into a "ditch that is normally dry." Heavy rains washed it into a Tinker Creek tributary.
From there, it eventually seeped into Tinker Creek and killed those tens of thousands of fish because, well, water flows downhill.
It's that simple.
Water is not just a public resource. It is the most important public resource.
It is life.
Why wouldn't we want to see that life, from the headwaters down, given the most protection possible?
The answer is, there is no reason.
Mark Taylor is the eastern communications director for Trout Unlimited. He lives in Roanoke and covered the debut of Virginia's Trout Heritage Day on Tinker Creek when he was the outdoors reporter at The Roanoke Times.