By Chris Hunt
Every move I made seemed amplified in the little jon boat—every time I set my fishing sling down on the aluminum deck or shifted my flip-flopped feet or repositioned a fly rod, it sounded as if I was ringing an off-key church bell.
The little boat was new to me, as was the water I was fishing. I had driven down to the sleepy little town of Kingsland the day before from Atlanta in a rental car, not knowing exactly what lay in store for me here in far southern Georgia. I'd read up. Done my research. I knew, generally, what I'd be after.
But nothing completely prepares you for new water until you actually see it. Then, and only then, can you evaluate exactly what kind of predicament you've managed to acquire. And, while I eventually figured out how to captain the jon boat, it was a bit awkward at first. And the fishing for black-water denizens like bowfin among the Okefenokee Swamp's 12,000 or so alligators was also foreign and unusual.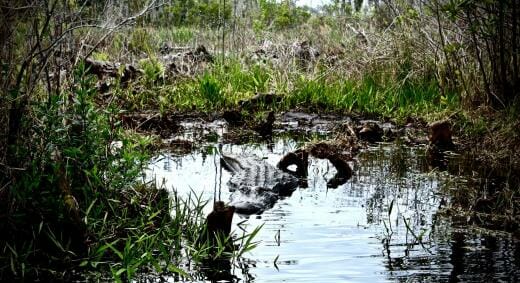 alt="" title="" />
But it was exhilarating. And that's that new water is all about. It's strange. It's mysterious. I love fishing new water. And for some reason, I love the adventure that comes with fishing among gators … or bears … or anything else that might make the fishing a bit more… visceral.
A friend asked me, "Why there? What made you decide to go there?"
It's a fair query. It's not exactly the fly rod capital of the Deep South, but, for me, the answer was simple.
"I've never been here before," I said, staring out over the boat basin at this unusual place. "I thought I'd check it out."
I think all fly fishers are wandering souls. While there's comfort and familiarity in oft-visited destinations, we all yearn for new water, fresh adventure and, of course, the effort it takes to solve the riddles that come with chasing different fish in strange places. Sometimes that puts you in a small jon boat, alone with a bunch of holdover dinosaurs in a vast 400,000-acre national wildlife refuge with nothing but a small outboard motor, a couple bottles of water and a "I hope these work" assortment of flies.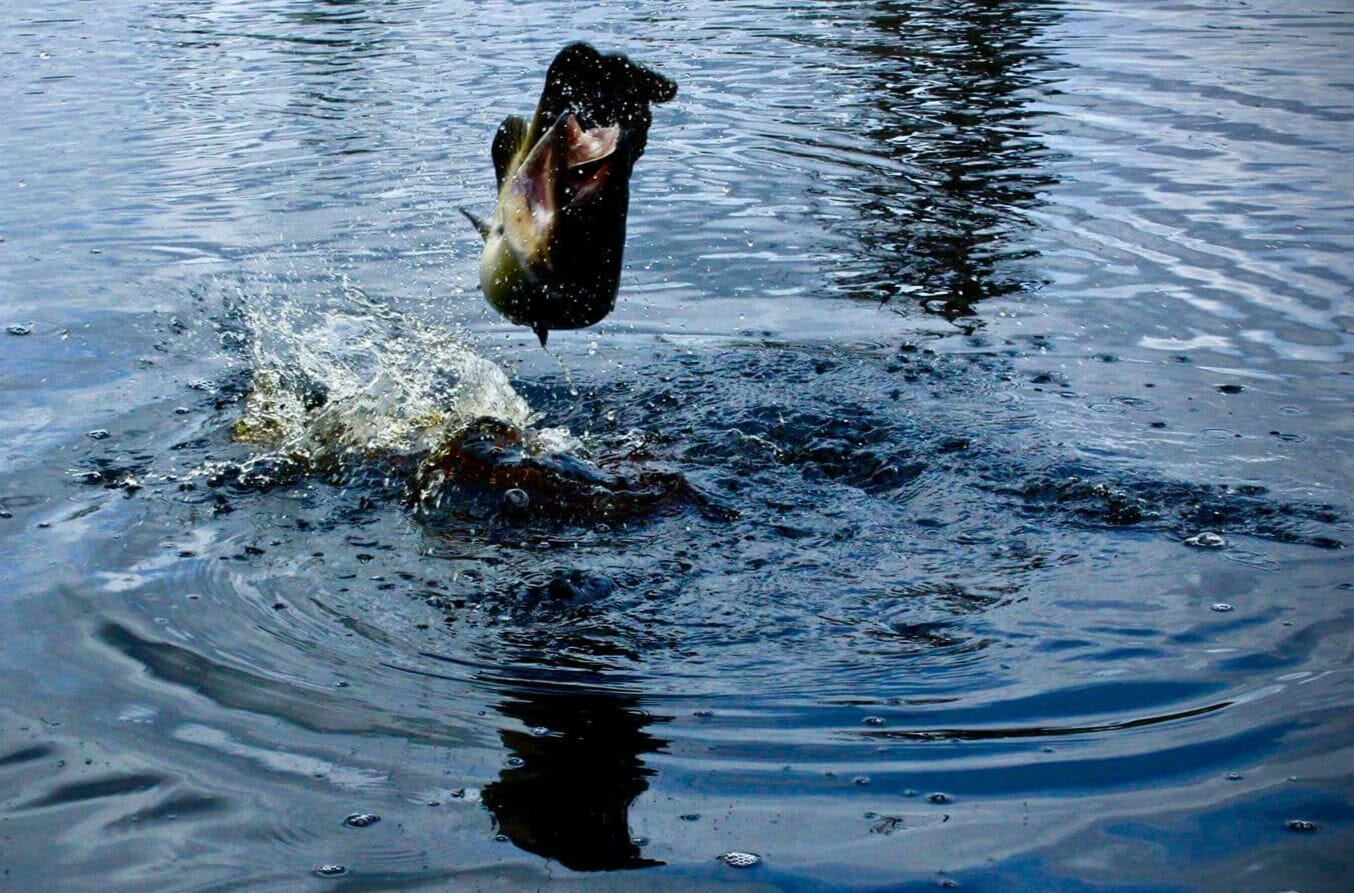 alt="" title="" />
And when they do work … man, that's when it gets fun. That's when the pieces of the puzzle come together, and you begin to solve the mystery of strange and exciting new places.
Now, sometimes it doesn't all come together. I've visited new places only to come away disappointed in the fishing. Thankfully, that wasn't the case with this destination. I hit the swamp at just the right time. The bugs were few and far between. The weather was ideal. And the fishing for big, burly bowfin (also called "mudfish" and "cypress trout") was truly remarkable. Having never caught one, it was a treat to bring dozens of these fish to hand amidst the primal landscape of Georgia's signature swath of public lands. There, in this watery maze of channels and lakes and creeks and marshes, I faced down brazen gators that moved in whenever the fishing was good and maneuvered the little watercraft among tall, moss-draped cypress trees from one fishy location to another.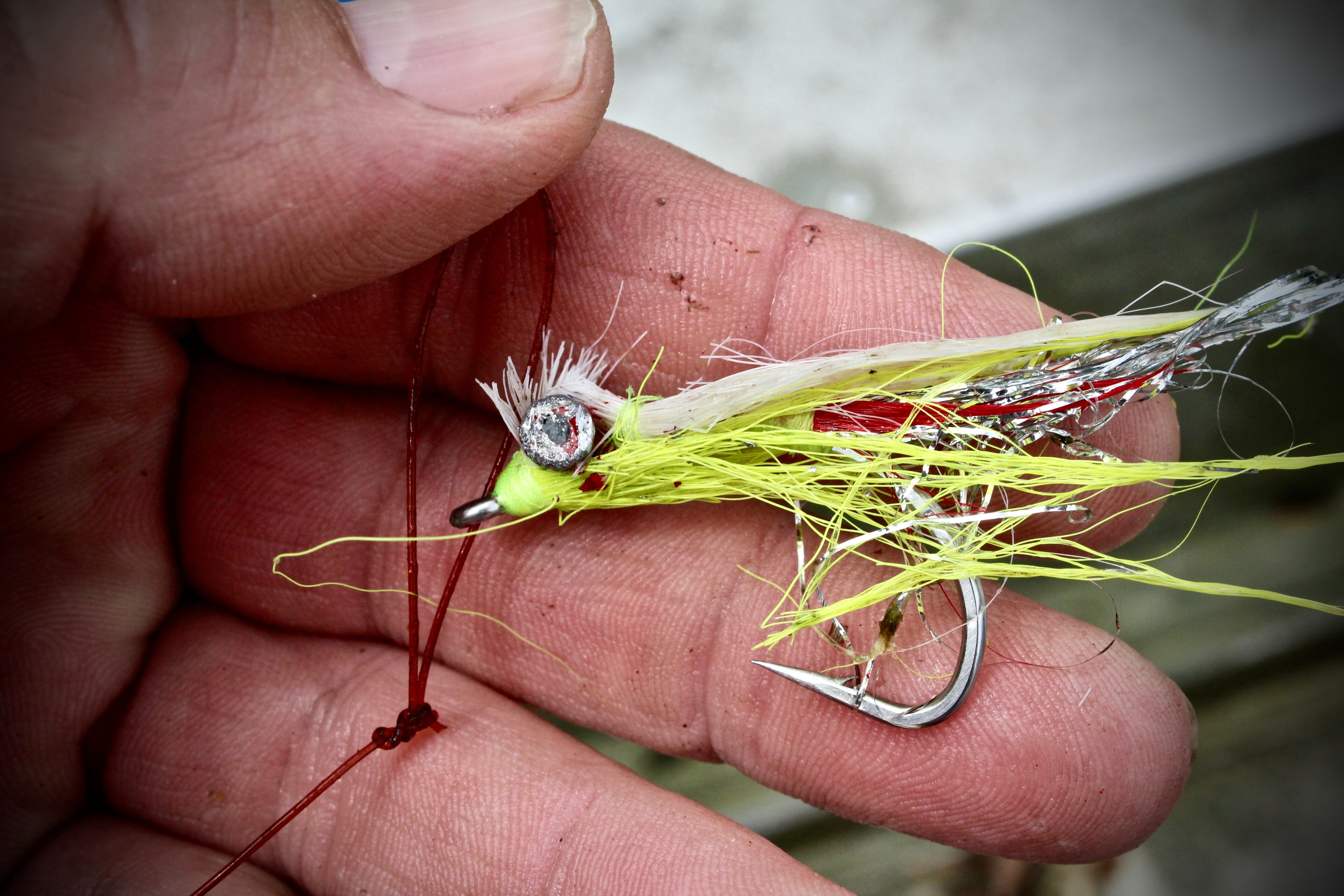 alt="" title="" />
Created in 1937 by President Franklin D. Roosevelt, this place remains genuinely wild and largely unmolested by the hand of man (it was logged for its old-growth cypress a century ago, but since it's designation as a wildlife refuge, it has remained mostly the same as it was for centuries before). When you're out there alone, shaded by tall cypress and casting quietly in water so dark it could pass as lukewarm coffee, it feels as if time doesn't matter much.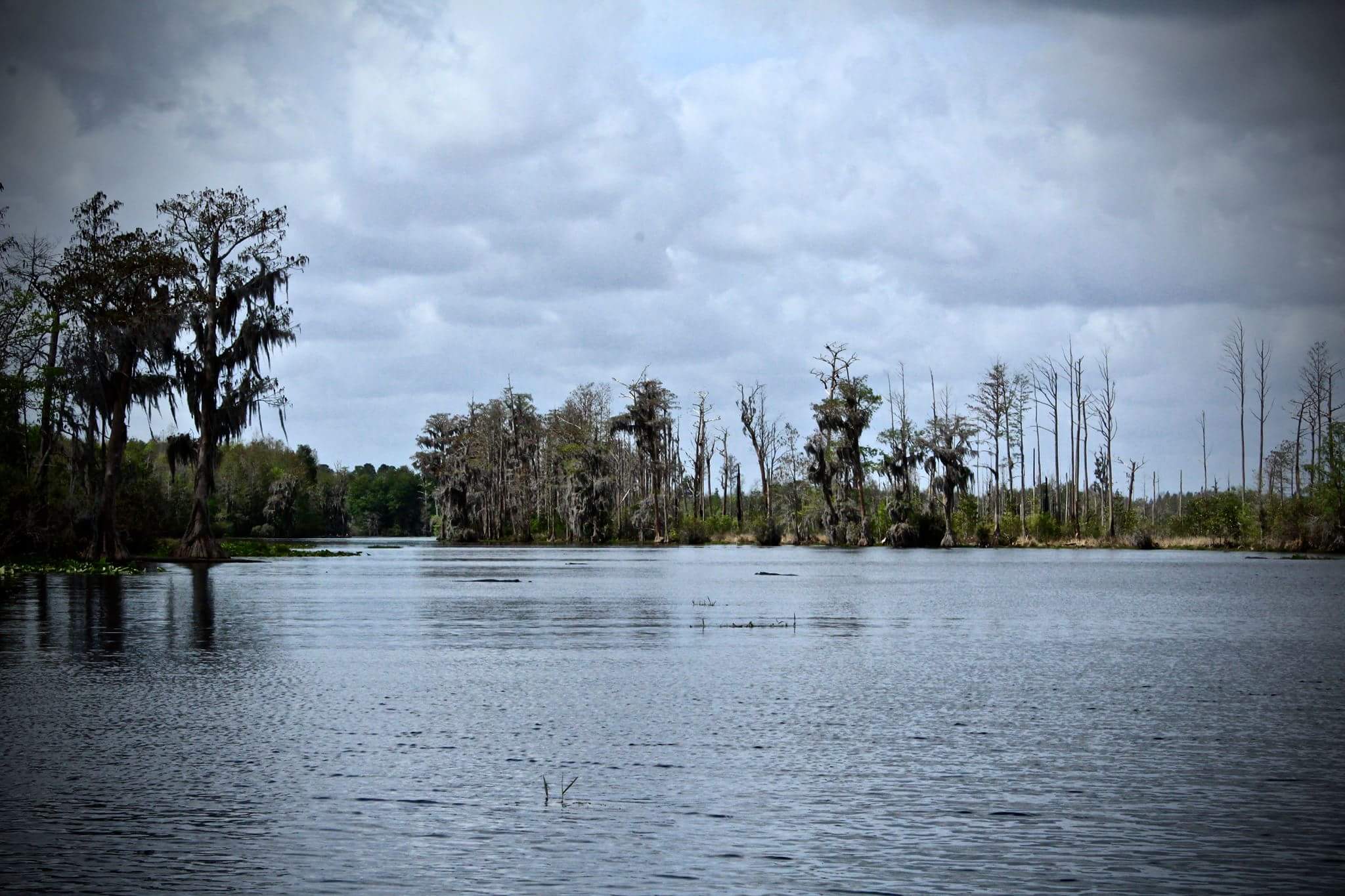 alt="" title="" />
Of course, it's nice to be able to motor on back to the boat basin after a sultry day on the water, hop in the car and drive back to a quaint little bed-and-breakfast for a shower and a soft bed far away from any curious alligator. I like adventure, sure. But I like a few creature comforts, too.
And, of course, there are the people who help make new water even more interesting. People like Susan Heisey, the supervisory ranger at the Okefenokee National Wildlife Refuge, who showed me around a bit and gave me some of the natural and cultural history of the area (don't just drop in and fish—learn about your surroundings). And Carol Chambliss, the proprietor at the Prince-Fleming Haus in Kingsland who was full of good local information.
It pays to ask questions … to gather intel. While the internet is great for some pre-trip sleuthing, nothing quite prepares you for what you're about to experience than actually talking to someone who's done it.
"You'll see more gators than you think could possibly coexist in one place," a fellow angler at the boat launch told me. "Don't be freaked out by them. They're not the least bit interested in you. But you'll have to move around a lot, because they will be interested in what you're catching."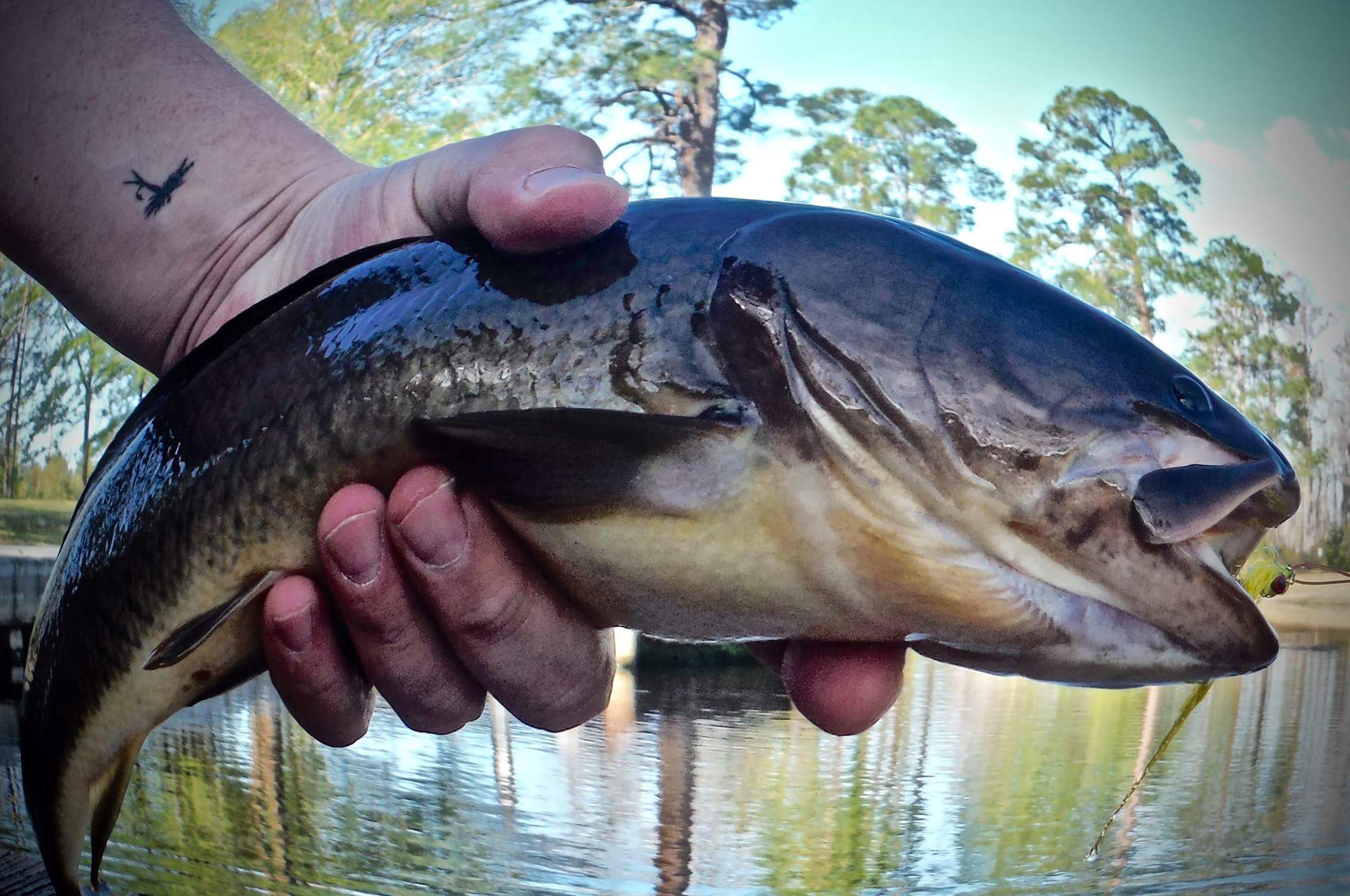 alt="" title="" />
It was good advice. I might have freaked out a bit when I rounded a bend in the channel and came within a dozen feet of three large gators sunning themselves on a rare stretch of dry land. Or when, after landing my first fish, a handful of gators took to the water and surfaced within a paddle's length of the boat, looking for me to toss them a treat (don't do this, by the way—it's common sense, really).
New water. It's a gas, man, and I love going to new places and putting a fly rod to work with new wallpaper as a backdrop.
Feed that wandering spirit. You never know what kind of adventure awaits if you don't.
Chris Hunt is the national editorial director for Trout Media. He lives and works in Idaho Falls, Idaho.