There is a 3-pound bass and two 18-inch trout holding under this forked snag. Seeing them is one thing. Catching one is another.
By Mark Taylor
I got back to my home office from lunch today to find that my copy of TU's new book, "Trout Tips," had arrived.
This had been a working lunch, and by that I mean I had hurried not quite 2 miles to the river that runs through town to make a few casts.
After a record warm February here in Western Virginia it's been a chilly, windy March. It's finally warming up a bit so I'm eager to get back out there.
I started paging through the book and almost immediately spotted this tip: "Seeing is Believing (Be a sight angler)".
I had to smile.
Just 20 minutes earlier I'd been gawking at one of those you-had-to-see-it-to-believe-it things.
I live in Roanoke, a city named for the modest-sized river that runs through the city.
This is a warmwater river, with natural populations of smallmouth bass, rock bass and redbreast sunfish. From fall through spring, several sections in the valley are stocked with trout, managed either and put-and-take or delayed harvest fisheries.
I'd rather fish for wild trout, but I've got nothing against fishing for stockers when that's what time allows.
Today that wasn't even the plan. I headed for a spot at least a mile from the nearest stocked water, hoping to maybe find a bass or two that would be willing to hit a streamer in water finally warming after the lean winter.
And I found a bass, too. A really nice one.
The smallmouth was maybe 3 pounds, and I spotted it from the bank above. The fish was holding underneath a forked snag. Then I spotted two other nice fish under the same snag. But they weren't bass. They were rainbow trout, and both were pushing 17 or 18 inches.
I've caught bass in trout water and trout in bass water. But spotting trout and bass on the same piece of cover was a first.
Seeing might have been believing, but it wasn't catching.
As I examined the situation I couldn't figure out how to present a fly to the fish. There really wasn't a way to target them from the adjacent bank. Even if I could have gotten down there without spooking the fish, which was unlikely, it would have required dropping a fly through the snag and, if one of the fish hit, horsing it out of the wood asap. Not much hope with a 5-weight fly rod.
Coming at the fish from the middle of the river wasn't an option because the water was too deep for wading.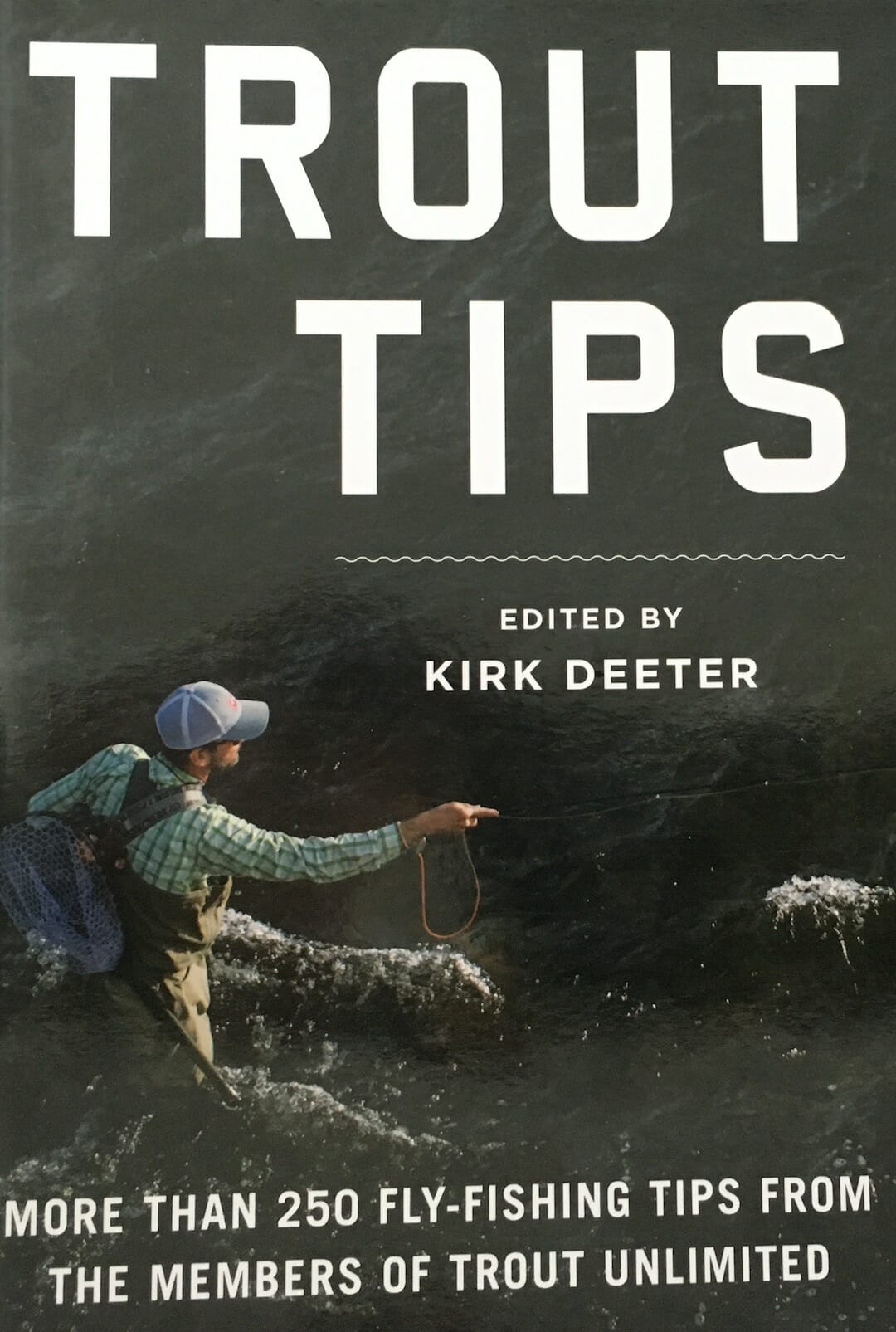 alt="" title="" />
Finally I settled on what I thought was the only option. I would go upstream, wade out as far as I could — which was necessary to get around a big submerged root ball on the bank — and then feed a streamer back to the fish.
There was little chance this was going to work, but just looking at the fish certainly wasn't going to catch them.
So I walked upstream, stepped into the water, cast out and hoped the streamer would sink to the proper depth but the time it swung down to the fish.
When it got there I started stripping and WHAM! The hook buried into the snag.
After I broke the fly off I walked back on the bank to see if the fish were still there. The bass was gone but the two trout were still there. So, it could have been worse.
My break was over so there was no time to try another approach. That was OK. I need some time to think about this.
In fact, I probably need to dig back into "Trout Tips." I bet the answer is in there somewhere.
Mark Taylor is TU's eastern communications director and a big fan of sight-fishing for bass and trout.