One of our first rainbows in Alaska. I now find it hilarious we took a picture of this teeny little buddy.
By Jenny Weis
"I forgot people even target fish that small," a veteran Alaskan guide quipped while paging through an intro level fly fishing instruction book with a photo of a colorful but small, Midwest brookie in the hands of a satisfied angler.
A new Alaskan at the time, her humor solidified what I'd begun to learn over those first few weeks on the river in my new state: Alaskan resident anglers are definitely spoiled, and maybe even somewhat snobby about our fishing pursuits. I'd feel worse about saying that, except that most of us will admit it.
I consider myself a beginner angler, and yet, the snobbery has begun to set in even for me after only five years in the state.
Less than a decade ago, my husband began teaching me about the sport in earnest for the first time. We'd go out in the Northwoods or Driftless regions of Wisconsin, and he'd patiently give me fly fishing lessons. As with any new angler, in the beginning, I relied on his advice for pretty much everything. And by "advice," I mean he did everything for me short of setting the hook, though I never really did that either. My cast sucked, the fish were spooked, I had the wrong fly on… you name the mistake, I probably did it.
My angling skills admittedly didn't advance rapidly in Wisconsin. I gave up too easy and honestly wasn't motivated to try – I'd never caught a fish!
Enter, Alaska.
We moved North because the mountains are bigger, views grander, and of course, the fish are bigger. (That was probably almost his sole agenda in moving here, I now realize.) As I began fishing here, I quickly realized that, for the most part, you don't need to be a good angler to find success in Alaska – you just have to try. Though of course, compadres on the river will more than likely be taking things way more seriously.
I know people from world-famous fishing states, like Montana, who guide here in the summer, and now never want to fish at home anymore since there's no comparison.
I recently saw a photo of a friend holding up a two-foot Chum salmon caught on the fly, and thought, "why bother taking a photo?" (Chum are the least desirable of Alaska's five types of salmon.)
Alaskans are known to shake off "small" fish – anything under oh, around 16 inches or so!
There are fish snobs all around. Though it has that reputation, the one I wish Alaska had is that it's the perfect place for a beginning angler.
I haven't fished enough yet to have my snobbery on par with the more seasoned anglers in this state. I'm just happy that when I cast a fly out, there's more than likely at least a fight to be had. Fishing the stunning rivers here gave me the motivation for the waiting, the mud, the rain, and the always cold fingers. It showed me how fun it is when the lessons and patience pay off.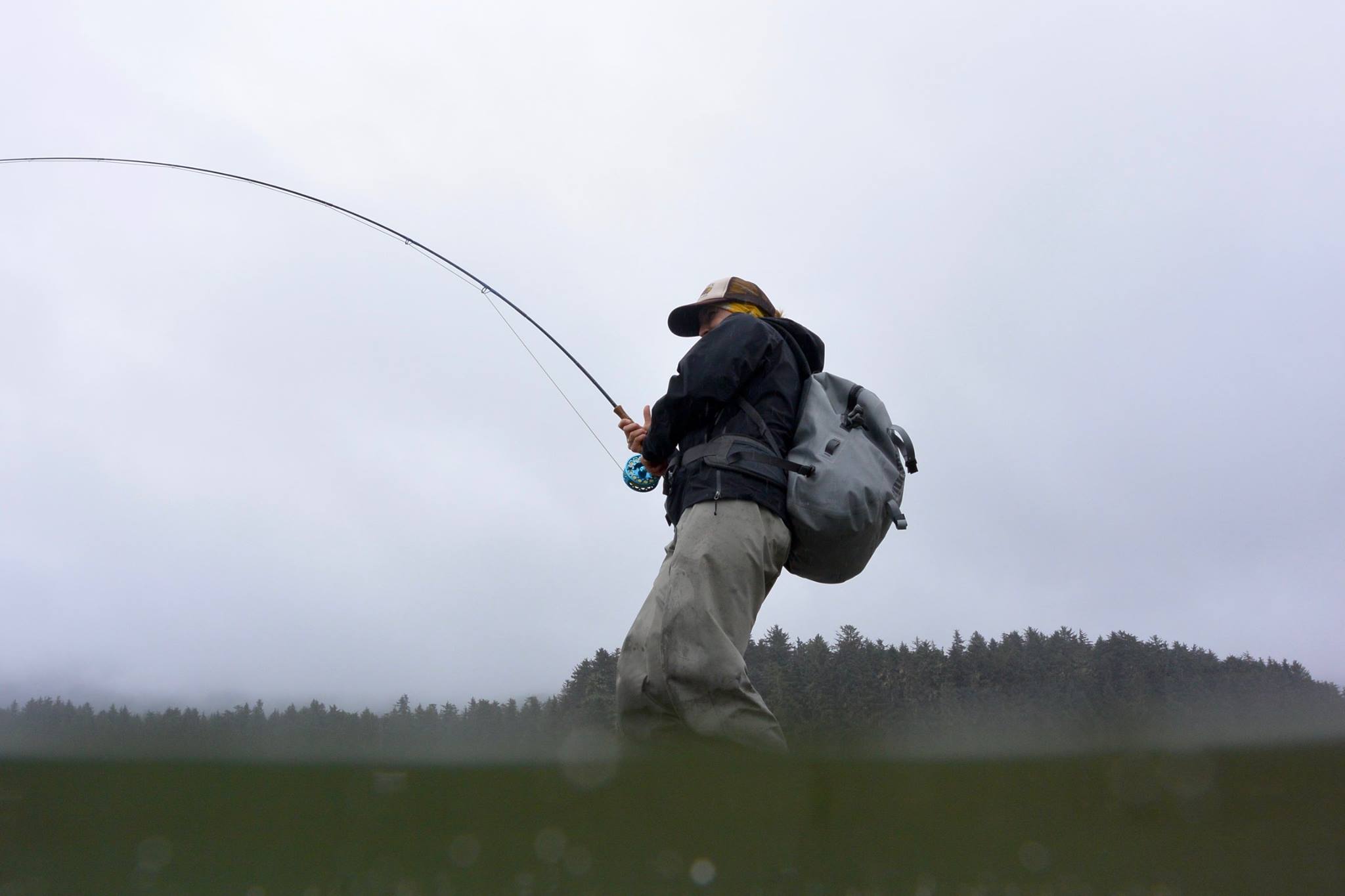 I wish every beginning angler could come to Alaska to feel the excitement of a fish on the line – even if it's just a small Arctic Grayling or one of the plentiful Dolly Varden.
And to visiting beginners out there: I hope an Alaskan trip inspires many fishing adventures ahead, and that you join me in shaking your head with a smile at the snobs all around.
Jenny Weis is the Alaska communications director. She lives in Anchorage.