By Eric Booton
There is a general rule of thumb that many of us live by: the bigger the challenge to access the fishing hole, the better the fishing is likely to be.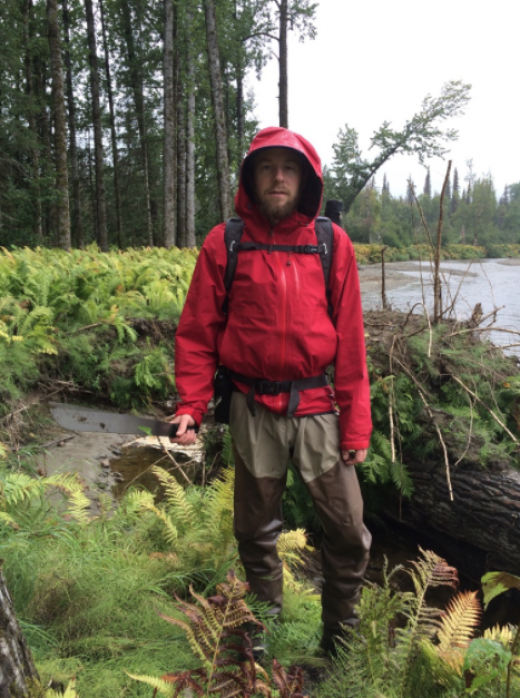 With that in mind, a 30-minute flight on an Alaskan "bush" plane, plus a 45 minute drive in a beater truck on "backroads," plus an hour bushwhack complete with machetes equals some fine fishing.
A couple of years ago I jumped at the opportunity to spend the weekend on the west side of Cook Inlet, a remote slice of Alaskan paradise only accessible by boat or plane featuring a few cabins, fish camps, dirt roads and little else. We made this journey with coho salmon in mind, and hoped to confirm the alluring stories of plentiful native rainbow trout that one of our accompanying anglers had found decades before.
Upon arrival at our destination, relieved to have not encountered any bears in the brush also searching for salmon, it quickly became clear that the coho weren't there. However, the easily spotted chinook salmon sporting their spawning fire engine red colors had me quickly digging through my bag for some trout flies to chase the fish that were following the kings.
Streamers being my go to, I fished the infamous Dolly Llama first, savoring the ravenous strikes of hungry meat eaters in every hole and log jam before switching up the pace to drift some egg patterns, an irresistible pattern during the salmon spawn. And that's when it happened. A trout, not big by any means, sped to the water's surface and mouthed my entire pink strike indicator just like a pacifier (yes, pink is my preferred strike indicator color). I couldn't believe my eyes and second-guessed the occurrence… until it happened a second time. Two drifts and two trout playing Hungry Hungry Hippo with my bright pink and incredibly unnatural Thingamabobber!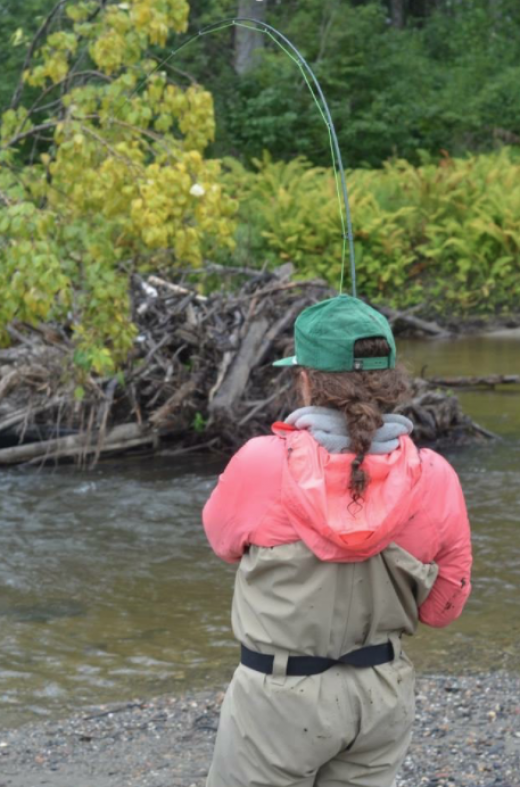 I knew what these fish were hungry for, and fortunately for them, mouse was on the menu. My savage yell silenced the babble of the stream and echoed throughout the small canyon walls as I witnessed my neon pink mouse pattern gulped only moments after landing on the water. I wanted my fellow anglers to know the personal glory of what had just occurred. Over previous summers, I'd put a modest amount of time in casting a mouse pattern to no avail and then it happened on a tiny stream in the middle of a giant state, on the first cast with a pink mouse.
I fished my pink mouse pattern the rest of the day, enjoying the acrobatic top water action and marveling at the eagerness of remote, unpressured rainbow trout.
Eric Booton is the sportsmen's outreach coordinator for TU's Alaska Program. He lives and works in Anchorage.