By Sam Davidson
I came across a video recently, on sockeye salmon migrating to the spawn in the Lake Iliamna area in Alaska. The productivity of this region for salmon is nothing short of amazing—and makes the proposed Pebble Mine, looming like the guillotine over the entire Bristol Bay ecosystem, that much more troubling.
Watching this marvelous little film, I was reminded that salmon are iconic, similar to the vast herds of grazing animals on the plains of East Africa and the sky-darkening peregrinations of waterfowl along the Pacific Flyway, symbols of bounty in places where nature has not yet succumbed to the heavy human hand.
The film also cast into stark relief the determination today by the Pacific Fisheries Management Council that the California coast north of Half Moon Bay (just south of San Francisco) should be closed to commercial salmon fishing, for all but one or two months, in 2017. The primary reason was the lowest-ever estimate of adult fall run Chinook salmon from the Klamath River.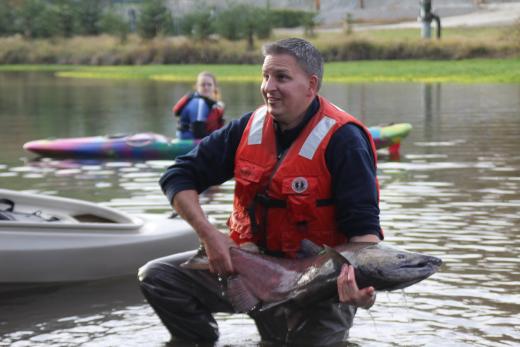 The Klamath River has been the third most productive watershed for salmon on the West Coast, behind only the Columbia and Sacramento River systems. But five years of exceptional drought in California, coupled with a pervasive legacy of habitat loss and a lack of cold, clean water has reduced salmon runs in the state's major rivers to a fraction of their historic averages.
Even so, the salmon fishing industry is still worth $1.4 billion annually in California.
Trout Unlimited and commercial and tribal fishing groups called for a stronger commitment to river restoration and better water management to prevent future fishing closures and the continued destruction of communities dependent on tribal, commercial, and recreational fishing. Read TU's press release here, and the reaction of commercial and tribal fishing interests to today's decision here.
Brian Johnson, director of Trout Unlimited's California and Klamath programs, said "These catastrophic salmon returns were triggered by the recent drought, but they are caused by decades of bad decisions by the state and federal government. If the drought taught us anything, it's that we need to restore river habitat faster and better, and to dramatically improve our management of water."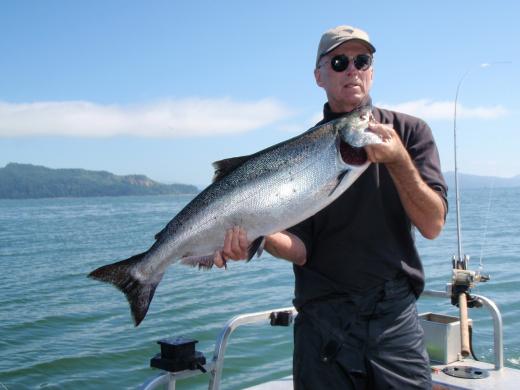 Strong populations of salmon and related fishes such as steelhead are resilient and able to withstand extended periods of dry weather, which happen regularly in California's historical record. However, when drought is combined with poor water management, continued loss of freshwater habitat and warming ocean conditions, you get what we have today: once-profligate runs of California salmon are now at serious risk of winking out altogether, and communities whose economies are reliant on fishing are wasting away.
"When times are good, California has some of the best recreational fishing opportunities for steelhead and salmon in the world," said Johnson. "There is every reason to believe that the Klamath River can regain its former glory as a fishery, if we dedicate ourselves to collaborative, practical water solutions."
Although the outlook for 2017 is grim, the Klamath Hydroelectric Settlement Agreement and continued negotiations among stakeholders in the Klamath Basin on related water sharing agreements offer hope for the future of Klamath salmon. Under the KHSA, four old hydropower dams owned by the utility PacifiCorp are scheduled to be removed in 2020, restoring access for salmon and steelhead to more than 400 miles of high-quality upstream habitat.
PacifiCorp determined that decommissioning the J.C. Boyle, Copco I and II, and Iron Gate dams, rather than continuing to operate them, was the best decision for its ratepayers. The project requires no federal funding and is fully paid for between commitments from PacifiCorp and the state of California.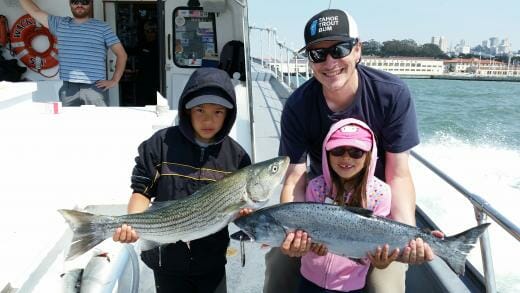 In addition, in 2010 irrigation districts and ranchers, tribes, federal and state resource agencies and conservation groups (including TU) reached an ambitious water sharing agreement that would have resolved decades of struggle over water supplies in the Klamath Basin. Congress failed to approve that settlement and it expired at the end of 2015. However, most of the parties who signed that agreement remain committed to a locally-derived, cooperative solution to the Klamath River's water sharing challenges.
Johnson said that the mutual respect and goodwill among the settlement partners that was built over many years of negotiations remains strong. "Fishermen, ranchers, tribes — we are all in this together," he said. "We remain committed to protecting the communities and wildlife that depend on a healthy Klamath River, and to a shared future for the Klamath Basin that strengthens fisheries, agriculture, and tribal economies."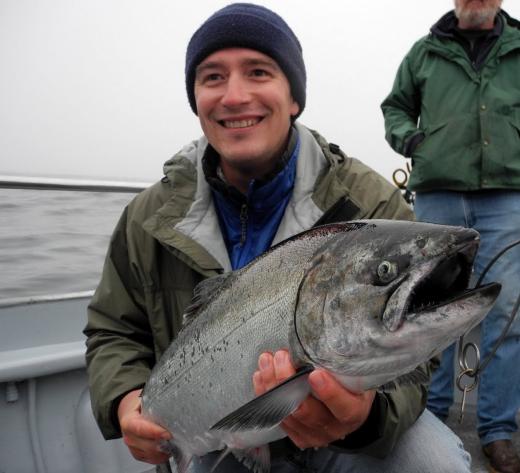 Trout Unlimited is also investing heavily in the Upper Klamath Basin to improve water quality, streamflows, and habitat. This work involves partnerships with ranchers and private landowners and aims to improve water security for people while enhancing streamflows and habitat conditions. These investments benefit the basin's existing world-class redband trout fishery and are helping to prepare the upper watershed for the return of salmon and steelhead once the dams are removed.
Although the 2017 salmon fishing closure is driven primarily by terrible Klamath River fish returns, salmon and steelhead returns to Central Valley streams are also low this year due to chronic mismanagement of flows in the Sacramento and San Joaquin river systems by state and federal water managers. Upcoming decisions by the state to establish "flow objectives" and negotiate water sharing agreements could better balance water demands and help thousands of fishing-dependent communities and businesses. Trout Unlimited is leading the charge among angling organizations to ensure that salmon and steelhead have enough clean, cold water at the times they need it most in once-excellent fisheries such as the Tuolumne, Merced, and Stanislaus rivers.
The Klamath is like the waters of Bristol Bay, in that its salmon runs have sustained peoples and cultures for generations almost beyond reckoning. Also like Bristol Bay, the Klamath has, until recently, sustained a thriving commercial fishery and far-flung fishing-based communities. But in our lifetime we are seeing, perhaps, the last generation of salmon fishermen in California—and it's not due primarily to climate cycles.
We do not have to accept this outcome. There is enough water in rivers such as the Klamath to keep our salmon and steelhead runs viable, even in dry times. All that's needed is the unstoppable drive of the fish the Yurok call ney-puy.
Sam Davidson is TU's California communications director. He lives and works on the banks of the Carmel River.