The Steelhead Whisperer stalks a lonely Central California beach.
By Sam Davidson

<![CDATA[ 3">For a time, I rest in the grace of the world, and am free. — The Peace of Wild Things, Wendell Berry © 1968, Harcourt Brace & World
Lately the mosquito of worry has been whining around me, lancing me in exposed places.
Worry about what the world will be like in four years. And especially worry about what will become of those places that have been my lodestar, refuge and treasure trove over the years—mountain streams with their small, impossibly beautiful wild trout, shimmering Western landscapes, secret beaches, vaulted cathedrals of Sequoiadendron giganteum.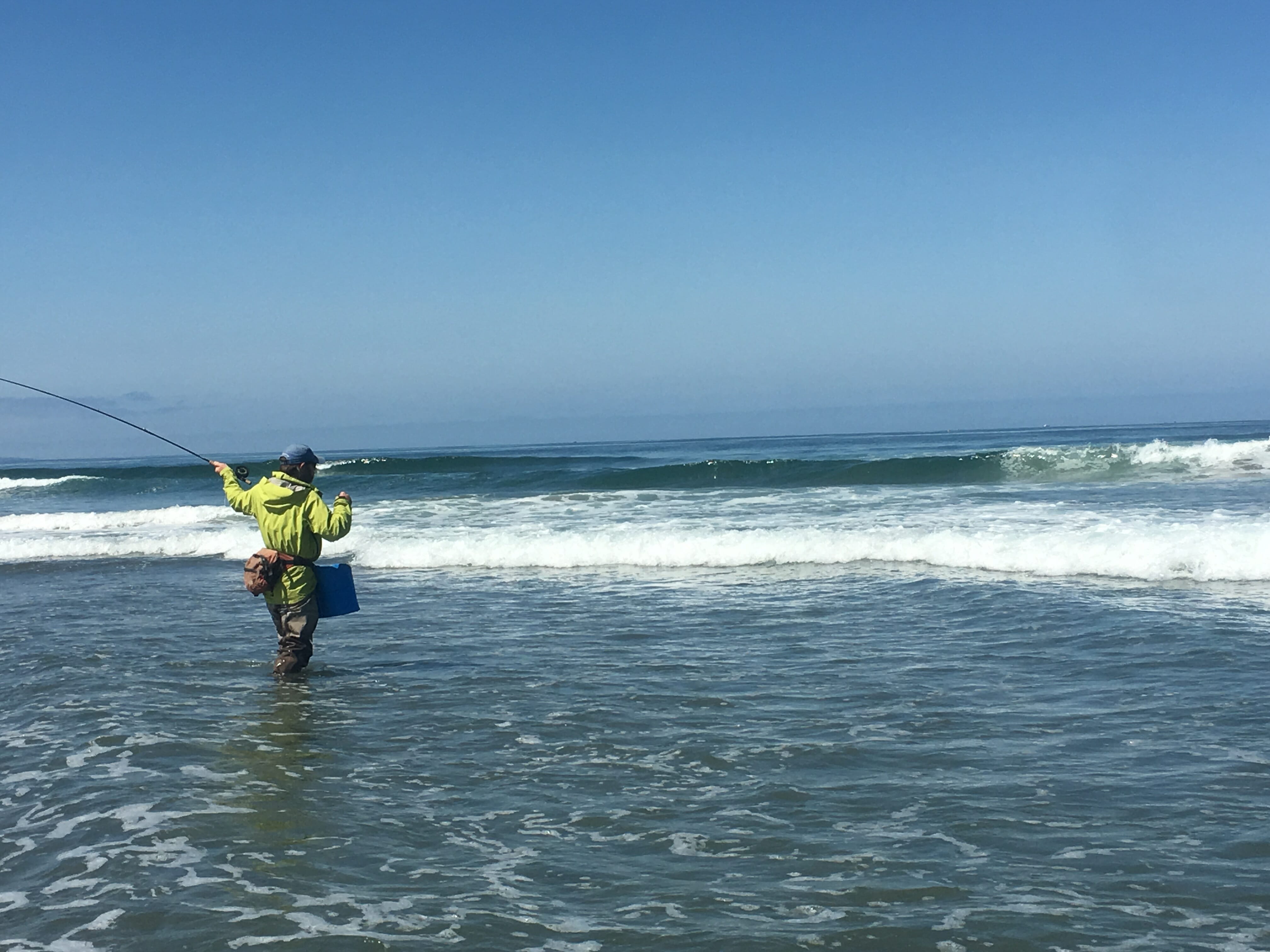 A trigger for this worry was the current "review" of dozens of national monuments, mostly in the West. It seems clear the ultimate aim of this exercise is to downsize or eliminate some of these designations. Otherwise, why bother?
For anglers and hunters, the stakes are high. It's difficult and expensive to make habitat functional again—particularly for cold water fishes—once it's been compromised, so better conserving the intact habitat we have left is important. And thanks to the actions of sixteen presidents since 1906, a lot of prime habitat and sporting opportunity is now protected under national monument designations.
Here in California, notable trout and steelhead waters in national monuments include the headwaters of the South Fork Kings River, the lower reach of the Garcia River, Putah Creek, and the headwaters of the San Gabriel and Santa Ana rivers.
Public opinion surveys consistently show most people care about public lands and support protecting them for their historic, recreational, scientific and scenic values. Recent studies affirm that public lands with special designations become magnets for visitation and a reliable engine for local economies.
But these are inconvenient facts, "fake news" even, for an administration which seems bent on treating our natural heritage like a savings account with a term limit.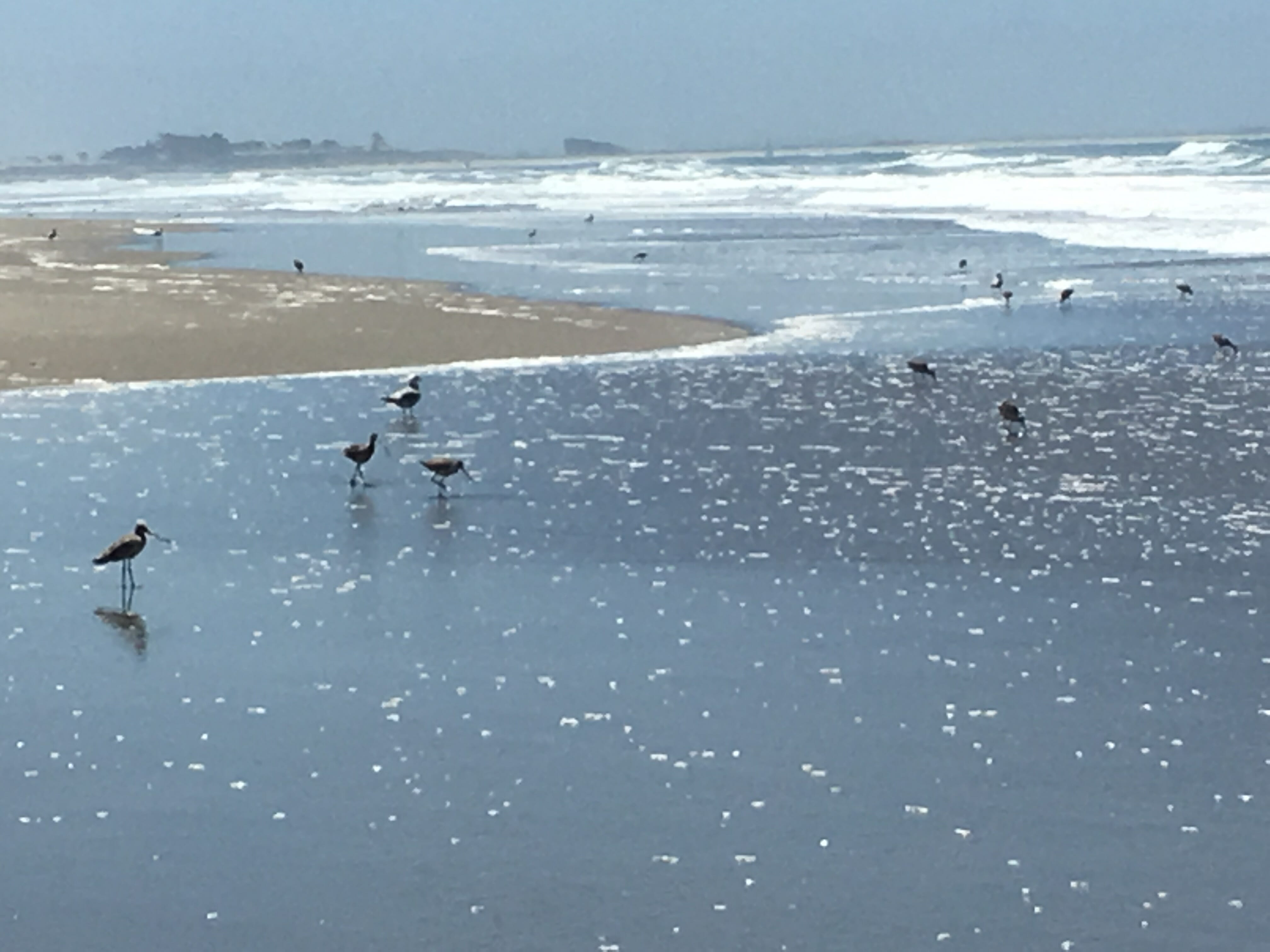 I am not sure what is says about my character that in times like these I am inclined to respond by saying "TTGF." TTGF, of course, is the acronym of that venerable proclamation in times of duress: "Time to go fishing."
I said TTGF recently and hove myself to one of my favorite haunts, Moss Landing State Beach, to chase striped bass and barred surf perch while savoring some lonely expanses of sand and the synchronized movements of bands of skittish shorebirds.
From where I live, it's at least a two-hour drive to decent trout water, whereas I can be hucking big Clausers on the beach in 30 minutes. The downside to fishing the beaches is that success depends on more variables—tides, wind, swell. Conversely, you never have to worry about burying your flies in the willows.
On this day, it was low tide, the sun was out and the network of striations just off the beach where stripers and perch will ambush sand crabs and baitfish was readily apparent. But two hours of casting with my switch rod into a number of luscious holes and rips produced nary a grab.
That's how it goes on the beach. Even the real maestros (and I am most certainly not one of them) get blanked some days. Surf fishes are cruisers. If you don't happen to run into them, you will have to be content with the salt spray in your face and the fine art of keeping your balance in the dynamic land-water interface.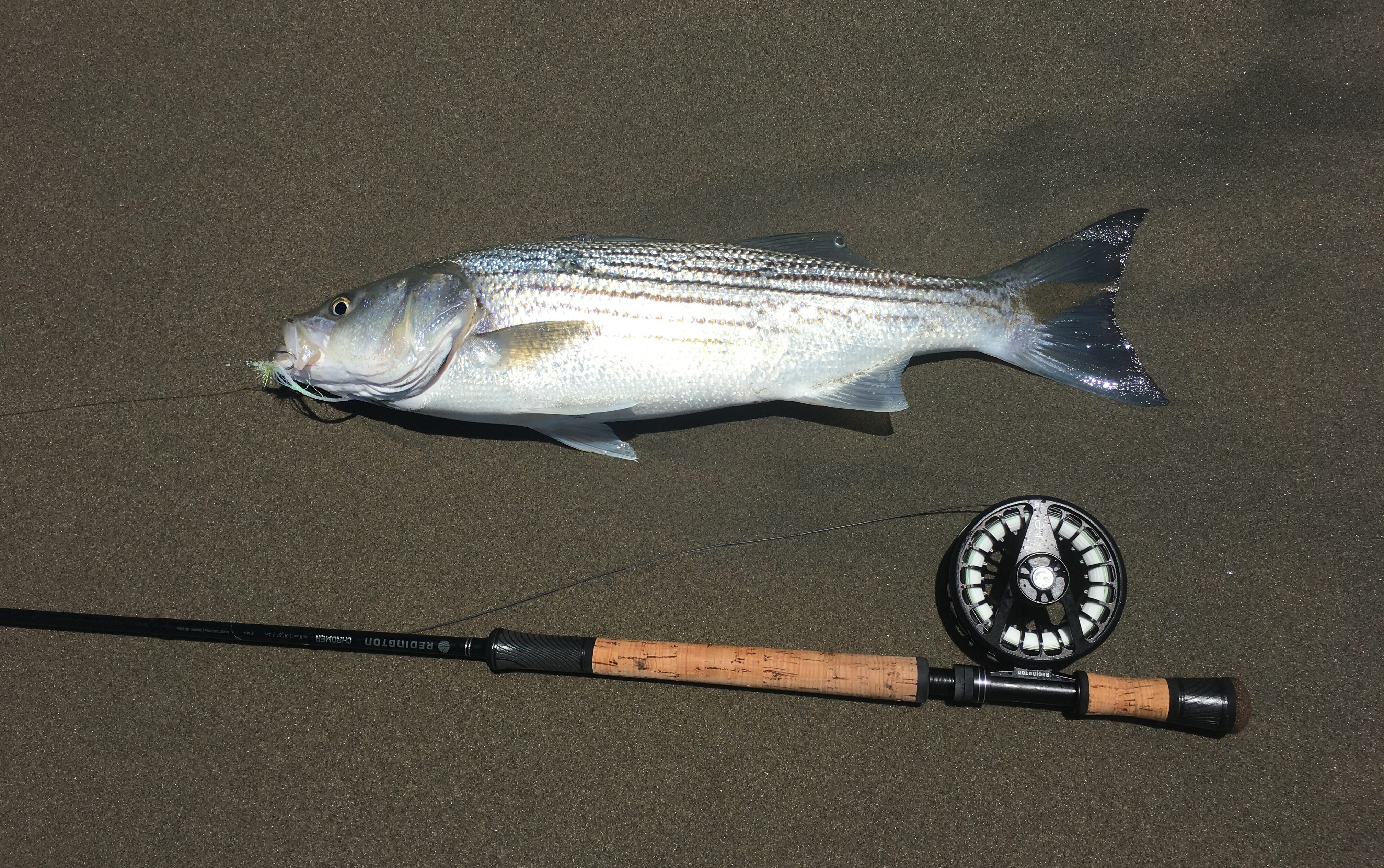 Then, as I made a few last, desultory casts into a tempting hole before calling it a day, there was a telltale tug. A hefty striper rolled, and over the next five minutes or so made several long runs before I coaxed him up the beach on a larger wave.
Where there's one, there are probably more, right? Maybe so, but sometimes it's better to leave on a high note. So I did.
Today it was an empty beach where I had rested in the "grace of the world"; the next time, perhaps, it would be high up in a national forest, plying a babbling creek with dry flies. Resolve had replaced worry. I trudged up the dunes, giving thanks for the visionary men and women of previous generations who ensured these sorts of place would remain public and undeveloped—and recommitted myself to following their footsteps.
Sam Davidson is California/Klamath Communications Director for Trout Unlimited. He lives and works on the Carmel River.