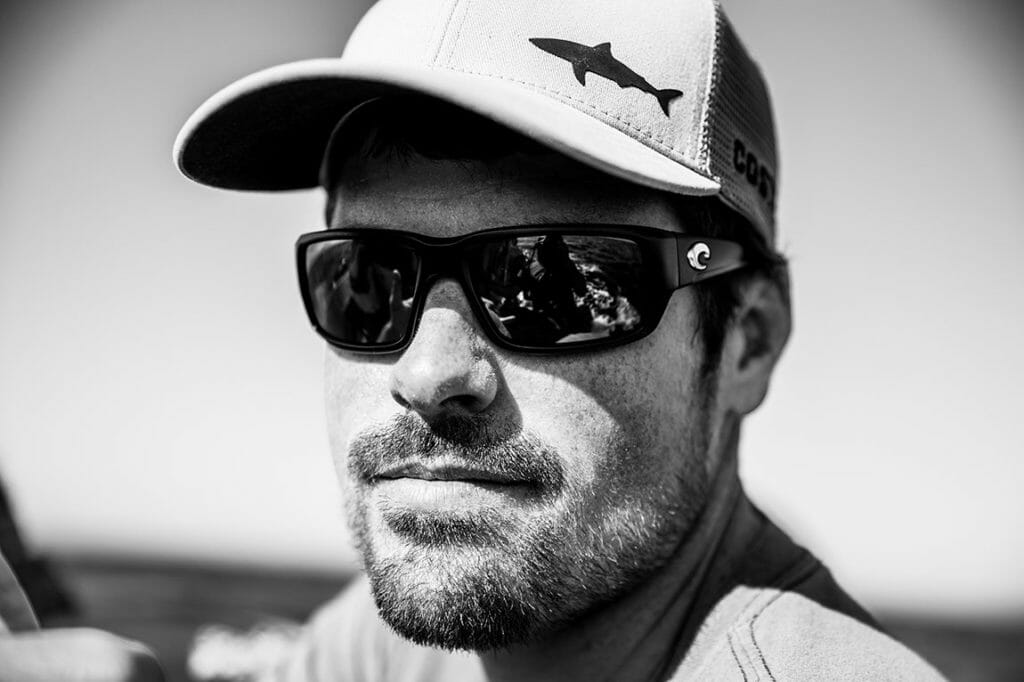 Todd Barker
Todd Barker is the International Marketing Manager at Costa Sunglasses. With the goal of inspiring brand loyalty at a young age, Todd heads up the majority of Costa's marketing initiatives reaching young people. Growing up in Florida afforded him the opportunity to enjoy the water year around, with fly fishing being his #1 passion. Upon graduation from the University of Central Florida, Todd immediately joined the Costa team heading up their collegiate marketing efforts. He was an integral part of developing and executing the 1st TU Costa 5 Rivers Rally, as well as the hiring of the 5 Rivers Coordinator. A relative newbie to trout fishing, he enjoys every chance he gets to leave the hot Florida salt and hit the trout streams.
Rick Chilton
Rick is a cyber risk consultant at Deloitte & Touche LLP. He is a graduate of Georgetown University's School of Foreign Service and previously worked as a program coordinator at the Council on Foreign Relations. Rick enjoys hunting, diving, and fishing among other outdoor activities.
John Church
John is a Managing Director at Wells Fargo Securities where he leads the Industrials Investment Banking Group and provides M&A and capital structure advice to companies across many industrial sectors. He earned his BA in Economics from Washington & Lee University, where he serves on the Williams School Advisory Board, and earned his MBA at Georgetown University's McDonough School of Business. John resides in New York City with his wife Kim and their three young sons Jack, Davis and Hayden (who are developing their own taste for saltwater and freshwater angling). He has been active in a number of youth-oriented organizations in New York City, typically involving education, lacrosse or fish.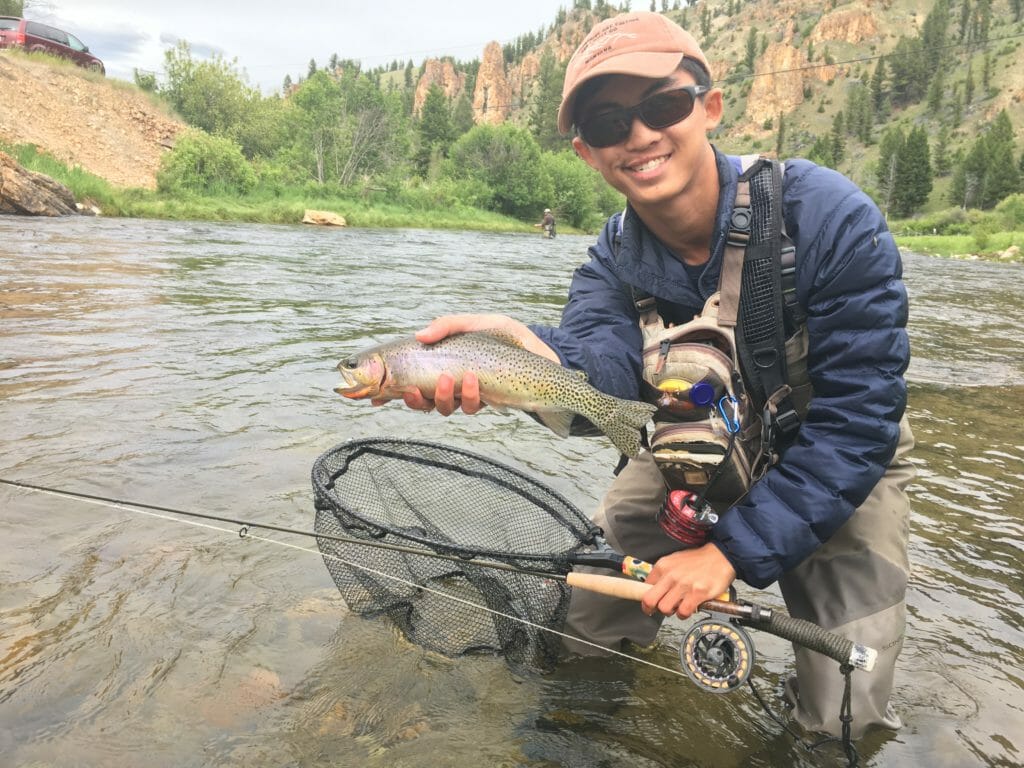 Andrew Dang
Biography forthcoming
Anne Hamilton
Anne Hamilton is a graduate of Boston University. She serves on the Philadelphia Museum of Art, Academy of Music, and the International Tennis Hall of Fame boards. Anne is very active in the communities of Newport and Philadelphia and started the Newport Antiques Show in 2006. Her hobbies include fishing, tennis riding, traveling and helping dogs. Mrs. Hamilton has received many honors for her tireless efforts, including the Agnes Irwin School Alumnae Award in 1999, Philadelphia Magazine's Volunteer of the Year Award in 2001, The Heart of Philadelphia Award in 2002, and Fundraising Volunteer of the Year in 2007 from the Association of Fundraising Professionals. She also received the Liberty Award on 2008 from the National Liberty Museum and the Great Friend to Kids Lifetime Achievement Award from the Please Touch Museum in 2009.
Lacy Kiernan Carroll
Lacy Kiernan is a San Francisco-based photographer focusing in lifestyle, portraiture and architecture. After studying film-based photography at the University of Virginia, she earned her Master of Professional Studies (MPS) in Digital Photography from School of Visual Arts. She is also active on The Iron Horse Committee supporting the ALS Association.
Peter Kiernan
Biography forthcoming
Will Kurtz
Will is a 6th generation Colorado native and an avid outdoorsman. He graduated from Brown University in 2008 with a BA in Business. After several years of guiding during college, Will was the head fly fishing guide at the A-BAR-A Guest Ranch in Encampment Wyoming. Will has been a Partner, the Chief Operating Officer, and the International Sales Manager of Fishpond Inc. for the past 7 years. Fishpond is a certified B Corporation based in Denver, Colorado.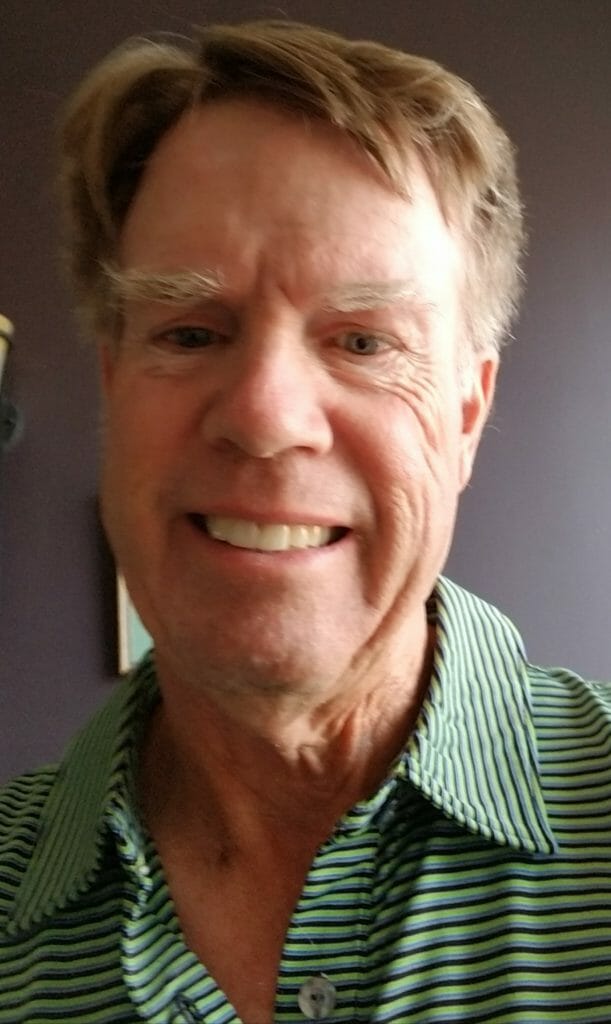 Jeff Marshall
Jeffrey Marshall is a writer and retired journalist and the author of four books, including the suspense thriller Undetected (2019) and the historical novel Little Miss Sure Shot (2014) about the life of Annie Oakley. Much of his 35-year career was spent in financial journalism, and he was editor-in-chief of two national business magazines. Marshall also freelanced widely to publications, including The New York Times and New Jersey Monthly, and continues to write for environmental and fishing publications. He has been a member of TU since 1987 and a member of the CCF board since 2015. A regular donor to more than a dozen environmental and conservation groups, he recently completed a six-year stint on the board of the Desert Foothills Land Trust in Carefree, AZ. Marshall has a bachelor's degree from Princeton and a master's in journalism from Northwestern. He lives in Scottsdale, AZ, with his wife Judy.
Theo May
Bio forthcoming
Charley Perkins
Charley Perkins grew up in Manchester, Vermont on the banks of the Battenkill River. An avid angler from the day his dad put a 4-foot fly rod in his hand as a toddler, one of his first jobs included working as an instructor for the Orvis fly-fishing school. He attended St. Paul's School and later Colorado College, spending the summers pursuing his passion for the outdoors as a fly fishing guide in Montana, working on the Blackfoot, Missouri and Smith Rivers. After graduating, Charley moved back east to Boston where he spent 5 years working for an advertising agency (Mullen) as a digital producer predominately focusing on integrated campaigns, websites and applications builds, and utilizing social networks. Currently he works for Orvis as a Digital Strategist.
Simon Perkins
Simon grew up in Manchester, Vermont and attended St. Paul's School in Concord, New Hampshire. Between high school and college, Simon lived in Oxford, England, taking classes at Oxford Tutorial College and playing semi-professional soccer for Oxford City Football Club. He attended Middlebury College in Vermont where he lettered in soccer and graduated with a joint major in American Literature and English with a focus in creative writing. During the summers, Simon guided for PRO Outfitters in Montana, and in 2006 he moved to Helena to guide fly fishing and bird hunting full-time. Additionally, Simon directed and co-founded the PRO Outfitters Fly-Fishing Camp–the first Orvis Endorsed fishing school designed for and offered exclusively to kids. Currently, having come full circle back to Manchester, VT, Simon is the chief Operations Officer for the Orvis Company. In addition to working as a member of the senior management team on strategy and day-to-day management of the business, Simon's main focus is overseeing and supporting the product, sourcing, planning, merchandising, marketing and creative teams. Most of his time outside the office is spent chasing his wife, daughter, son and four dogs on various adventures in the woods and on the water.
Kris Rockwell
After gaining his MA from Duquesne University in 1998, Kris went to work for US Airways as the Manager of the Media Production and Support Group (MPSG). At US Airways Kris oversaw the development of the computer-based training system for the Boeing 737-300/400 series aircraft and developed and implemented the data collection tool for the airlines Advanced Qualification Program (AQP). An entrepreneur in the learning and development industry for the past fourteen years, Kris was introduced to 3D printing in 2007. In 2012 while attending a conference Kris was inspired to formalize his concept to create a non-profit organization that used 3D printing to promote Science, Technology, Engineering, Arts and Math (STEAM) as well as entrepreneurship. This dream was realized in 2013 when The Additive Project was formed and delivered an open source, online 3D printing curriculum that was intended for programs in underserved communities. Along with his current position as a Trustee for the S. Kent Rockwell Foundation, Kris also serves on the board of For Good, PGH.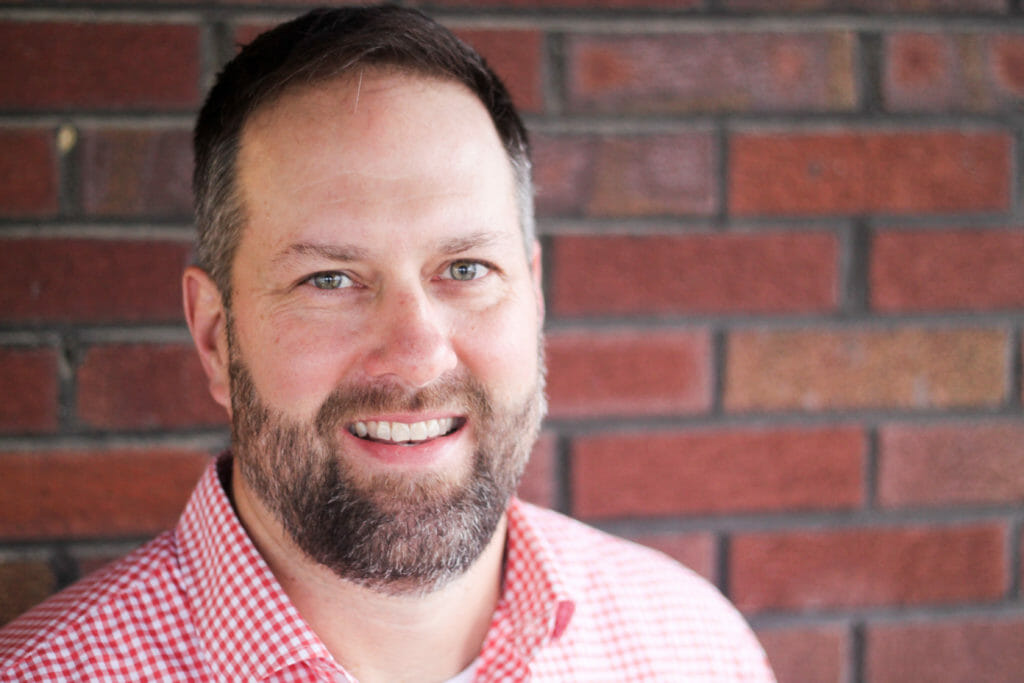 David Rogers
Dave is the owner and co-president of Time Timer LLC, in Cincinnati, OH. Prior to Time Timer (2009-present), Dave worked at Trout Unlimited (2003-2009), Accenture (2000-2003), and Spotted Bear Ranch (1994-2007). Dave received his MBA from The Ohio State University Fisher College of Business (1999) and attended Harvard College (1994), where he played varsity football and helped start a fly fishing club. Dave and his wife have two daughters, all of whom enjoy lazy floats and catching native cutthroat on small NW Montana streams.
Sandy Schenck
An economics major from the University of North Carolina at Chapel Hill, Sandy holds a MBA from the Darden School of Business at the University of Virginia. In 1987, Sandy left a very successful business practice to fulfill a lifelong dream of starting a summer camp on the headwaters of North Carolina's Green River with his wife, Missy. As Sandy says, "I am executive director of a summer camp called the Green River Preserve. It is perhaps the second-best job in the world. I am fortunate enough to teach aquatic theology (aka fly fishing) at camp, the best job in the world. I am a second-generation serious trout fly fisherman and it is my happy lot in this life to look after 3 miles of Green River headwaters." In 2018, Sandy was inducted into the Hall of Fame at the Fly Fishing Museum of the Southern Appalachians for his tireless work in getting kids outside and into conservation and fly fishing.
Leslie Weldon
Leslie's 30-year career with the Forest Service began in 1981 as a summer hire monitoring seedlings, fighting forest fires, and surveying spotted owls on the Mt. Baker-Snoqualmie National Forest in Washington. After receiving her Bachelor's degree in Biological Sciences from Virginia Tech, she was hired as a fisheries biologist for three districts on the Mt. Baker-Snoqualmie National Forest where she worked restoring habitat for salmon and steelhead. Between 1987 and 2011, Leslie held a variety of leadership roles within the Forest Service, including Executive Policy Assistant to the Forest Service Chief, Forest Supervisor of the Deschutes National Forest, and Regional Forester for the Northern Region. In November 2011, Leslie was named Deputy Chief for the National Forest System and currently oversees and directs natural resource programs for managing 193 million acres of National Forest and Grasslands. An Air Force kid, Leslie was born in Pullman, Wash, lived with her family overseas and in several states, but raised primarily in Oxon Hill, Maryland, outside of Washington, D.C. Her choice of natural resources as a career was greatly influenced by two high school summers with the Youth Conservation Corps working on the Blue Ridge Parkway in southwest Virginia. Leslie is married to Michael Weldon. They have adult twin sons – Joseph and Kevin.