Earth Day is turning 50 on April 22, and we should all be outside together picking up trash, planting trees, teaching kids about conservation and celebrating our shared commitment to a better future.
But we can't.
Millions of Americans are reeling from the challenges, pain and loss of COVID-19 and trapped in self-imposed isolation, state-mandated stay-at-home orders, or social distancing, as we should. It feels almost frivolous to be focused on anything other than keeping safe, protecting our families and caring for the well-being of our friends and neighbors.
At the same time, it is more important than ever for us to be connected as a community, to feel like we are part of something bigger than ourselves and to know that we can make a difference together.
This Earth Day will look very different from years past, but it does not have to be any less impactful for the planet. That's why TU has created a slew of #EarthDayAtHome activities available at www.tu.org/earthday to help each of us make this Earth Day the largest single day of community action yet.
Art, advocacy, pledges and more
Lets help the next generation of river stewards paint a brighter picture of the future, one that challenges us all to help turn into reality, in our first-ever Kids Earth Day Art Contest.
Lets plan a TU Family Field Trip that gives us a break from the 24/7 news cycle, bathes us in forests and the sounds of running water and connects our families in a tangible way to the healing power of nature.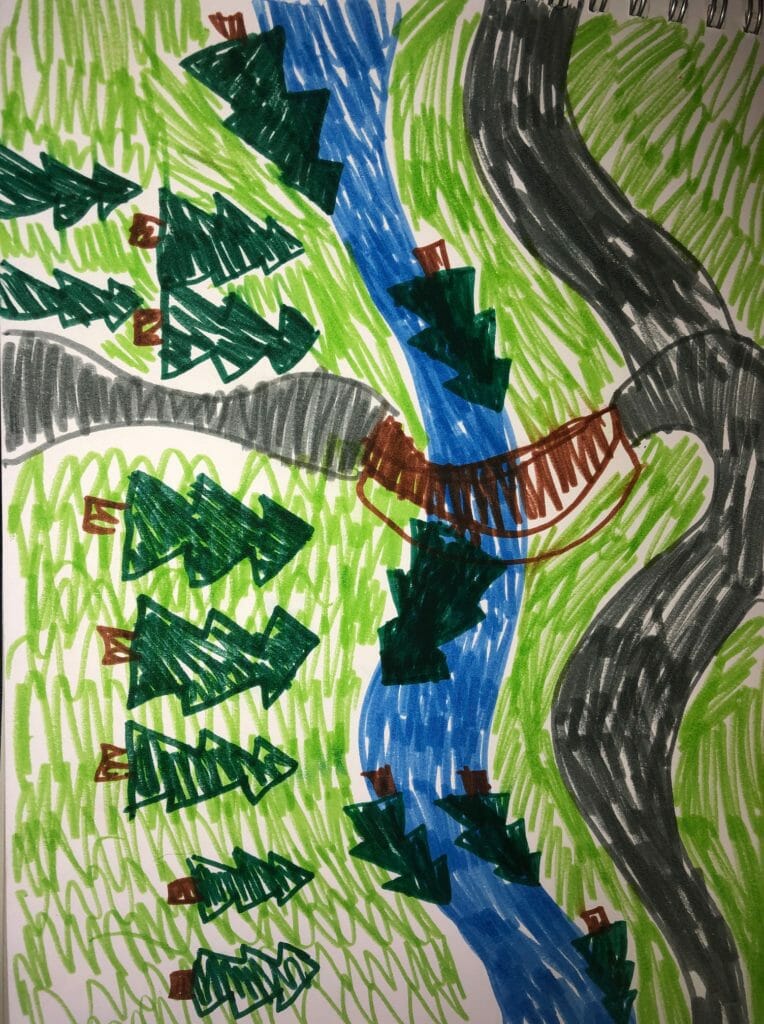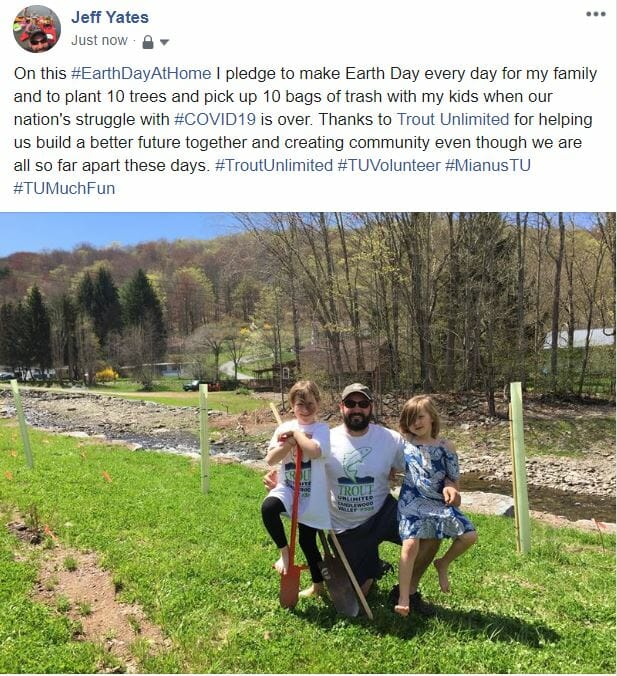 Lets all post photos or videos of the wild places we love, the past volunteer efforts we've supported, or the local river that needs some TLC and pledge to protect the planet once we've emerged from this most difficult period.
Lets raise our voices loudly and stand up for cold, clean water in the face of drastic attacks on some of the most precious places and most sacred environmental laws governing their protection.
Lets plant a tree, install a rain barrel, stop using pesticides and fertilizer on our lawns, and take any one of hundreds of small actions that make a monumental difference when combined across the country.
This will hopefully be the only #EarthDayAtHome we'll ever experience.
Lets make it count.
Jeff Yates is TU's director of volunteer operations. He lives and works in Connecticut.