I have a complicated relationship with ramen. American ramen. The 10-cents-on-sale, crinkly package that comes in yellow, red or pink.
I've eaten it out of necessity when there wasn't enough money to cover the rent and there were six of us living in a two-bedroom apartment next to a condemned (yet still surprisingly busy) fraternity house.
I've eaten it out of exhaustion on the trail, wanting only something easy and warm and salty as I stripped hiking boots off tired feet.
I've used it as a defense against a pissed-off toddler, wailing and shrieking in hunger. You will never be so excited to see the desiccated corn and peas floating to the top of a styrofoam cup as when a cranky kid hits that octave just before the sound dissipates into a pitch only dogs can hear.
But I have never eaten it because it was a food I wanted. Desired. While I realize there is great ramen out there (and I mean really great), in an environment of stability, when not taxed by finances, labor or necessity, it doesn't rise to my consciousness.
Perhaps there is something poetic in the fact that it took a pandemic for me to re-write my relationship with ramen, or at least a re-consider the definition of that warm, salty mix of noodle and vegetable.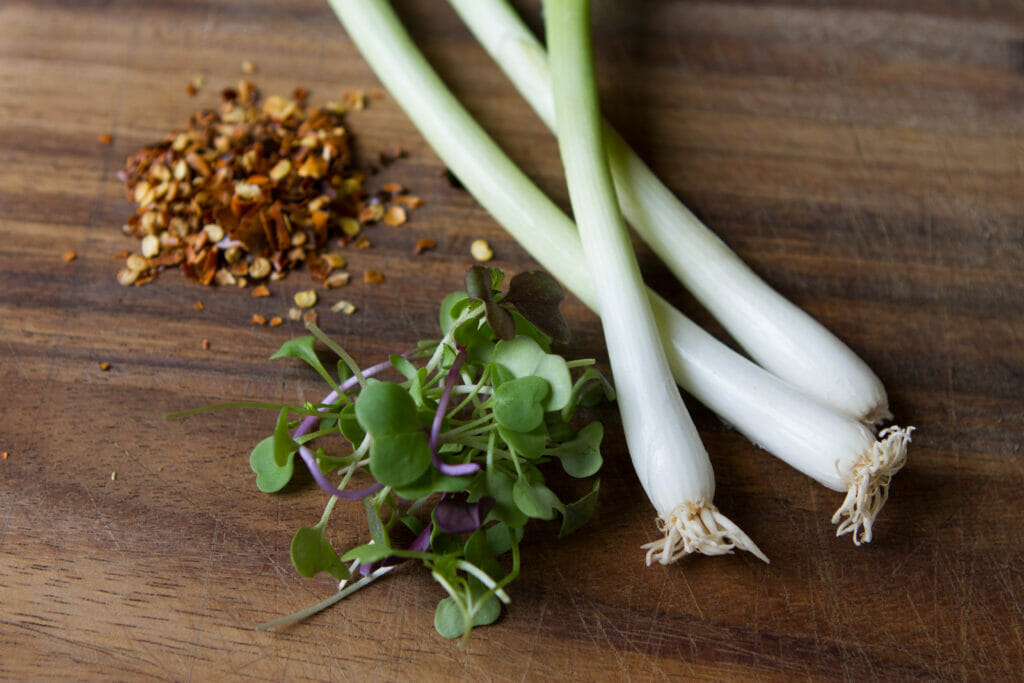 As any angler who has spent their fair share of time exploring can attest, there are times you arrive at, or take off of a river, in the middle of nowhere, far outside the reasonable business hours of any establishment that might feed a weary traveler. At the same time, after miles on the river or road, there aren't many souls hearty enough to want to make dinner.
That is, unless it comes pre-packed in a mason jar and all you have to do is pull out the JetBoil. That's a midnight meal I can get on board with.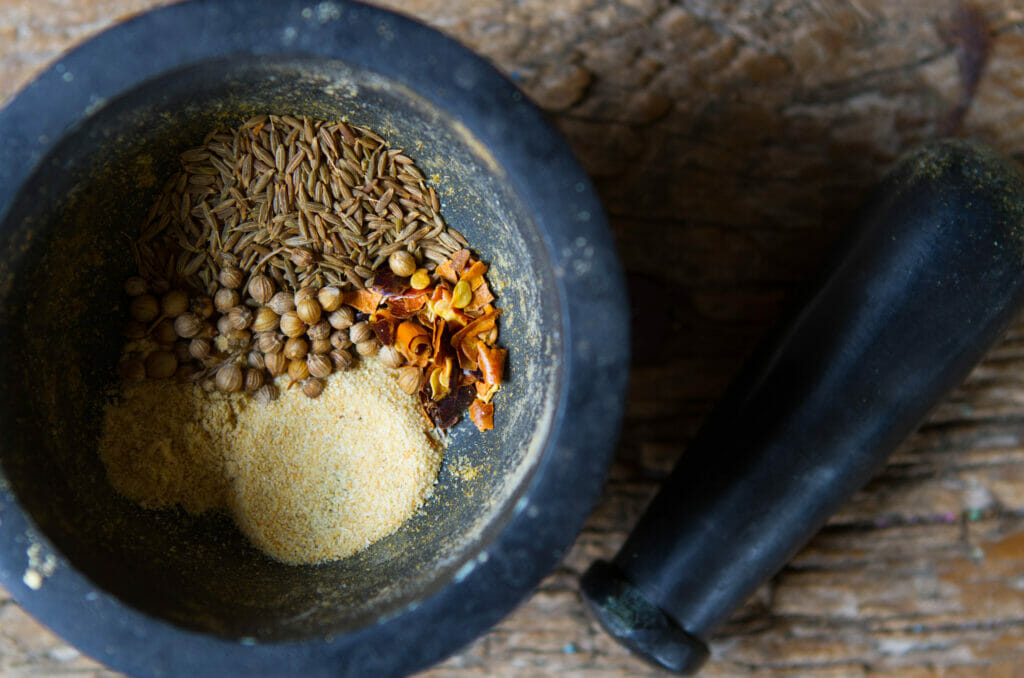 ---
What you'll need and how to make it
Let's start by saying that ramen — or what we are calling ramen for these purposes — can come in as many shapes and sizes and colors as humans. Pre-cook the noodles and throw it in the fridge, pull out the dehydrator for an ultralight approach or bring along the pieces and assemble in camp: When you're looking for the belly warming comfort of hot broth and noodles, no one is here to judge your choices.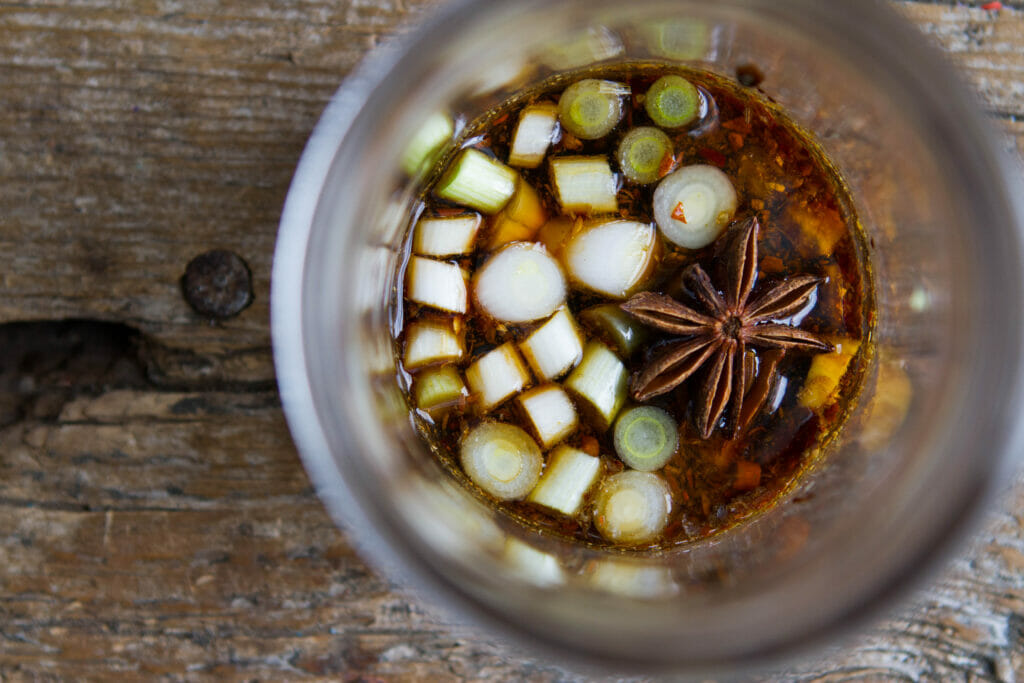 Like curry? Check out this recipe from REI. Worried about backpack weight? Try this one from Backpacker. Or, if you're like me and just want to reduce the stress of putting food in mouths after a long day on the river, give this a try (keeping in mind to adjust the spices to your taste):
Package of fast-cooking noodles (such as thin rice noodles or stir fry rice noodles)
Ginger
Green onions
Microgreens mix, spinach or kale
Mushrooms – fresh or dried
3-4 tsp. Soy sauce
2 tsp. toasted sesame oil
1/2 to 1 tsp tamarind puree
1-2 tsp. Rice vinegar
1/2 tsp coriander seed
1 tsp cumin seed
1 tsp garlic powder
1 tsp chili flake
In a mortar and pestle or a spice grinder, add the coriander, cumin, garlic powder and chili flakes and crush to a fine powder. Add 1 to 3 tsp. to the bottom of each mason jar, depending on how spicy you prefer the broth.
Add ginger, green onions, soy sauce, sesame oil, tamarind and rice vinegar.
Layer noodles on top of spice layer.
Add fresh ingredients such as greens and mushrooms to top of jar and cap with a lid. Most vegetables can be kept at room temperature for a day or two, but best to throw these in a cooler if you have space handy.
To prepare, add boiling water, re-cap the jar, let it sit for 3-5 minutes, shake and then open to eat.
*For a more kid-friendly version, swap out chili, tamarind, ginger and the vinegar and plop in a vegetable or chicken bouillon cube. You will likely not need the soy either depending on the type of bouillon you choose.