The drought and hot temperatures have us all hiking a little longer and a little higher to get to the fishing. If you're one of those people who gets the hangries (I'll just go ahead and raise my hand here), then finding a good energy bar for your backpack or fishing pack is a must.
I have vivid childhood memories of sitting in the bucket seat of my father's navy blue Chevy S10 pickup, bereft at being handed yet another Quaker chocolate chip chewy granola bar for a snack. Even at the age of 9, it was a hard call whether to eat the sticky mess or just pass out from hunger.
Luckily, the options have grown since then.
We reached out to three companies to help us wade through the energy bar madness and with the help of a couple of coworkers, Kara Armano and Brennan Sang, here's what we found:
Kara: During a long day of fishing, food isn't usually top of mind, but having a snack or two fuels me to keep hiking around the next bend. The Kate's Real Food bar is just the right size to fit in my small waistpack and it provided just enough sustenance to keep fishing through lunch. A perfect mix of flavors and consistency, this bar was the ticket to me catching more fish throughout a day in the Colorado high country. Plus, who doesn't love the peanut butter and dark chocolate combo?
Shauna: Umm, mint and chocolate? Mango and coconut? Dark chocolate, cherry and almond? Yes please. I was leery on some of these combinations at first, but holy moly, I'll be keeping a stash of these hidden from the small people who always steal my snacks (as you might suspect, the shorties are fans too). The other thing I really like about these is the commitment to organic ingredients. I feel like I say it all the time, but if you want to do something good for trout and good for your body (not to mention the planet) opt for organic.
Brennan: This dark chocolate cherry and almond bar was the first bar I've had from Kate's Real Food, and it absolutely hit the spot. The taste was great and I really enjoyed the extra crunch the brown rice crisps added. Most of the time I don't mind the typical dense texture of a lot of bars, as I'm mostly just shoving them in face to get on to the next pool. When I know I'll have time to stop and enjoy my snack, these are the bars I'll be grabbing.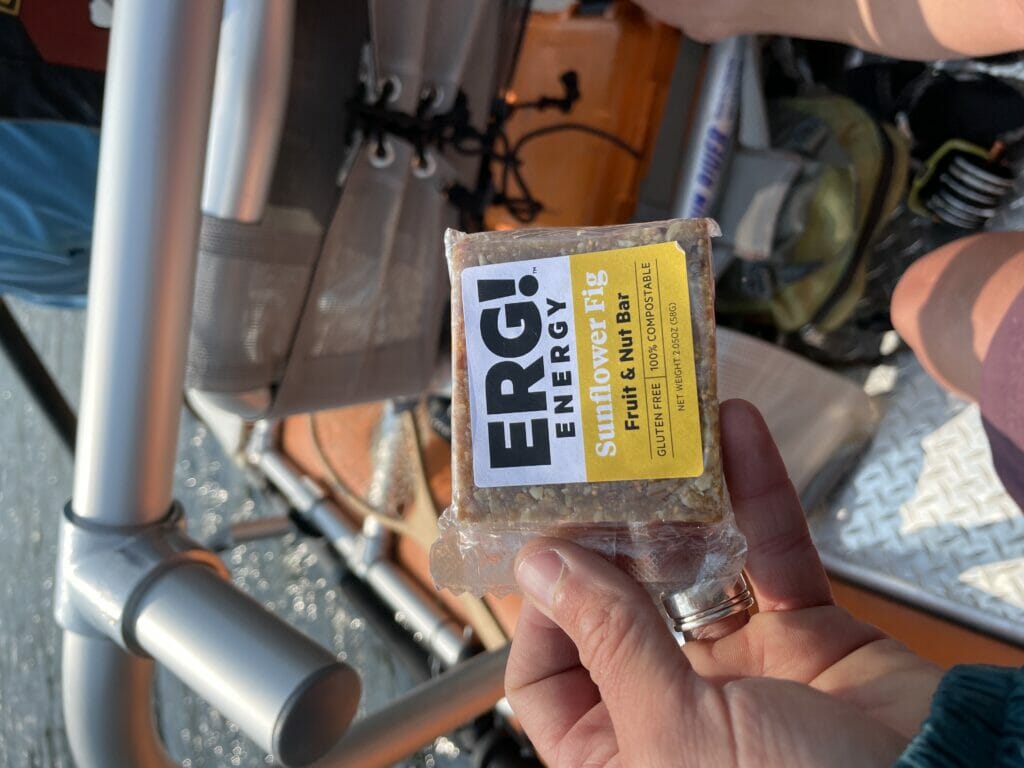 Kara: ERG! Energy Sunflower Fig bar made the trip with me to the upper Rio Grande River recently, and this delectable treat brought me back to life after an extended hike to find rising fish. This yummy combo was just the ticket with the right amount of crunch. I'll definitely be putting more of these in my pack for my next fishing adventures. 
Shauna: To me, these feel as close to a homemade bar as you can come. With ingredients like apples, sunflower seeds, figs — things you can see in the final product — it just makes you feel like you're eating something made with love and intention. Not to mention, the general taming of the hunger dragon is pretty amazing.
Brennan: I absolutely love these bars. They're small, fit easily in a pack or pocket and just taste fantastic — I've yet to find a flavor I don't like. Their Choco Cherry bars have kept me exploring beyond the next bend on several occasions, and I never pass a box of coconut lime without grabbing a few. With enough protein to keep me moving, I tend to pack a few on almost every trip.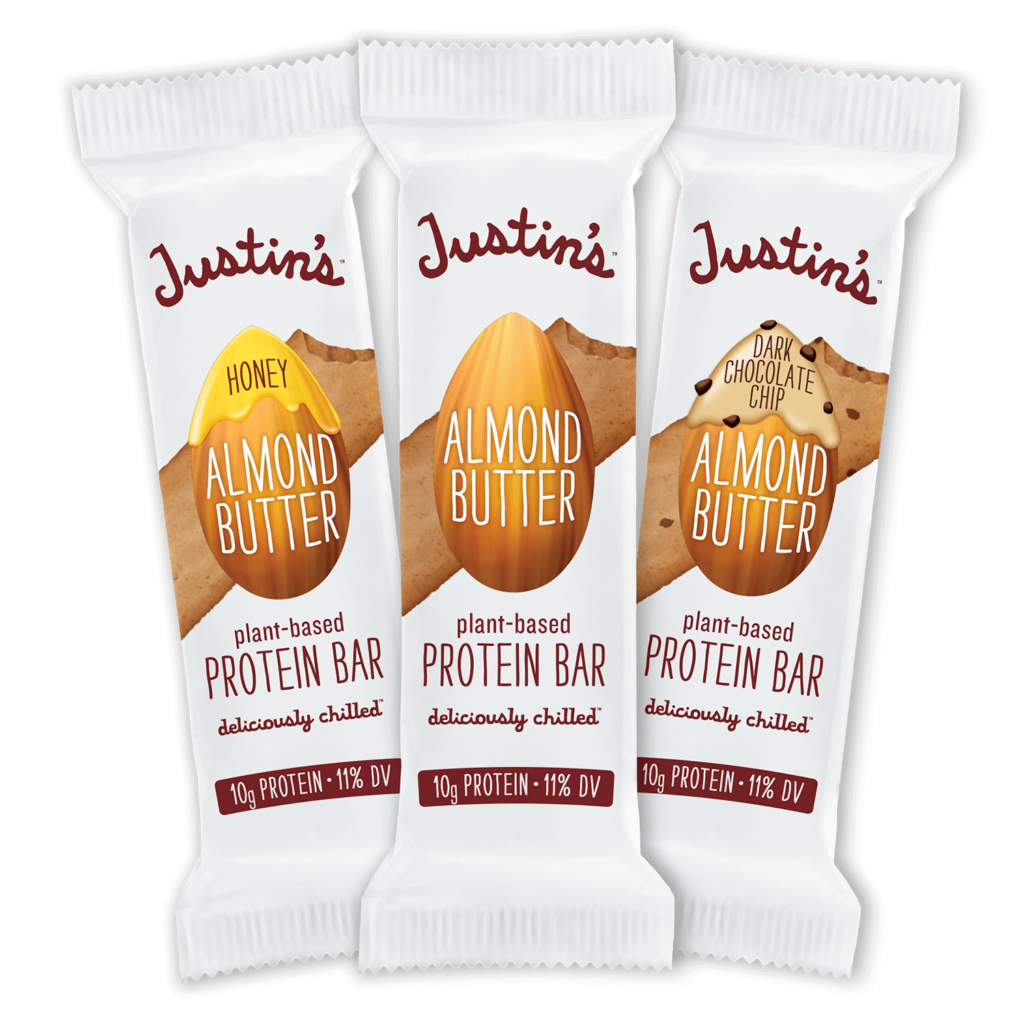 Shauna: So here's what I love about Justin's in general — consistency, balance and packaging. With 10 grams of protein, you get so much bang for your buck into such a small space that it's hard not to recommend these as a go-to source for energy. Plus, they are straight forward. I love all the new flavor combos out there, but sometimes just some salty almond butter hits the spot. The only downside to these is the refrigeration, but you can expect these bars to stay good for up to a week without being chilled.
Brennan: I'm not really big on nut butters. I can probably count on one hand the spoons of peanut butter I've eaten. That being said, paired with a banana, these protein bars from Justin's are going to be common companions on my longer fishing days. If you do happen to be an almond butter fan, I'm sure you'll love these, as they seem to mostly be a thickened almond butter molded into a bar-like shape. Even if you're not big on nut-butters, pairing it with a piece fruit gives you a nice sweet and salty combo to keep you going.