By Dan Dauwalter
Helen Neville is a juggernaut in native trout conservation, science and life
Dr. Helen Neville, Trout Unlimited's senior scientist, was recognized this week by the Western Division of the American Fisheries Society (AFS) with the Award of Merit. The award is given to AFS members who have made positive and regionally significant contributions to the Western Division, to the profession, and to fisheries resources.
"It is hard for me to envision success in restoring native trout without involving Helen Neville's years of contributions — scientific; on-the-ground, and personal. Helen's energy, drive and vision have led the way on countless efforts to put native trout on the road to recovery across the country," said Jason Dunham, supervisory aquatic ecologist with the U.S. Geological Survey. "Her success is the result of years of pure grit. There is no way to add it all up and do proper justice to Helen's commitment to native trout. I am absolutely delighted to see her efforts recognized with the Award of Merit. It's a well-deserved and high honor to one of our best."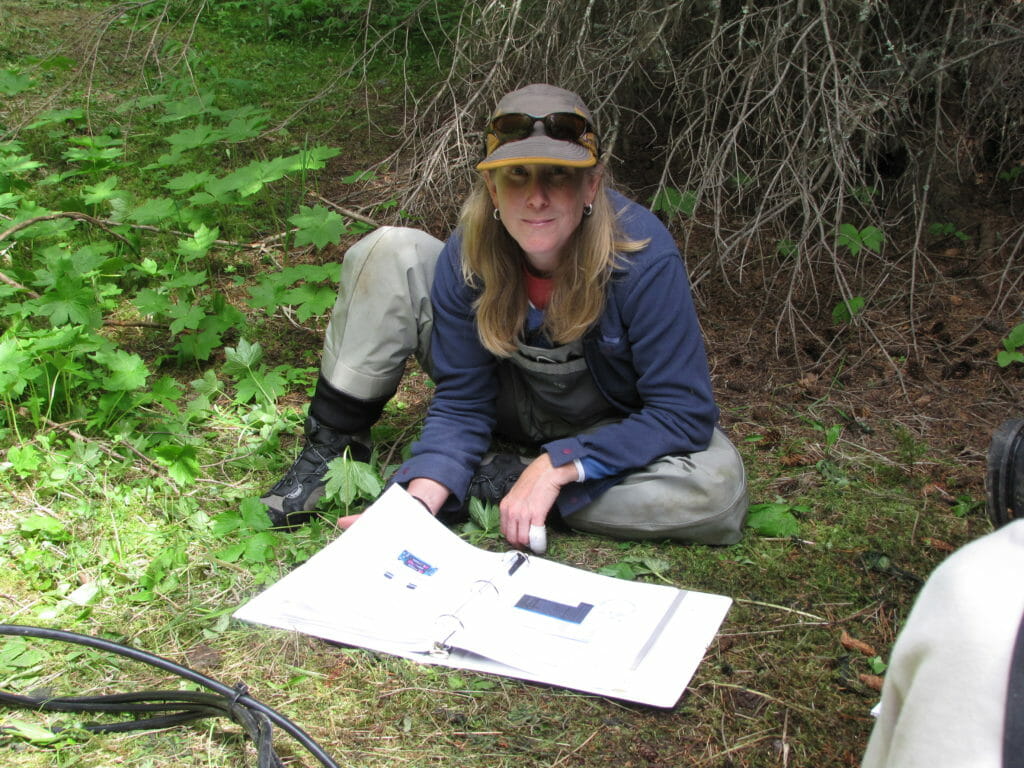 The American Fisheries Society consists of more than 8,000 members from around the globe and is the world's oldest and largest organization dedicated to the fisheries profession, advancing fisheries science, and conserving fisheries resources. The award will be announced June 10 at Western Division AFS meeting.
As an AFS member engaged in her profession, Helen recently served as President of the Idaho Chapter of AFS, she has been active in AFS's Genetics Section, and served in various other capacities across different state and national sectors of AFS. Being engaged in AFS is how one keeps up with the fisheries profession and having exceptional people active in professional societies is how science-based professions like AFS move forward and remain relevant.
Helen is also a leader in conservation science for native trout. Helen completed her Ph.D. at the University of Nevada, Reno in 2003 where she studied how river network connectivity influences Lahontan cutthroat trout populations using genetic tools.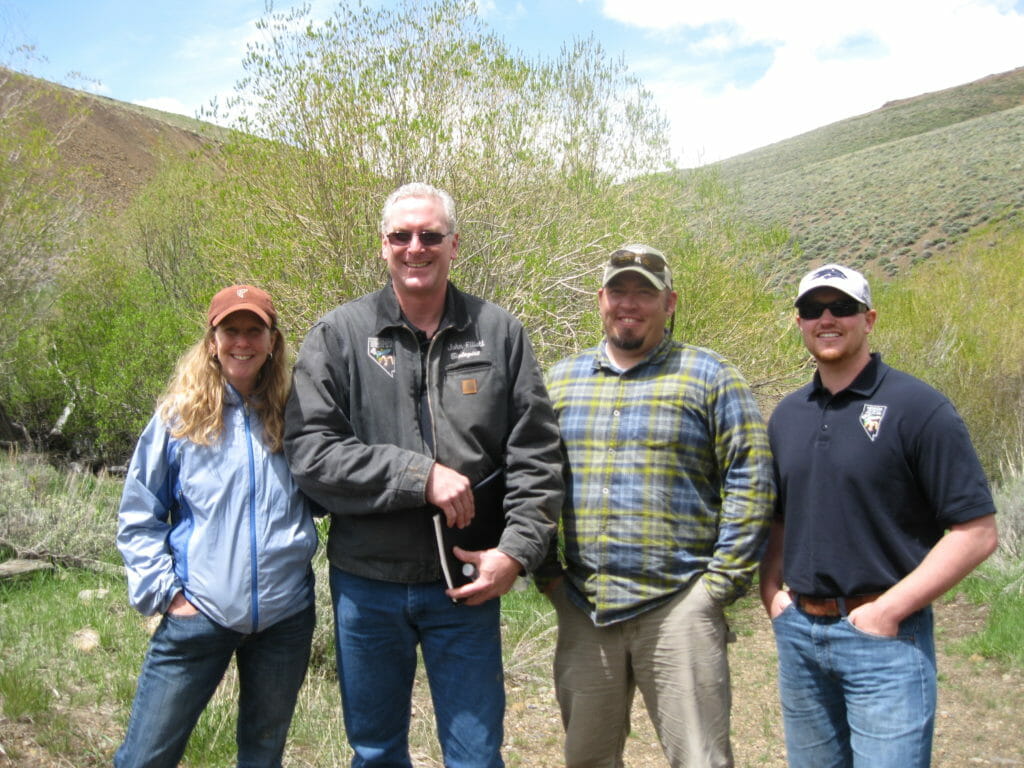 "I will never forget the day Helen came to my office to ask me if I would take her on as a student. Saying yes was one of the best things I have ever done. Helen simply rocked it then and has continued to do so throughout her career," said Mary M. Peacock, a professor with Ecology, Evolution and Conservation Biology Graduate Program at the University of Nevada, Reno. "She never looked back and has become one of the most important trout conservation biologists- out there working hard in the trenches. This award is richly deserved and I applaud the Western Division for awarding it to Dr. Helen Neville, trout chick extraordinaire."
After a post-doc with U.S. Forest Service, Rocky Mountain Research Station in Boise, Idaho, Helen joined TU in 2006. Since then she has led science that has expanded our knowledge of how stream connectivity and restoration, nonnative trout stocking, wildfire, and climate change impact native trout in the western United States. She has also applied novel genetic tools to understand how native trout have evolved to be adapted to their environment. As a testament to her scientific acumen, Helen has published numerous papers on novel native trout research in leading scientific journals or books.
"Helen is an immense talent who has mastered applying often abstruse topics into common sense proposals that help make our rivers and streams healthier," said Chris Wood, president and chief executive officer of Trout Unlimited. "We are so proud of her work and feel honored to have her as part of the TU family. Well done Helen."
As a seminal achievement in her scientific career, Helen brought in more than $1 million in funding – including a large NASA grant – to develop cutting-edge models to understand the viability of Lahontan cutthroat trout populations and develop decision support tools to inform recovery actions for this ESA-listed fish across Nevada, California, and Oregon.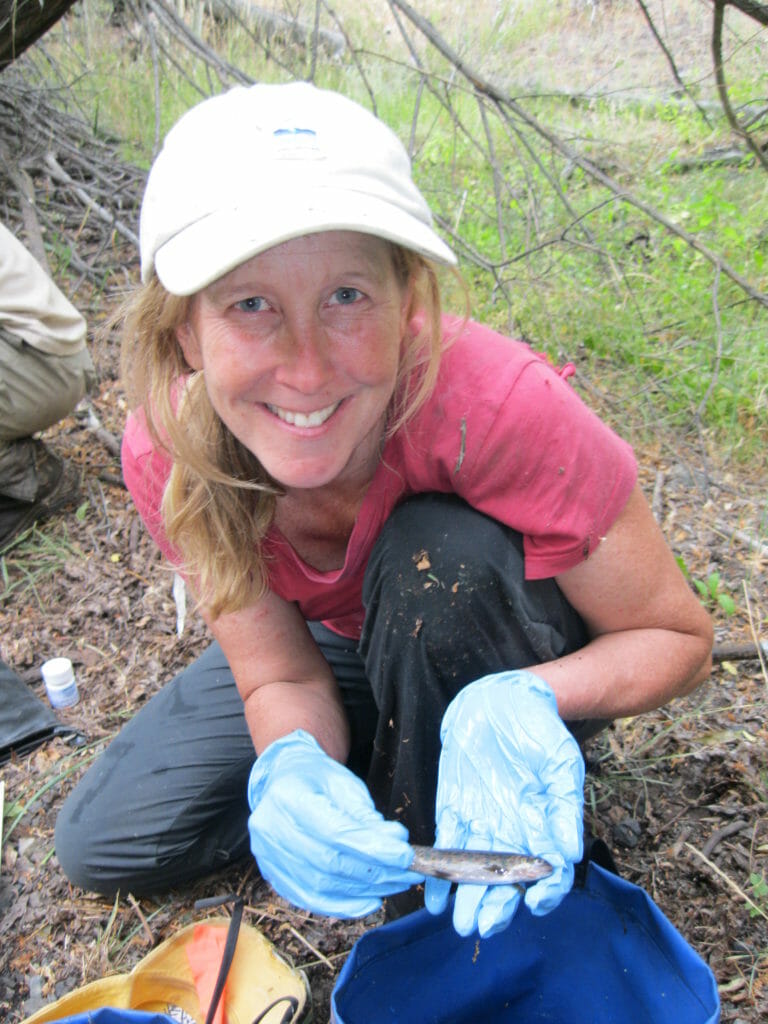 Helen has also been a leader in conservation. She has led a large-scale conservation program for the National Fish and Wildlife Foundation focused on Lahontan cutthroat trout. This multi-million dollar program has bolstered Lahontan cutthroat trout conservation by enhancing science capacity and on-the-ground conservation efforts over the last 10 years.
"Helen's energy and passion for advancing science and then integrating our improved knowledge into conservation practice is infectious," said Jack Williams, Emeritus Senior Scientist for Trout Unlimited. "She does great work and does it with enthusiasm. I could not be more proud of her accomplishments."
Since joining TU in 2006, Helen has become a recognized leader in the national science community, and ascended to lead Trout Unlimited's Science Program as Senior Scientist, a position she has now held since 2018.
More importantly, Helen is mother of two beautiful daughters, Sadie and Luna, and married to Frank Aldana.
Great people get recognized, as exemplified by this AFS award which recognizes Helen's professional achievements.
Dan Dauwalter is the Fisheries Science Director for Trout Unlimited. He is based, along with Helen, in Boise, Idaho, and has been at TU for 11 years.