Matt Boline is the new Southeast Alaska community engagement manager for Trout Unlimited's Alaska Program. Matt will spend his time working in communities across Southeast Alaska to engage residents and visitors in conversation and restoration projects. There is a lot of exciting work happening in southeast, including the Tongass National Forest moving away from old-growth logging and towards investments in restoration, and TU's fish habitat mapping project which expands knowledge of fish habitat each year. Meet Matt!
Tell us a little about yourself?  What is your background? 
Growing up in Minnesota gave me many opportunities to spend countless hours on the water and in the woods. I knew all the things I loved most about growing up in Minnesota would be better yet in Alaska. I have spent most of the last two decades as a fly-fishing guide in Juneau with Bear Creek Outfitters making all my childhood dreams come true. After finishing my BA in Social Science at UAS I married my wife and went into the master's in teaching program. My seasonal guide job then turned into a year-round position managing the business. I spend most of my time outside of work with my family outdoors. With my wife, 2 kids, and the dogs we love to fish, hunt, forage, and tend to our little backyard farm. When the harvesting season is over you will find us skiing or playing hockey.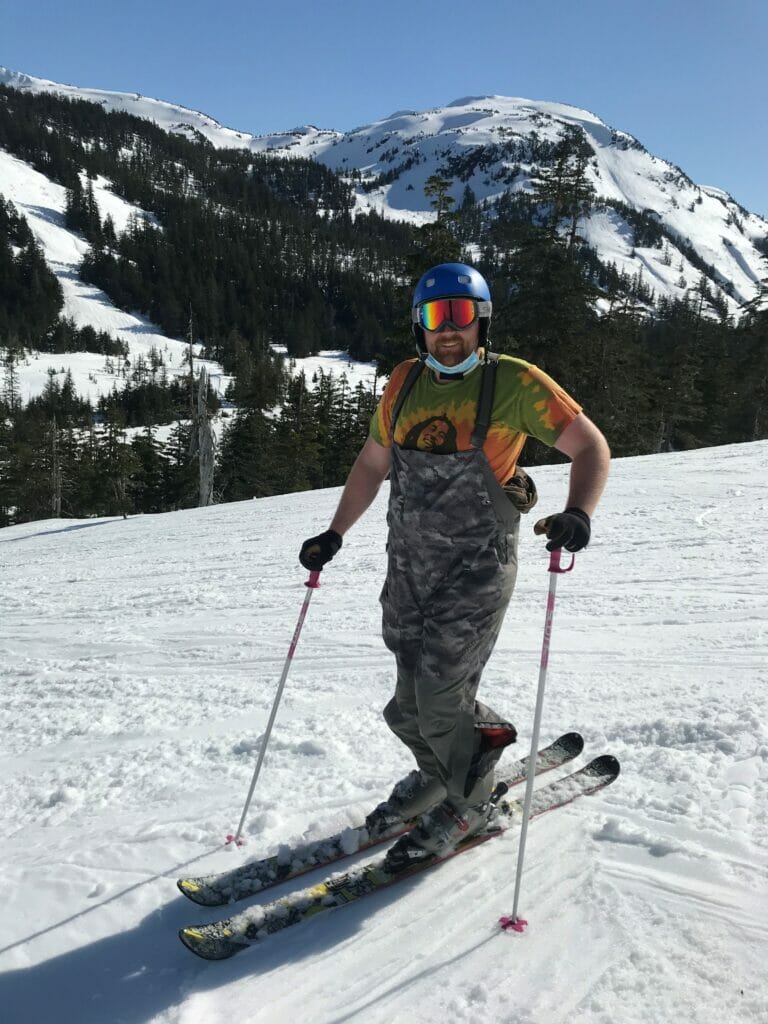 As you start your new career with Trout Unlimited, what are you most excited about?  
The people and the work. I love talking about fishing and the Tongass. I am really looking forward to connecting with people across the region and building relationships around fishing and the Tongass National Forest. For years, the Tongass has provided a living and a well-stocked freezer for my family and I am so grateful to be able to work on keeping this amazing resource producing for generations to come.
What are you hoping to accomplish with your new role? 
I want to connect people throughout Southeast Alaska from all walks of life around our common resource. The Tongass is so valuable in so many ways and it is time that we rally together as TU leads the charge in the new era of conservation on the Tongass. Through citizen science, restoration projects and community outreach I am hoping to tell the story of the Tongass and make our largest national forest a household name.
What is your favorite species of fish to chase and why?  
The crown jewel of the Tongass, Steelhead. They are typically found in the most beautiful places, getting to them and searching for them is always worth the price of admission. I love the challenge of finding, catching, and fighting them. Whether I go home with a grip 'n' grin to share with fishy friends or a story of how they eluded me I am always on cloud nine after a day chasing wild Steelhead.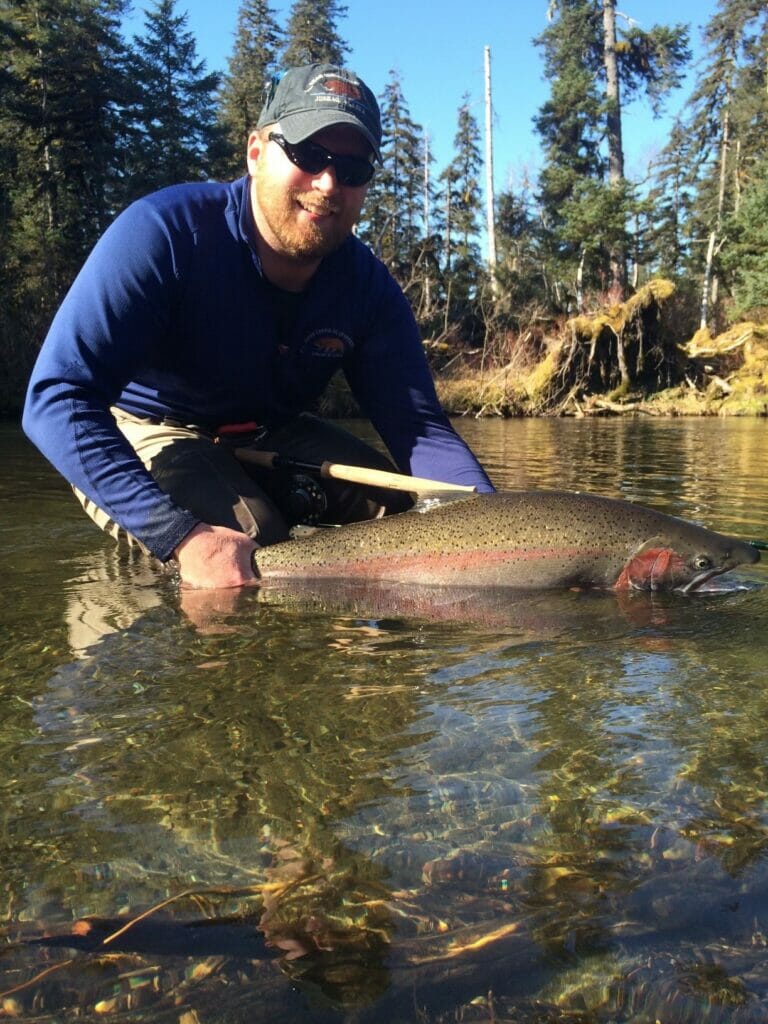 What does your perfect day in Alaska look like?
There are few things better than a blast and cast day with my family and friends in mid-September. I would wake up early to hunt ducks with my dogs at first light followed by some fly fishing for peak season Cohos and Dolly Varden in their fall colors. I would forage for mushrooms in my backyard and have a feast of Duck Stroganoff, veggies from the garden, and Salmon on the grill.
Share with us your preferred salmon recipe?
On the grill with sea salt and black pepper, squirt wasabi sauce on top when its about half done. Cook until salmon is done and wasabi sauce will start to caramelize, top with fresh cilantro.