As the Tongass National Forest moves away from clear cut logging old-growth forests and instead investing in restoration, recreation, and resiliency, a new workforce is needed. There have been several creative efforts to build workforce capacity, including a restoration workshop that trained Native Alaskan communities in hand tool restoration techniques. Trout Unlimited in pleased to partner with the U.S. Forest Service to employ a restoration biologist who is dedicated to advancing restoration projects across the forest. This new, joint position will help identify, prioritize, and design restoration projects in high-value fish habitat areas. Meet Riley!
Tell us a little about yourself?  What is your background?
I grew up boating and fishing in the Pacific Northwest and played competitive soccer through college. I received two degrees in Fisheries and Conservation Biology (undergrad: Univ. Montana – 2013; graduate: NC State Univ. 2020). Joining my brother and best friend in Missoula, MT was the catalyst of my fly-fishing obsession and impetus for pursuing a career in fisheries conservation. Prior to working for Trout Unlimited, my career progression included forays into commercial gill-netting, guiding fly-fishing, and fisheries technician and biologist positions throughout the US coastal and inter-mountain west and Patagonian Chile. I live for adventure and strive to experience this planet by way of fly-fishing, rock climbing, mountain biking, sailing, boating, and snowboarding.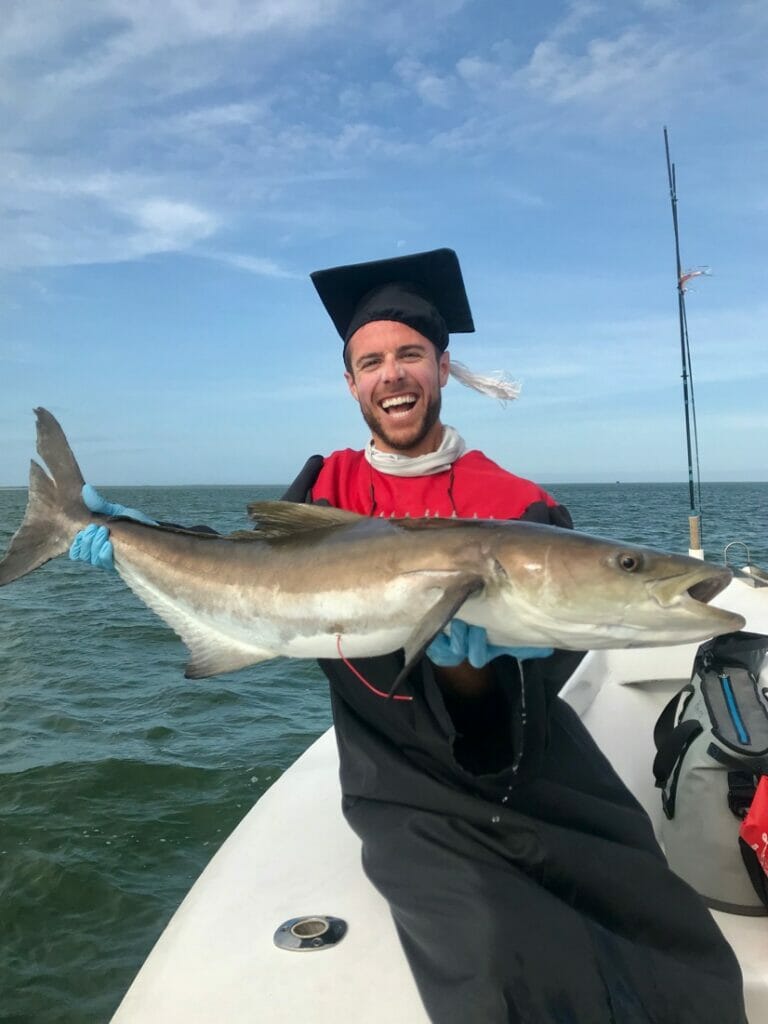 As you start your new career with Trout Unlimited and the Forest Service, what are you most excited about? 
This novel, collaborative partnership between the US Forest service and Trout Unlimited offers a unique opportunity to add capacity to the current and future stream restoration projects throughout the Tongass National Forest in Southeast Alaska. I am extremely motivated by the potential to make a difference for ocean-going species and give back to the ecosystems and communities from which I have gotten to experience through fishing. I embody a paradigm shift from fisheries exploitation to conservation and I am endlessly grateful to represent a partnership of government and non-governmental entities dedicated to ecosystem conservation.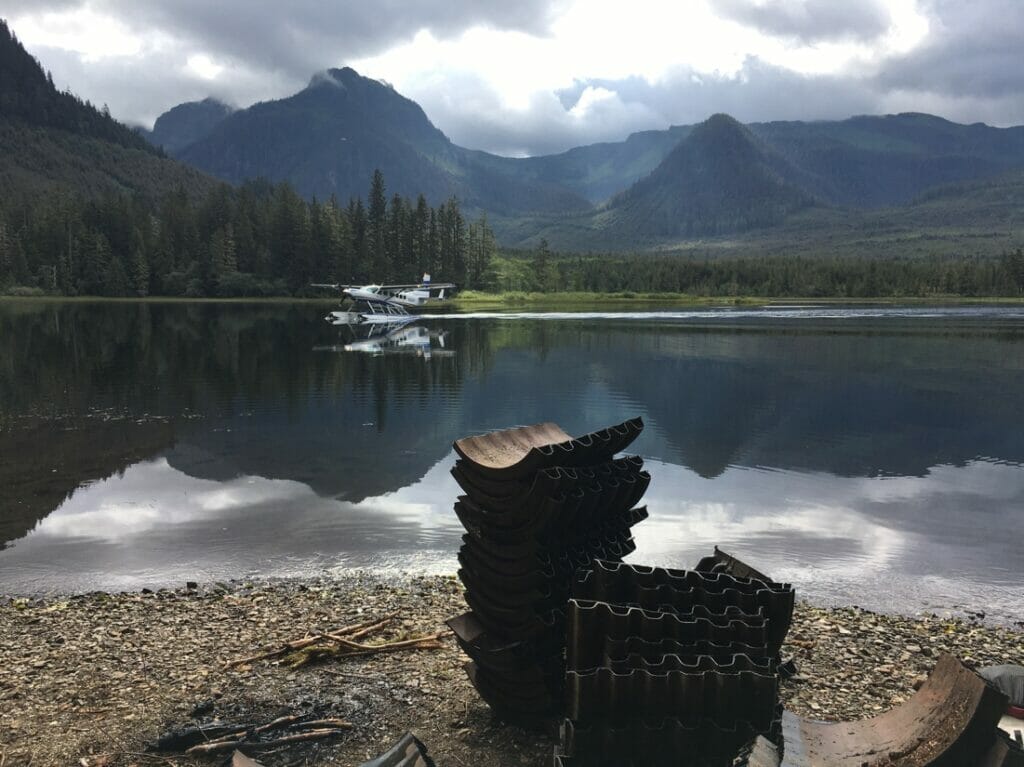 What are you hoping to accomplish with your new role?
I aim to engage diverse stakeholders throughout the Tongass National Forest to unify towards a future of recovery, reconnection, and resiliency of our watersheds. Specifically, I will be designing and implementing aquatic organism passage projects and serving as a centroid of restoration efforts throughout the Tongass. Through diverse partnerships, I hope to expedite and improve efficiency of various restoration projects, including culvert replacement, large wood supplementation, and riparian thinning to restore ecosystem function.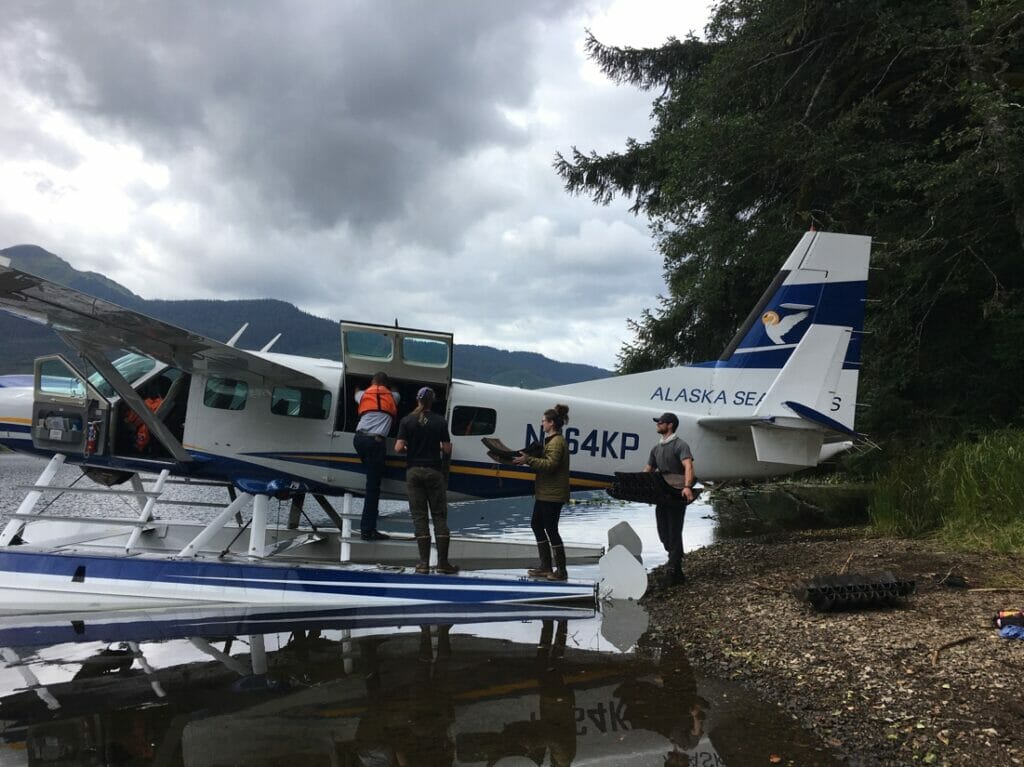 What is your favorite species of fish to chase and why? 
There's no question that 'spot and stalk', sight fishing for saltwater species is the ultimate fly-fishing experience. However, as a Pacific Northwest native, I appreciate the skill, focus, and overall grit required to fish the large rivers that drain into the mighty Pacific Ocean. Thus, my absolute favorite fish to catch are wild, winter-run Steelhead on a swung fly using large two-handed rods and Spey casting techniques. Snap C, Double Spey, and Snake Roll casts serve as my connection to nature and chance to briefly encounter and release these increasingly rare fish. With a burst speed of 26ft/sec., wild steelhead make blistering runs commonly interrupted by acrobatic aerial displays that make you giggle like a 1st grader. Days of rain, pinhole leaks, and soggy sandwiches are all forgotten the moment a wild steelhead freight-trains your swung fly; pure adrenaline.