We all know that 2020 was far from a normal year. Despite the challenges brought on by the coronavirus pandemic, Trout Unlimited's team in New York soldiered on. The team, which continues to grow, was able to accomplish many key projects in the field as well as to continue advocacy efforts. Below are a few of the highlights from 2020, as well as a look ahead to what's on the horizon for 2021.
Tracy Brown, the restoration manager for New York and Connecticut, continues to lead the New York-based restoration crew. If you have any questions about TU's work in the Empire State, please reach out to Tracy at tracy.brown@tu.org.
Additional members of the conservation staff are Jacob Fetterman, the project coordinator for the Battenkill Home Rivers Initiative, Jo-Anne Humphreys, stream restoration specialist, and Caroline Shafer, the New York field technician.
Another good way to stay up to date on TU's efforts in Upper Delaware River is to follow the program on Instagram and Facebook.
RECONNECTION
Reconnecting habitat through culvert replacements and dam removals continues to be one of TU's national priorities and focus for our work in New York.
TU has been partnering with towns in the Hudson Valley to help them develop practical, affordable approaches to reducing stream habitat fragmentation while simultaneously enhancing flood resilience and protecting and improving infrastructure. Together with our partners Hudson River Estuary Program, New York State Department of Environmental Conservation Region 4, Cornell Cooperative Extension of Columbia and Greene County and the Housatonic Valley Association we completed road stream crossing management plans for the towns of Taghkanic, Ghent, Austerlitz and New Baltimore, bringing our total assessed and prioritized crossings up to 1,800. As part of our prioritization strategy TU's GIS specialist, Matt Mayfield, developed a culvert prioritization tool to help towns use the data to plan for upgrades well into the future. We are currently working with the towns of Nassau, Hancock, Colchester and Deposit on management plans.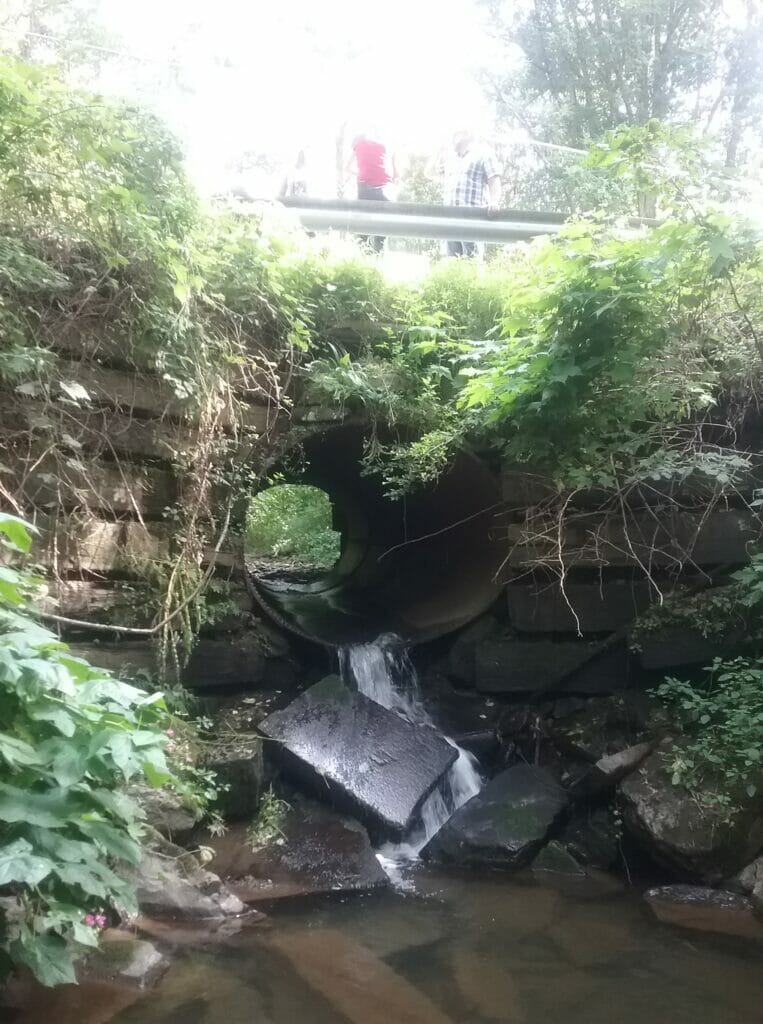 Our recently funded Lake Champlain Basin Dam Screening Tool is another project that will expand on our reconnection prioritization tools and strategies. Funded by NEIWPPCC, the dam screening web-based tool will incorporate both ecological and social metrics that will help highlight and prioritize opportunities for removal projects in order to accelerate dam removals in the Lake Champlain Basin and elsewhere in NY.
This summer is going to be a busy one since all culvert construction projects were postponed last year. Together with our partners at Friends of the Upper Delaware River, NYS DEC Region 4, Delaware County Soil and Water Conservation District and U.S. Fish and Wildlife Service NY Partners Program we have nine culvert replacement projects underway in the Upper Delaware River, Upper Susquehanna, Hudson and Schoharie watershed. We will also deploy a summer field team to complete additional culvert assessment surveys around the state.
Please reach out to Tracy Brown at tracy.brown@tu.org for additional information about TU's reconnection efforts in New York.
RESTORATION
Due to COVID-related impacts to our work, TU staff members spent the summer in the field alone or in small teams monitoring and surveying our new projects. Fish tracking and temperature monitoring was underway on the East Branch Delaware River in Middletown, N.Y., finishing up the final year of data collection for the East Branch Trout Habitat Improvement Project.
Fiber optics temperature monitoring technology was also deployed on several project sites. The fiber optic cables are placed along the stream bed to collect temperature readings along the entire stream reach. The goal is to identify ground water inputs in order to focus our restoration treatments and maximize the benefits of our work.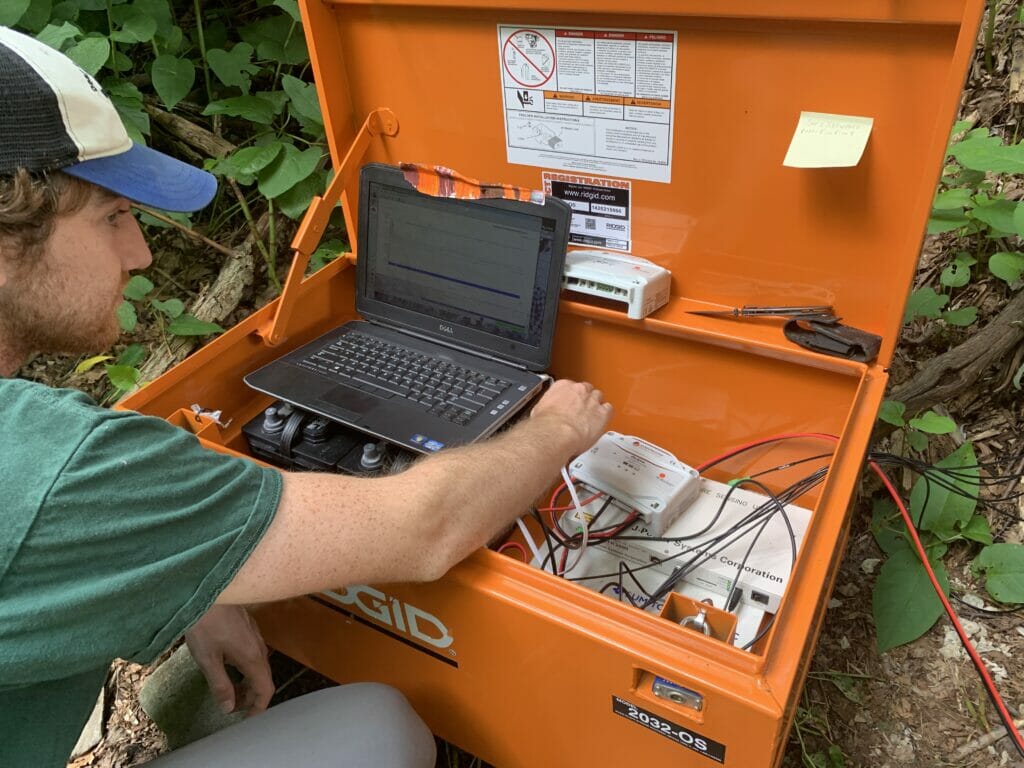 TU has deployed two Mayfly Stations in the Upper Delaware on Sands Creek and Monguap Creek, with a third station on the Battenkill. The Mayfly Sensor Station is an autonomous, low-cost water monitoring station that uploads water quality and quantity data in real-time to a publicly accessible online database. TU has adopted this technology, developed by Stroud Water Research Center, to enhance our ability to monitor and protect coldwater resources around the country.
In 2020 we received funding from the Mohawk River Watershed Grants program to complete restoration work along Big Creek, a tributary to Oriskany Creek. Additional restoration work is underway on several streams in the Catskills – Willowemoc Creek, Little Beaverkill, Fish Creek, Monguap Creek, Oquaga Creek and Laurel Creek.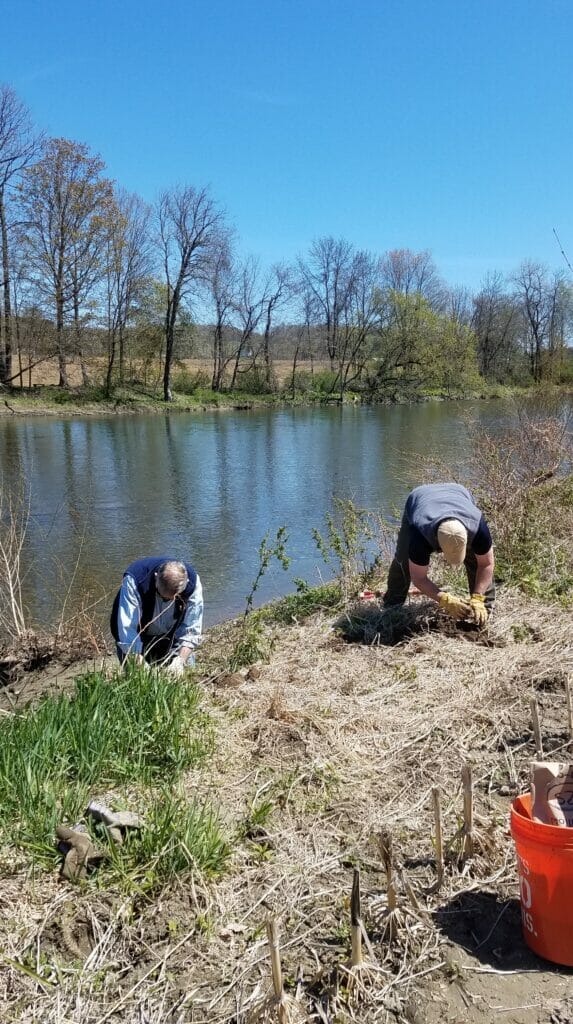 Since 2017, TU has partnered with the Arbor Day Foundation to plant well over 15,000 native trees along priority trout streams in New York. Several chapters throughout the state continue to improve their favorite trout stream through riparian plantings. TU has received additional support from the Arbor Day Foundation to continue our planting efforts. Chapters that would like to get involved, or that are seeking trees for riparian projects, are invited to reach out to Tracy Brown for more information.
Battenkill Home Rivers Initiative
The Battenkill Home Rivers Initiative made it through its inaugural year with much to be proud of, under Project Coordinator, Jacob Fetterman. In the spring, despite having to work in small groups, 735 trees and shrubs were planted along the banks of the Battenkill, White Creek, and Camden Creek. Three in-stream restoration projects were completed on tributaries supporting native brook trout and wild brown trout. In total, 0.35 miles of stream were restored and 1.8 miles reconnected. Work on Camden Creek was featured in TU's Field Day Friday video series.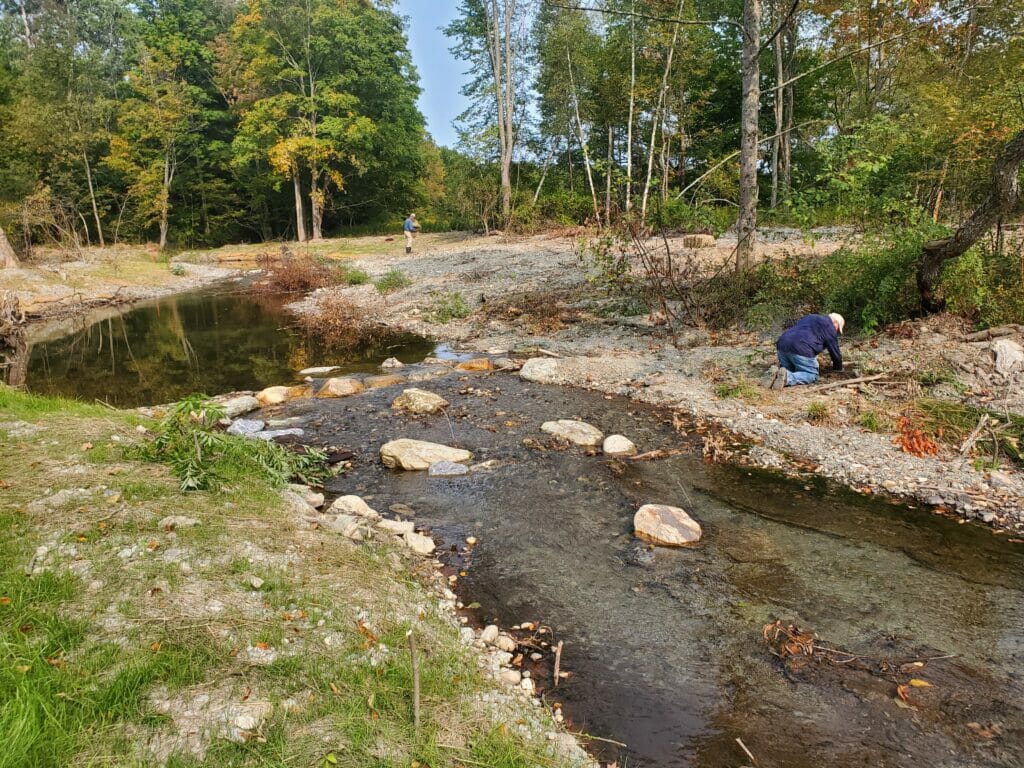 Another major success of 2020 was the first annual Battenkill Watershed Spawning Survey. A team featuring 22 volunteers surveyed 25 miles of stream throughout the watershed for spawning activity. Just over 200 redds were documented through this effort, the results of which are available online.
In 2021, there will be ample opportunities for volunteer involvement. Trash clean-ups, riparian plantings, invasive species treatments, redd surveys, and other events will provide a full slate for all interested in becoming involved. You can follow program highlights on the Battenkill HRI on Facebook. If you are interested in volunteering, or learning more, please contact Jacob at Jacob.Fetterman@tu.org.
COMMUNITY
During the past year, Trout in the Classroom (TIC) has gone through some extra creative adaptations in order to continue our youth education mission. Last March, with support from amazing local TU volunteers, TIC conducted emergency trout releases via the "Trout Uber" successfully getting every New York City and Watershed trout safely into the streams. TIC was able to host a Fall TIC Egg Distribution in October for the 20% of schools that are participating in raising trout in a classroom (or in a teacher's basement!) during the current school year. Additionally, TIC is hosting distance learning programs, weekly Virtual TIC Think Tanks and a Trout Cam at the Trailside Museum located at Ward Pound Ridge Reservation, part of New York City's East-of-Hudson Watershed.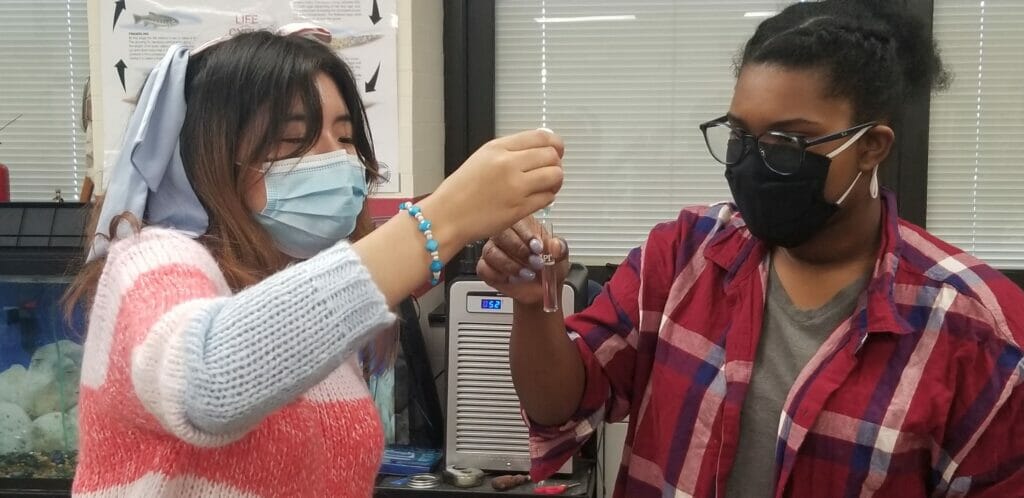 Trout releases this spring will likely be virtual once again except for schools with access to a stream on site. In October we look forward to once again hosting the trout egg distribution event in Hyde Park, as well as classroom programs, both virtually or in-person. We are excited that TIC continues to be an important part of P-12 grade hands-on STEM curriculum in New York. Despite all the hurdles we look forward to adapting to new ways of teaching and learning.
 TU Chapter and volunteer support is imperative to the success of this program. If you would like to volunteer during the trout release season, donate to a TIC school on our waiting list, or get more information about Trout in the Classroom visit www.troutintheclassroom.org or email Lillit Genovesi at lillit.genovesi@tu.org.
ADVOCACY
The Delaware River Basin Restoration Program received a bump in appropriations to $9.7 million in the FY20 budget. That's an increase from last year's $6.5 million and $5 million the year before.
This appropriation supports a matching grant program, which is now funding $3 million worth of TU projects with our partners in New York, New Jersey, and Pennsylvania.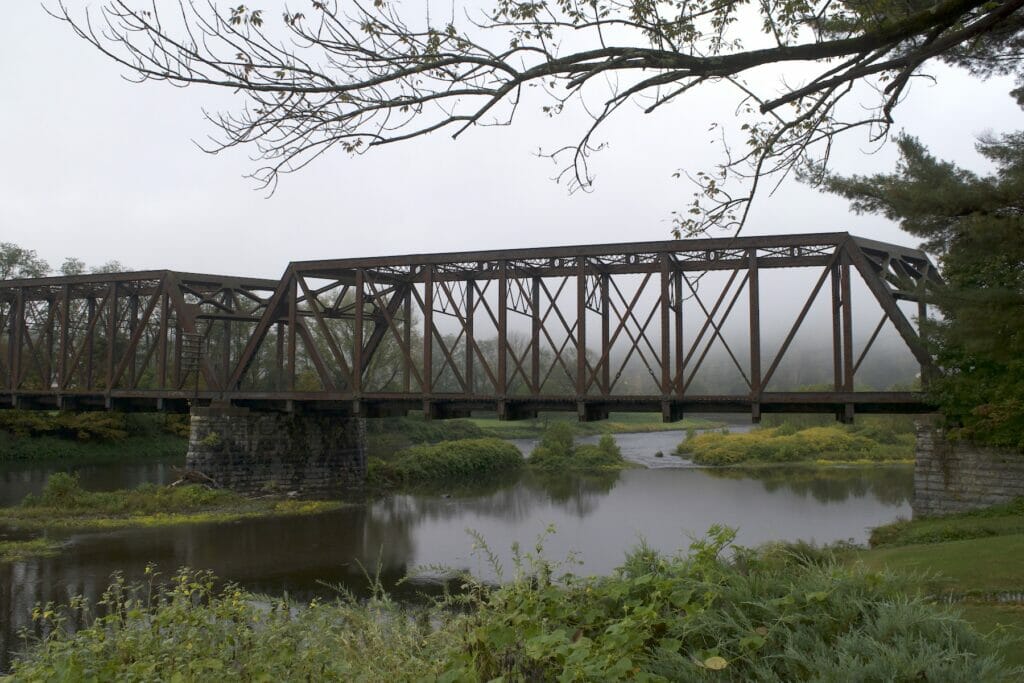 TU has received nearly $1.5 million in funding from the program to date — $1 million of that in conjunction with Friends of the Upper Delaware River (FUDR), a close partner in much of our work to conserve and restore the system's wild trout fisheries. The awards fund on-the-ground stream projects that preserve water quality, restore aquatic habitat and protect the wild trout fishery, enhance river-based recreational opportunities, and mitigate the damaging impacts of flooding.
In 2020, TU volunteers sent numerous emails to Congressional offices in support of the Delaware River Basin conservation funding, amplifying the message that staff delivered in D.C. this spring during a round of meetings with coalition partners. Thanks to your help, this four-year-old conservation program is gathering momentum.
New York State Restoring Mother Nature Act
In November 2020, the citizens of New York were to consider a ballot referendum under the Restoring Mother Nation initiative to authorize the state to enter into a bond act to provide $3 billion in funds for environmental projects throughout the state. However, in July, the Cuomo Administration decided not to certify the Bond Act to move forward as was required by language in the state budget that requires certification to be placed on the ballot. Governor Cuomo cited revenue shortfalls to the New York state budget and uncertainty of federal aid resulting from the coronavirus pandemic but expressed general support for the bond issue in the future; however, legislation would be required for this consideration.
A study sponsored by the Clean Water and Jobs Coalition found that a $3 billion investment would have leveraged $6.7 billion in additional funds and create 65,000 new jobs in support of these activities. Seventeen jobs are created for every $1 million in state investment.
The bond issue would have authorized funding for the Environmental Protection Fund (EPF); state parks through the Parks 2020 Program; clean water infrastructure through the Water Infrastructure Improvement Act; and climate initiatives such as the Regional Greenhouse Gas Initiative. These funds currently address water quality issues, create and enhance aquatic habitats, address maintenance at state parks and establish new state parks, and upgrade stormwater and sewage facilities.
Coalition members are planning virtual visits with members of the General Assembly in February and March to advocate for legislation to allow for consideration of the bond issue in conjunction with this budget year. The Coalition hopes that the support for the bond issue in the last legislative session will continue and that the bond issue will come to fruition.
For additional information on the efforts by the Clean Water and Jobs Coalition and TU, visit New Yorkers for Clean Water and Jobs.
Adoption of a new statewide Trout Management Plan
The New York State Department of Environmental Conservation (NYDEC) finalized a new inland trout stream management plan in November 2020. The previous plan was more than 30 years old and many of the management policies needed evaluation and, in many cases, changes to address current conditions and public input.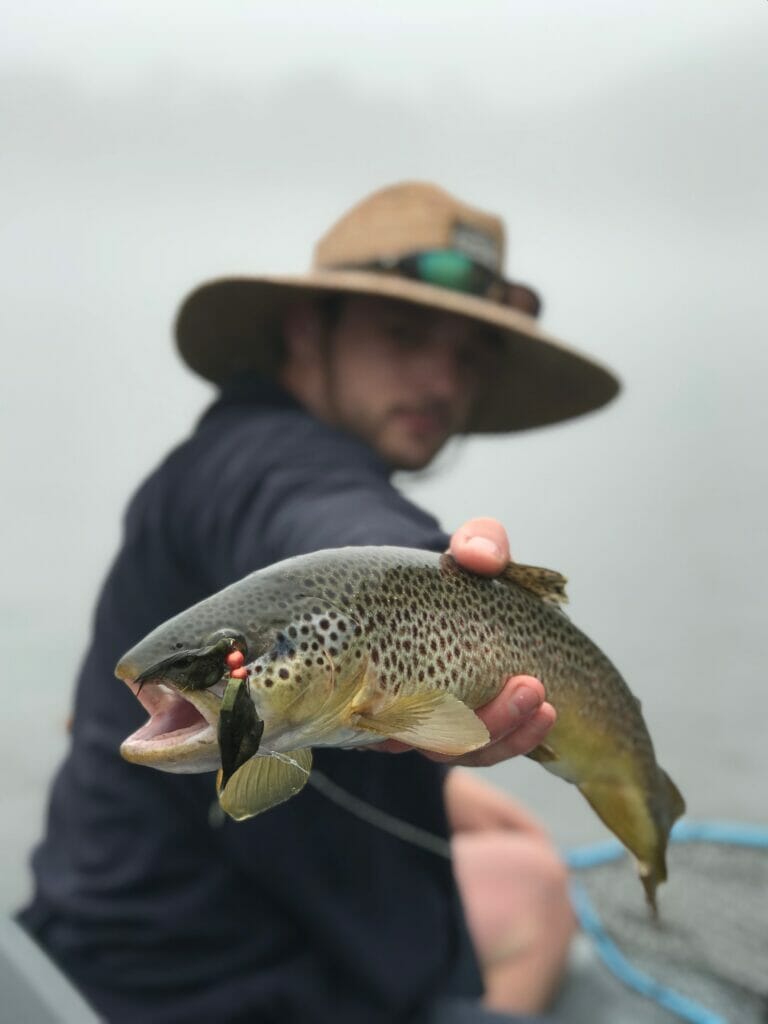 The plan centered around 5 desired outcomes: 1) High-quality stream habitat as a means to better fishing, 2) Opportunity to catch wild trout, 3) Extended availability of trout stocked in streams, 4) a diversity of fishing experiences, and 5) management success based on more than catch of trout per hour. TU submitted comments to NYDEC on the draft plan in June 2020. NYDEC then released regulations based on the plan in January 2021. TU provided comments in support of the plan and regulations but also continued to point to the need for flexibility in addressing local fisheries conditions.  
Upper Delaware Reservoir Flow Management
Flow management remains an ongoing issue in the Delaware River Watershed due to a 1953 Supreme Court Decree — called the Flexible Flow Management Plan (FFMP) — between New York, Pennsylvania, New Jersey, Delaware and New York City that allocates water from reservoirs in the Upper Delaware that are used for drinking water for New York City.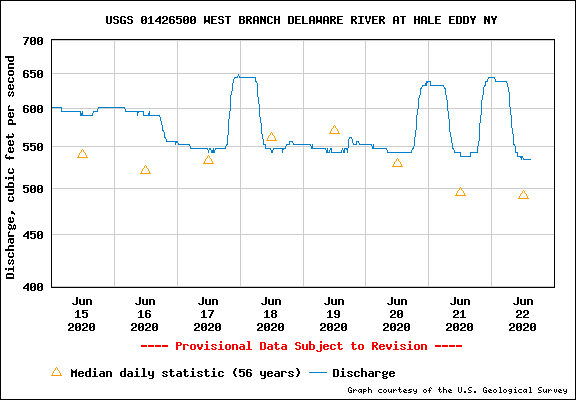 An update to the FFMP was negotiated in 2017 that included a new bank of water to mitigate thermal impacts downstream of the reservoirs for trout protection. Following extensive work by TU volunteers, along with Friends of the Upper Delaware River (FUDR) staff in 2019, the Delaware River Basin Commission's Subcommittee on Ecological Flows, a body formed to address ecological impact issues throughout the Delaware River Basin, adopted a new policy that outlined the guidelines for use of this thermal bank. This new plan centered around a 75-degree trigger at Lordville for releases from the Cannonsville Reservoir.
While the establishment of a thermal mitigation bank and the setting of a temperature threshold provided a mechanism to address thermal impacts, neither provides adequate protection of the fishery. TU and FUDR staff argued for a lower temperature trigger from the 75-degree trigger and a larger quantity of water to be included in the thermal mitigation bank.
The summer of 2020 included an extended period of elevated stream temperatures, triggering releases from Cannonsville Reservoir using the thermal bank to provide thermal protection downstream. Although TU and Friends of the Upper Delaware River requested an increase in the thermal mitigation bank during the summer of 2020, when the bank was almost totally exhausted to ameliorate increased water temperatures, this request was not granted. The adequacy of this bank in addressing thermal stress as well as the temperature trigger going forward will continue to be an area of continued work for TU and our partners. For more information on Trout Unlimited's advocacy efforts in New York, please reach out to Jen Orr-Greene at jen.orrgreene@tu.org.
New mid-Atlantic organizer Emily Baldauff joined the TU staff in February as the mid-Atlantic organizer. Based in Throop, Pa., she supports, organizes, and trains TU members and other sportsmen to advocate on behalf of coldwater fisheries conservation. She also assists in monitoring and analyzing state-level policy and legislation.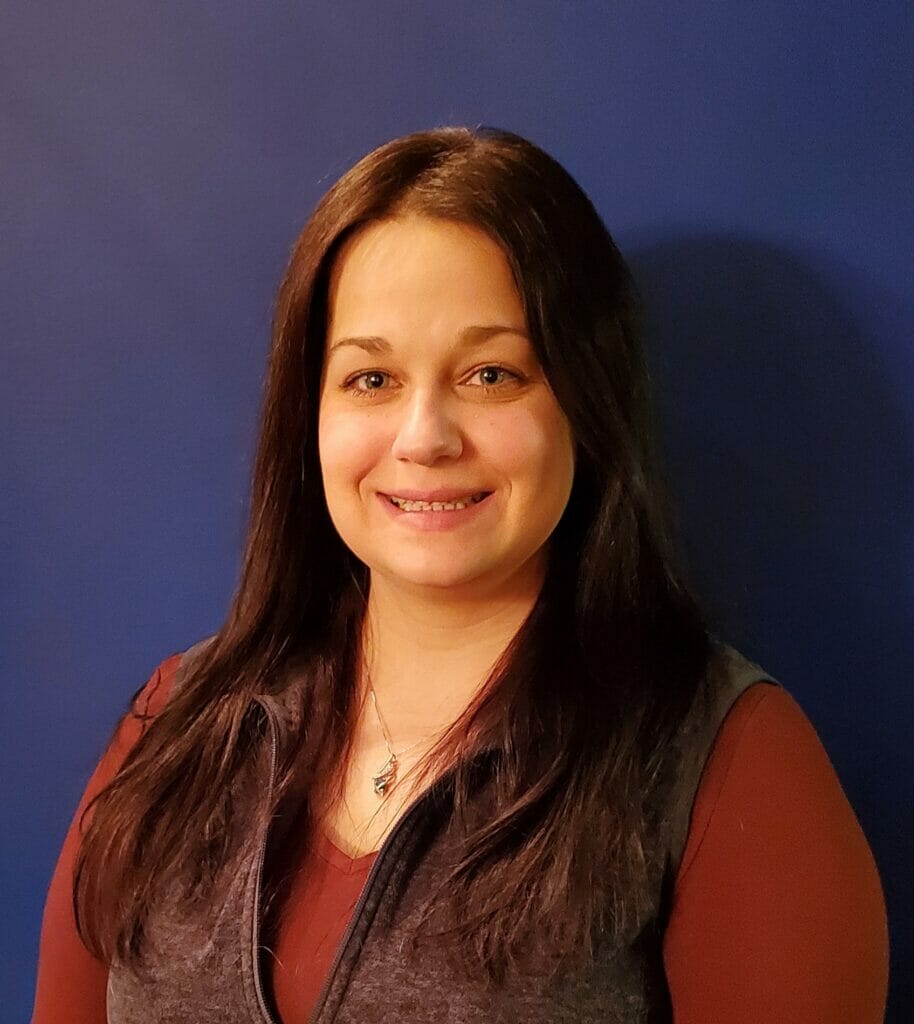 Emily is a native of Northeast Pennsylvania and has worked extensively throughout the state and mid-Atlantic region. She holds a Bachelor of Science in Environmental Resource Management from Keystone College, LaPlume, Pa.
Emily's professional career has dabbled in all forms for conservation including climate, watershed management, water quality and restoration, permitting, environmental education wildlife, policy, and habitat conservation. Most notably, before joining TU she worked for Berks County Conservation District, Pike County Conservation District, and PennFuture. She is also currently the Susquehanna North Branch Water Trail Coordinator for Endless Mountains Heritage Region in Towanda, Pa., and an Adjunct Professor at Keystone College in LaPlume, Pa., teaching Environmental Science and Environmental Management & Policy.
Emily in an avid angler, kayaker, backpacker, hunter, birder, and hiker. She enjoys traveling around the USA, Central, and South America to go on these adventures. Time spent in the woods or near the river with her husband, Nick, and their beagles, Kip and Flash, is her favorite place to be.
CHAPTER AND COUNCIL HIGHLIGHTS
The Catskill Mountain Chapter in partnership with NYS DEC Region 4 are conducting a heritage brook trout study in the Upper West Kill watershed. The project is funded by the Fisheries Enhancement Fund and began this past summer. Volunteers from the NYC chapter helped NYS DEC Region 4 and TU staff collect 20 fin clips during fish monitoring on Hunter Brook. The Columbia-Greene Chapter, in partnership with Greene County Soil and Water Conservation District and DEC Region 4, completed a stream restoration and habitat improvement project on Hunter Brook in 2019, an important brook trout stream in the West Kill watershed.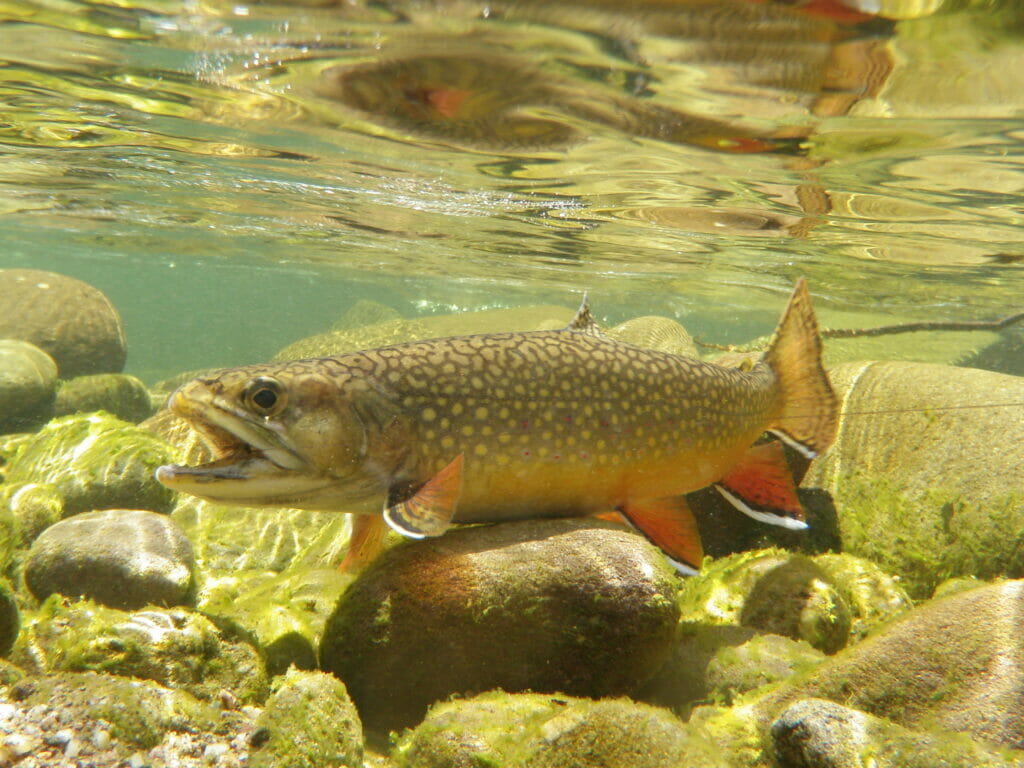 According to Steve Swenson, NYS DEC senior ecologist, "The Upper West Kill watershed is known to hold a small, self-sustaining population of brook trout." Given the many threats to brook trout, the Schoharie Watershed Stream Management Program Habitat and Recreation Sub-Committee, of which TU is a member, has made it one of their goals to improve habitat for and conserve local populations of brook trout in the Upper Schoharie Watershed. The heritage brook trout study is part of the initiative. Similar studies have been completed in New York by the Asokan-Pepacton Chapter. To find out more about brook trout genetic work in the East check out the highlighted feature on Dave Kazyak's work on conservation genetics of brook trout.
In Rensselaer County, the Home-waters Chapter of Trout Unlimited had a successful year using TU's two smartphone citizen science field applications: RIVERS and REDD SURVEY.  In early November members completed a spawning survey on the Black River in Eastern New York using the app. The results of their work and all the survey data collected across the country can be found here.
The Chapter is also finding success using the RIVERS app for documenting the locations and condition of local rivers and road stream crossings. Information from the chapter's effort will be used to develop a conservation strategy for the chapter and highlight high priority restoration and reconnection projects that can be a focus of their work. Training for the use of the applications was provided by TU staff. Each training was recorded and can be shared if other chapters are interested in using these tools to jumpstart conservation projects in your area.
The Canandaigua Lake Chapter is continuing to work toward completion of its Cross Road Project in Avoca, N.Y. This is a major, 1,400-foot stream rehabilitation project. In April the chapter will be gathering the trees needed to complete the large wood habitat enhancement project this summer. For more information, contact Al Kraus at conservation@canandaigualaketu.org.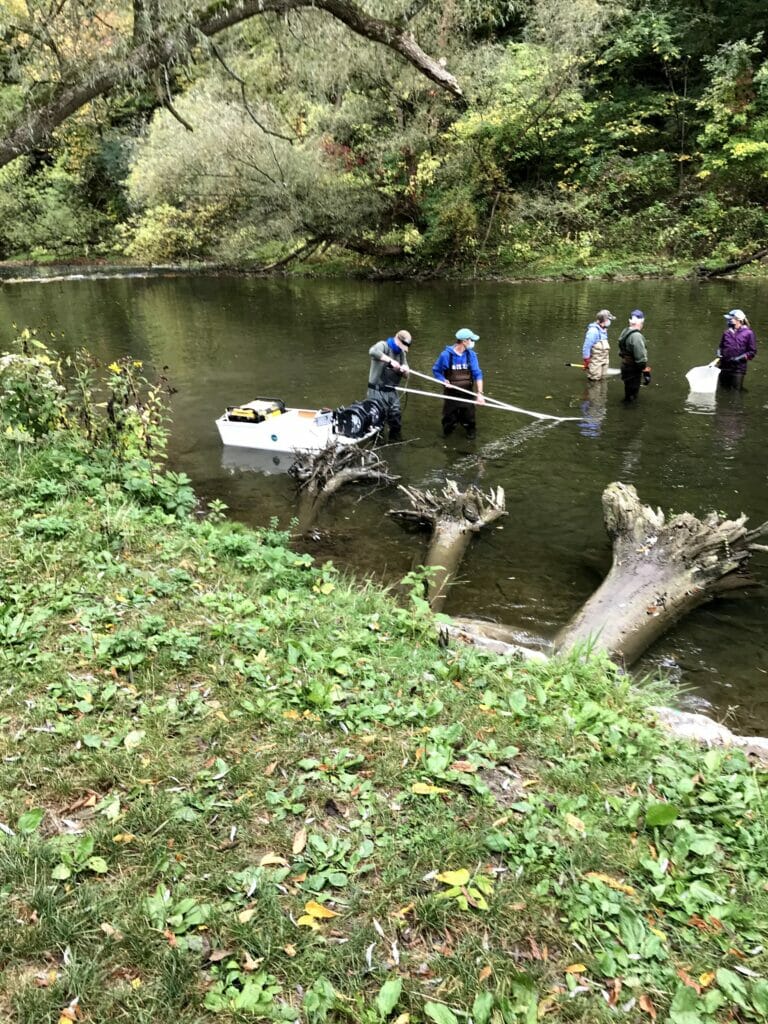 The Seth Green Chapter in Monroe County completed a large wood habitat enhancement project on Oatka Creek in 2019 and partnered with the New York State DEC to perform follow up electrofishing surveys. Due to Covid restrictions, the chapter was unable to directly participate, but Matt Sanderson, Senior Aquatic Biologist from Region 8, presented the results from the event at the chapter's virtual meeting in January. Brown trout abundance throughout the areas sampled, including the project site, showed some increases from 2019, though it is too early to draw any conclusions. Cal Curtice, chapter vice president said, "We are excited to see early signs that brown trout populations are rebounding in Spring and Oatka Creeks since the extreme winter events of 2014 and 2015."
In addition to TU National staff, the New York Council Conservation Committee was developed to help expand and support TU Chapter conservation efforts across the state. The committee consists of Daniel Hess (chair, Seth Green), John Braico (Adirondack), Reuben Zaramian (New York City), Roy Lamberton (Clearwater), Joseph Anscher (Long Island) and Tom Carroll (Home-Waters).
Recently, the NYS Council Conservation Committee initiated an outreach workgroup to develop a Chapter Conservation Chair program. Designed to analyze and share important information between chapters, this program provides technical resources, training materials and references that can help identify and promote conservation activities at the chapter level. The program will include a brief Guidebook, shared online documents and resources, social media as well as curated videos and occasional Zoom meetings. Chapter leaders will be notified via email when the program is available, however any current Conservation Chair's or interested individuals are encouraged to drop a line to contact@tu-newyorkcouncil.org to be included on the distribution list.
Larry Charette is TU's New York Council chair. For all New York Council related questions he can be reached at lawrence.charette@gmail.com.
UPCOMING 2020 EVENTS*    
Battenkill
March 27 – Public access points, Battenkill watershed. Trash clean-ups around public access points, prior to the opening of the 2021 fishing season. Contact Jacob Fetterman for more information.
May 1 – Shushan, N.Y. To celebrate Arbor Day (1 day late), riparian restoration volunteer planting events on Camden Creek and Juniper Swamp Brook. Contact Jacob Fetterman for more information.
November 6 – 2nd Annual Battenkill Watershed Spawning Survey. Training day will be announced, likely to take place one week prior, on October 30. Contact Jacob Fetterman for more information.
Hudson
May TBD – Fishkill, N.Y. The Mid-Hudson Chapter and Riverkeeper will be leading a riparian restoration volunteer planting event at the McKinney Dam site along Fishkill Creek. For more information visit www.midhudsontu.org or contract Pat Crisci.
Croton
May TBD – Amawalk, N.Y. The New York City and Croton chapters will lead a riparian restoration volunteer planting event on the Amawalk River. For more information visit
http://www.cwctu.org/ or contact David Kearford.
Cohocton
May TBD – North Cohocton N.Y. – The Canandaigua Lake Chapter we will be leading a riparian restoration project along the upper reaches of the Cohocton River. For more information and to RSVP contact Al Kraus at conservation@canandaigualaketu.org.
*All events are pending approval and must adhere to Trout Unlimited, federal, state and partner COVID procedures and requirements for group events.