By now, it's clear that we're all dealing with COVID-19 together, but very much within our own realities. Some of us have never been more crunched for time — expected to work normal hours, teach the kids, entertain the kids, carry on existing projects and get dinner on the table. Others of us are, well, looking for things to do while stuck at home.
If you fall into the later category, we compiled a list of a few of our staff favorite reads in the fishing or conservation realm you may be interested in picking up.
If you fall into the former category, well, God bless you, and good luck.
Chris Wood, president and CEO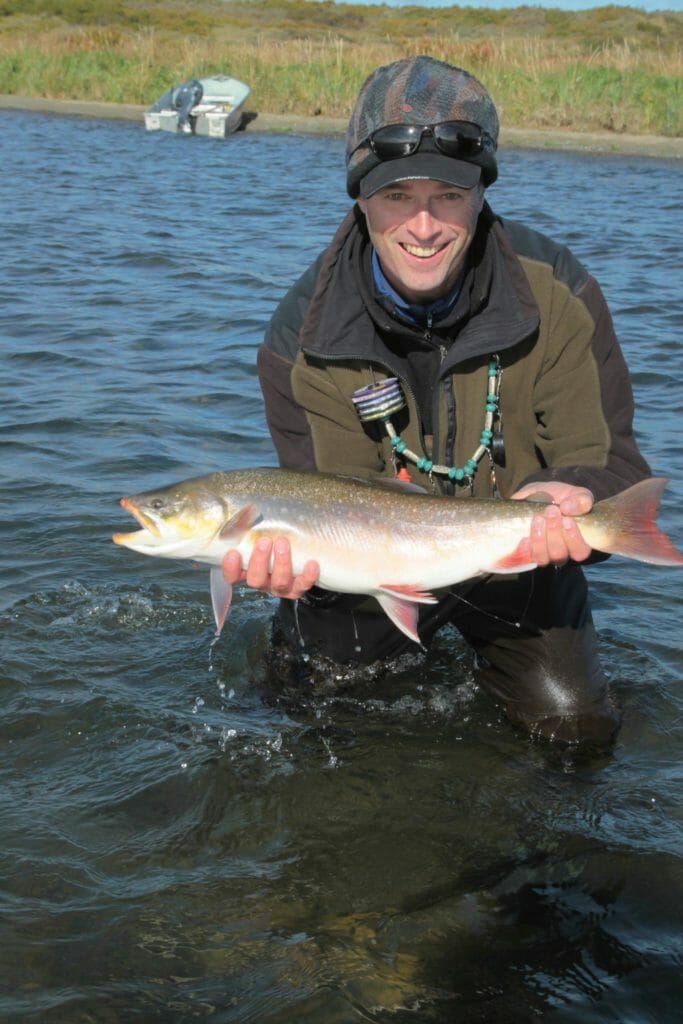 The Bible, Gospel of Luke. Simon (aka, later, Peter) is returning from a long night of fruitless fishing. Jesus boards the boat and suggests casting the nets to deeper water. Simon and crew reluctantly agree, the nets fill to breaking with fish, and they return to shore. A story of faith and a reminder of the optimism of fishermen and women.
"Old Man and the Sea" by Ernest Hemingway. An epic story of fishing, suffering, and hardship, but more about friendship than anything else.
"A Fly-Fisherman's Blue Ridge" by Chris Camuto. A book about fly-fishing in the southern Appalachians. I won't say how much it influenced me, but I scraped up enough money to buy a hovel in WV and fix it up after reading it. NB: if you want to fish more don't buy a fixer-upper in WV.
"The River Why" by David James Duncan. A story of a young man who grows up torn between bait and fly-fisher parents. He retreats to the wild waters and discovers many lessons in life, love, and finally, catch and release!
Rob Masonis, vice president western conservation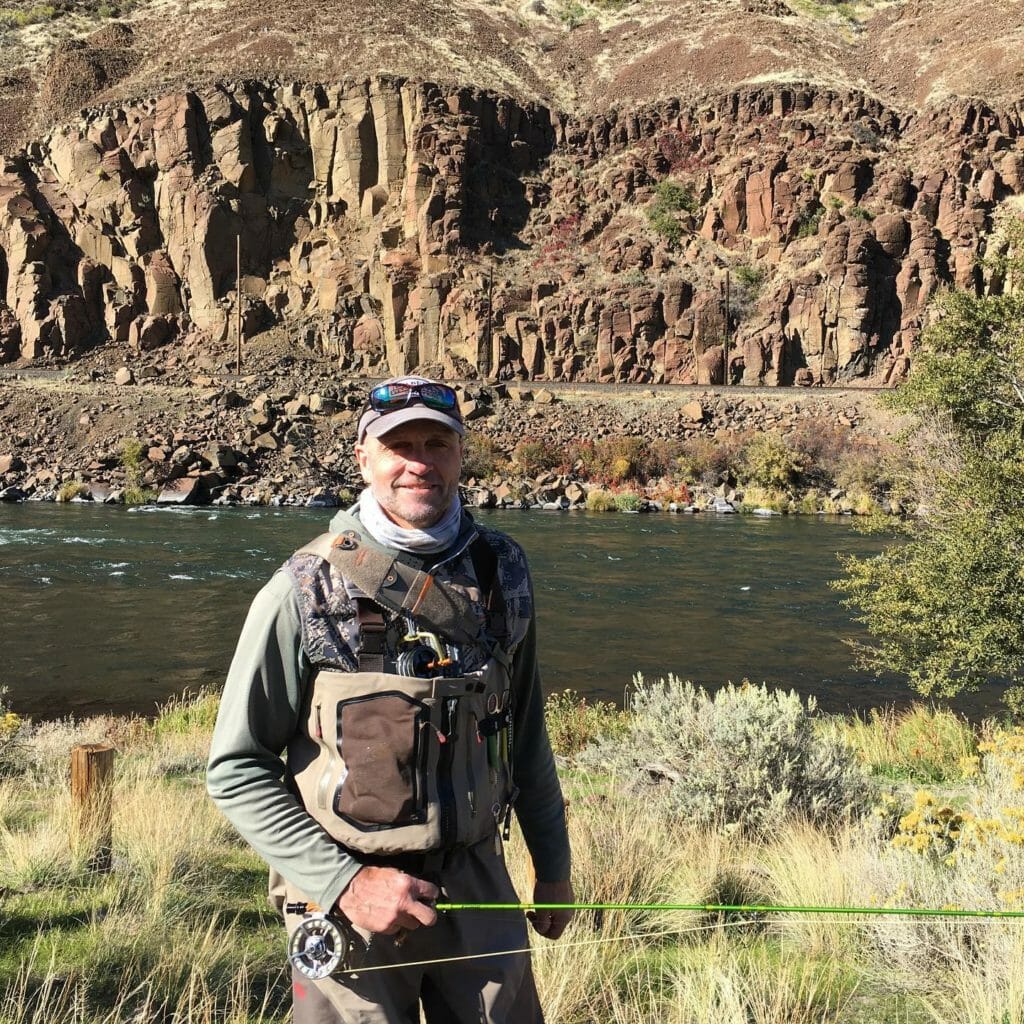 "River of the Angry Moon" by Mark Hume. This gem of a little book is chock-full of information about the ecology of coastal northern salmon and steelhead rivers in the Pacific Northwest, generally, and the Bella Coola River, specifically, and what it is like to fish these rivers through the seasons. It also contains great wisdom about the conservation actions needed to maintain healthy rivers and fisheries, and cautionary tales about the long-term impacts of mismanagement.
Honorable mention: "Cadillac Desert" by Mark Reisner. The seminal book on water development in the West and its profound environmental impacts.
Kara Armano, Southwest region communication director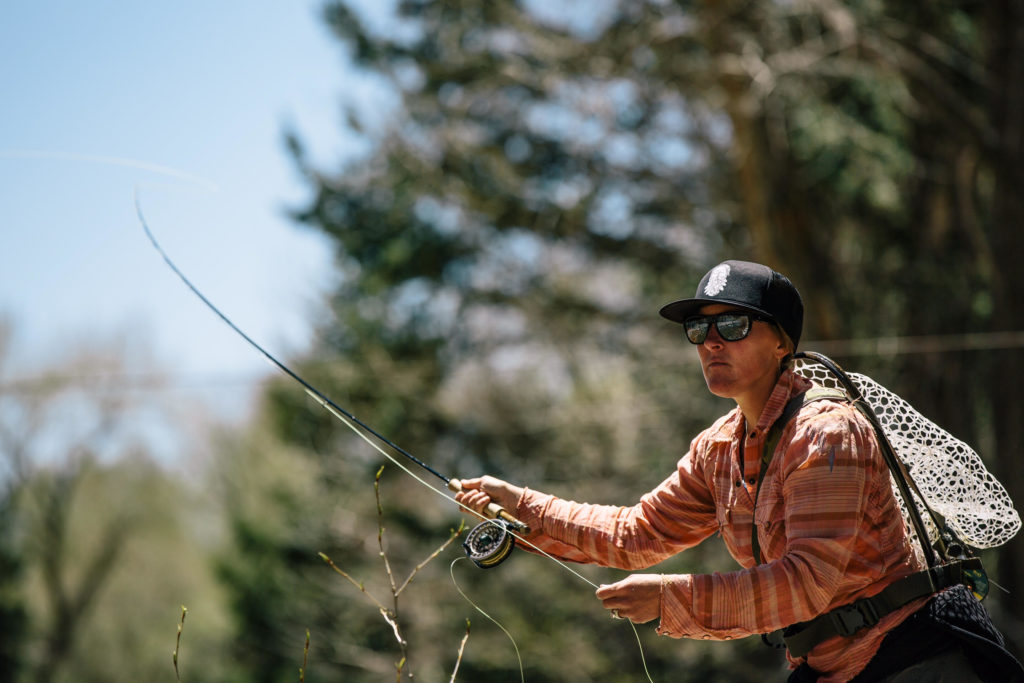 "Inventing Montana" by Ted Leeson. Decades of fishing stories based on the famed Madison River in Montana. Ted is one of my all-time favorite authors. He is modest, engaging, insightful, wry and tends to illuminate life in a way I have yet to read elsewhere. This book is full of wit, surprise, uncanny observation and wisdom yet still leaves room for plenty of fishing stories.
Honorable mentions:

"The River Why" by David James Duncan

"Death, Taxes and Leaky Waders" by John Gierach (because fly fishing desperately needs humor)

"The Sporting Club" by Tom McGuane
David Kinney, associate vice president, Trout Media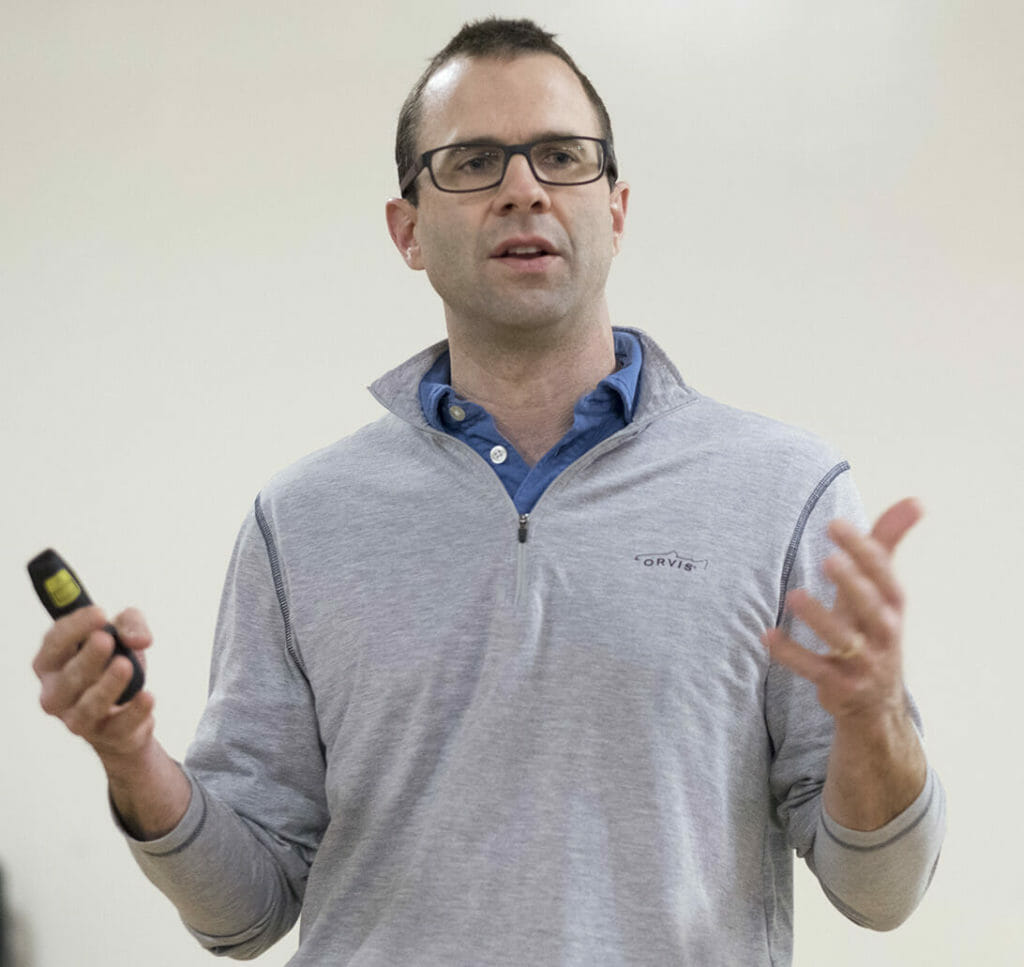 "The Meadowlands: Wilderness Adventures on the Edge of a City" by Robert Sullivan. A trip through "America's first West," the swamps of Jersey, "a reverse commute to the already explored land that has become, through negligence, through exploitation, and through its own chaotic persistence, explorable again." For better or worse, I landed in New Jersey and never escaped. 'The Meadowlands' is an anti-conservation book, a post-apocalyptic trip through the marshlands five miles from New York City that were industrialized and dumped on and half-developed and abandoned. In a place known for its pollution, its garbage fires, and its mob resting places, Sullivan manages to find wilderness canoeing and hiking among speeding tractor-trailers and mosquitos. It's a reminder that even in the most unexpected landscapes, a (sort of) natural world is there for those who search.
Honorable mentions:

"Scavenger's Guide to Haute Cuisine" by Steven Rinella

Anything by McGuane and Gierach

Sticking with my adopted home state: John McPhee's "The Pine Barrens" explores a real New Jersey wilderness; "The Founding Fish" gives shad the book-length treatment; "Encounters With the Archdruid" has David Brower matching wits with miners and developers and dam builders.
Jenny Weis, Alaska communications director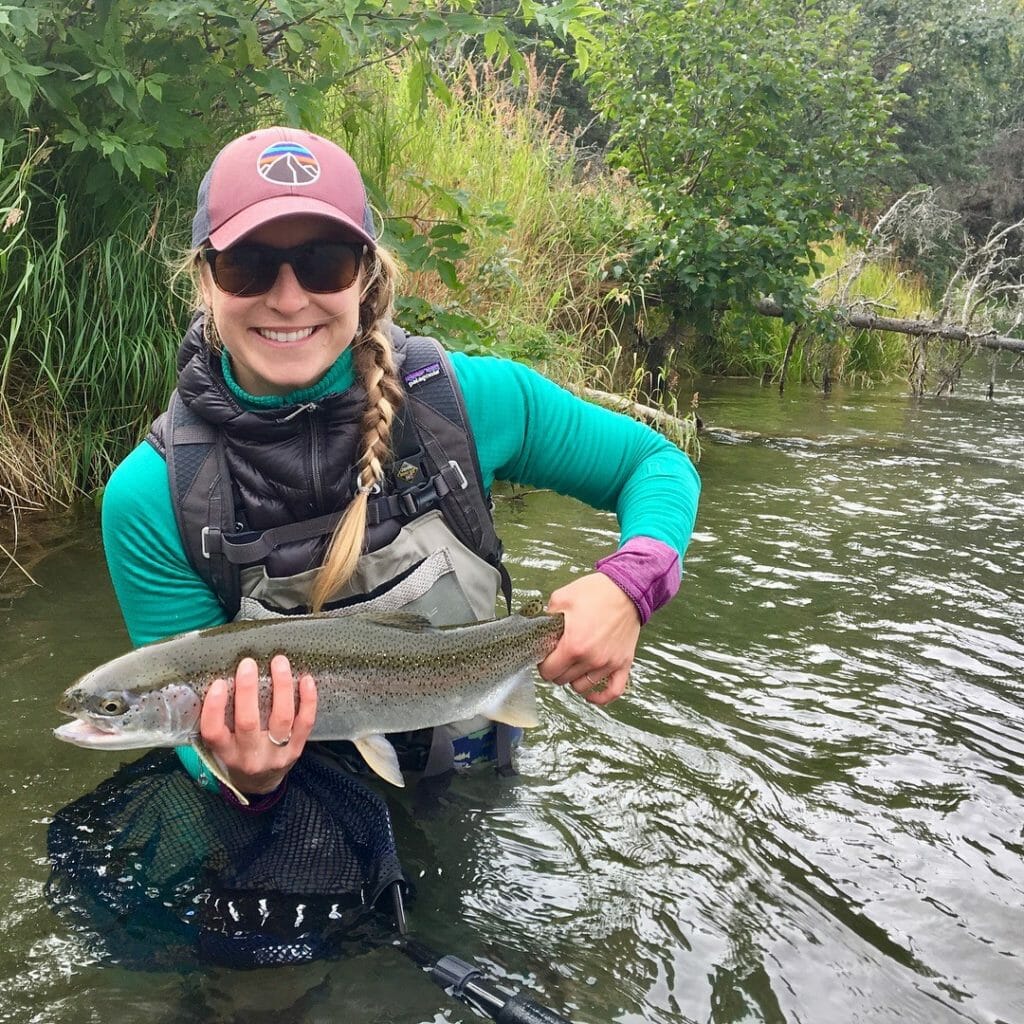 "Shadows on the Koyukuk: An Alaskan Native's Life Along the River" by Sidney Huntington. Admittedly there's not a whole lot of catch and release in this book, but if you think you're "hard core" when it comes to outdoor skills, read this and think again. You'll be rapt reading the true story of the author, as a 7-year-old, being forced to care for his young siblings and survive alone for weeks in the Alaskan wilderness until they are rescued. The storytelling of survival skills and ingenuity, devastating history of Native people in a rapidly changing Alaska, and resilience of this family and indigenous people to keep their culture alive is memorable and awe-inspiring.
Honorable mentions:

"The Emerald Mile" by Kevin Fedarko

"Wild Trees" by Richard Preston

"Sand County Almanac" by Aldo Leopold
Chris Hunt, digital editorial director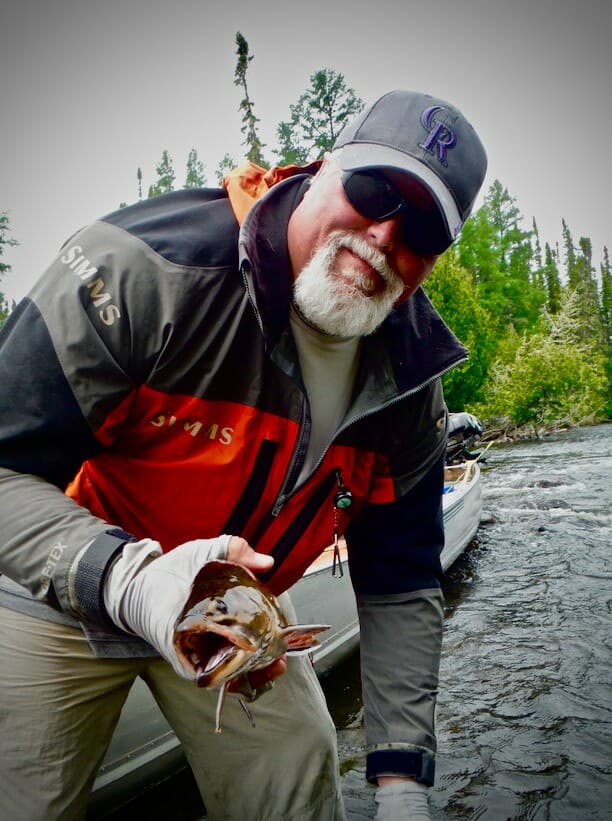 "Snow Dog" by Jim Kjelgaard. Growing up in suburban Denver, within sight of the Rockies but oh, so far away from them for a kid with nothing more than high-country dreams and a banana-seat bicycle, I traveled the spine of the continent instead through the books of Jim Kjelgaard. He wrote a lot about boys like me and dogs, although not dogs like my old mutt Ali, who followed me around the underbelly of the neighborhood as I grew up (I was the kid who got stuck in the culvert trying to float an old sled down the creek, or who came home adorned in black swamp mud after "falling" into the fetid carp pond down the street). He was my constant companion, and though not the hero like the dogs in Kjelgaard's classics, he saw me through adolescence, finally crossing the Rainbow Bridge when we both turned 14. 
Instead, Kjelgaard wrote books like "Big Red," the story of a rural Pennsylvania show dog turned black bear hunter and the boy entrusted to Red's training. He also wrote books like "Lion Hound" and "Wild Trek," both of which feature dogs doing amazing things, but instilling in me a love for the outdoors that persists today, some 40 years later.
But my favorite Kjelgaard book is "Snow Dog," the story of Chiri the husky that watched as a pup as a big black wolf killed his mother and two brothers. Chiri is abandoned in the north woods, where grizzlies roam, coyotes nip at his heels and the ever-present threat of the black wolf and his pack persists. He forms something of a bond with a fur trapper — Link Stevens — and together, man and half-wild husky brace for the deadly encounter with the black wolf.
Kjelgaard's "Snow Dog" was transportive — I'd go from reading it under the covers with the help of pen light to the snow-covered woods, where both man and dog faced off against nature in some brutal encounters that ended, eventually, in an uneasy truce. There was no conquering the North Woods, and the wild spirit of a dog weaned on the brutal landscape persisted.
Today, my old mutt, Phoebe, and I traverse the woods and waters of eastern Idaho, fly fishing through our days and watching the stars light up the night sky around the warmth and security of the campfire. We've both been known to sing to the coyotes on the desert and look for bear and cat tracks in the streamside mud. Even now, over 50, I still sometimes pretend that I'm a young Link Stevens and Phoebe is Chiri the super-husky and that the fish we're pulling from the creek aren't local cutthroats, but stunning Dolly Varden.
Jim Kjelgaard's book branded my soul with a love for wild places and wild things. The influence these classic young readers have on my spirit is likely immeasurable. Years ago, I snatched up as many old Kjelgaard books as I could find and I took to reading them aloud to my kids. The books likely didn't impact my children like they did me, but they both eagerly listened at bed time to the tales that shaped the man their father had become.
If you're looking for some books that will give you something to share with the young people in your lives during these troubled times, you can't go wrong with Kjelgaard's books about boys and dogs.
Honorable mentions:
"Owls in the Family" by Farley Mowat
"The Great Brain series" by John D. Fitzgerald
"River Music" by James Babb
"Call of the Wild" by Jack London
"The River Why" by David James Duncan
Alright, folks. That should be enough to keep you busy for a while. What have we missed?