Editor's note: The biggest sporting event of spring, the NCAA basketball tournament, is simply not happening this year thanks to the coronavirus pandemic. Anglers, though, can still effectively "social distance" and go fishing in areas where it's safe and legal to leave the house, using their favorite flies. In that spirit, TU and our friends at Loon Outdoors are teaming up to offer the Spring Fly Showdown—a vote-to-win tournament featuring some of the best-known fly patterns out there. Over the course of the next two weeks, we'll pit great flies against each other in a "March Madness"-style bracket. You pick the winners of each "game," and any who vote will be entered in a contest to win great Loon fly-tying equipment.
Our second opening-round matchup features one of the most popular attractor nymphs vs. one of the most popular attractor dry flies: the Prince squares off against the Stimulator.
The Prince Nymph might be a nymph angler's answer to the Royal Wulff. Tied with peacock herl and weight, this fly, depending on its size, can imitate lots of different subsurface insects, but doesn't accurately represent any single aquatic insect specifically.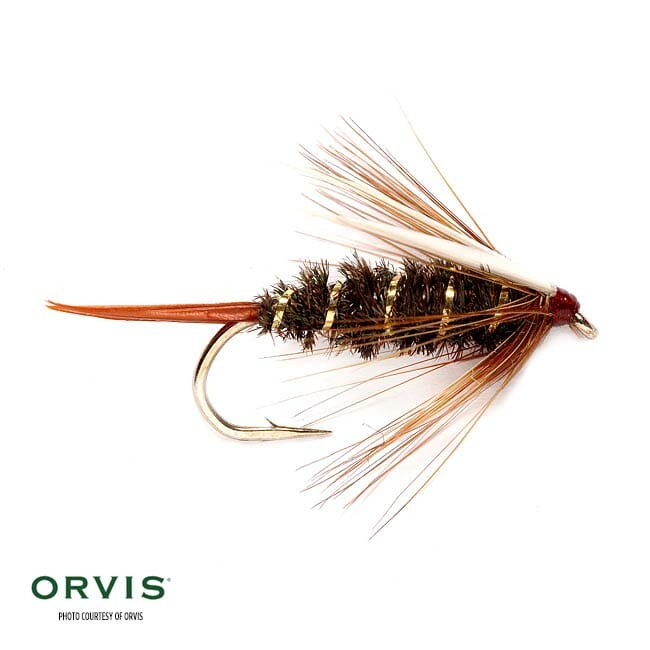 Tied in small sizes—sizes 16-20—the Prince might share a reasonable profile with small mayflies (like a Blue-winged Olive). Tied a big bigger, it's a good caddis nymph imitation. Still bigger, in sizes 8-12, it's a stonefly nymph in the eyes of many anglers. I've used big versions—size 6-8—to catch steelhead in Idaho's Salmon River.
The fly was first tied by its namesake, Doug Prince, in the 1930s, making it one of many patterns that have passed the test of time. Today, most Prince Nymphs are tied not only with wire for weight (lead-free, please!), but also with brass or tungsten beads for a head. These flies are fished at or near the bottom, and there's a reason they've been around so long.
They work.
The Stimulator is an incredibly versatile fly that meets the needs of dry-fly anglers starting early in the season and last until the last of the big bugs are on the water in the fall.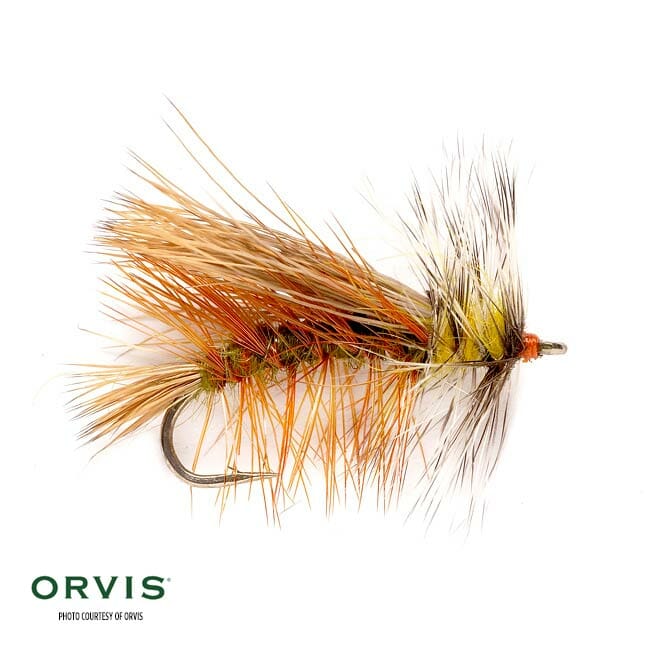 Tied with a peach or orange body, the "Stimmi" is an excellent adult stonefly imitation during the salmonfly hatches of May, June and early July. Later in the summer, it's a quality attractor pattern that can reasonably mimic a big caddis. In late summer and early fall, the Stimmi can be deadly as a grasshopper imitation.
It's fairly easy to tackle at the vise, too, which makes it a common go-to attractor in most every trout angler's fly box.