Editor's note: The biggest sporting event of spring, the NCAA basketball tournament, is simply not happening this year thanks to the coronavirus pandemic. Anglers, though, can still effectively "social distance" and go fishing in areas where it's safe and legal to leave the house, using their favorite flies. In that spirit, TU and our friends at Loon Outdoors are teaming up to offer the Spring Fly Showdown—a vote-to-win tournament featuring some of the best-known fly patterns out there. Over the course of the next two weeks, we'll pit great flies against each other in a "March Madness"-style bracket. You pick the winners of each "game," and any who vote will be entered in a contest to win great Loon fly-tying equipment.
Today's Spring Fly Showdown continues with a face-off between a funky dry fly and a new classic nymph—both have found dependable homes in fly boxes all over America.
First tied by Colorado fly tier John Barr, the Copper John is now a nymph angling go-to bug, particularly in tailwaters where, tied small, it can and will move picky trout.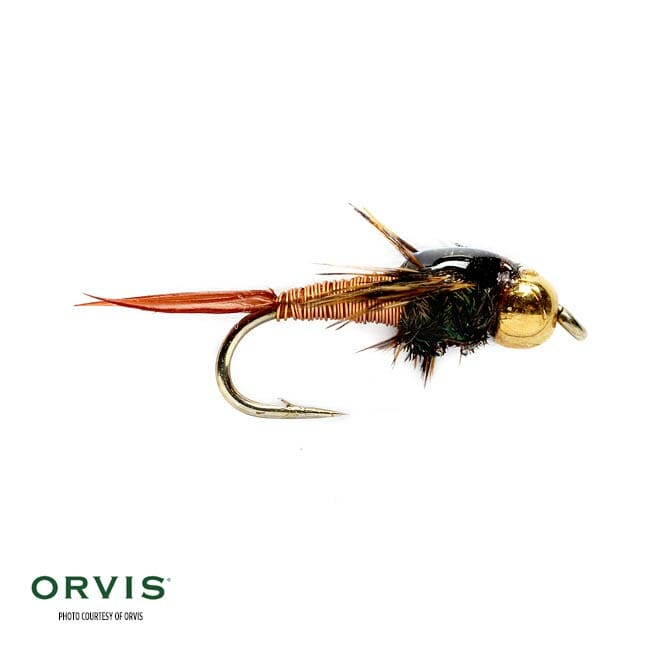 The Copper John can be tied old-school with copper wire, or you can tie it in red or, my favorite, lime green. It gets down quickly and it's flash makes it visible to trout, even in murky water. I love to use the Copper John as the trailing nymph under something a little bigger, like a Girdle Bug or Prince Nymph. It's a fish catcher, regardless of how you choose to fish it.
If you fish backcountry streams for wild trout, you likely have a few of these attractor mayfly patterns in your fly box. Effectively described as a Parachute Adams variant, I like to think of the Purple Haze as something a bit more complex.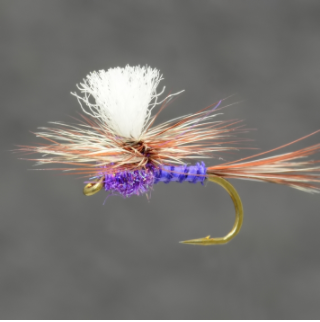 Its profile is more slender than that of its classic relative, and it's got a bit more flash than the old-school Adams. It does work well for backcountry trout—no argument there. But is it really a variant? I'd describe the Purple Haze a bit differently. How about the grandchild of the classic Adams?