Trout Unlimited and SweetWater Brewing Company teamed up again in 2019 to work toward cleaner water for people and for trout.
The Atlanta-based craft brewery invited TU to participate in their Save Our Waters campaign for the fourth consecutive year. As part of the program, SweetWater pledges a donation of up to $20,000 to match donations made to TU.
Trout Unlimited dedicates the generous support from SweetWater to TU's Embrace A Stream program, which provides grants to TU chapters for on-the-ground projects. During the Save Our Water campaign period from June through August, donors made 3,917 gifts totaling $223,174.10, ensuring that TU would qualify for the full gift from SweetWater.
Since SweetWater first invited TU to participate in the Save Our Water effort, the brewery has donated more than $80,000 to Embrace A Stream.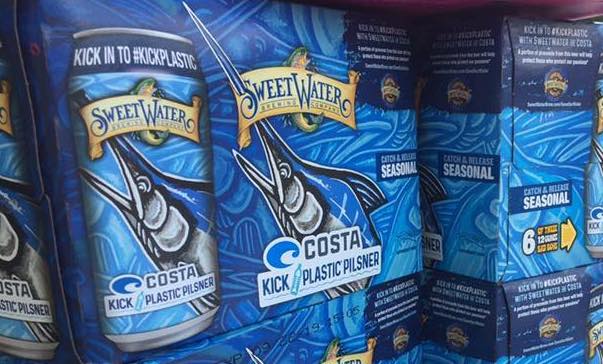 Additionally in 2019, SweetWater teamed up with Costa del Mar for a Kick Plastic campaign to increase awareness of the risks single-use plastic products pose to the environment.
TU hosted four Kick Plastic river cleanups across the East, with volunteers collecting tons of trash from trout stream and then celebrating afterwards with SweetWater's Kick Plastic Pilsner.
"SweetWater enthusiastically supports Trout Unlimited – they share our passion for protecting our great outdoors to ensure that generations to come will continue to enjoy, love and respect the planet," said SweetWater Brewing Co. founder Freddy Bensch. " We're proud that our advocacy and donations help TU continue their great work with Embrace A Stream, and that we can partner on volunteer missions like Kick Plastic cleanups.
"SweetWater looks forward to many more years of Saving Our Water together."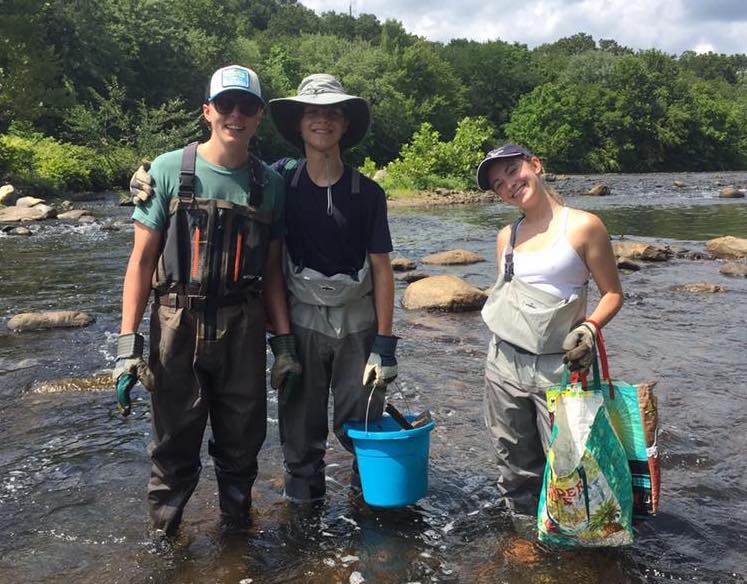 Jeff Yates, director of volunteer operations for Trout Unlimited, said that cleaning waterways of trash is not only good for trout, but also good for building a community of conservation-minded people who care about their local rivers and streams.
"Thanks to the innovation and support of SweetWater Brewing and Costa, our Kick Plastic Cleanups became a rallying cry across the East to raise awareness and action among our members, supporters to give back to the rivers in a meaningful way," Yates said.
Since its inception in 1975, EAS has funded more than 1,080 individual projects with nearly $5 million in direct cash grants. That investment has been leveraged by an additional $14 million in cash and in-kind services from local TU chapters and councils.

In 2019, more than $100,000 in grants was awarded for 29 projects in 19 states. For more information on projects, visit the Embrace A Stream Facebook page.