By Jamie Vaughan and Nick Sanchez
With much of the world on hold, many of us may be looking to find new footing. Now is a good time to appreciate places where that path in front of us is a little bit better than it was before, like a newly built section of trail.
This past November, volunteers gathered at Seidman Park in Michigan for a trail building workshop hosted by Trout Unlimited, Land Conservancy of West Michigan, North Country Trail Association (NCTA) Western Michigan Chapter, REI, and Kent County Parks.
The workshop is part of a series that Trout Unlimited is hosting to provide resources and technical assistance to forest landowners who provide critical protections of important coldwater resources.
Experts from NCTA led landowners on a hike through the park and pointed out trail features, demonstrating how thoughtful trail design keeps natural areas and streams healthy.
At the conclusion of the hike, landowners completed a trail project in the park to gain hands-on experience in proper tool selection, trail design, and building techniques. They learned how to decommission a section of trail, solve common trail issues, reduce maintenance, and reroute and build a new section of trail.
This section of the North Country Trail once diverted and pooled water from an ephemeral stream, an important vein that ultimately feeds Honey Creek, a coldwater tributary to the Grand River.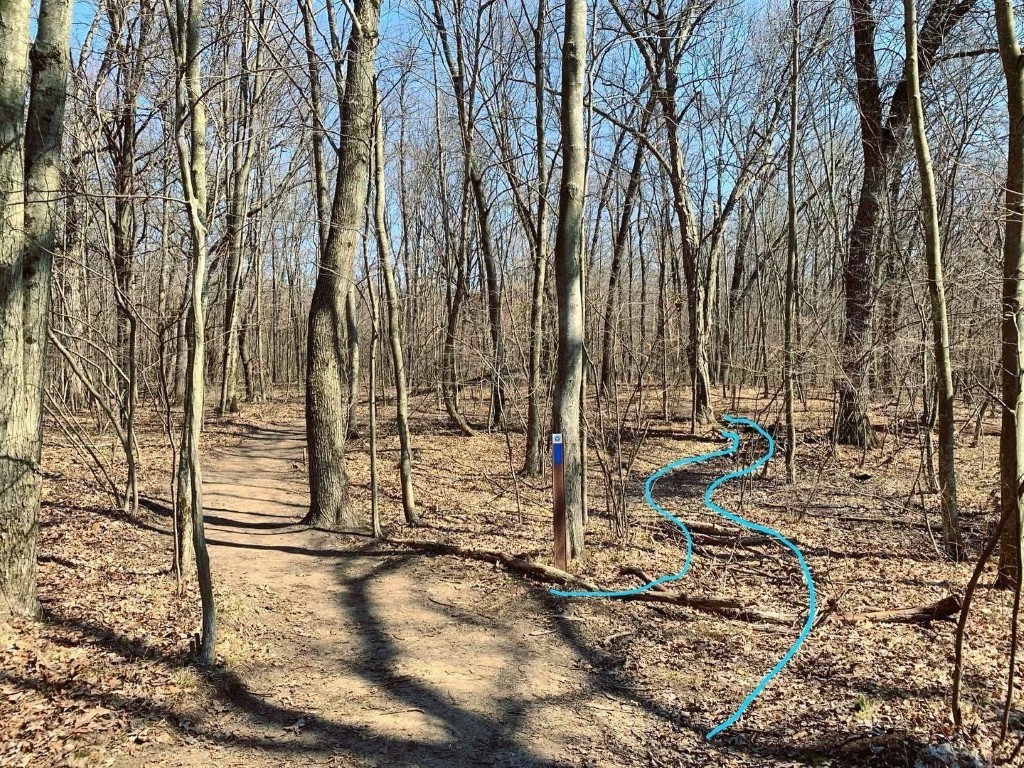 Seeking a drier route, trail users made their way through to slightly higher ground causing the trail to widen, trampling vegetation and causing erosion. In a matter of hours, hardworking volunteers built a fresh new section of trail to keep hikers dry and resources protected.
Progress can sometimes be difficult to observe but when you swing a McLeod or a Pulaski you will marvel (or scowl) at how easily your progress is tracked.
In combination with nature's ability to recover, the expert-led hard work seems to have paid off. Today the former route is hardly recognizable. With a little luck, collaborative partners and the can-do spirit of the conservation community, results are sometimes better than expected.
Conservation will look different in the coming months, but taking the time to look back and appreciate our successes and failures may help us find strength and a pathway forward.
This workshop series is funded by the U.S. Forest Service.
Jamie Vaughan is the Rogue River Home Rivers Initiative project manager for Trout Unlimited. Nick Sanchez is a conservation easement stewardship specialist with the Land Conservancy of West Michigan.