We're lucky in Alaska. Not only do we have productive fisheries with incredible scenery and ample summer light, we've got a wonderful and memorable cast of characters eager to help defend the wild and fishy places we all enjoy.
This is the first post in a series from the Alaska team to highlight some of our members who go out of their way to give back. Introducing…
Dave Lisi, co-owner and head guide of Cooper Landing Fishing Guide. Cooper Landing, AK
TU-AK: Hey Dave! Thanks for all you do for Trout Unlimited. We want your fellow Alaskan members to get to know you a little bit. Can you describe you perfect fishing day for us?
DL: The perfect fishing day for me is sort of a combination of the feeling of solitude with the feeling that I am sharing the experience with someone else. Luckily as fishing guides in Alaska, we get to share in that every day. In our down time, we love to hit the water, but mainly for the sense of solitude and shared experiences with friends and loved ones.
TU-AK: What are three things a beginner angler needs to know?
Don't take it or yourself so seriously – enjoy the process
Fish and their environment come first
Take the time to enjoy the time you spend out there and don't focus on results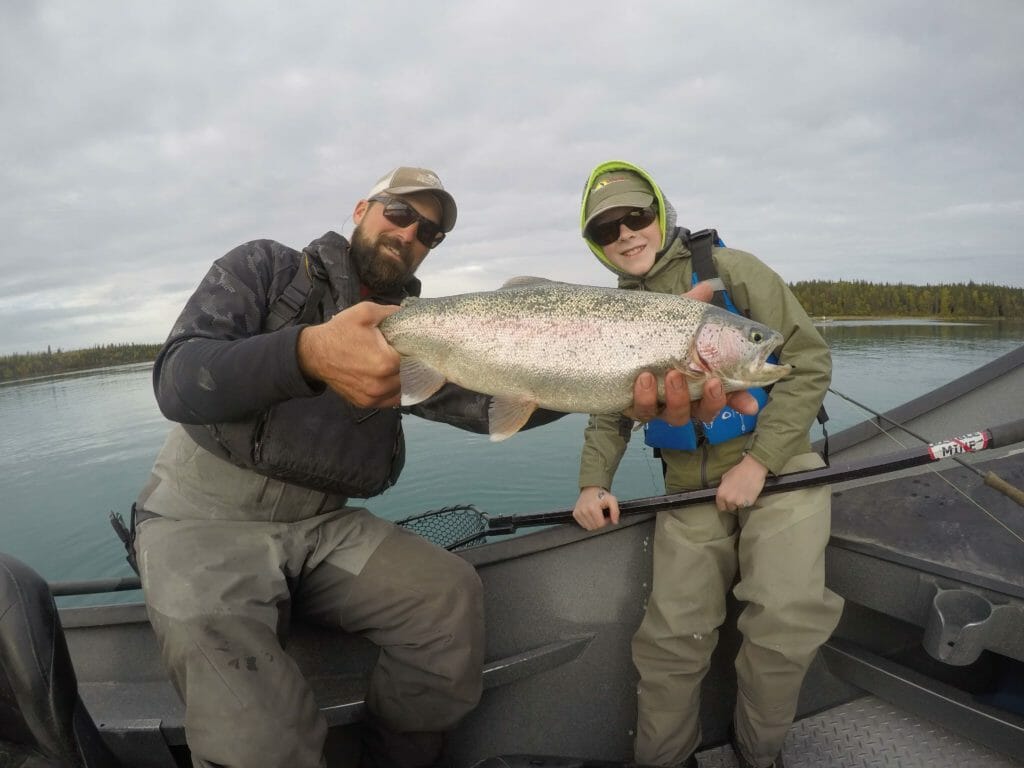 TU-AK: What was the event, person or place that first inspired you to work toward conservation with Trout Unlimited?
DL: Several things come to mind – I have been familiar and/or associated with Trout Unlimited for as long as I can remember, but when Jackie and I were fighting the Snow River Dam here in Alaska, the support and resources Eric, Nelli, Austin and others from Trout Unlimited shared with us really helped propel our efforts to eventually defeat the dam proposal – we couldn't have done it without the help of Trout Unlimited and dedicated anglers (and Jackie's amazing research abilities).
TU-AK: What's your most used piece of gear?
DL: By far, my waders – I usually go through 2 or 3 pairs a season and literally live in them.
TU-AK: What piece of gear was your greatest waste of money?
DL: Any time I spend money on a new fad or gimmick to try to "look the part." Fly fishing is such a simple sport and its simplicity can often be clouded with new, trendy gear and unnecessary "objects" that simply get in the way of the experience.
TU-AK: Who taught you to fly fish?
DL: I have always had a fly rod and was self taught – although, with the advent of the internet and all the wealth of information available, I would say many of the world's best fly anglers were and are my teachers in some respect.
TU-AK: Who was your favorite/most interesting client?
DL: I could name dozens of people who were my favorite and/or most interesting clients – every day is awesome because you get to meet people from all around the world who all have different reasons for being in Alaska, for fishing in Alaska and who all have great back stories. The person who most comes to mind is Rich P (you know who you are!). Rich has become a life mentor and someone who I have spent multiple days on the river with just talking about life and about the art of fishing with a two-handed rod. He is a great person to spend the day with and share life experiences with.
TU-AK: How have you incorporated conservation or environmental sustainability into your business? And/or more broadly, what are ways that businesses can help conservation efforts, either with a group like TU or on their own?
DL: We try to do as many things within our business to foster environmental sustainability as possible. We try to reduce our daily waste (no plastic bottles, going paperless, etc…). We also do roadside cleanups, river cleanups and often engage our clients in conversations about our environment in Alaska and why it is so important to take care of it. I think the most important thing other businesses can do is to take a look at the impact they have on the environment, the fish, the rivers and the life cycles we are a part of interrupting every day.
TU-AK: What was your favorite or most memorable catch?
DL: Here again, I have lots and lots of memorable catches and lots of stories about the "one that got away." Honestly my most memorable catches are from folks who catch their first ever fish with me or their first ever on a fly rod. My hope is that the experience they have with us will become a lifelong memory and they may find a new lifelong passion in the sport. For the "one that got away" I have had several monster Rainbow Trout in the 30″ category school me and my clients over the years – I can remember each one exactly like it just happened!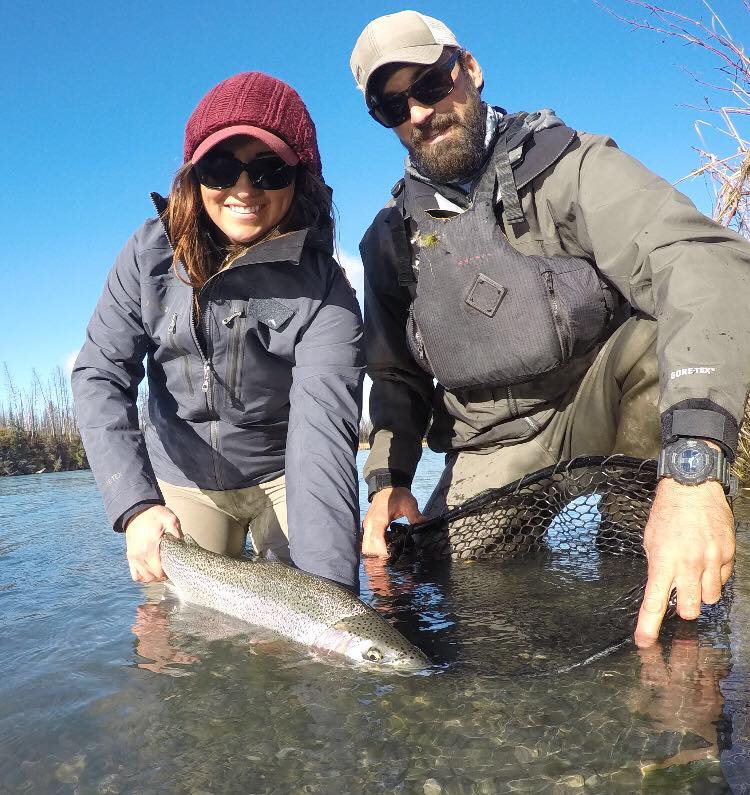 TU-AK: When do you feel fortunate?
DL: I feel fortunate every day I get to wake up and do something I truly love for my "job." I get to work with people from all across the world and I get to share with them my passion for the sport and for the place I call home.
TU-AK: If you weren't a guide/business owner, what profession would you have?
DL: I would probably be a part of education in some respect. In a past life, I was a professional lacrosse player and I used to coach and teach lacrosse for many years, so probably something in that field or some field of education.
TU-AK: Thanks, Dave!
To our readers and friends: make sure to check out Cooper Landing Fishing Guide next time you're Dave's neck of the woods.