We care about clean water, healthy fisheries and vibrant communities. We roll up our sleeves to volunteer, we sit on our boards, and we strategize as members and leaders of staff. We want you to join us.  For a discounted first-time membership, click here: https://gifts.tu.org/we-are-tu
The aim of this blog series is to highlight our friends, in hopes of making many new friends of broad stripes. In this series you'll meet people of diverse communities – our good ideas, what we have in common, and where we differ. Know someone we should feature? Nominate them here.
Since it's not possible to sit down and have coffee or spend an afternoon on the river to show you what we're up to, a blog post will have to do. As you read, we hope you'll consider joining us. We need your ideas to help make a bigger impact.  
Together, we'll help protect the special places we love.  
Crystal's nomination said, "She is a die hard conservation advocate … in her professional capacity but also in her personal life. Crystal is a unique member of our TU membership as angling is not her driving interest in our mission. While angling is our organizations impetus, we are inclusive to all coldwater conservation advocates!"
In keeping with our ongoing equity practice, the "We are TU" series is focusing more directly on the need to foster a more equitable, diverse and inclusive fishing and conservation community. We have updated the questions as such. If we are to protect, conserve and restore our rivers and streams, we will need all voices at the table and all hands on deck.
Introducing Crystal Elliot:
Figure out what you care about, what needs help, and what you're good at — and then look at where those things intersect.

Crystal Elliot
What's your history with conservation? I got hooked on nature climbing trees in my backyard and watching "Nature" on PBS on our old black-and-white TV. Boy, was my mind blown when we upgraded to a color tube. I joined the environmental club in high school and never looked back.
What is your history with fishing/fly fishing (if applicable)? My dad used to take me down to Lake Washington to fish for trout, and my favorite part was opening up my little Snoopy and Woodstock tackle box and playing with all the brightly-colored squishy lures and fish eggs. It's embarrassing to admit, but my fishing interests haven't changed all that much. Ha! Did I say that out loud?! The truth is I've dabbled in fishing over the years, but with so many recreational opportunities vying for my time (as well as a 4-year-old and a giant, unruly garden), I have to admit fishing has fallen down the list. There's always next year (sigh). That being said, however, one of my favorite things to do in the summer is to snorkel the river and commune with those little swimming jewels of this planet that I'm working so hard to protect and restore.
Describe one challenge you face and how do you overcome it. My 4-year-old is terrified – I mean TERRRRIFIED – of smoke detectors. She was traumatized when we tested them this summer and they all started beeping in unison. She ran out of the house and wouldn't come back. Literally. We had to take all the smoke detectors down for her to even consider coming back in the house. We decided we need to help her face her fears head-on, so now she sleeps with a dismantled smoke detector by her bed, and we do puppet shows about why smoke detectors are important and help keep us safe. Moral of the story: face your fears head-on, and don't test your friggin' smoke detectors when your 4-year-old is in the house.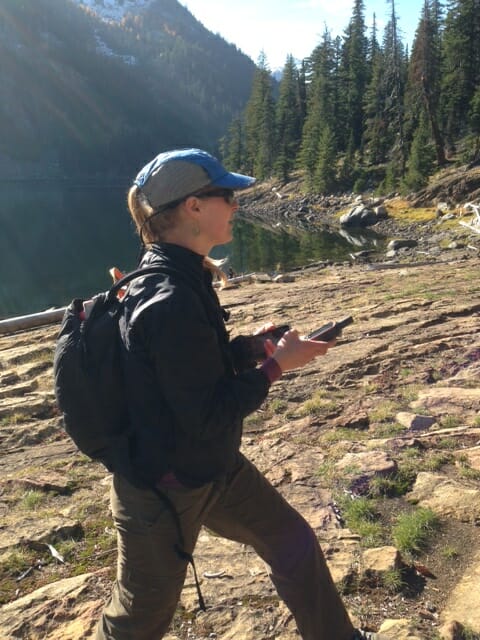 What does 'giving back' mean to you? Figure out what you care about, what needs help, and what you're good at — and then look at where those things intersect. To me, giving back means doing everything in my power to leave the earth in a better condition than when I got here. Kind of a heavy lift these days.
Describe a perfect day. Daily meditation, vinyasa yoga sesh, backcountry ski day with epic pow and good friends, apres ski libations (just a glass or two), gourmet dinner (cooked by someone other than me) followed by dessert (of course), early bedtime in order to do it again tomorrow.
What are your secret skills? African drumming and dancing; teaching yoga; mouth trumpet.
What's one of your quirks? You can ask my mom about this one. Before I can remember, I started bonking my head on my pillow to help myself fall asleep. At age 3, my mom asked me why I did it, and I told her it was to "knock the dark corners out of my brain." Whoa. Creepy. Poltergeist, anyone? In college, I would sometimes wake myself (and my roommates) up in the middle of the night with sub-conscious head-banging. Embarrassingly, this happened well into my 30s. I always thought there was something wrong with me (which is probably true at many levels), but in the midst of frantic late-night Googling to try to decipher my own kid's sleep issues I came across head banging on some OMG-I'm-going-insane-with-kid-sleep-problem websites, and it's apparently a thing. #originalheadbanger
If you could squeeze one more thing into your regular routine, what would it be? Learning guitar.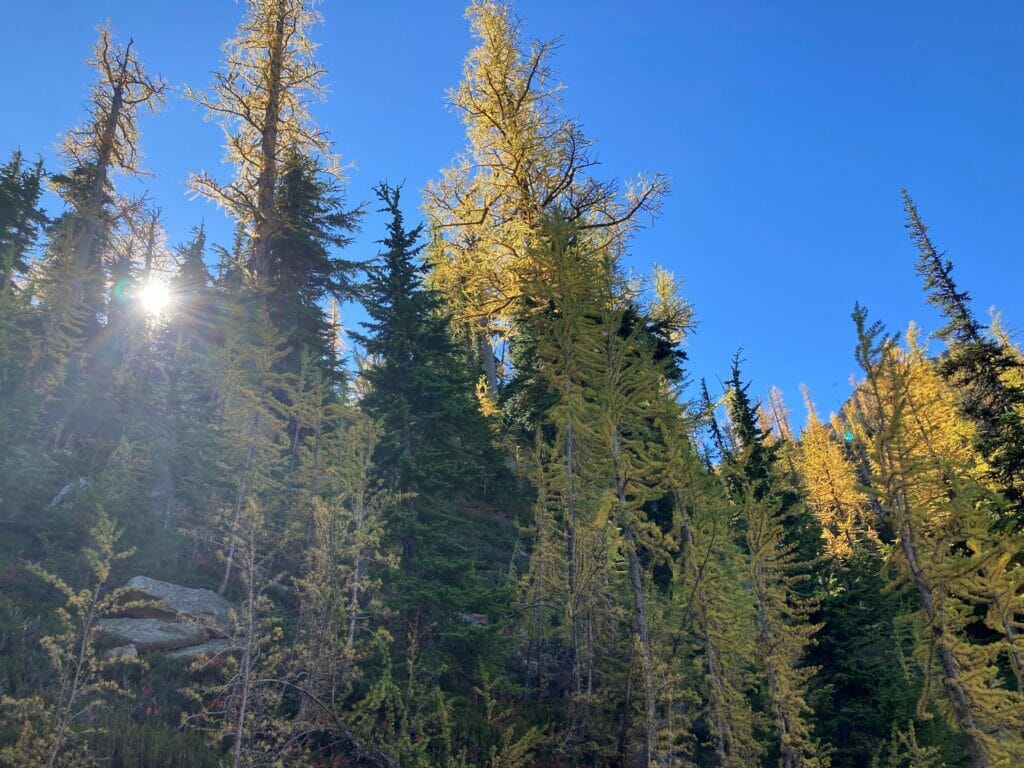 If you could give advice to your younger self, what advice would you give? Quit playing soccer while you're ahead. Four knee surgeries by age 21 is way too many.
What do you want to see in the future of Trout Unlimited or in conservation? More appeal to the masses — increased relevancy to everyone. We only have one earth — let's make it a better place.
Name a person you admire. Why do you admire them? TU volunteers Kim McDonald and Pat Hesslegesser. Their passion for fish and watersheds is inspiring and contagious. I recently worked with them on a legislative campaign, and they met every challenge with equal parts tenacity, grace, and dedication. And they were volunteering their time to this cause, not getting paid like I was. Simply awesome women with hearts of gold for protecting what they love.
Why Trout Unlimited? I am proud to work for an organization that is supremely motivated by the cause of making sure our watersheds are better than when we found them, and we follow-through on that intention by putting our time, energy and resources where our mouth is. Lip service and hand-waving are not in our vocabulary. Quite plainly, we get stuff done for conservation like no other organization out there. Full stop.
If you want to join Crystal and grow the community and work of Trout Unlimited, we encourage you to become a member! For a discounted first-time membership, click here: