Join Sadie and the Trout Unlimited community today by becoming a member! For a discounted first-time membership, click here: https://gifts.tu.org/we-are-tu
We care about clean water, healthy fisheries and vibrant communities. We roll up our sleeves to volunteer, we sit on our boards, and we strategize as members and leaders of staff. We want you to join us. 
Thanks to initiatives such as TU's decades-old Women's Initiative – now Diversity and Inclusion Initiative – and those of our partners, new groups have engaged in coldwater conservation and the sport of fly fishing. The aim of this blog series is to highlight these friends, in hopes of making many new friends of broad stripes. In this series you'll meet people of diverse communities – our good ideas, what we have in common, and where we differ. Know someone we should feature? Nominate them here.
Since it's not possible to sit down and have coffee or spend an afternoon on the river to show you what we're up to, a blog post will have to do. As you read, we hope you'll consider joining us. We need your ideas to help make a bigger impact.  
Together, we'll help protect the special places we love.  
Sadie is president of the Seedskadee Chapter of TU in Rock Springs, Wyoming. The entire leadership of the chapter is young compared to other chapters and Sadie leads the way in organizing new events and keeping members excited about conservation and fishing.
Introducing: Sadie St. Clair-Valdez (Facebook: Sadie St Clair-Valdez, Instagram: @kawibabe23, Email: sadie_st.clair@yahoo.com)
Where are you from? Hometown: Red Lodge, Mont. Current Town/Home: Rock Springs, Wyo.
What's your history with conservation? Growing up on a family operated ranch in Southwest Montana allowed conservation to come a little easier to me growing up where we raise 250 head of cattle. Once I started going to the University of Montana in Missoula is when conservation became front and center. I was going to school for fish biology which is all about how to improve, maintain, and operate different fisheries within an ecosystem.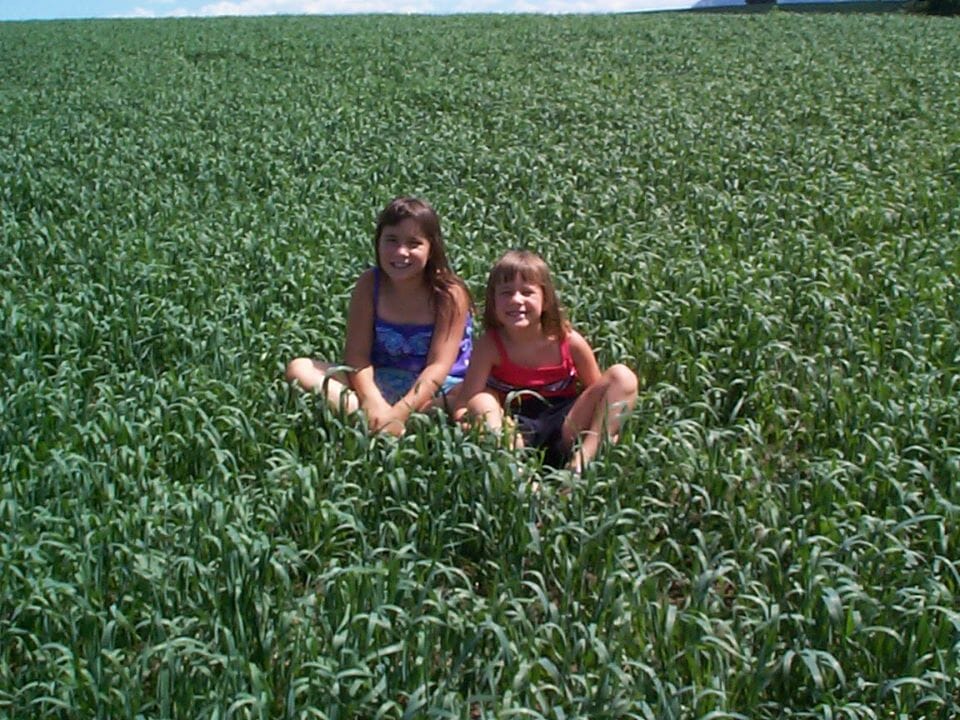 What is your history with fishing/fly fishing? I grow up doing a little bit of spin rod fishing on one of the streams running through the ranch. During college, I did a lot of spin fishing on reservoirs for walleye, lake trout, and northern pike while working as a fisheries technician for Montana Fish, Wildlife and Parks. Once I moved to Wyoming in 2015 after college to work as a fisheries technician for Wyoming Game and Fish Department is when I learned how to fly fish. I had joined the local Trout Unlimited Chapter and had meet my now husband out on Trout Creek putting up steel jack fence for Colorado River cutthroat trout habitat improvement. He is the one who taught me how to fly fish and the rest is history.  
Describe one challenge you face and how do you overcome it. One challenge I face as being chapter president for our local Trout Unlimited, is making sure our volunteers stay excited and engaged while working on projects, events, and fundraising activities. As other chapters might know, it is hard to keep people coming back and I strive to figure out how to do it. I always want there to be something going on each month to provide them different opportunities to partake in. My hope is to find others who want to be a part of the chapter as a leader.  
As other chapters might know, it is hard to keep people coming back and I strive to figure out how to do it.

Sadie St. Clair-Valdez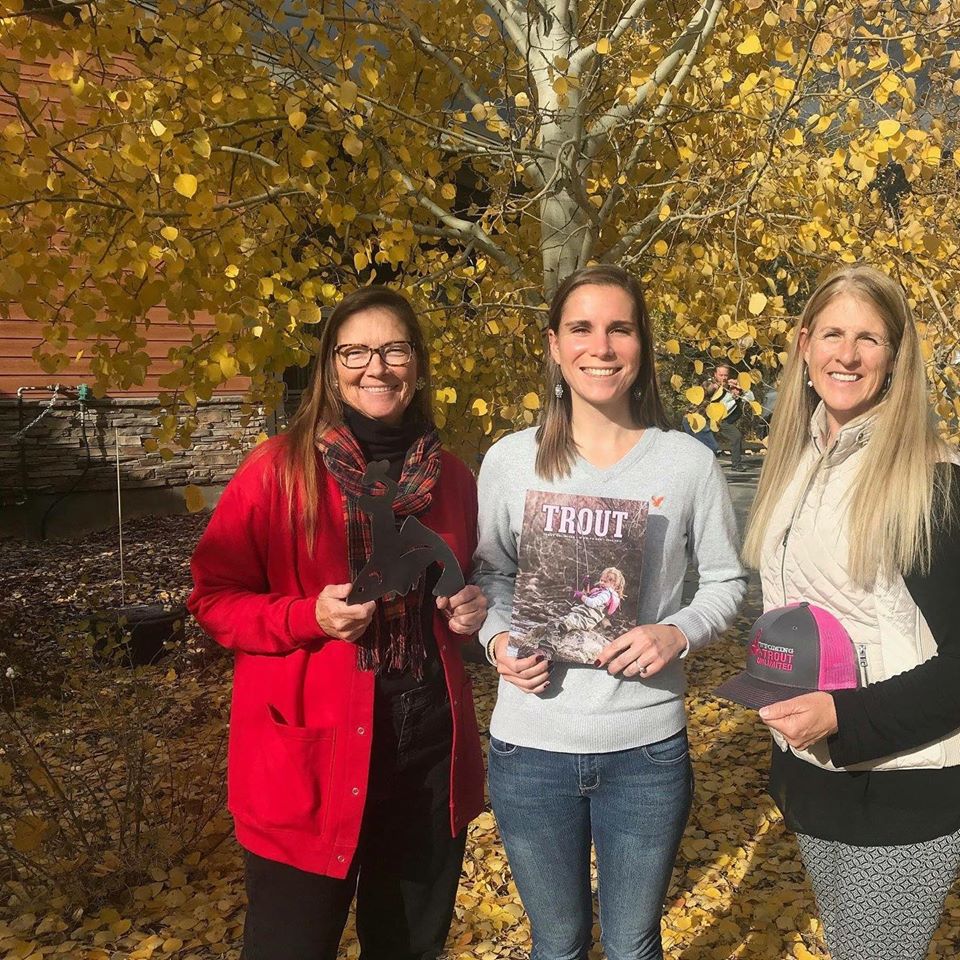 What does 'giving back' mean to you? Giving back to me means stepping out of one's shell to make something happen or provide back to others that don't have the means or energy to do so. Another term I would use is paying it forward where you do one good deed out of instinct and kindness. Those small acts of kindness lead to giving back on a broader scale.
Describe your perfect day. Getting up early to work out at the gym or outside followed by enjoying a banana with crunchy peanut butter then heading outside to recreate with my husband. That being fishing, hiking, or traveling to new places. Then enjoying the evening with a warm meal while wearing sweatpants and a sweater and going to bed by 8-9 pm.
What was your first job?  First job was working for Beartooth Kawasaki in my hometown of Red Lodge, Mont., as a secretary/parts technician. I worked there all through High School. 
When was the last time you thought, "Dang, I'm pretty awesome"? I try not to because then I feel like I will become lazy and think that it will be easy from there on out. Staying pretty awesome requires pushing yourself to complete goals every day.
What do you want to see in the future of Trout Unlimited or in conservation? For the future of TU, I would like to see them continuing to hold onto what they stand for; conserve, protect, and restore cold-water fisheries. I also want to see more of the younger generation getting involved. We always stress too much about wanting them to get involved and how that can be done. Social media is their lives so being able to figure out how to reach out to them and continue to do it on a consistent basis should keep their interest.
What is an example of something awesome you've seen that helps make conservation or fishing more inclusive to new groups of people? Our chapter hosts the Fly Fishing Film Tour every year for our annual fundraiser. This year, we had the greatest response to our event regarding people in attendance and general excitement of what our chapter does. Bringing people together and getting them excited about a sport and how to protect it is so rewarding.
Why Trout Unlimited?  Trout Unlimited allows me to live out me dream of working with fish since I was not able to obtain a permanent job in fisheries after college. I enjoy the drive to protect and improve our fisheries here in Southwest Wyoming and TU makes that possible. The projects we create allows us to work with so many different organizations and members of the community, it feels like a family where everyone has the same passion. 
If you want to join Sadie and grow the community and work of Trout Unlimited, we encourage you to become a member! For a discounted first-time membership, click here: https://gifts.tu.org/we-are-tu