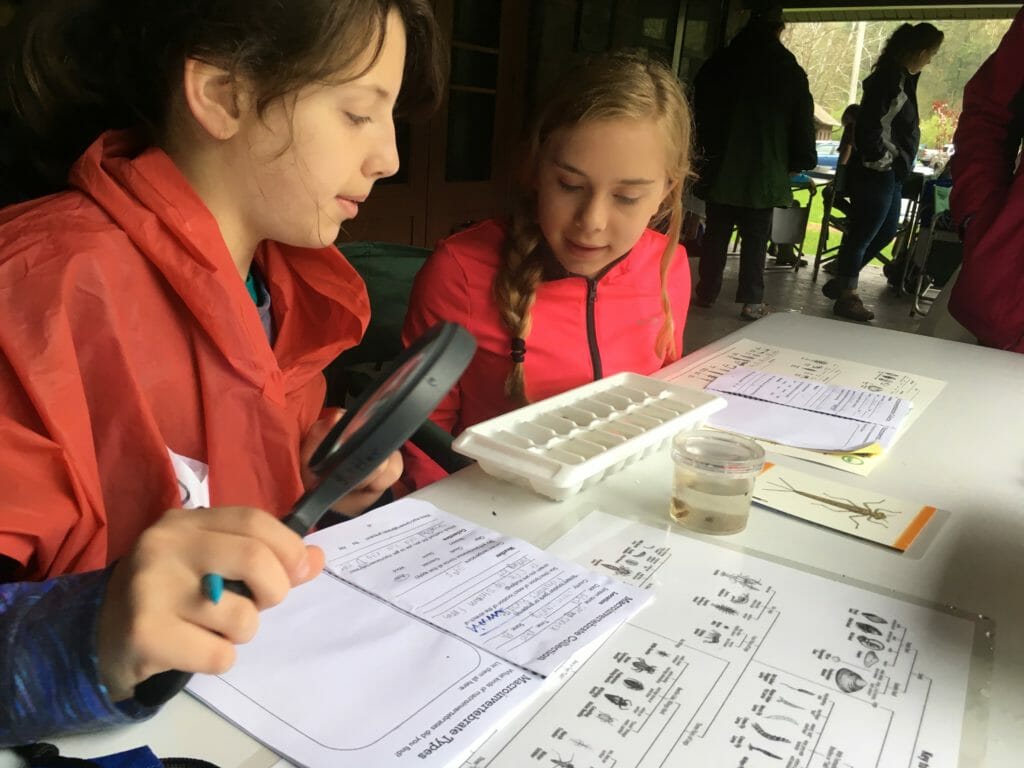 by Tara Granke
The term "science lesson" may evoke visions of students running experiments with beakers, microscopes, and a professor in a lab coat. No longer is that the case. TU's Headwaters Youth Program is all about intertwining informal lessons in STEM (science, technology, engineering, and math) with recreation and the arts to make STREAM education in the outdoors fun and meaningful.
The newest approach to capturing this STREAM spirit has been formed through a partnership between TU and the Girl Scouts. Known as STREAM Girls, this program takes middle school-aged scouts on an adventure through their watershed as a scientist, and artist, and angler. The program has many pieces but is simple enough that a TU chapter or council can easily get the program up and running, especially with help from partners. One great example is Pennsylvania's STREAM Girls program.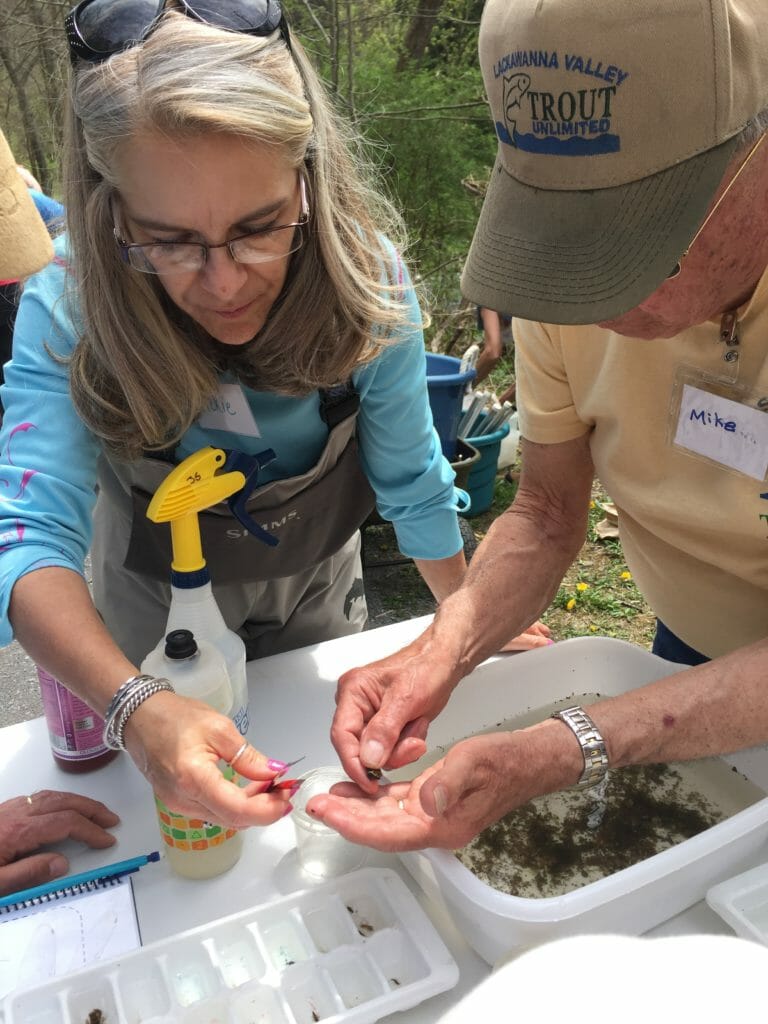 In 2018, TU Headwaters Youth Program staff traveled to Pennsylvania to host a two-day train-the-trainer event for TU volunteers, PA Fish & Boat, Allegheny Land Trust, and Girl Scout leaders. Now, in 2019, the program has grown to three regions with additional partners including YMCA, Lock Haven University, Department of Conservation and Natural Resources, Delaware Valley Women's Fly Fishing Association, and the Stroud Water Research Center. Chapters leading these efforts include Spring Creek, Penns Woods West, and Valley Forge. With PATU's Youth Education Coordinator Judi Sittler at the helm, the state's program is on the path to reach hundreds of budding scientists and anglers each year through TU's program for Girl Scouts.
"STREAM Girls is a really important program for us in PA. It helps young girls build confidence in the areas of freshwater science, technology, fishing, engineering, the arts and math that they might not otherwise have been exposed to," said Judi.
The Stroud Water Research Center in southeast Penna. has shown special enthusiasm for the program and kicked off their first-ever event just this month. Led by Mandy Nix, the Center's Education Specialist, and leaders from Valley Forge TU, their inaugural event involved various community and industry partners to lead the sessions and to also send the Scouts home with fun "SWAG bags."
Other recent efforts and successful programs include partnerships in Michigan with the Rogue River Home Waters Initiative; in Washington with the state's TU Council, Spokane Falls and Klickitat chapters; Oregon with TU staffer Darek Staab working with chapters and troops; in Colorado led by Colorado TU council and St. Vrain chapter along with women volunteer leaders from partner organizations at other TU chapters; and West Virginia TU in partnership with the Department of Environmental Protection. In 2019 alone, we have reached nearly 300 scouts and their parents.
For more insight into what we do at a STREAM Girls event, check out this amazing video funded by a grant from the EPA. Interested to learn more? Contact Tara Granke or Franklin Tate, Headwaters staff, to find out next steps. TU Headwaters train-the-trainer events are made possible by the GRTU Tomorrow Fund.