Trout Unlimited Alaska is excited to announce that Last Cast Lodge in Igiugig (AK) will host the 12th annual Bristol Bay Fly Fishing and Guide Academy from June 5-13, 2020. The Bristol Bay Fly Fishing and Guide Academy is a week-long, professional training program intended to bring local youth from Southwest Alaska in to the robust and growing recreational fishing and lodge tourism industry.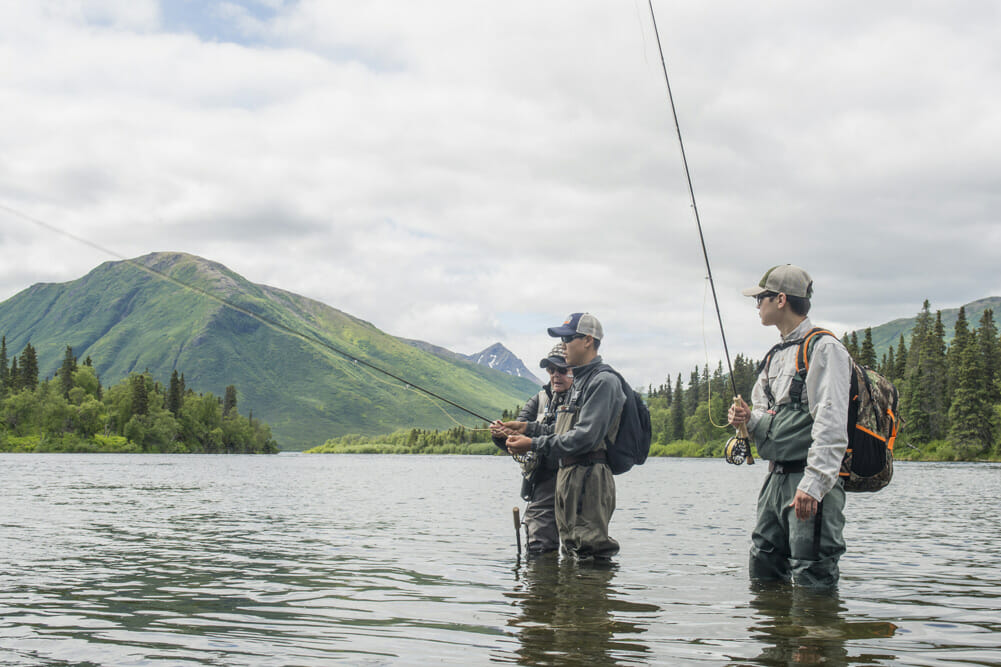 Throughout the week-long riverside course, volunteer instructors teach fly-fishing, tying, customer service and guiding basics, river etiquette, leadership, conservation and principles of fisheries management to local youth of the Bristol Bay region. Academy graduates have gone on to have careers at area lodges as fishing guides, pilots, managers and more. Read more about the Academy.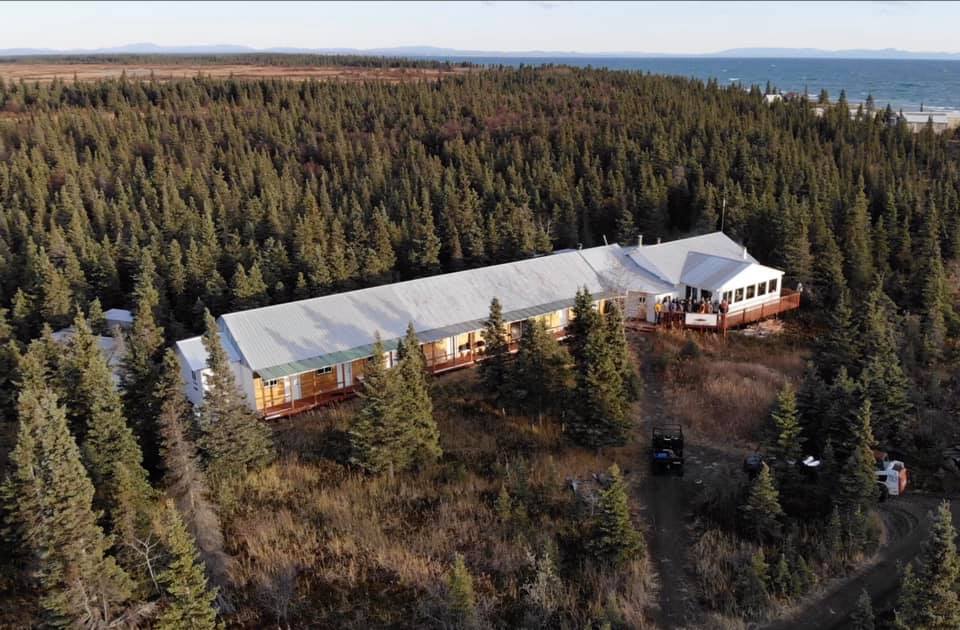 Over the past 11 years, different lodges in the Bristol Bay region have taken turns hosting the Academy. In 2020, Last Cast Lodge, situated near Igiugig, Alaska on Lake Iliamna at the head of the Kvichak River will host the Academy. Last Cast is owned and operated by the Indy Walton and his family, and was opened in 2019.
Walton grew up commercial fishing in Bristol Bay, and whenever he found a break during the fast and furious summer season, found a fly rod in his hand. He continued his career as a commercial fisherman as he grew his family with his wife, Stephanie, and in 2018 with their four children, purchased Ole Creek Lodge. 
They renamed the lodge "Last Cast Lodge" signifying that it "is one of the last places to catch salmon before they escape into Lake Iliamna, the last place you ever will want to fish and the one place when you're told its time to go, you're reply will be "just one last cast"-which we all know means five more!" Last Cast Lodge is a Trout Unlimited Endorsed Business Member. Read more about Last Cast Lodge.  
The Bristol Bay Fly Fishing and Guide Academy is a partnership between Trout Unlimited's Alaska program, Bristol Bay Heritage Land Trust, and Bristol Bay Native Corporation. The Academy is open to youth who reside in the Bristol Bay region between the ages of 14-24. Learn more about the Academy and apply today.