Students from Trout Unlimited's 5 Rivers Program, hailing from six different universities across New York and Connecticut camped, fished, and planted trees in the Catskills for the Fall 2023 Northeast Rendezvous.
Participants were welcomed by New York State Council's Director of Youth Programming, Lindsay Agness and TU's Youth Education Program Director, Franklin Tate who provided the students with a generous swag bag of items from program sponsors at Costa, Simms, Tacky, Reddington and more.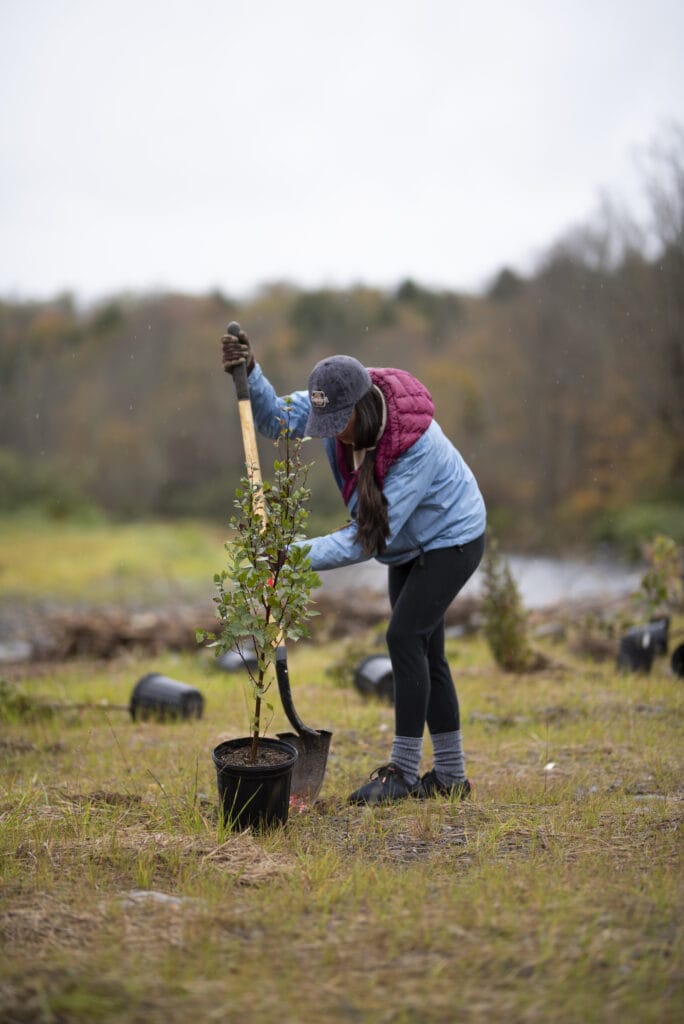 As part of every 5 Rivers gathering, the students also took part in a conservation effort to give back to the streams and rivers they fish.
On a cold and rainy Saturday morning, students and local volunteers assembled at the legendary Antrim Streamside on the Willowemoc to play an important role in completing the final phase of a recent TU restoration project, by replenishing the riparian buffer with lots of native trees and shrubs.
With smiling faces, can-do attitudes, and pick axes in full swing, the crew planted several hundred trees deep into extremely rocky and unforgiving soil on the restoration site.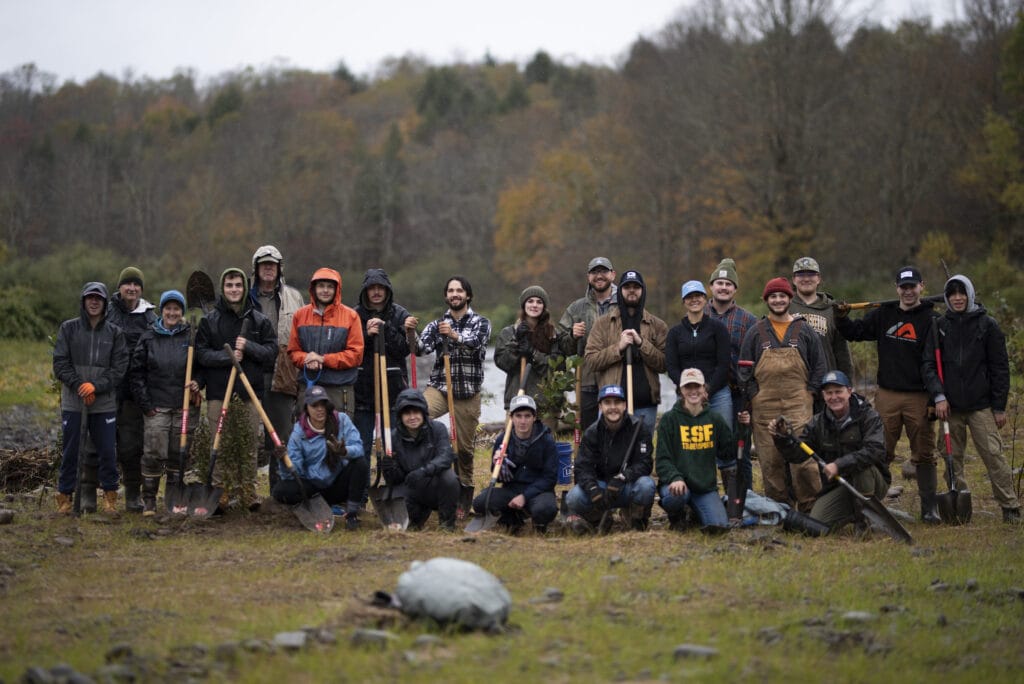 After the planting, the crew huddled into the Wulff Gallery for a delicious barbeque lunch provided by The Smoke Joint and a tour of the hallowed halls of the Catskill Fly Fishing Center and Museum.
As the saying goes, many hands make the load light and we are incredibly grateful to the students and volunteers who supplied a major lift in completing this landmark project.