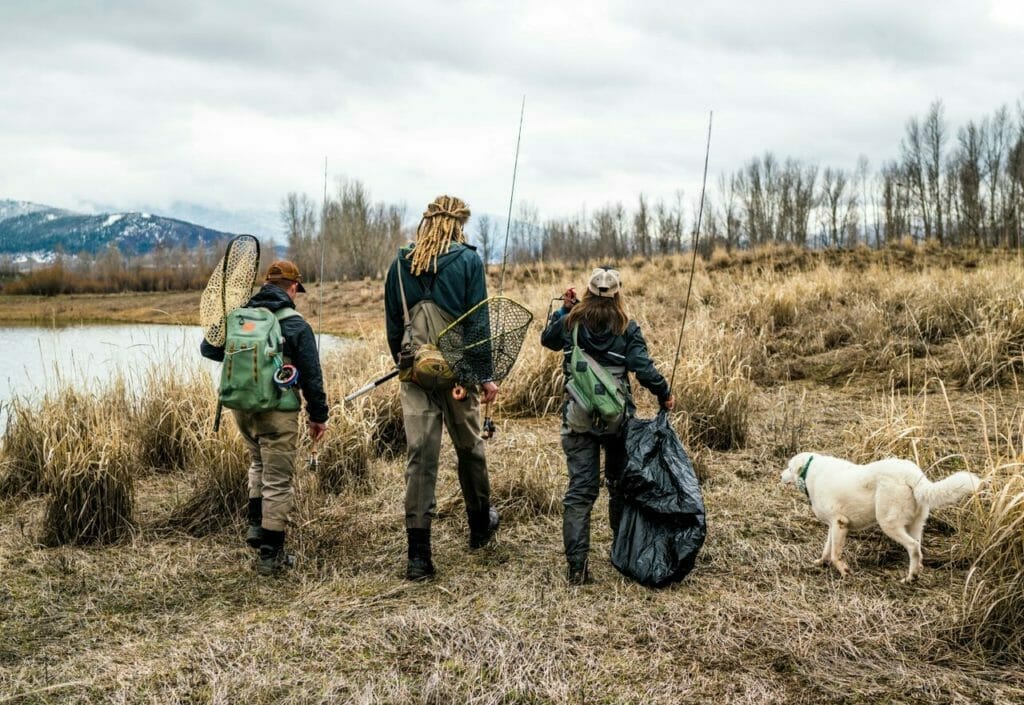 Are you a college angler? Do you enjoy making an impact on your local waterways? Then look no further than the TU Costa 5 Rivers Program.
The Trout Unlimited Costa 5 Rivers program is a network of more than 100 TU-affiliated college fishing clubs around the country focused on conservation. As the capstone of the Trout Unlimited Headwaters Youth Program, these clubs seek to engage current and fly fishers-to-be on their campuses nationwide.

Through their affiliation with Trout Unlimited, clubs plan and participate in a series of events/initiatives in conjunction with their local TU chapter. Upon completion, club members earn access to the student discount program from participating industry partners, thereby reducing the prohibitive cost curve of entering the sport.
Five aspects of 5 Rivers
Aside from being the title of the program, the 5 Rivers refers to the 5 aspects of the program. They are:
Conservation
Anything from a club stream clean up or restoration project to a water resource advocacy project.
Community outreach
Each club completes an event that engages their campus and/or local community. This can range from a Project Healing Waters event to a learn to fly fish event on campus.
Costa Ambassadorship
Each club president, if they so choose, has the option to become the Costa Campus Ambassador for their college.
Fundraiser
Each club completes a fundraiser to cover the cost of their annual programming. This can be anything from selling club T shirts, to a GoFundMe page.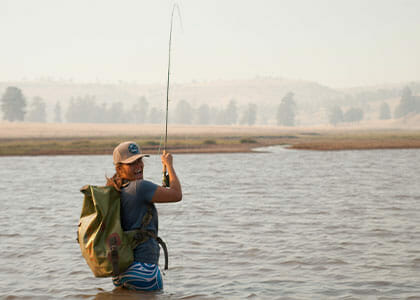 Trout Unlimited connection
Each club works with their local local TU Chapter to complete their club goals for the school year. Club events include conservation, community outreach and a fundraiser. These events are a great way to involve the local TU Chapter.
Upon completion of these initiatives, the club earns access to the 5 Rivers Student Discount Program, which allows club members to order gear such as rods, reels, waders, and tying materials at a marginal discount. Through industry partners that make the discount possible, the 5 Rivers program hopes to reduce the prohibitive cost curve into getting into the sport.
Each club is encouraged, but not required to complete these initiatives to be part of the TU Costa 5 Rivers affiliated network.
As president of a 5 Rivers club, you have the opportunity to become a campus ambassador for Costa Sunglasses. Costa Ambassadors are not asked to take on any additional duties above and beyond the presidential roles. We will provide you with a pair of Costa sunglasses on a yearly basis, which will be facilitated through Libby Glaser, the 5 Rivers Coordinator.
The role of the ambassador ito improve the club and engage the campus community by growing membership, getting members to rallies and executing successful events, gatherings, meetings and conservation projects.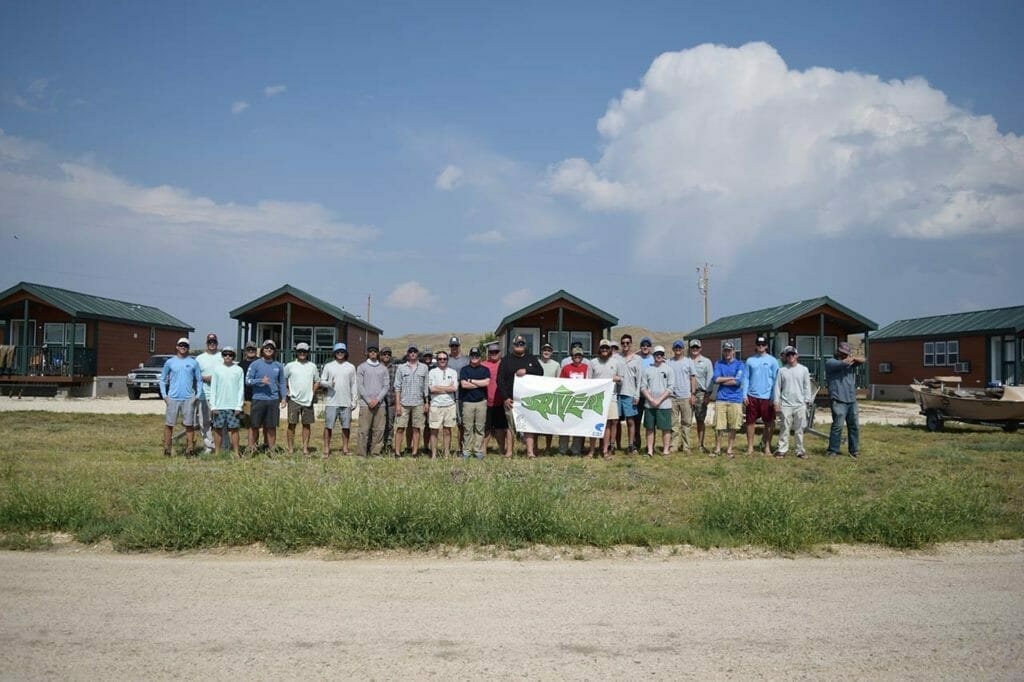 Incentives
Costa Ambassadors are evaluated on a semester basis. Those who demonstrate exceptional leadership abilities are rewarded for their efforts.Each school year, 10 top Costa Ambassadors are recognized as "Top Costa Ambassadors" receiving incredible prizes for their work on their campus. Also, as the Costa Ambassador for your college, you have the option to attend the annual Costa Ambassador Summit. This event is a free club leadership development opportunity for each club president.
Responsibilities
When determining top Costa Ambassadors each semester, we evaluate each on the criteria listed below:
Club Growth: How much has your club grown over the course of the school year, is it a new club?
Outreach: How effectively has your club engaged your campus/ local community; have your reached out to other 5 Rivers clubs/ your local TU chapter in the area to do joint programming; have you helped get other clubs off the ground at other universities?
Events: How many people attended; was your TU Chapter/ another 5 Rivers club involved?
Media: Social media posts, did you you make a video about the club/ an event that you hosted?
Each semester an ambassador submits a report to the 5 Rivers Coordinator describing club activities for that semester, such as club events, how they engaged their local TU chapter and other 5 Rivers clubs in the area.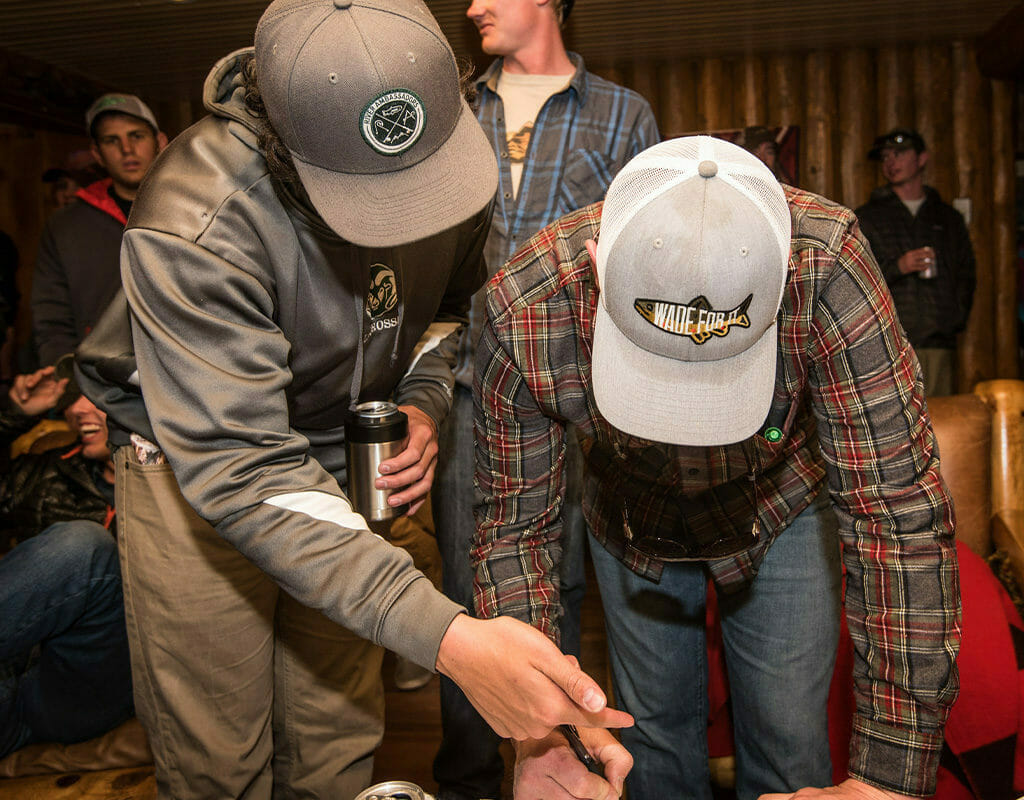 I'm interested, now what?
Check out the 5 Rivers Guide, and Leadership Handbook provided below. They go over everything from club inception to tips and tricks for club outings!
Also below is the 5 Rivers Advisor Handbook for faculty and staff who advise the club during the school year.
After reading those over, if you would like some more information or if you would like to start a 5 Rivers club, please email the 5 Rivers Coordinator, Libby Glaser
We have created a handy 5 Rivers campus recruitment poster you can print and put up around campus to attract potential club members.
Also, be sure and check out the printer-friendly 5 Rivers Brochure to hand out to interested students, TU members, and faculty
---
---
---