The Fly Fishing Merit Badge was established in May 2002. It gives Scouts the opportunity to learn about fly fishing, fly tying, and fishing conservation. It also offers Trout Unlimited members the unique opportunity to share their fly fishing knowledge with our nation's youth.
Our local chapters are a primary source of angling expertise for tens of thousands of young Scouts who want to learn how to fly fish for trout and other species. Acting as teachers, mentors, and friends, Trout Unlimited members can help influence the ethics and practices of young fly fisherman around the country, creating future conservationists and protectors of our fishing resources.
How to get involved
The first step is to contact your local Scouts BSA council to find a troop in your area. Here is a link for the Scouts BSA Local Council Locator.
You may want to attend a District Roundtable, which is a meeting for all the Scout BSA Troop leaders in a given region. Once there, you can present your idea to a number of different troop leaders and find one that is interested in working with you. For those not already familiar with the Scouts BSA, the following information will help you understand their terms and procedures as you get started.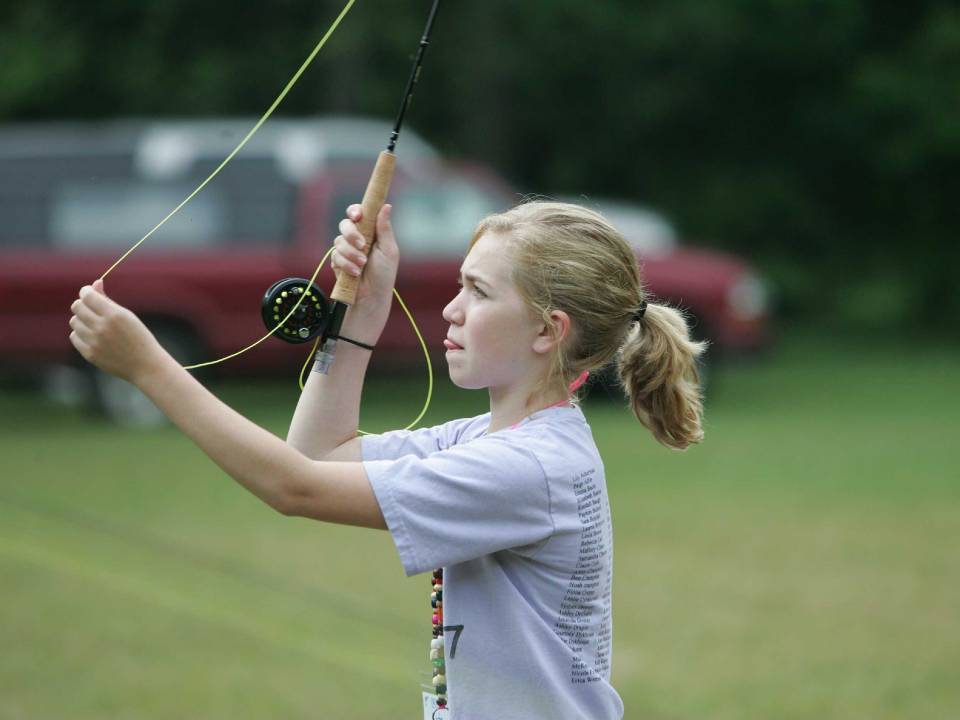 What is a merit badge?
As chartered by the Congress of the United States, the Scouts BSA is a movement dedicated to supplementing and enlarging the education of youth. The merit badge program, which provides opportunities for youth to explore more than 100 fields of skill and knowledge, plays a key role in the fulfillment of this educational commitment.
While an actual merit badge is just a small item to be sewn on a uniform, the program is one of scouting's basic character-building tools. Through participation in the program, a Scout acquires the kind of self-confidence that comes only from overcoming obstacles to achieve a goal. Instruction is offered in everything from animal science and public speaking to swimming and communications, providing a young man with invaluable career, physical, and interpersonal skills.
This cannot happen without the service of thousands of merit badge counselors who have knowledge of particular subjects and are interested in helping Scouts grow into men of character. Because of their knowledge of fly fishing and passion for conservation, TU members are perfect candidates for becoming Fly Fishing Merit Badge counselors.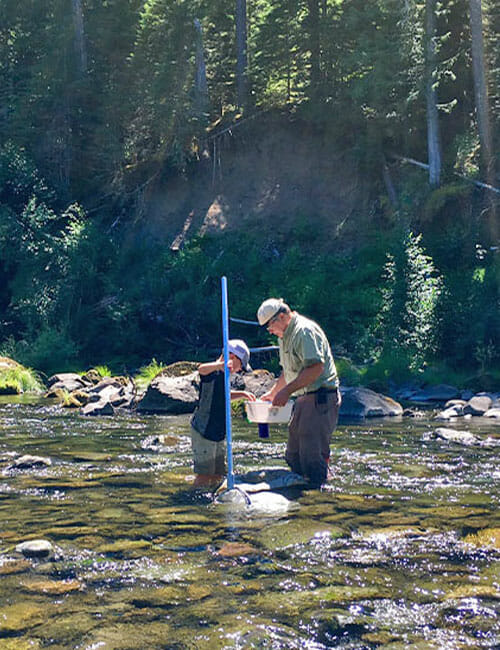 What are the requirements for the Fly Fishing Merit Badge?
You can read the list of the requirements for the Fly Fishing Merit Badge here.
What is a merit badge counselor?
Merit badge counselors are the key to success in the merit badge program. They offer their time, experience, and knowledge to help guide Scouts in one or more of the merit badge subjects.
The merit badge counselor will:
Assist the Scout as he plans the assigned projects and activities to meet the merit badge requirements.
Coach Scouts through interviews and demonstrations on how to do the required skills of the craft, business, or hobby.
Follow the requirements of the merit badge, making no deletions or additions, ensuring that the advancement standards are fair and uniform for all Scouts.
Certify the Scout after determining whether he is qualified for the merit badge.
What are the requirements being a merit badge counselor?
To qualify as a merit badge counselor, you must:
Be at least 18 years old.
Be proficient in the merit badge subject by vocation or hobby.
Be able to work with Scout-age boys.
Be registered with the Boy Scouts of America
Links to more detailed information
Guide For Merit Badge Counseling
Working with Scout Units (PDF)
---
For more information, contact Franklin Tate.