by Makenzie O'Connor
A core component of Trout Unlimited's mission is building a broad community of river-stewards to help implement and sustain our coldwater conservation work. A primary focus of this effort involves youth outreach and education.
Trout Unlimited's California Program and our California Council and chapters support this initiative by hosting youth engagement programs across the state, including the annual Northern Nevada Trout Camp in Spring Creek, Nevada. This year's Northern Nevada Trout Camp took place on May 18-19 at the Spring Creek Marina near Elko and supported the participation of 12 local students ages 10-12.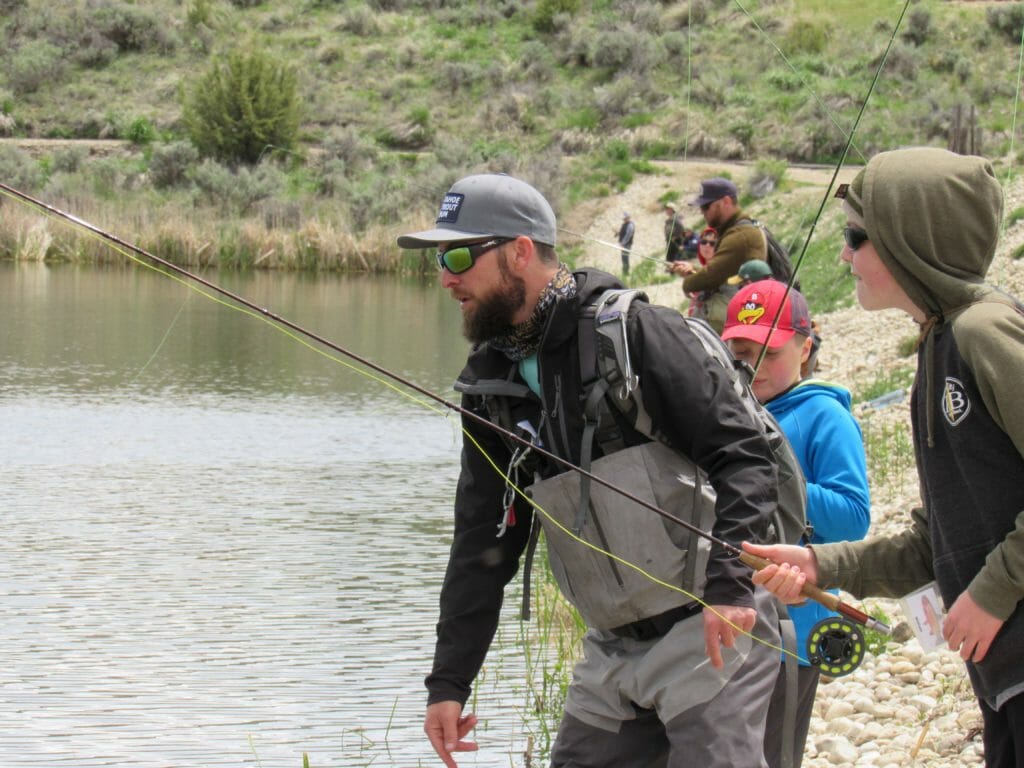 Students at the 2019 Northern Nevada Trout Camp spent the weekend learning about everything fly fishing— from aquatic entomology and stream and lake ecology to tackle, casting and fly tying. Students also learned about river and lake fishing etiquette and native and wild trout conservation.
Fishing guides and experienced anglers from Nevada and California donated their time to help make the camp a success. By the end of the camp, their instruction had prepared the students to get out on the water on their own and be both effective and mindful anglers.
All participants received prizes at the end of the camp, including t-shirts, hats, fly boxes, fishing vests and more. The Elko Fly Shop donated the grand prize for the event: a brand-new fly fishing set up.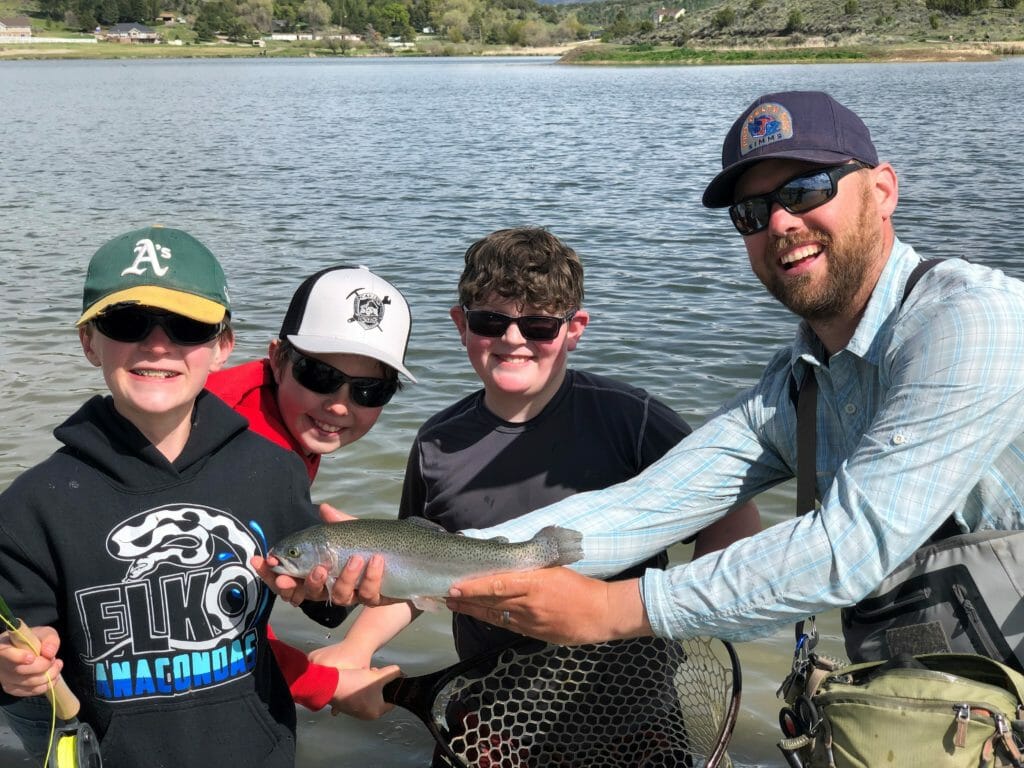 Trout Unlimited's Northern Nevada Fly Fishing Camp is made possible by the support of the Spring Creek Marina Association, the Elko Fly Shop, the Nevada Department of Wildlife (NDOW), the Kinross Corporation, and our Sagebursh and Truckee River chapters as well as guides Dan LeCount and Zach Henderson.
If you are interested in learning more about future you fishing camps in California and Nevada, contact TU's Sam Sedillo at samuel.sedillo@tu.org.
Makenzie O'Connor is a Sierra Field Technician for Trout Unlimited, working in conjunction with Sierra Nevada AmeriCorps Partnership (SNAP). She works out of TU's Public Lands Program office in Truckee, Calif.