Editor's note: TU sent a handful of college students to the Pacific Northwest for this year's TU Costa 5 Rivers Odyssey to study and fish in the Columbia River basin.
Surrounded by the shadows of ponderosa pines, the Odyssey crew met up with Shaun Pigott, President of the Deschutes Redbands Chapter of Trout Unlimited. We set out early in the morning to explore and discuss issues pertaining to the upper Deschutes and its tributaries.
We learned from Shaun that the Deschutes is essentially two different rivers, the upper and the lower. Much like the lower Deschutes, the upper portion of the river faces significant challenges as a coldwater fishery.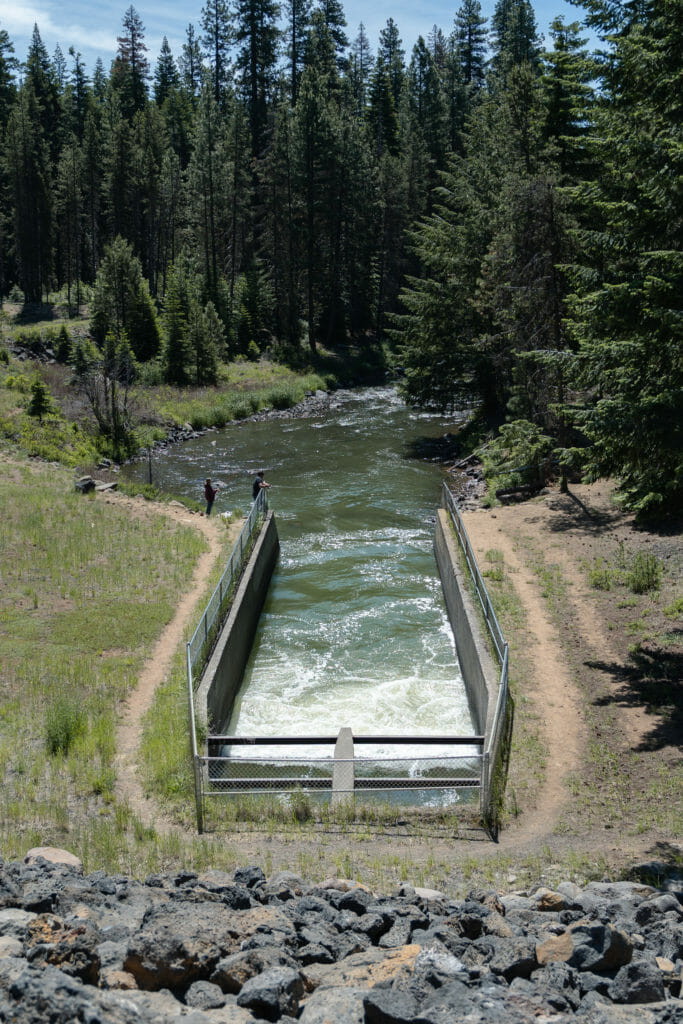 As Shaun guided us through a car tour of the Deschutes National Forest, we listened to him explain the effects that different flow regimes have on this part of the river. The Deschutes Redbands Chapter is working to establish a stable flow regime that occurs year round. Currently, the upper part of the river drops to roughly 100 cfs in the winter.
Shaun's chapter would like to raise the winter flow from 100 cfs to roughly 200-300 cfs for a minimum flow. Due to the low winter water conditions, brown trout have been able to adapt better than the native trout species in the river. The Oregon spotted frog is also being heavily affected by the sporadic flow regimes of the Upper Deschutes, which is another reason to better regulate flows according to Shaun. 
Although we only had a short amount of time on the upper Deschutes, the complications that this section faces is similar to the rivers that we have encountered thus far. There is no one particular solution that will solve all that is occurring on the river. However, the tireless work and effort of Shaun and other local TU members will be the difference maker in the battle to make the upper Deschutes the healthiest fishery it can be.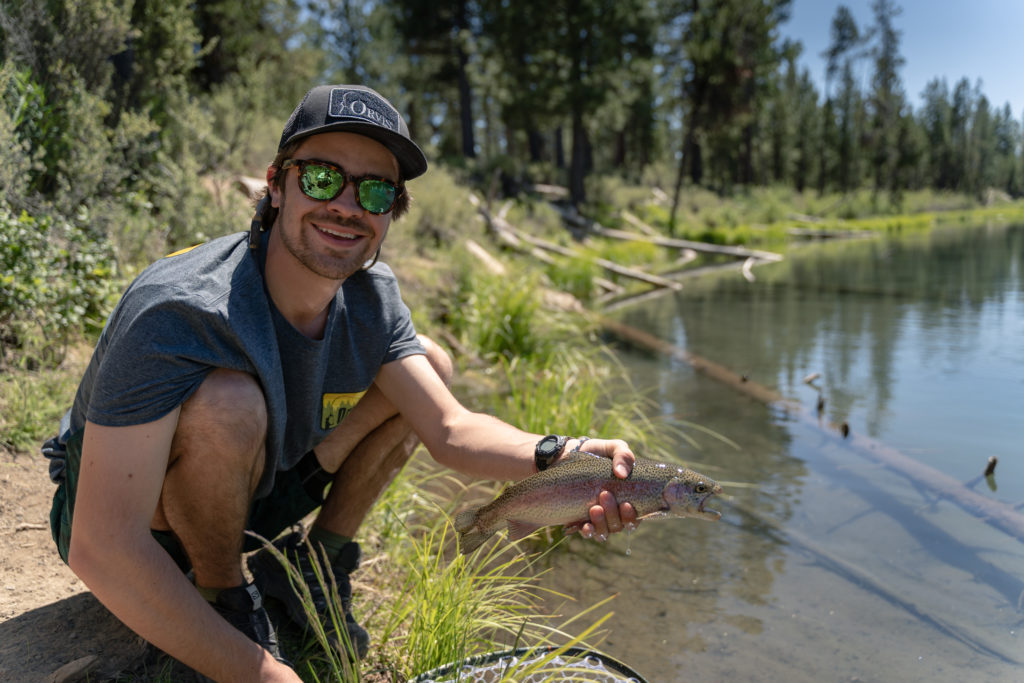 Later that day we took Shaun's advice to visit a small tributary of the upper Deschutes. Casting a size 18 elk hair caddis, Dyer Benjovsky found himself in the magical moment that all fishermen hope to be apart of, the connection between rod and fish.
A rising rainbow greeted his fly like an old friend, slowly breaking the film between our world and theirs. The fight that ensued forced each of us to drop our rods and stumble for the nearest net. Displaying an abundance of ferocity, the acrobatic rainbow trout was brought to the net. A moment of admiration passed and the rainbow was soon released back into a cold upper Deschutes tributary.
To read more about the Deschutes, check out these Odyssey blog posts: