After eight years of waiting, new plan in Colorado offers insight into the potential future of public lands management across the West.
Since 2015, Trout Unlimited has been at the table with the Bureau of Land Management (BLM) Royal Gorge Field Office and other stakeholders working to update the Resource Management Plan (RMP) for the region, which includes South Park and its famed trout waters. Late last month, the BLM finally released its plan to much acclaim from conservation organizations across Colorado.
Included in the RMP is the 980-square-mile area known as South Park – most notably known for sharing its namesake with the long-running show – is in fact truly known among outdoor enthusiasts for its natural beauty, fishing opportunities, high-elevation wetlands, agricultural prowess, and winter refuges for deer, elk and pronghorn. Also winding through this idyllic landscape is the South Platte River, which offers 24 miles of designated Gold Medal Trout Waters by Colorado Parks & Wildlife and the notable "Dream Stream," which flows out of only one of three Gold Medal lakes in the state, Spinney Mountain Reservoir.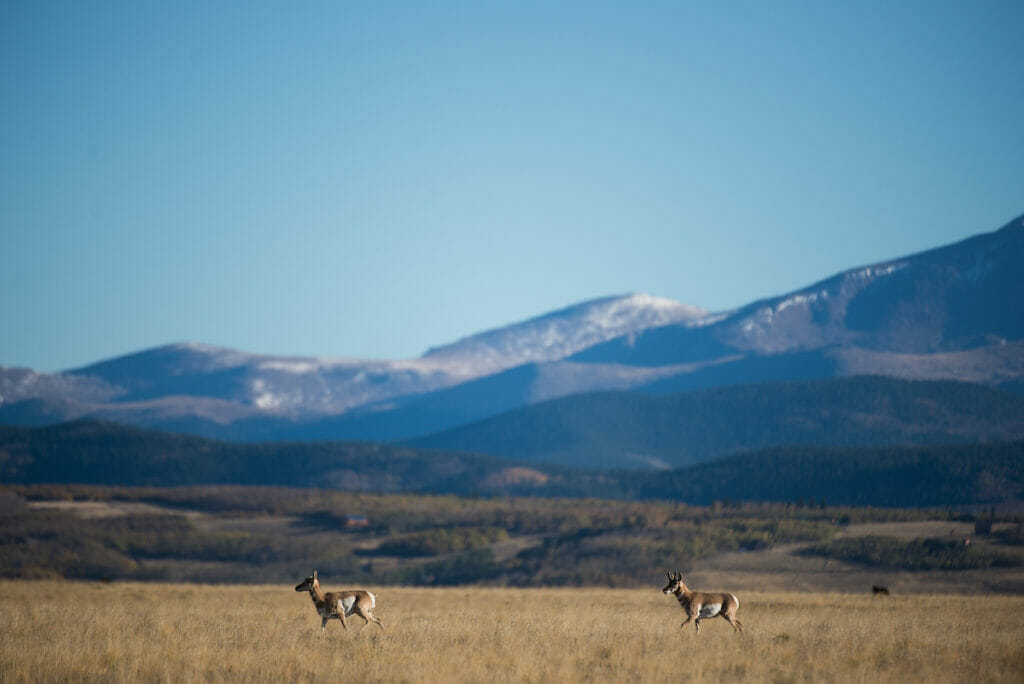 "Not only does the RMP implement TU's longstanding recommendations for the area, but it also demonstrates a pivotal change in the way we hope the BLM will manage our public lands going forward," said Tasha Sorensen, western energy lead for TU. "The plan reflects consistency with Colorado Oil and Gas Conservation Commission's safeguards for native trout and honors the years of local collaborative engagement sought for South Park to balance energy development with fish and wildlife habitat conservation."
Given the quality of fishing in this area, TU advocated for increased protections of native fish species and the restoration and conservation of their populations and habitats.
Notably, the RMP adopted these recommendations, and will:
Prohibit oil and gas activities within 1,312 feet of the South Platte River, South and Middle Forks of the South Platte River, and bodies of water containing or designated for introduction of native cutthroat trout, and within ½ mile of Gold Medal streams, rivers, and reservoirs.

Safeguard drinking water resources by prohibiting oil and gas activities within 1000 feet for 5 miles upstream of a public supply intake, surface water and reservoirs.

Prohibit oil and gas activities within 500 feet of all streams (perennial, ephemeral and intermittent), lakes, reservoirs, springs, playas, wetlands, fens, or other riparian areas.

Manage 87,400 acres as Backcountry Conservation Areas to protect wildlife habitat and provide outstanding hunting and fishing opportunities.

Close 70,700 acres to oil and gas leasing where there is little to no oil and gas development or production potential.
"The importance of these new measures cannot be overstated," said Sorensen. "It's truly an example of how we hope the BLM can improve the management of our public lands. It will implement the Inflation Reduction Act's mandated reforms of the oil and gas leasing program – and through the agency's new oil and gas rulemaking, we can ensure that this decision isn't just a one-off and that strong standards for oil and gas leasing are applied nationwide. We're encouraging TU members to tell the BLM as much during the public comment period for the entire country's oil and gas leasing program happening right now."
The BLM is proposing new rules that will govern oil and gas leasing on our shared public lands for years to come, and it is important for TU members and anglers to offer their perspectives before September 22, 2023. These updated rules are needed to enhance the administration and functioning of the federal onshore oil and gas program.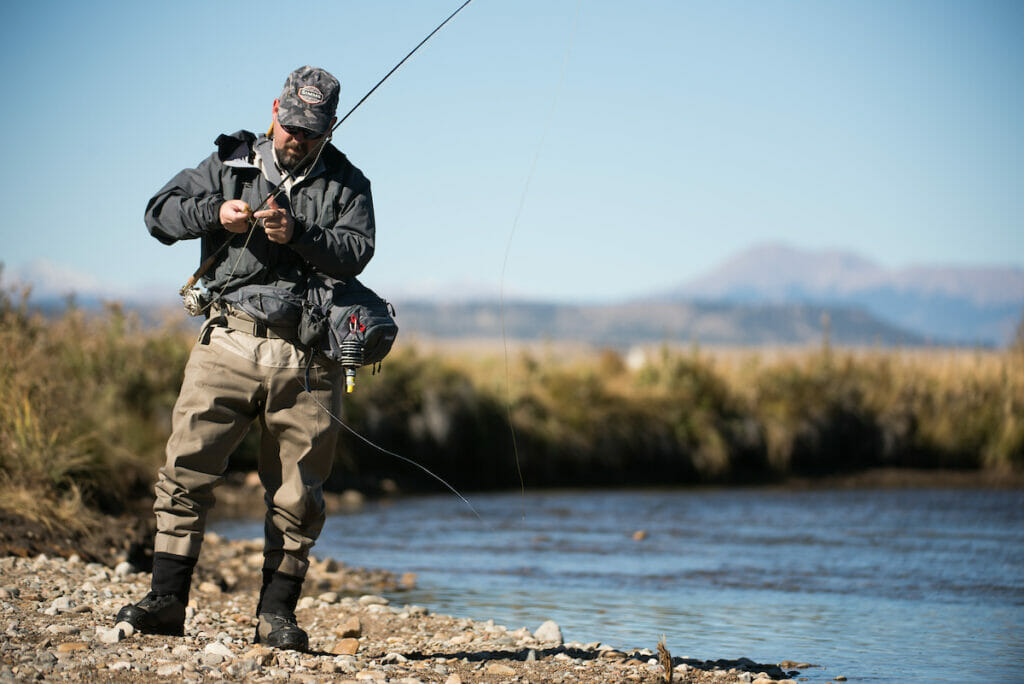 Under the proposed rules, greater consideration will be given to important fish and wildlife habitat when making leasing decisions; bond amounts will reflect the full cost of restoring lands or waters adversely affected by development; and the BLM will deprioritize leasing of lands with low potential for energy production.
Put together, taxpayers will get a fair return for the development of public minerals and ensure responsible development when public land oil and gas resources are leased to private companies. This will not only protect important fish and wildlife habitat, but also ensure that taxpayers aren't left holding the bag when these companies walk away from their obligations to restore lands and waters impacted by oil and gas drilling.
As always, TU believes conservation and energy development are not mutually exclusive. The proposed oil and gas rules are an important part of a comprehensive approach to responsible oil and gas development that is balanced with maintaining healthy watersheds and public lands.
Make your voice heard!
COMMENT: Submit a comment  to speak up for your public lands. You can use the message points outlined in this blog and TU encourages you to make the message your own, with detailed comments about why public lands matter to you!