I am 20 years old; sitting cross-legged on the floor of my dorm room. The words on the page are so freaking clear, but their application remains elusive. "Fly casting makes it possible to deliver a relatively weightless lure or imitation of a living creature on a target, using line weight to develop momentum."
After a day of fishing—which for me involved untying Gordian knots on the New Haven River in Vermont—I wondered at this man, Tom Rosenbauer, and his book The Orvis Fly-Fishing Guide. It wasn't until 22 years later that I finally met Tom. Even then, as a TU employee, meeting him at his office at Orvis in Vermont was the equivalent of meeting the Pope, or even Bruce Springsteen.

I saw Tom again at the Orvis display last week at the International Fly Tackle Dealer's (IFTD) show in Denver. Tom is humble, funny and easy to talk to. He will always remain a hero to me. But what is so cool is how many other new heroes I met at the IFTD. The fly fishing industry, their leader, Ben Bulis, and the entire organization—the American Fly Fishing Trade Association—give so much back to help protect and restore the lands and waters we love as anglers.

I left Tom, and walked over to see Tag Kleiner at FarBank Enterprises, the owners of familiar brands such as Sage, Redington, Rio, and now Fly Water Travel. I was stuck by Tag's knowledge and passion for protecting the Clean Water Act. FarBank was one of the first significant investors in TU's Wild Steelhead Initiative several years ago. The Trump administration has proposed weakening the protection of small headwater streams from the Clean Water Act. All Tag wanted to know was, "How can we help?"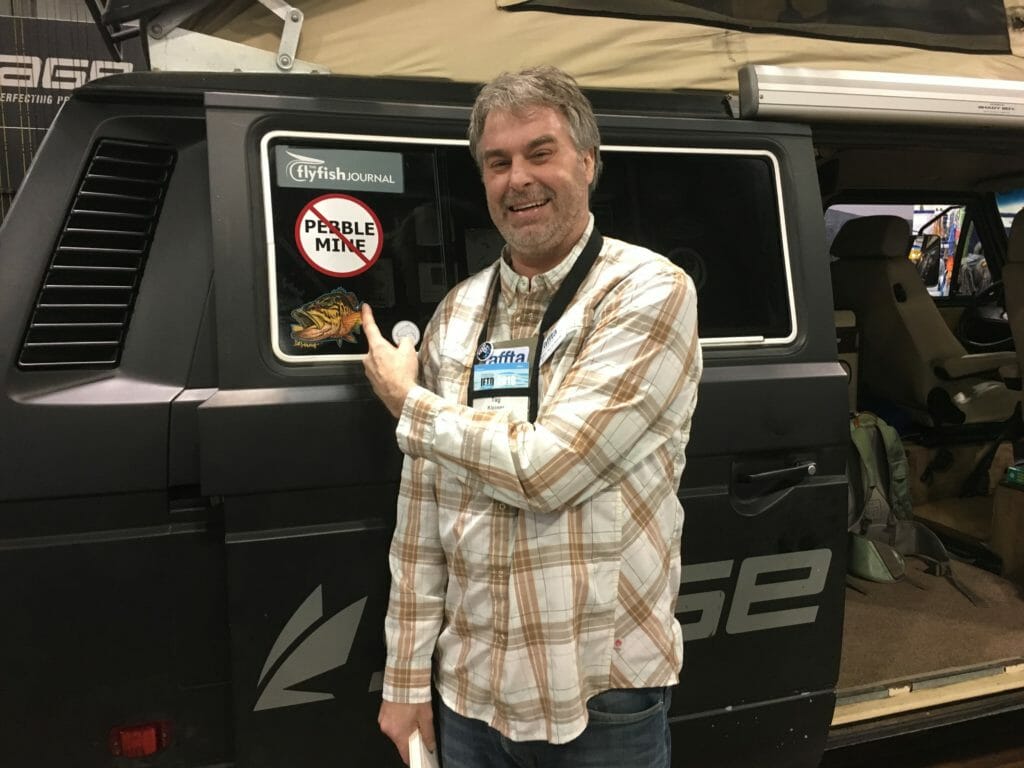 Ty Churchwell, who works for TU in Durango, Colorado, grabbed my arm, and pulled me into the booth occupied by another TU Business, Ross Reels. Jeff Patterson of Ross explained to me how he and Ty came up with the idea of making a TU-branded Ross reel, appropriately a version of the "Animas," to help with TU's local restoration efforts. Recall that the Animas famously ran orange a few years ago after an abandoned mine blew out. Ross is putting money back into recovering their reel's namesake river.

Walt Gasson, who directs our TU Business program, then took me over to see Linda Leary, at FisheWear, a company she founded from Anchorage, Alaska, to create comfortable and functional clothing for women who love to fish and otherwise experience the outdoors. FisheWear recently made a film called No Excuses, encouraging women to enjoy the outdoors, even (and especially) with kids. Nelli Williams, who directs our Alaska program was a star of the film.

I ran into Neville Orsmond, the owner of Thomas & Thomas in western Massachusetts on the floor of IFTD. T&T introduced their new rod, the Paradigm, that I simply cannot wait to fish. I hear it is phenomenal. But, to me, Neville, and T&T are more famous for their support of their home river, the Deerfield in western Massachusetts. Thanks to their help, and the work of the Deerfield River Watershed Chapter, we may soon see stronger protections for the Deerfield's wild trout.

Next to Neville was Scott Hunter, the owner of Vedavoo, an awesome fishing accessory company, also from Massachusetts by way of Wyoming. Scott wouldn't let me leave until he pitched me hard, on donating a bunch of his creations to TU so we could do more work on the ground.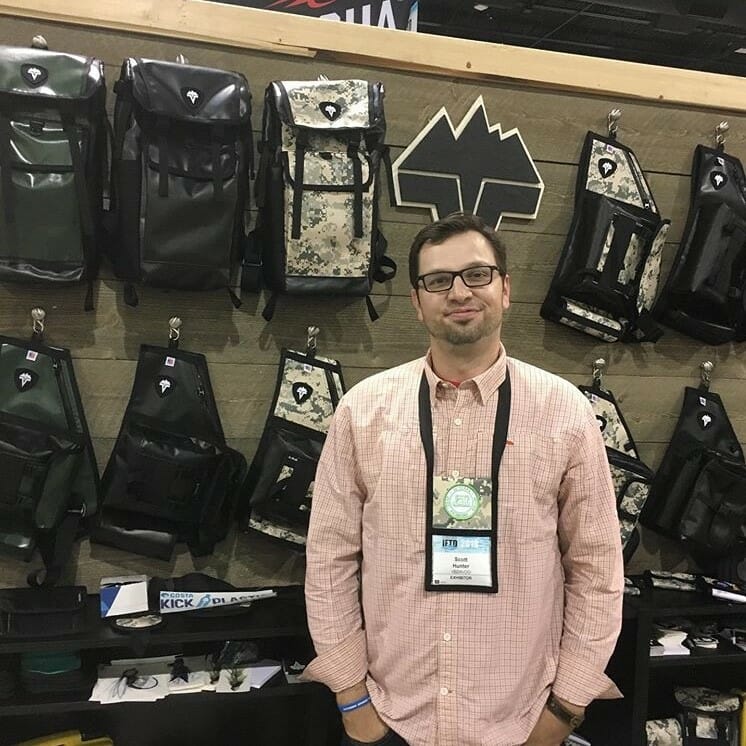 Perhaps the most consequential meeting of the day was with Peter Vandergrift of Costa Del Mar Sunglasses. Costa has invested over $1 million in helping to build our Five Rivers college program. Five Rivers invests in helping kids to fulfill community service requirements at more than 120 colleges and universities. Peter wanted to know "what are we doing to connect these kids to TU, to conservation, or to a career in the outdoors-conservation space?"

Hilary Hutcheson, owner of Lary's Fly and Supply in Columbia Falls, Mont., and a volunteer with Casting For Recovery, among other awesome non-profits told me how the "sense of home and place" drove her to become an advocate for protecting and caring for the lands and waters that sustain us. Her words: "my parents taught me that you don't get to pass go until you protect the resource first. If you want to have a good time, you have to protect the resource first." Hilary is a leader in engaging other guides and fly shops in conservation.
The danger of an essay such as this is I am leaving out dozens of other companies that I did not get to speak with at IFTD. That is actually the good news. If you are a fly-angler, you should feel good about the contributions our wader, rod, reel, gadget companies are making to our sport and passion.

To be certain, they need us to sell stuff. But their commitment is far deeper than sales. It's the same commitment that all of us at TU share. Every one of these businesses is a TU Business member, a part of the TU Team., and we collectively share the love of the lands and waters that sustain us.