By Chris Collier
Culverts aren't exactly known to be a reason that people get on a river, but that's exactly what happened on a warm May afternoon in northern Wisconsin.
On a beautiful Northwoods spring day, more than 50 local government, tribal, state, federal and non-profit representatives gathered in Laona, Wisc., to learn about road stream crossings.
Undersized road stream crossing structures create barriers in streams that cut trout off from habitat required to complete their life cycle and seek refuge in cooler headwater streams during the summer months.
The impacts don't stop at trout though. These same structures can create flooding hazards that threaten infrastructure and communities.
These issues are increasingly pressing in Wisconsin as warming summer water temperatures are forcing trout to seek out cooler streams and increasing rains are causing catastrophic flooding across the region.
During the recent tour, participants visited sites that show common road stream crossing problems — such as undersized culverts and poor stream alignment — to discuss how these problems impact flood resiliency and fish passage. They were then shown crossings that addressed those problems.
This helped attendees visualize strategies to address their flooding concerns because properly designed structures are able to pass increasingly common 100 and 500 year floods. This makes communities safer and saves underfunded municipalities money on road maintenance and disaster relief.
Floodwater management is often road managers' primary motive for installing new road stream crossing designs. As a bonus for trout enthusiasts, flood-resilient designs also promote improved fish passage.
This is because these designs mimic natural stream conditions to pass high flows, and these natural stream conditions are exactly what trout need to move up and down a watershed.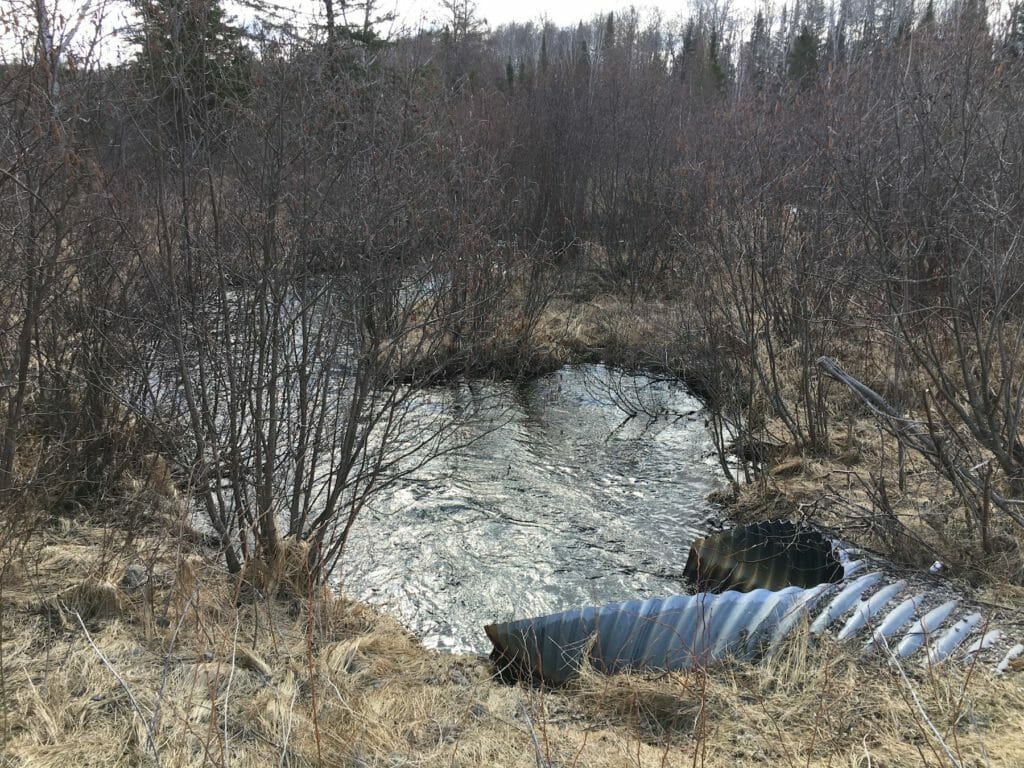 When these crossing designs are adopted, resident trout species will be able to access parts of streams previously sealed off to them. This means trout can access prime spawning habitat and reach cooler headwater streams when the warmer, main-stem streams get dangerously hot.
It's a great win-win scenario.
Communities get safer crossings, save money, and get better fishing/recreation conditions all while native trout populations can proliferate and repopulate historical ranges.
Trout Unlimited owes a huge thank you to the Wisconsin DNR, Wisconsin Department of Agriculture, Trade and Consumer Projects, the US Forest Service, Forest County Land Conservation, and our other partners that helped organize this tour.
Our next step is to lead a workshop for road managers and contractors to go over the details behind designing and installing these crossing designs, and to help municipalities evaluate and prioritize projects. That event is coming fall 2019.
Chris Collier is Trout Unlimited's Great Lakes Stream Restoration Manager in Wisconsin. Please reach out to him learn more about TU's road stream crossing work.