I spent my childhood summers in Easton, Pa., around the water. Though I never went fishing, I did tube down the Delaware River, play in and picnic beside Bushkill Creek, chase minnows and crayfish in the various streams around my neighborhood, and watch men and women enjoy fishing on warm summer afternoons.
I did not know a thing about Trout Unlimited until I joined the Northwest Youth Corps in Oregon the summer after my first year in college. Although I had never met anyone I was working with, we quickly became close friends. Right in front of my eyes a community of people I loved was forming, along with a passion that I did not quite know I had.
Upon returning home, I began to realize the ways in which the TU community is truly interconnected. I found out that my next-door neighbor, as well as my dad's long-time colleague, and many of the anglers I had seen all the summers of my childhood were all tied to this organization.
It took flying across the country for me to discover what was always right under my nose, at the heart of my home community.
This summer, I am back at TU, this time as an intern in Washington, D.C. I have been learning about national environmental policy, but just as important, I have had the opportunity to continue learning about my home chapter, the Forks of the Delaware in Easton. Three chapter volunteers have shown me more about the extensive restoration projects and conservation successes in our community—wins that others, myself included, often look right past.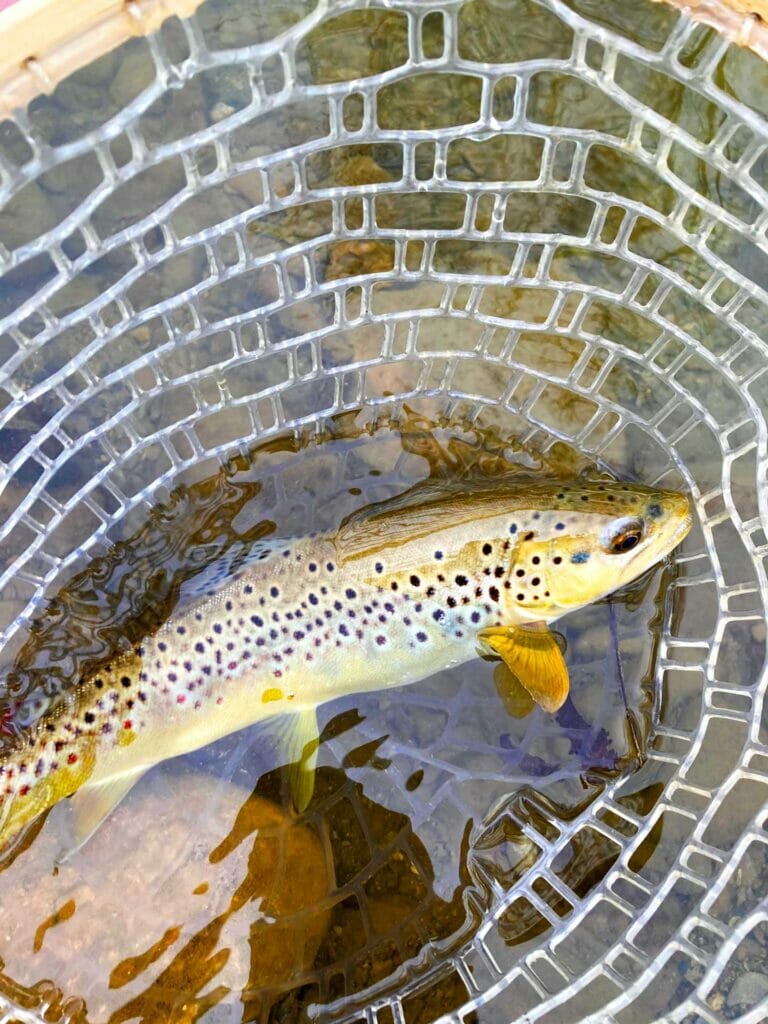 Bruce McCutcheon is a long-term angler in the Easton area. He learned to fly fish from his friend, the legendary angler and instructor Joe Humphreys, and is now returning the favor with his 4-year-old grandson, Liam. He has aided conservation projects for years, from sampling water with Science on the Fly to taking part in TU's Bushkill Creek restoration project.
Bushkill Creek is a Class A wild trout stream running through Easton, but it is in danger. Beyond the typical causes of stream degradation and declining fish populations, such as habitat alteration, pollution, and climate change, the Bushkill is facing repercussions from a cement quarry in Stockertown, a 15-minute drive north of Easton. Each day the quarry pumps around 55 million gallons out of the aquifers that supply the stream naturally, destabilizing the Bushkill's normal hydraulic balance.
Even more problematic, the quarry's systems to pump water back into the creek have failed numerous times over the years. Because the quarry did not have backup generators, these failures left stretches of the creek dry for hours at a time, killing large numbers of fish. These issues are being rectified because of dedication of chapter president Joe Baylog and the members of the Forks of the Delaware chapter.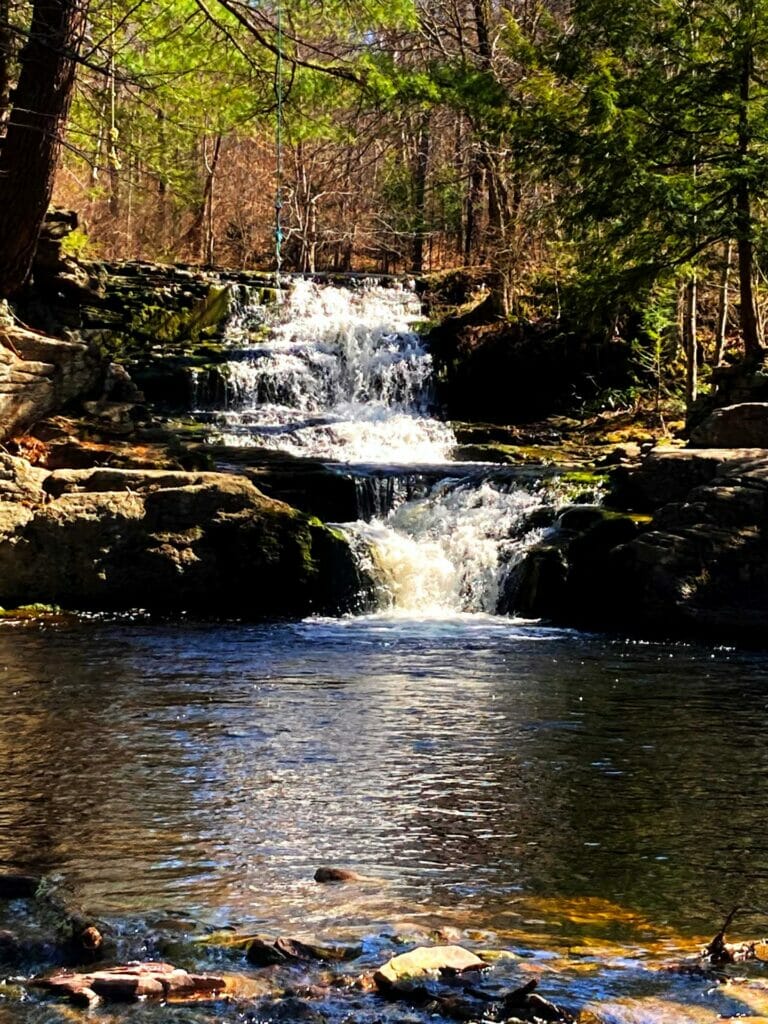 Baylog was born and raised in Easton and has been fishing in these waters for decades. It was only natural that he was at the heart of one of our area's great conservation wins.
To address the quarry's effects on the Class A Bushkill fishery, Baylog and TU members first motivated other people in the community to love and care about our home waters. Then he and the team led a united push for change through public hearings with the Pennsylvania Department of Environmental Protection. Together, TU and our partners have worked to shed more light and awareness on the plight of the Bushkill Creek. Following this increase of awareness in the greater community, the quarry agreed to install backup generators.
While regulatory agencies continue to address the quarry's environmental impacts, TU has pushed forth with other key projects.
After eight years of fundraising and planning, the chapter joined forces with the Wildlands Conservancy and the Bushkill Stream Conservancy to lead a $321,000 restoration of the Bushkill. Across a 1.25-mile stretch of stream, experts stabilized riverbanks and installed more than 175 in-stream structures and large boulders, and volunteers removed trash and planted trees.
While all of this seems like a full-time workload, TU and its members have also been working on dam removals. One structure has already come out, and four more are under consideration. Removing the dams not only makes the water more habitable, but it also allows for better passage, so fish can return to their natural spawning areas. Removing the dams is important not just to protect the lives of the current fish, but to ensure future populations of fish.
Ensuring fish survival is important for us and the next generation, too. That brings me to the third volunteer.
Jason Black is new to fishing in the Easton area, though not new to fishing, and has a 3-year-old daughter, Maisie, and newborn son, Owen. Jason grew up spending time in the waters of the Thousand Islands on the New York and Ontario border, the same place his grandfather fished all his life. Jason has bought Maisie a small fishing rod that she is already putting to use. He hopes to raise his children to love fishing and the environment in the same ways he learned.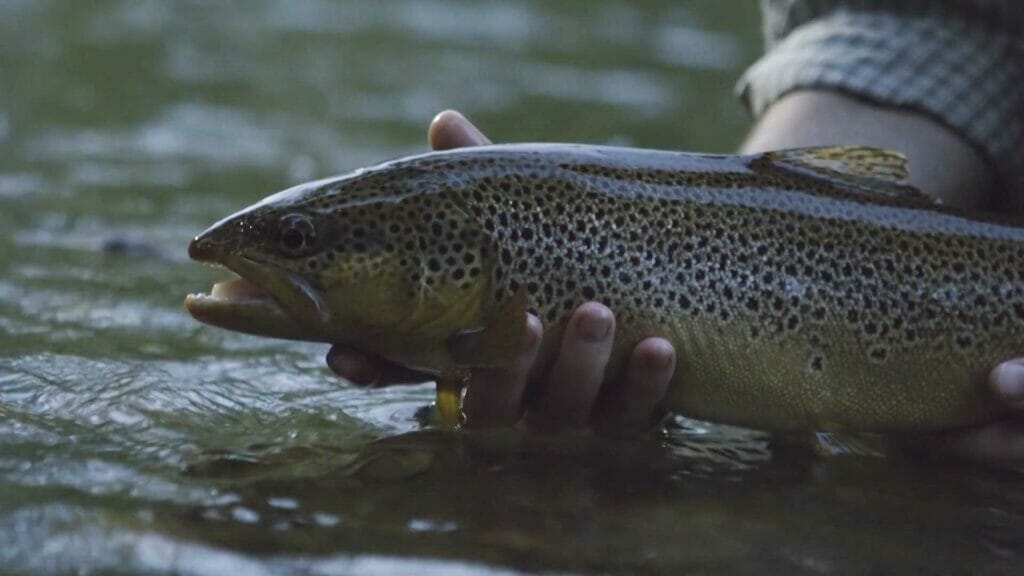 Jason told me that for him, fishing is just as much about disconnecting from the outside world and connecting with nature as it is about catching fish. It is a time to get away from technology and other responsibilities and really be in touch with what is around you, noticing things you've not noticed before.
Likewise, protecting our fish is not just about protecting our ability to go out on the water to reel them in, or even just about protecting ecosystems. Rather, conservation is about protecting our relationship with nature and with others in the community.
This is what I have learned about TU through all these conversations. Some of the most meaningful conservation projects are those in which deep relationships are built.
And often, these amazing relationships have been hiding right in front of our eyes the entire time.