Photo above: Congressman Dan Meuser (white shirt) and Earth Conservancy president/CEO Mike Dziak (speaking) during a tour of an abandoned mine reclamation site in Luzerne County, Pa. Earth Conservancy photo.
There are moonscapes outside Wilkes-Barre, Pa.—piles of black culm left behind from coal mining operations before the dawn of regulation four decades ago.
A local nonprofit called Earth Conservancy has made great strides in cleaning up 16,000 acres of abandoned mine lands with help from Trout Unlimited and dozens of government, nonprofit and private partners. But the work is complex, time-consuming and expensive. And 25 years in, a daunting amount of work remains.
Last week, that reality brought Congressman Dan Meuser, R-Pa., to one of Earth Conservancy's moonscapes, where he saw first-hand the problems presented by abandoned mines in his district, and the opportunities that can come with remediation.
Since 1977, the Abandoned Mine Reclamation Fund has made it possible for states, tribes and their local partners to clean up hundreds of thousands of acres of mine lands and many miles of polluted streams and rivers. The fund is supported by small fees on every ton of coal produced in the United States. But collection of the fees expires in 2021, and we won't be able to finish the work unless Congress extends them.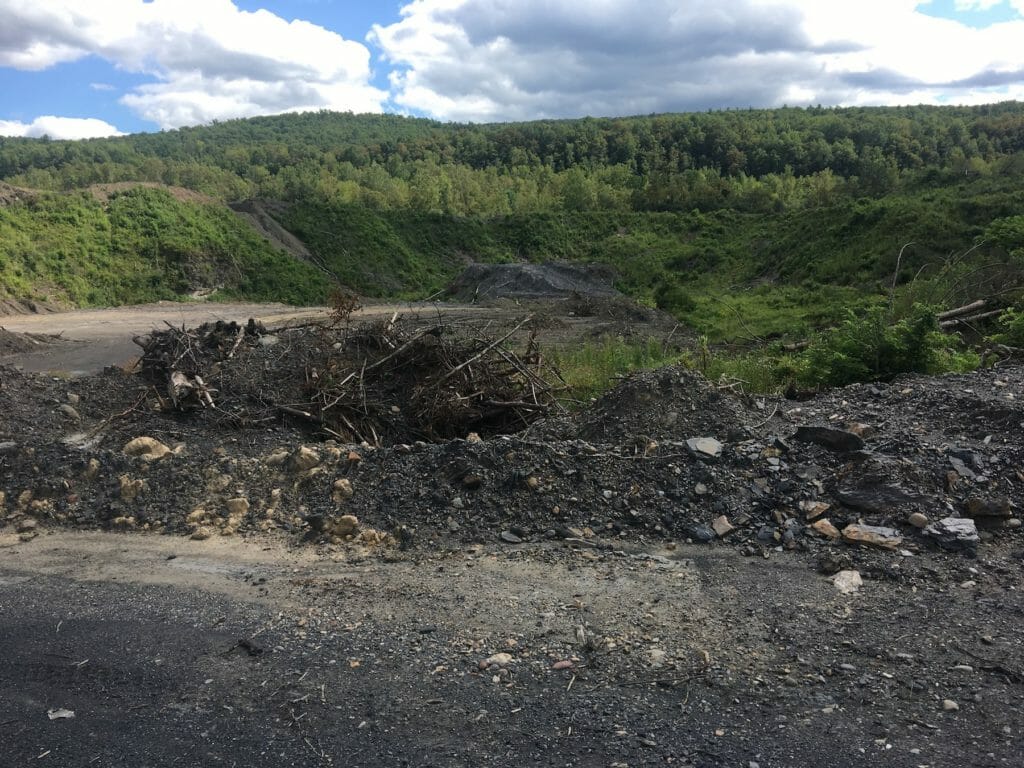 After seeing the problem first-hand, Meuser agreed to sign on as a co-sponsor to legislation that would do just that. Rep. Matt Cartwright, D-Pa., and Glenn Thompson, R-Pa., plan to introduce the bill this month with a bipartisan group of lawmakers that includes Pennsylvania Congressman Mike Doyle, D-Pa.
But to get reauthorization across the finish line, the rest of Congress will need to hear from their constituents about how important this funding is.
It is estimated that $10.5 billion is needed to clean up the remaining abandoned mine lands; in Pennsylvania alone, more than 287,000 acres await attention. And that does not include the cost of restoring the 5,600 miles of AMD-impaired streams, which could run to $15 billion.
Earth Conservancy purchased 16,496 acres previously owned by the Blue Coal Corporation, which went bankrupt in the mid-1970s. The nonprofit has spent a quarter century restoring the lands and waters, reclaiming 2,000 acres, preserving nearly 8,000 acres for recreation and open space while also setting the stage for business development that is bringing in sorely needed jobs.
TU has collaborated with Earth Conservancy to help clean up Espy Run, which is polluted by abandoned mine drainage as it flows through the property.
Joining TU on the tour were representatives of U.S. Sen. Patrick Toomey and Pennsylvania state Sen. John Yudichak. Sen. Yudichak, a Democrat, has introduced a resolution in the Pennsylvania General Assembly in support of AML reauthorization.
Also in attendance were officials from the Pennsylvania Bureau of Abandoned Mine Reclamation (BAMR), the Pennsylvania Fish & Boat Commission, and the Eastern Pennsylvania Coalition for Abandoned Mine Reclamation (EPCAMR).
David Kinney is Eastern policy director for Trout Unlimited.