Started in 2018, Trout Unlimited's Western Maryland Initiative has been making progress improving habitat for native brook trout and other species — work that also benefits the health of the Chesapeake Bay.
Stable sources of funding are critical for the initiative's success, which is why the program's coordinator, Seth Moessinger recently joined other conservation organization representatives in Washington, D.C., to meet with congressional staffs.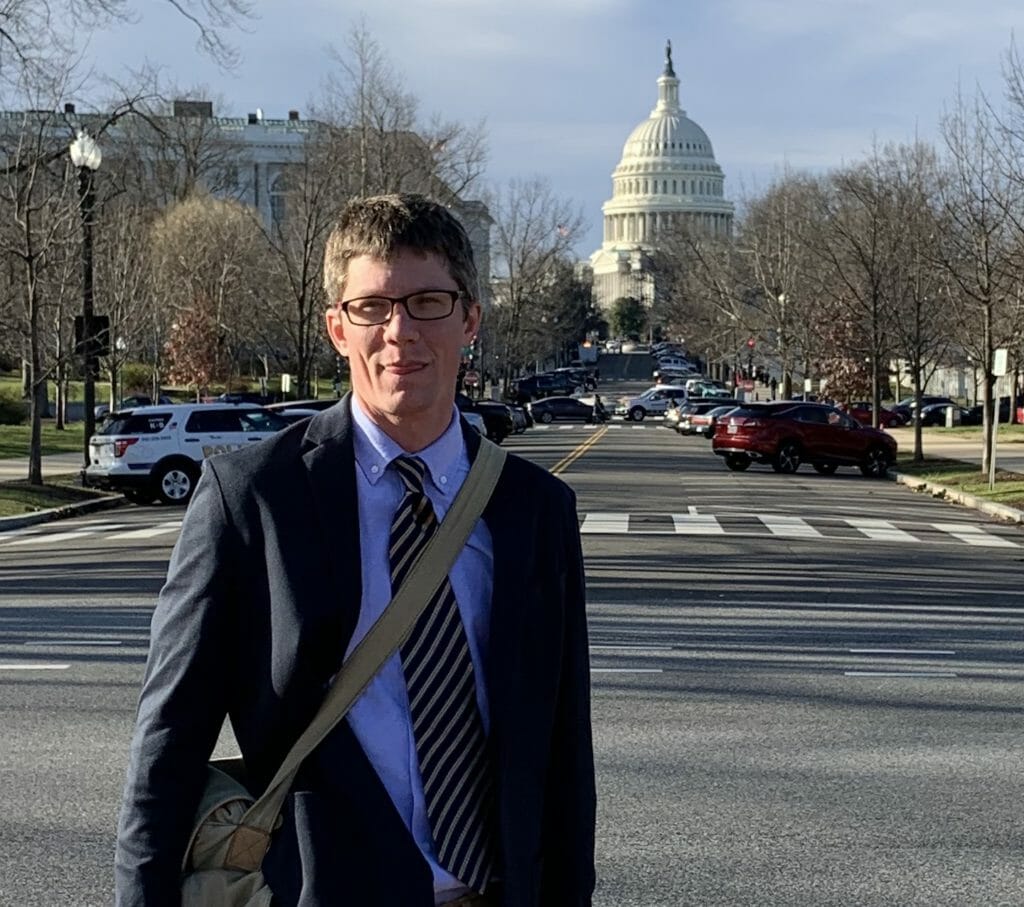 Moessinger traveled to Capitol Hill on March 4 to speak with staff from the offices of Sen. Chris Van Hollen and Ben Cardin, and Congressman David Trone of Maryland's Sixth Congressional District about the importance of continued federal funding for a robust Chesapeake Bay Program. 
Moessinger was not alone in his efforts. He was joined by nearly 100 representatives from dozens of other conservation organizations that together make up the Choose Clean Water Coalition.
The representatives attended meetings with a total of 41 Congressional offices, all with constituencies living in the Chesapeake Bay watershed. Together coalition members told stories of the positive impacts of federal conservation dollars. Moessinger was able to convey the importance of funding to TU's mission.
Trout Unlimited (TU) formed the Western Maryland Initiative as a dedicated cold-water restoration program focused on improving habitat for eastern brook trout.
Since then staff from TU's Western Maryland Initiative have been working alongside willing landowners, local TU Chapter members, Wildlife and Fisheries students from Frostburg State and Garrett College, and state and federal conservation agencies to improve habitat conditions for brook trout and other native fish and wildlife.
During meetings with congressional staff, Moessinger emphasized that TU's conservation efforts in Western Maryland would not be possible without a small watersheds grant from the National Fish and Wildlife Foundation's Chesapeake Bay Stewardship Fund, which receives federal allocations directly from the Chesapeake Bay Program.
He explained that over the course of the next two years, the grant will allow TU to install 2 miles of livestock exclusion fence and establish over 4 miles of forest buffer alongside streams in Western Maryland. In addition, the funds are helping TU and its partners to replace two road stream crossings that prevent brook trout from accessing over 3 miles of upstream spawning habitat during fall migrations.
TU also has been able to leverage the $191,000 award to receive additional funding from the National Fish Passage Program and the Maryland Department of Natural Resources Chesapeake and Atlantic Coastal Bays Trust Fund. Collectively, the funds are enabling TU to build momentum for continued conservation in Maryland's mountains.
In addition to highlighting on-the-ground impacts, members of the Choose Clean Water Coalition also expressed their enthusiasm and support for a new piece of legislation, the Chesapeake Watershed Investments for Landscape Defense (WILD) Act.
The U.S Senate passed the act in January under the leadership of Sen. Chris Van Hollen of Maryland and co-sponsor Sen. Ben Cardin, also of Maryland. Sen. Shelly Moore Capito (R-W.Va.) was another key co-sponsor of the bill, which now awaits a vote in the House of Representatives.
If passed, the Chesapeake WILD Act would establish a $15 million grants program administered by the U.S Fish and Wildlife Service for use within the Chesapeake Bay watershed.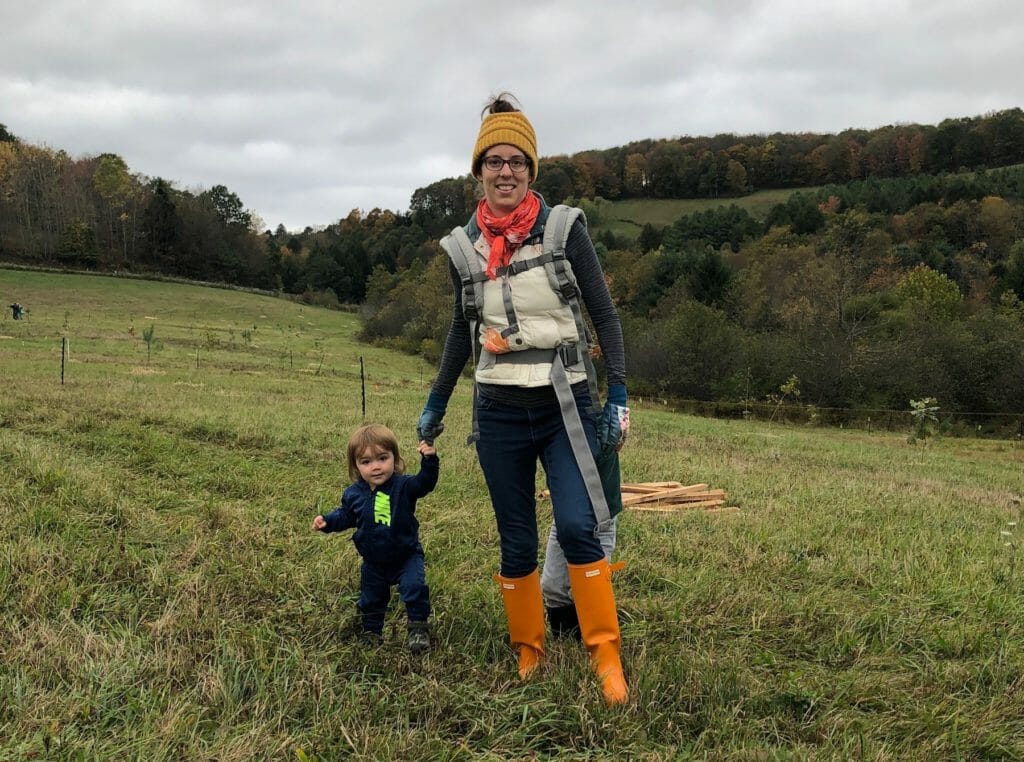 A summary of the bill on Senator Van Hollen's website lists assisting local partners with on-the-ground restoration of eastern brook trout habitat as a key strategy.
Accordingly, a portion of the overall funding may be available for brook trout-focused restoration efforts in Western Maryland. The funds would not only stand to benefit brook trout but also offer economic benefits through improved recreational opportunities for anglers and by offsetting some of the costs often borne by landowners when implementing conservation projects on private land.
Community members interested in seeing additional federal funds allocated to brook trout restoration are encouraged to reach out to their district's representative within the U.S House. Residents of Maryland's 6th District may contact Congressman David Trone through his website. In addition, community members interested in learning more about Trout Unlimited's efforts in Western Maryland are encouraged to contact program coordinator Seth Moessinger at seth.moessinger@tu.org.