Friends are great. Generous friends are really great.
For the second year in a row, Orvis has chosen Trout Unlimited as the beneficiary of its Giving Tuesday efforts.
Orvis will donate 10 percent of profits from retail and online sales on Nov. 30 to TU's Battenkill Home Rivers Initiative, where we are two years into habitat improvement projects on the famous trout stream and several tributaries.
"The Battenkill is a resource that is eminently worthy of protection," said Tom Rosenbauer, teacher, writer, podcaster and chief fly-fishing enthusiast at Orvis. "It is an undammed freestone river with healthy populations of wild brook and brown trout, in one of the most scenic settings in the world with relatively pristine habitat and water quality."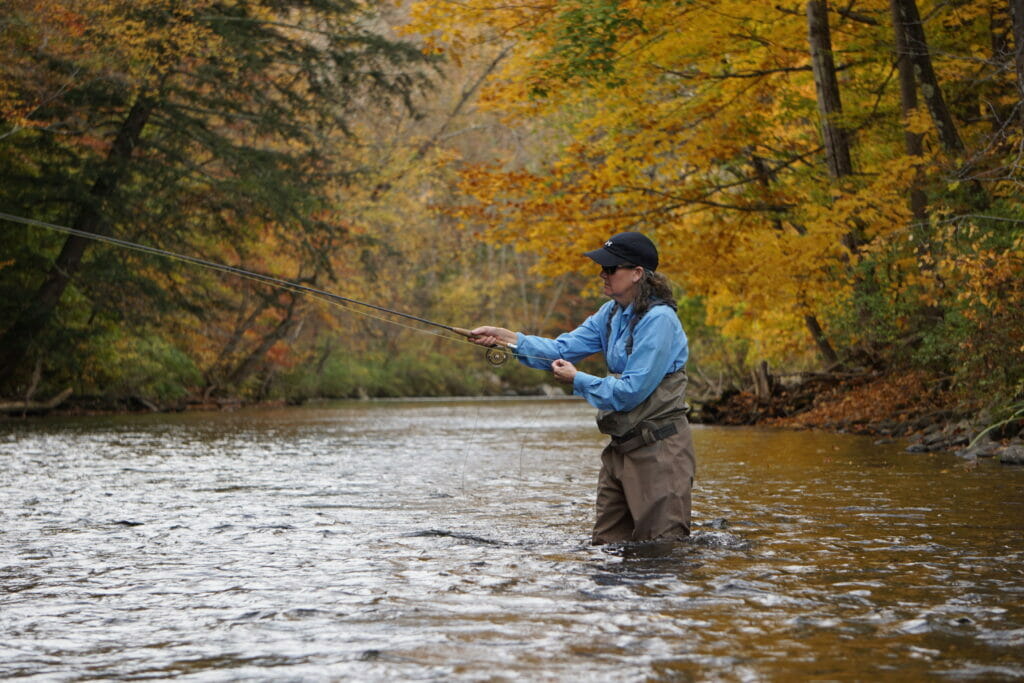 The Battenkill is, quite literally, a home river for Orvis, its upper reaches barely a stone's throw from the company's headquarters in Manchester, Vt.
Lest anyone be tempted to accuse Orvis of provincial favoritism, last year the company supported TU's efforts to protect Alaska's Bristol Bay with its Giving Tuesday efforts.
"The power of Trout Unlimited's Home Rivers Initiatives comes from partnerships, and we couldn't ask for a better partner than Orvis," said Keith Curley, TU's vice president for eastern conservation. "Seeing people pull together to care for the Battenkill gives me great optimism for the future of the watershed and its storied trout fishery."
The Battenkill is one of the Northeast's iconic trout streams, historically known for prolific insect hatches and lots of wild brown and brook trout.
Starting in the 1990s, however, anglers began to notice that trout populations seemed to be waning. Biological surveys confirmed that the Hudson River tributary supported a few large brown trout, and many juvenile trout, but modest-sized adult fish — the ones that tend to keep anglers busy and excited — were in short supply.

Experts theorized that predation, particularly from hungry mergansers, was likely taking a toll on those fish because instream cover was lacking in many areas.
A heroic effort by TU grassroots leaders and supporters helped raise enough seed money to launch a Battenkill Home Rivers Initiative.
TU's Home Rivers Initiative program provides for an organized approach to watershed-wide restoration. It has been used successfully in a number of areas, including the upper Snake River, the Potomac River headwaters, Michigan's Rogue River system, and the upper James River in Virginia.
TU formally launched the Battenkill HRI in early 2020 and work began immediately under the leadership of Jacob Fetterman.
Fetterman is a former TU intern who joined the staff full-time after receiving a master's degree in fisheries management from Louisiana State University.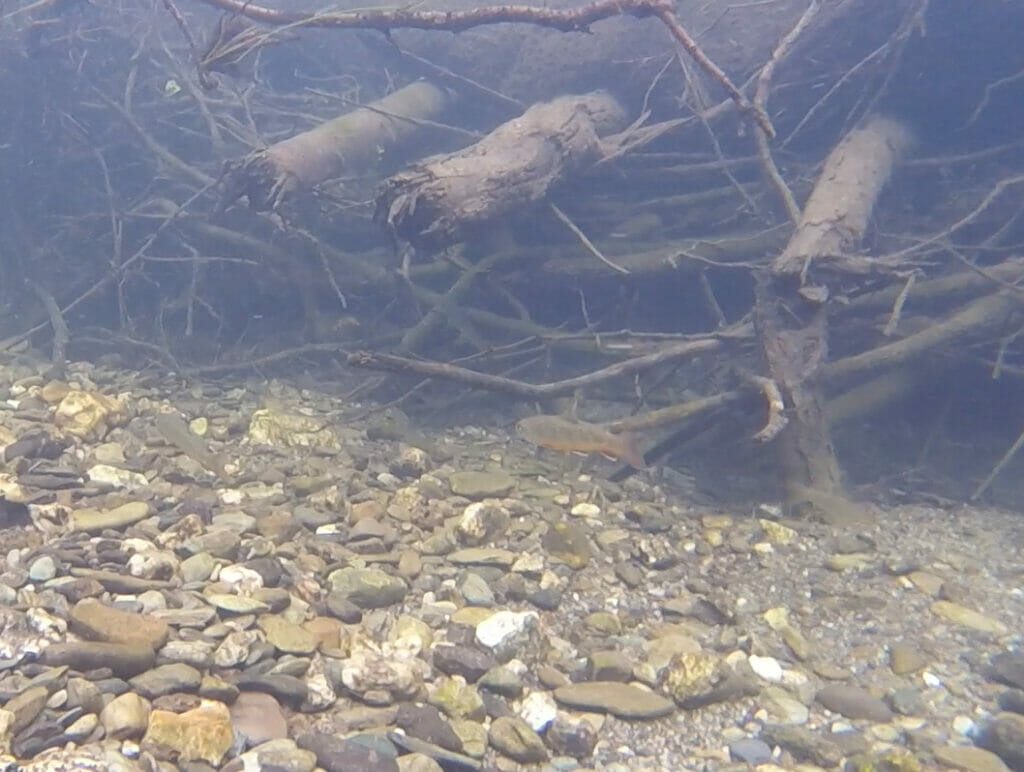 In the program's first two years, the HRI has restored a mile of instream habitat on Camden Creek, an important tributary that supports native brook trout. Improving a stream-blocking barrier reconnected nearly 2 miles of stream to allow trout better access to coldwater habitat.
TU staff and volunteers have planted 1,150 trees and shrubs to provide shade and cover. In all more than 200 volunteers have participated in workdays.
Plans for the coming two years include restoration of another 2 miles of stream, reconnecting 5.5 miles of stream by improving fish barriers, and planting at least another 1,000 trees and shrubs.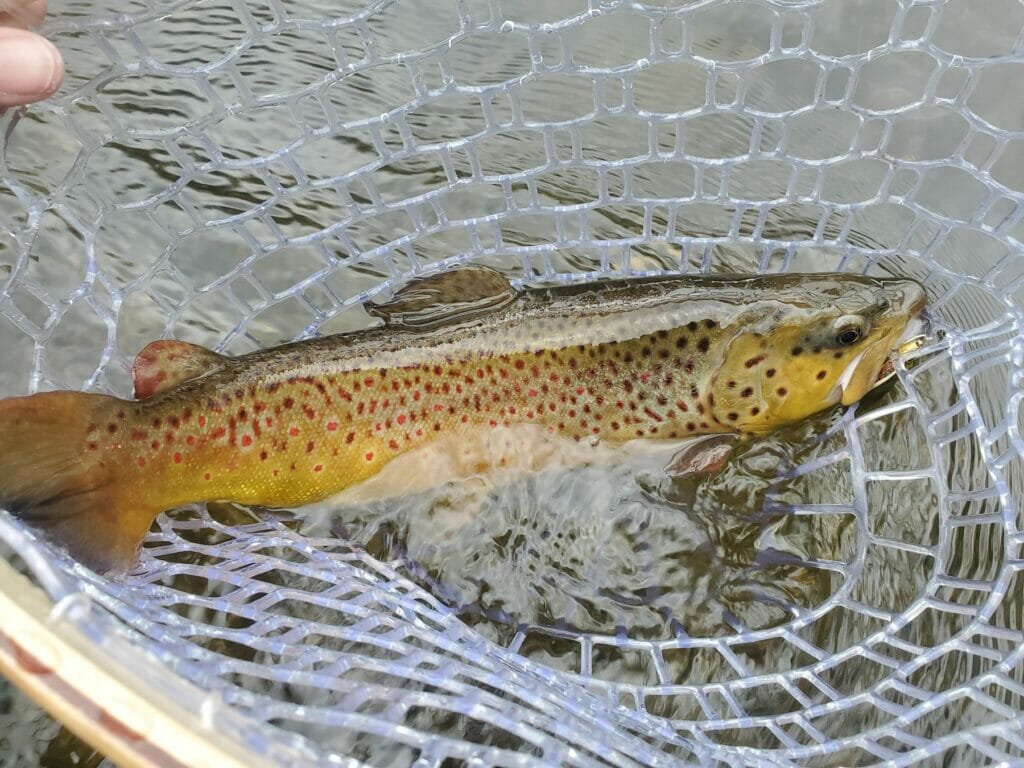 "We are really excited about how much progress we've been making already and what's on tap in the next couple of years," Fetterman said. "Our intention is to continue to expand the reach and impact watershed-wide."
Leveraging funds, such as those from donations, is critical to TU's restoration efforts. Matching programs mean donations often can translate to an investment of double or triple the donation amount into actual on-the-ground work.
"Although its fish are never easy to catch and are not as abundant as in some of the rich tailwaters many of us fish, the Battenkill could have a better population with minor habitat enhancements, mainly to restore spawning connectivity to tributaries, re-introduction of the large woody habitat it traditionally held, and stabilization of certain riparian areas," Rosenbauer said. "The river is open to all by the generosity of landowners and a tradition of public fishing in Vermont.
"Trout Unlimited's Battenkill Home Waters Initiative will improve the fishing in this river for all for future generations."
Trout Unlimited is grateful to Orvis for their generous support of the Battenkill Home Rivers Initiative and for their longtime support of conservation — in their backyard and beyond.