By Jacob Fetterman
In the first official year of Trout Unlimited's Battenkill Home Rivers Initiative, we are thrilled to have completed two restoration projects and one reconnection project within the watershed.
The projects to enhance cold-water and spawning habitat took place on three tributaries — Camden Creek, Juniper Swamp Brook, and Coulter Brook — all supporting native brook trout.
Fish surveys, completed by the New York State Department of Environmental Conservation on Camden Creek and Coulter Brook prior to the projects, showed good numbers of fish of varying lengths, indicating wild reproduction. Follow-up surveys will measure the effectiveness of these projects.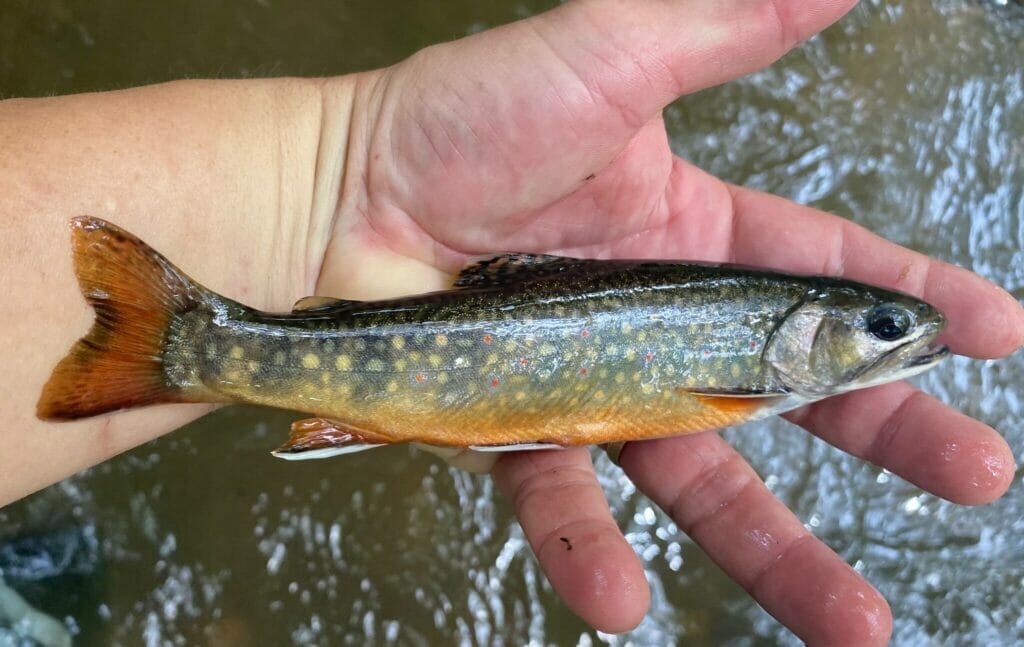 The largest project of the three came first, restoring a 0.2-mile section of Camden Creek. In terms of cold, clean water and spawning habitat this is one of the most significant tributaries to the Battenkill in New York. It also boasts public fishing rights from its confluence with the Battenkill, through the entirety of the restored reach.
Instabilities within the reach resulted in an entrenched channel and high rates of bank erosion. Under high flows, an entrenched stream is unable to disperse energy by overtopping its banks, causing the stream to cut down (vertically) and out (laterally) as the stream attempts to establish a new floodplain. Entrenchment also causes greater instability downstream, by concentrating flows (this is called the "firehose effect").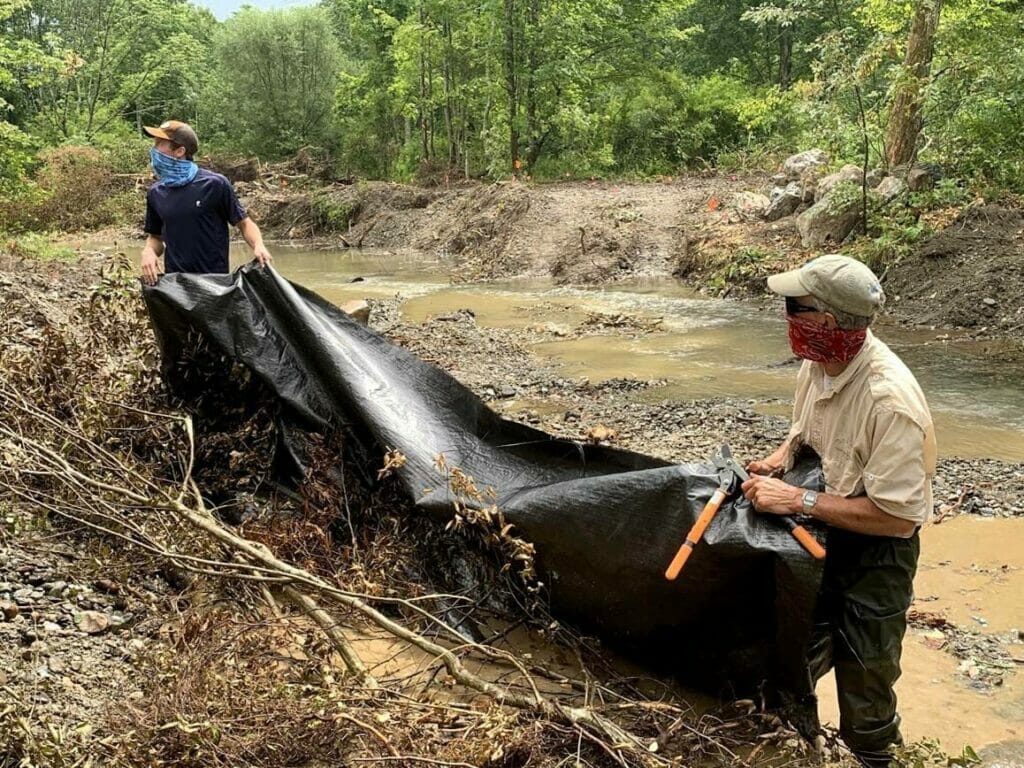 To address these instabilities, grade controls stabilized the stream bed at various points throughout the reach. Berms were graded back, providing access to the floodplain for appropriate stream flows. Toe-wood structures stabilized eroding banks, restored the stream's natural sinuosity, and created deep pools with overhead cover.
Willow staking, fascines, and grass seed have already brought a bit of green back to the streambanks.
Next, we moved on to Juniper Swamp Brook, where we restored a 0.1-mile stretch of the stream. This segment, on private property, had been altered over the years in relation to a dam. These alterations included the construction of berms that confined the channel, like what was observed on Camden Creek.
Our restoration project involved reintroducing meanders to the stream at its upstream extent, pulling back the berms, and installing logrollers to create step-pool habitat. During the project, I personally transported roughly 15 young-of-the-year brook trout from the newly abandoned channel to the freshly restored channel.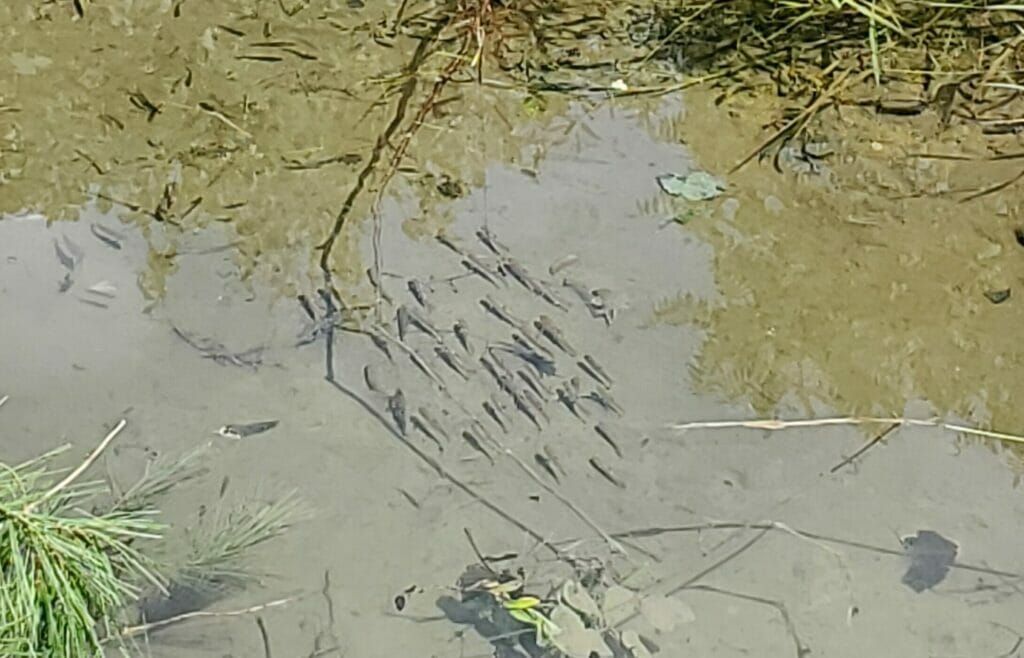 The final project was completed in conjunction with the Washington County Soil & Water Conservation District. This project on Coulter Brook reconnected approximately 1.8 miles of upstream, cold-water habitat.
To reconnect Coulter Brook at its southern branch's junction with Route 61, in Battenville, the downstream channel had to be raised. Instead of replacing the culvert completely, we simply raised the (incised) downstream bed with a series of steps. These steps effectively backwatered the stream into the culvert adequately so that, even under low flows, fish can easily traverse the crossing to upstream waters.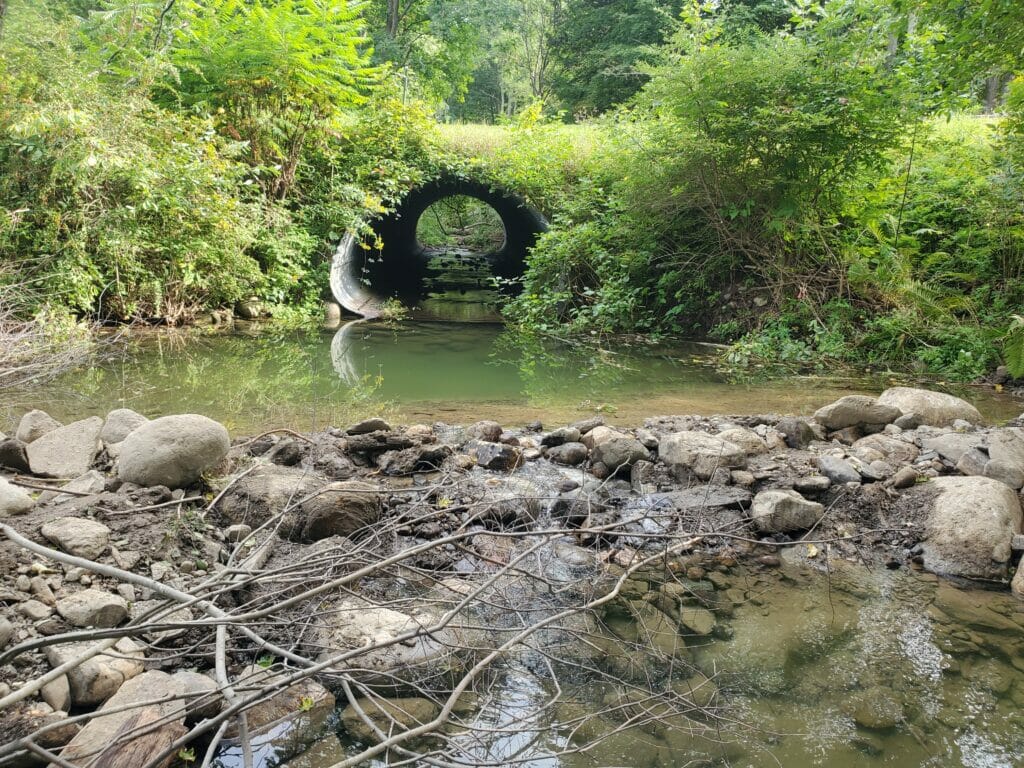 As with any TU project, these efforts would not have been possible were it not for the support of our partners, local chapters and landowners.
Special thanks should be extended to the U.S. Fish and Wildlife Service, Washington County SWCD, NYSDEC, Theodore Gordon Flyfishers, Trout and Salmon Foundation, Clearwater and Adirondack Chapters of Trout Unlimited, Battenkill Watershed Alliance, Kulick family, Daniel Pasek, and our contractor, Mike Ward.
Jacob Fetterman oversees Trout Unlimited's Battenkill Home Rivers Initiative.