"Sometimes problems don't require a solution to solve them; Instead they require maturity to outgrow them." – Steve Maraboli
By Tasha Sorensen
March 6, 2020
*Public comment period closes on Tuesday, March 10th. Read on to learn about the proposal and how to make your voice heard.*
What's Happening?
Have you ever thought to yourself, "when will all these letter writing campaigns stop?" Well based upon a proposal from the Council on Environmental Quality (CEQ) to "modernize" the National Environmental Policy Act (NEPA) regulations, it might be sooner than you think. Not because the federal agencies will be doing a better job with their analysis, or the proposals have become more environmentally friendly, but because the proposed rules will limit opportunities for the public to be involved in Federal decision-making.
Signed into law in 1970 by President Nixon, NEPA is one of our country's bedrock environmental laws, providing citizens a voice in federal decisions affecting the environment, fostering transparency, and ensuring that decisions are informed with the best available science. This is CEQ's first comprehensive rulemaking to overhaul its NEPA regulation in over 40 years and the comment period — only sixty days — ends March 10.
Why it matters to TU
Part of what makes our public lands and fish & wildlife resources so special is that they belong to all of us. That means that when the U.S. Forest Service or Bureau of Land Management is considering an action affecting the places we hunt and fish, we have the opportunity as citizens, taxpayers, and American landowners to give our input on how lands are managed. That process usually happens under NEPA and while it's not perfect, it is part of our multiple use mandate for public lands. If you want to drill for oil in a place where people fish or elk hunt or guide, it's only right that we all get to give input.
Trout Unlimited and our ranks are participants in the NEPA process as members of the public, as well as partners with Federal agencies on projects that require NEPA review. In this way, we have a unique perspective having been on both sides of the NEPA coin. Because of the cause and effect relationship with humans and our environment Trout Unlimited cares about public land management plans, dam removal and construction, energy development, logging, mining activities and all the nuances of projects by being at the planning table early and often to build transparency, trust and provide agencies with valuable input that can lead to better-informed decisions.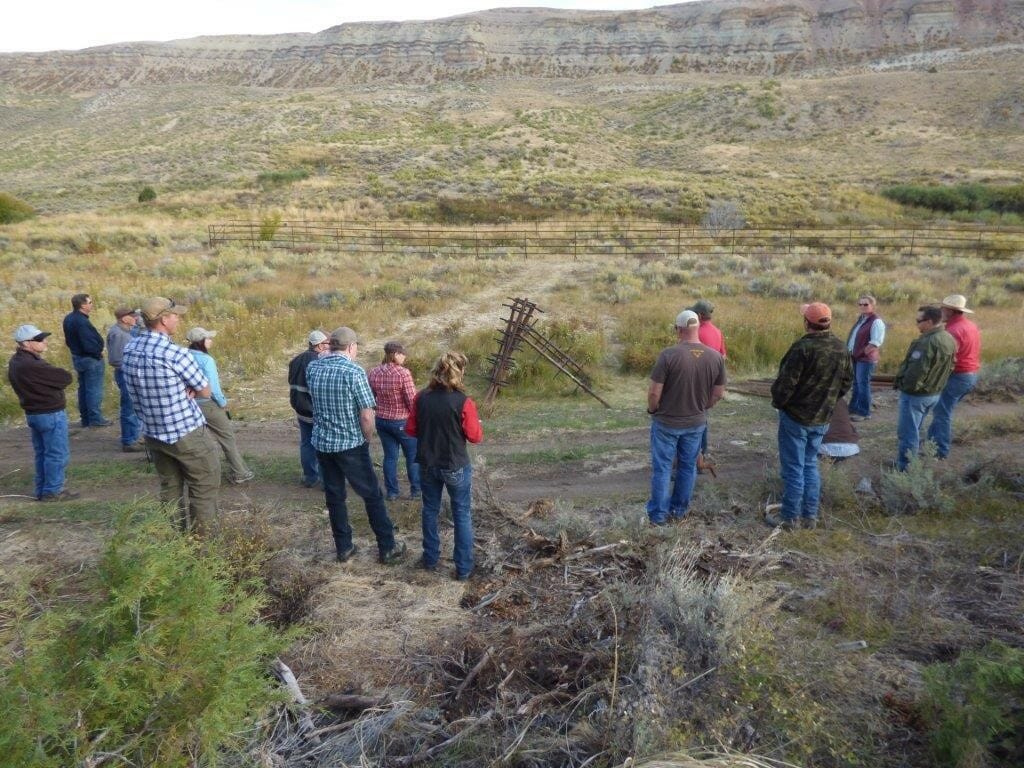 Why NEPA?
Many federal projects take a long time – in rare cases a decade or more – and we agree that is too long both for proponents, the public and the government. Many point their fingers at NEPA or the Endangered Species Act (ESA) as holding up the process. NEPA does require agencies to take a "hard look" at impacts – short term and long term – as well as adjacent projects which may compound impacts, making NEPA and its requirements an easy scapegoat. But is NEPA really the problem?
In December 2016, the United States Treasury Department commissioned a report of 40 proposed infrastructure projects of major economic significance. The four primary challenges identified to completing the 40 projects (in order of significance) were lack of funding, lack of interagency consensus, increased capital costs and regulatory issues. The report concluded that the most insignificant challenge (less than half of the next-smallest challenge of increased capital costs) was environmental regulation compliance and NEPA review.
So why are we changing NEPA and reducing the most significant opportunity that the public has to provide input to federal projects that may affect their environment, health, safety and economic future?
There are many who have provided suggestions to agencies and proponents alike that would shorten the timeframe. Anadromous fish, native cutthroat trout or other fish and wildlife rarely stop projects, but they must be given a fair shake and that is what NEPA does.
The FHA Center for Accelerating Innovation suggested that public engagement had little to do with delays in planning. They noted that delays were primarily caused by lack of early engagement with resource agencies that have permitting roles, delayed identification of key environmental and permitting issues and duplicative efforts and inefficiency.
These findings are echoed in the Treasury Department's report. Data from the FHA report, reviewing the average time to NEPA completion has been largely consistent since the late 1990s.
We support efforts to increase NEPA efficiencies, but not at the cost of public involvement and fully informed decisions. There are numerous other efforts that should be tried before CEQ begins to modify NEPA. Early and often collaboration is one of the most important tools for fostering efficient decision-making processes and determining what tools are needed to do the job efficiently. Using the tools correctly also requires making sure our federal agencies have adequate resources and funding to facilitate NEPA helping to ensure more durable decisions less prone to legal challenges. The CEQ is trying to fix something that isn't broken, rather than do the hard work of fixing what needs to be fixed. Instead of fundamentally mischaracterizing and changing the purpose of NEPA, it's important to keep both the spirit and intent of the law as written in its current regulations.
How will TU respond and how can you help?
Trout Unlimited will file comprehensive comments. Comments are due by March 10.
An outline of key points is provided below.
Guidance on how to comment is available here
Make your voice heard: go to the rulemaking homepage on regulations.gov and click on the Comment Now! You can use the message points outlined below and TU encourages you to make your own, detailed comments.
Key Messages:
Any changes to NEPA must keep both the spirit and intent of the law. Fundamentally mischaracterizing and changing the purpose of NEPA won't solve any problems, but it will cut out the public and lead to uninformed decisions.
Keep the current scope of NEPA's applicability. Changes that will make a difference include more guidance to agencies on how to improve their contracting and writing of environmental documents.
Maintain the scope of analysis. Keep the regulations as written and require even exploratory activities to analyze reasonably foreseeable future activities and indirect and cumulative impacts. Quicker decisions aren't necessarily better decisions.
Encourage analysis of project alternatives. Exploring a broad range of reasonable alternatives will ensure projects are fairly evaluated and foster durable decisions that withstand legal challenges. 
Do not eliminate the conflict of interest clause. Private contractors who prepare environmental analysis for agencies must not have a conflict of interest. However, there may be a need to modify contracting requirements to allow the proponent to have a say in the final price or contractor.
Stakeholders should be able to pursue legitimate remedies to protect their own environment, safety, health and economic future.  Regulations must not undermine the public's First Amendment right to petition the government for a redress of grievances. Lawsuits should be a last resort, but unduly restricting the public's ability to pursue litigation and seek injunctive relief is misplaced.
Regulations should foster more and earlier public involvement, not less. Agencies must be empowered and encouraged to do a better job of reaching out to their partners and the public. This alone has proven to be a valuable tool to reduce litigation, increase efficiency and ensure timely project implementation.
---
For questions, please contact: Corey Fisher, TU's Public Lands Policy Director or the TU Government Affairs team.